Washi tapes are well..tapes. These tapes are a kind of masking tapes which have origins in Japan. What distinguishes washi tapes from ordinary tapes is its beauty.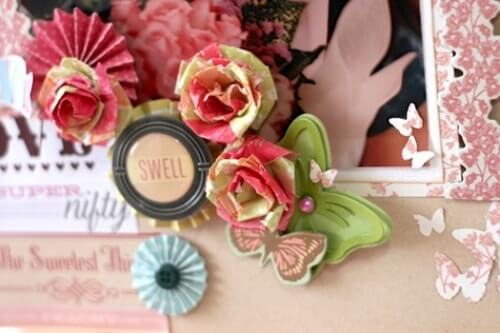 Source
Just take a look at some colorful designs of washi tapes and you will be able to think of hundred washi tape uses you can do with these tapes. Meanwhile, read on to find some washi tape craft ideas on how they can be used to create attractive craft items and that too easily. DIY!
Give a new life to your old cardboard box:
Old cardboard boxes need not be discarded but can be used for many purposes. If you find the old boxes tad too boring, then here comes the washi tape to your rescue. All you have to do is cover the surfaces with washi tapes. You can make it as attractive as you wish it to be.
Source
A good idea is to use washi tapes with designs or choose two single colors. And then paste these strips alternatively to cover the boxes.
Be an artist – Washi tape crafts:
Why not bring out the talented artist in you? Take a solid cardboard piece or any wooden board. Make a beautiful art piece using the washi tapes. You can first draw on the piece first and then paste the washi tapes on it, just as you would paint on it.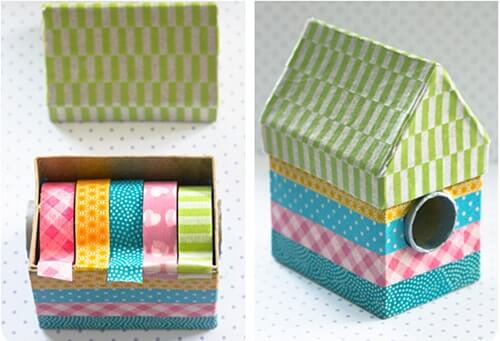 Source
Or else, just make different objects using the tapes. You can even cover it with transparent plastic if you wish or else just leave it as it is. Let your guests swoon over your artistic skills!
Washi tape Wall hangings: 
Washi tapes are apt to create unique wall hangings. An idea would be to cut specific shapes, like square or circle, and paste them in a linear fashion.
Source
Use washi tapes for their edges and center portions. You can even make frills from these tapes and use them as additional decorations.
Washi tape bookmarks:
Create bookmarks using washi tapes. For this, you can cut a cardboard shape and make a flower or a star shape out of washi tapes.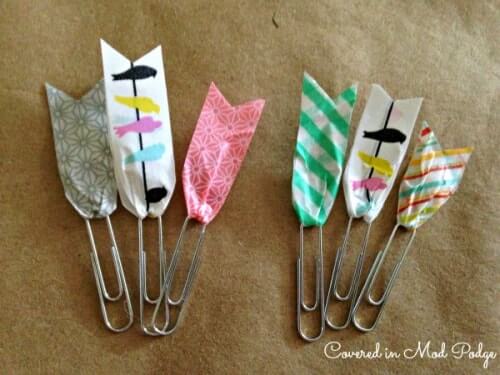 Source
Then paste it on the tip of these cardboard shapes. Your designer bookmark is ready to be on board.
Washi tape cup holder:
If you are planning to use an old jug or cup as a pen holder, then use washi tapes to add a little drama. Pick tapes that have a contrasting color to the color of your cup or jug.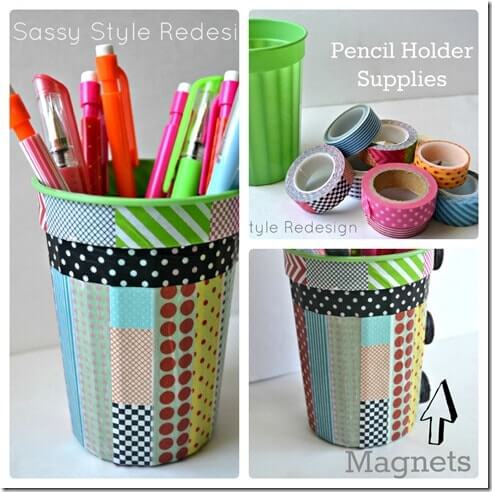 Source
Then paste these tapes on the edges or even use them to cover the surfaces. Or you can make nice bows out of these tapes and paste on the jug for an additional attraction.
Add to the delight of children:
Washi tapes are so colorful and with so much design that they are apt for decorating children's items.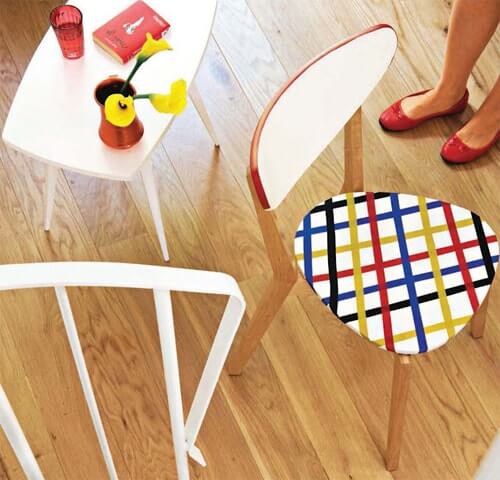 Source
You can give a colorful look to the chair or table or stool in your children's room by using the tapes on the edges of furniture.
Coloring the tray:
You can give a new look to your old tray using the washi tapes. Cut the tapes as per the diameter of the tray.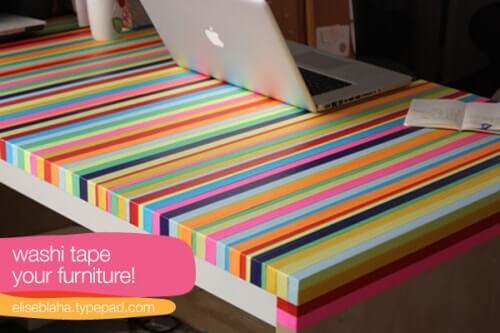 Source
You can use two colors or two different designs and paste them alternatively. It is upto you whether you wish to paste it slanting or in circular design.
Though washi tapes are made from paper, they are sturdier than the usual paper. Washi tapes are available in many designs and colors and also in varying widths. Thus washi tapes are very popular with craft lovers.
You can also read our blog on DIY Candle Making Tutorial 15 Easy Ideas