Dining room design ideas – 8 Things to consider
Dining room decorating ideas
Dining room is where people come together. It's a place where you will start your morning with a breakfast meal, a place where you meet with your family for a peaceful dinner after a hectic day. This is the place where you would host your dinner party on a holiday, weekend family meal. This is the place that encourages you to flaunt your signature style. You can try from traditional to modern, stylish ideas to make your dinning room designs a elegant space.
In my last article dining room decorating tips , I just discussed about the space and the lighting aspects, but in this blog you can read few more interesting decor ideas on dining room decor.
Make some patterns
You can try out some pattern work on the windows. This would brighten up the space.
For example, you can install floral roman shades in dining room to make your wooden table and wicker chairs look elegant. Here is an example of such a décor.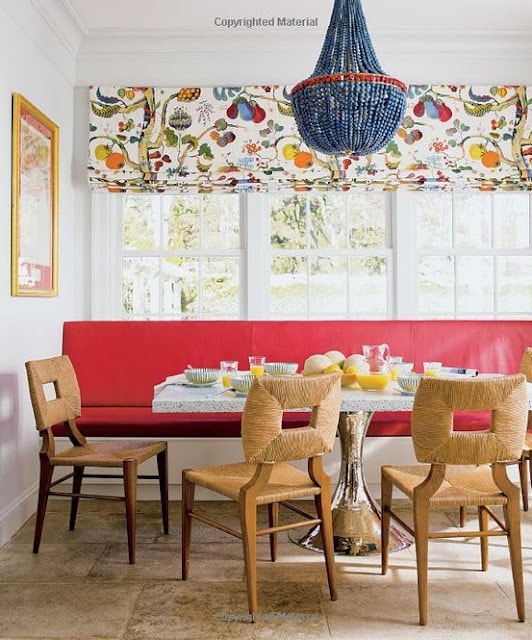 Source
But you can also go for different designs as per your furniture and lighting.
Paint your walls
You can paint your walls in stripes or make any other pattern. Themed dining decor would bring creativity to your dining space and lends a beautiful look.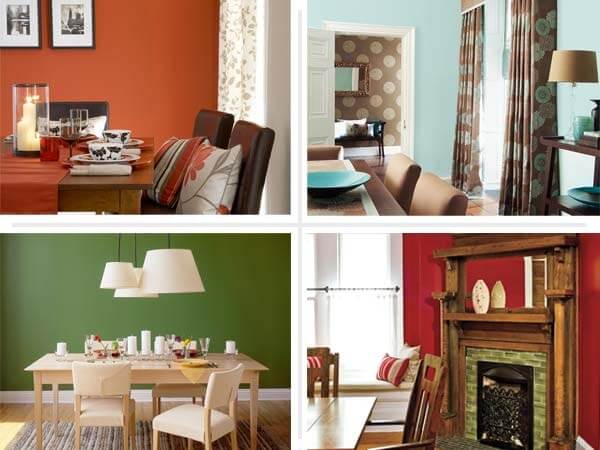 Source
You can even use your left over paints from the living room or bedroom and use them to make patterns. You can go for thin stripes too, and instead of three lines you can have more lines on your wall.
Moody mix
Exposed bricks are now in trend now days. They give a nice architectural charm to your breakfast den. For a more polished look you can add a fresh coat of your choice of paint that would suit your décor.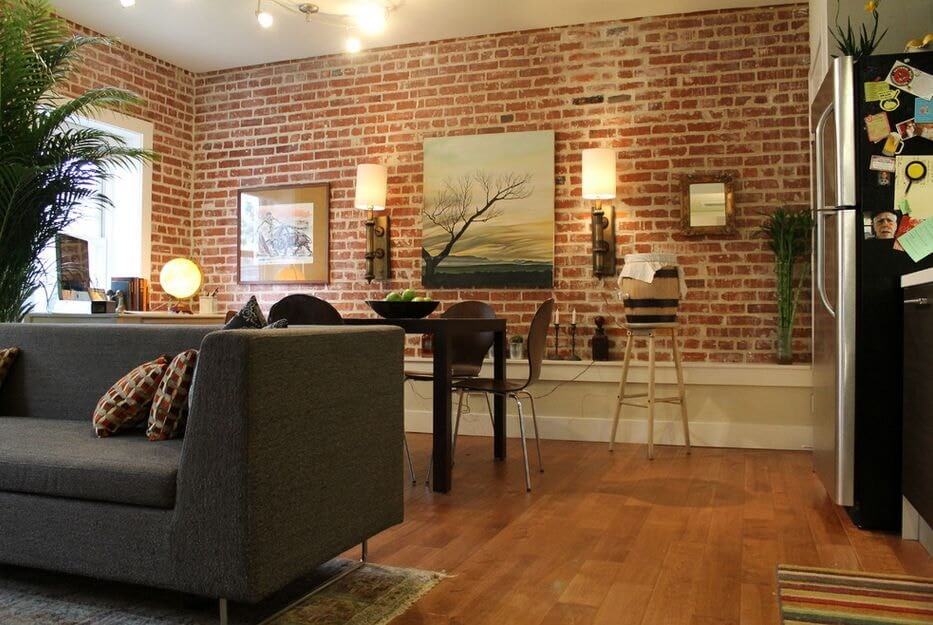 Source
They give a nice funky look with their nice expected patterns.
Elegant lighting to create industrial dining room effect
You can make your dining space look modern by adding new industrial type lightning. You can use natural furnishings for more elegant and brighter look. Light fixtures are in trend nowadays.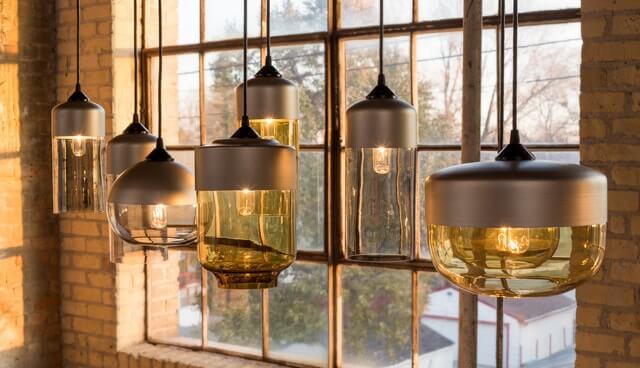 Source
You can have nice sleek, light fixtures which would not only give brightness, but make your dining look elegant.
Showcase your collection
You can display your dinnerware collection in the dining space and make it more colorful.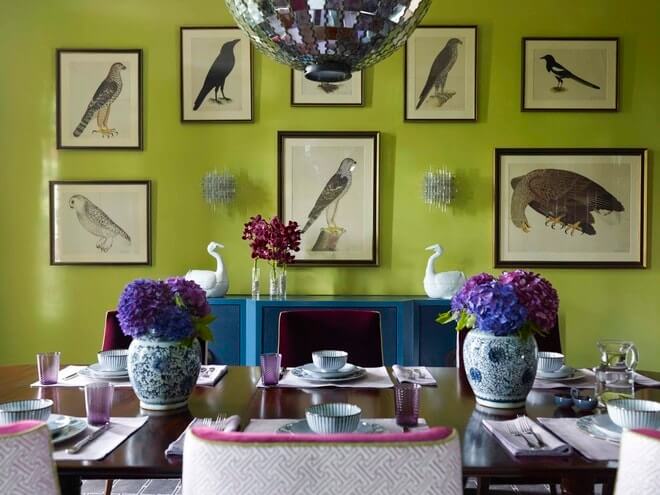 Source
You can go for hanging kitchen storage and flaunt all your dinnerware. This would give a different look to the whole dinning space.
Nautical nook
You can give a nice touch to your dining space by making changes in your furniture. You can have nice cozy L shaped corner dining table.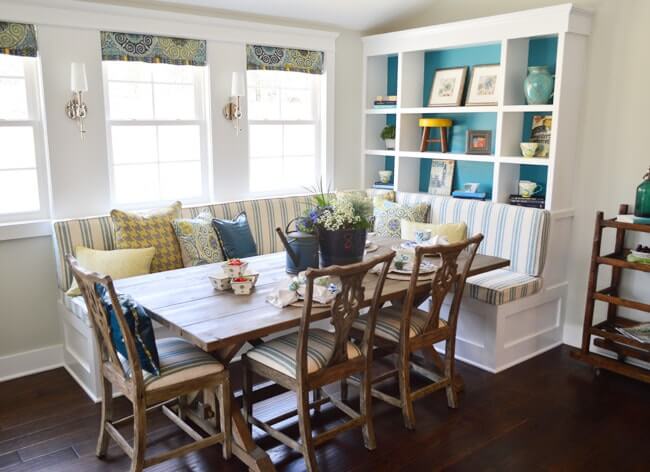 Source
The corner table would make a peaceful place for dinning away from all the hush hush. Here the dining space has been designed with the L- shape furniture.
A Dramatic touch
You can try putting graphic wallpaper all over from ceiling to floor.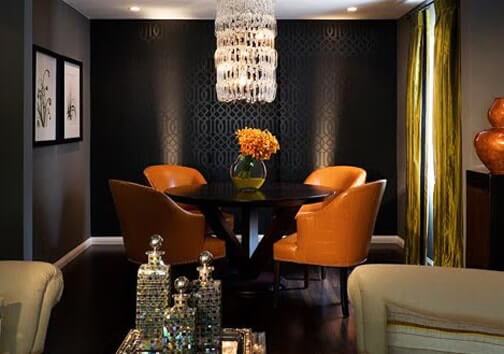 Source
Accompany it with a lush and flowing curtains and hanging rosy chandelier.
Feminine dining room ideas
You can add flowers to your dining interiors to give a nice floral touch. This will create a nice feminine touch to the dining. You can have similar floral patterned curtains and linens to give more elegant touch.