Bathrooms – oh...!! The ultimate personal space.
I remember once, when a friend and I was sitting at the top of a small hill and she suddenly remarked pointing to a tall building nearby, "What is that room? Is it really a bathroom?" I replied, "Yes, a spacious bathroom, isn't it?"
Source
She remarked with a frown, "What is its use? Two people can't use it together!" I remember laughing a lot at her words and thinking she was right. Why does someone need a large bathroom? Today, all grown-up, I think otherwise. A bathroom is one's personal space and it is up to the user to decide its space and decorations.
Convenient wall shelves can make a bathroom stylish, practical and handy
Be it a big bathroom or a small one, some creative thinking and good use of space can make a bathroom stylish, practical and attractive. As in any other room, the main issue in a bathroom is the storage.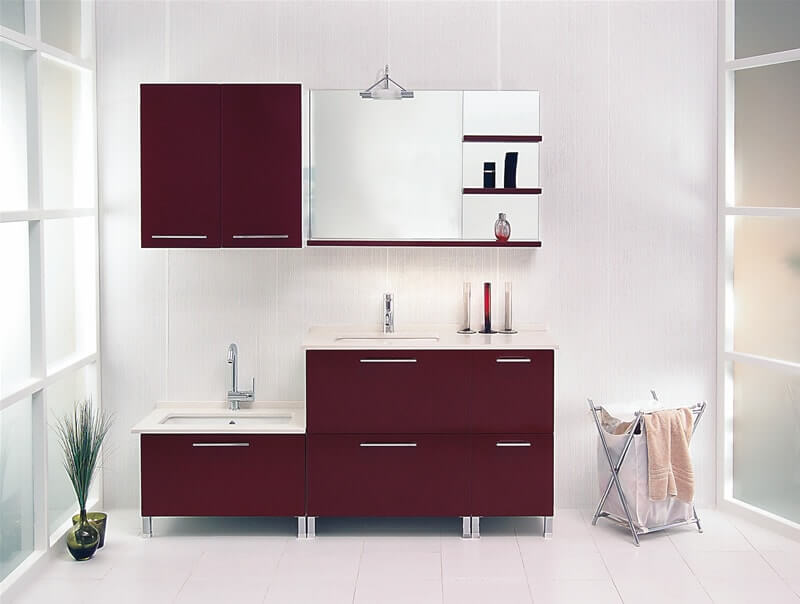 Source
Well planned bathroom shelves, either custom-made or ready-made can make a bathroom a convenient and attractive at the same time.
Here are some ideas on making practical and smart bathroom shelves:
Shelves and a mirror:
This type of shelf is very useful in a small bathroom. Most bathrooms have mirrors. You can build a shelf with multiple stands and then have a mirror as the door.
In this way, you can conceal things and reduce clutter. At the same time, save space. The shelf can be used to keep towels, soaps, tissue rolls, aromatic oils, hair oils, hair brushes and more.
Shelves on the wall, behind the door or below the sink:
When the idea is to create a convenient storage space, shelves are the best option. It is up to you to decide whether you need concealed shelves or exposed ones. Depending on the choice, you can either make custom-made bathroom shelves or get ready-made ones from the market.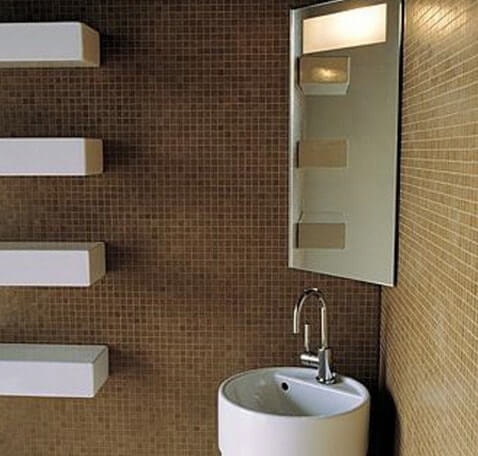 Source
The most commonly found shelves are the ones mounted on the walls. An advantage of such shelves is that they free the floor space and are elegant looking too at the same time. Wall shelves do not interfere with your walking space and thus are preferred by many.
Best bathroom shelves ideas:
Nowadays, there are umpteen designs available when it comes to wall shelves. What you need to do is decide what will be stored in these wall shelves and then design or get such a shelf from stores.
Another way of saving space is to make a shelf behind the door. It can be either with a door or one without. It can also have a sliding door.
If you have a sink in your bathroom, then the space below it can be an excellent storage space.
Independent or non-attached shelves:
There are many options available in this sector. Such shelves can be placed anywhere and even moved from one place to another without much effort.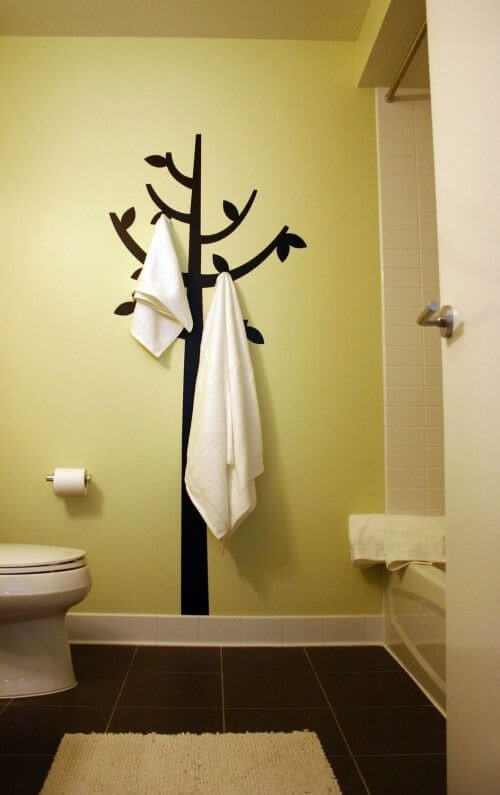 Source
One popular design in non-attached shelf is the one that looks like a tree, with no leaves of course. Each branch of it can be used to hang many things. This design is great looking but at the same, has high utility value.
Another shelf can be the simple ones such as a steel stand or a wooden stand with multiple storeys. You can keep shampoos, bottles, and even towels in it. The design adds to the aestheticism of the bathroom and giving you a storage space at the same time.
Why leave the tub alone??
When it comes to shelves, what a majority of people do is only think about walls or floor. Why not make your tub a storage space?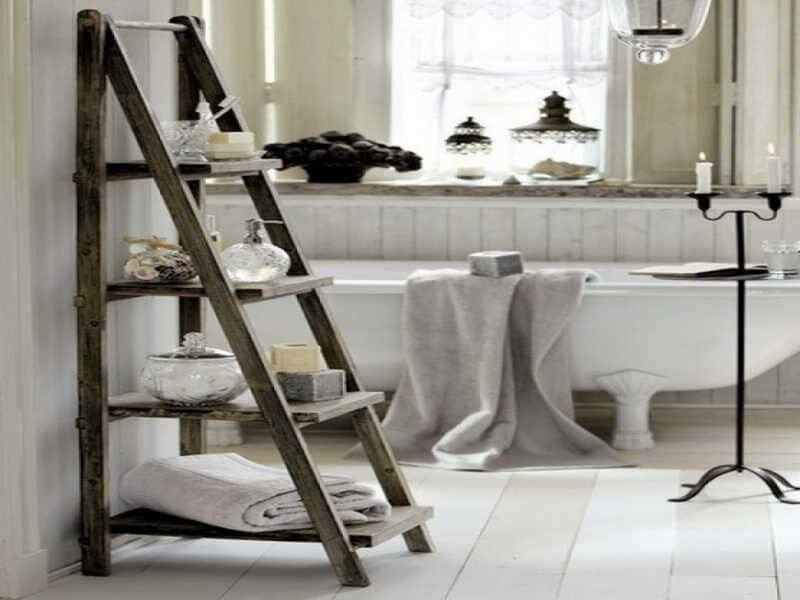 Source
You can add nice shelves all around the tub and thus save space and keep away clutter.
The puzzle of corners ~ Bathroom corner shelves ideas:
Corners are such space that usually people do not know what to do with it and they leave them as it is.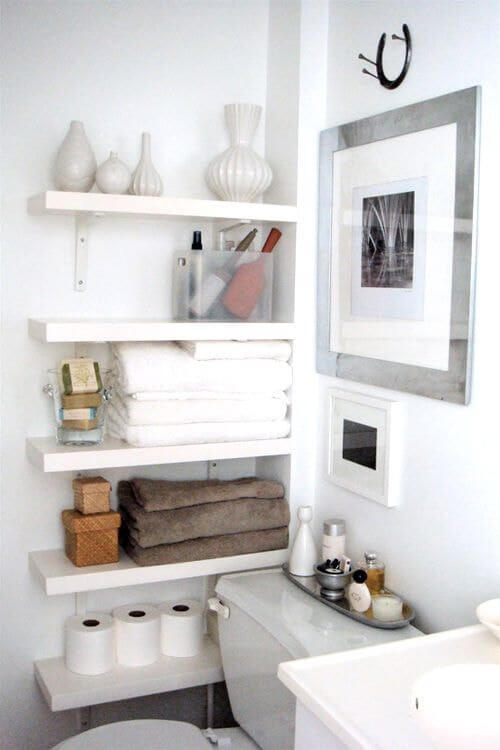 Source
A nice corner shelf can be made which can be used to hold towels or soaps, or those who want to add a decorative touch to their bathroom can use this corner shelf to keep art works or miniature decorative elements.
Several places for toilet rolls:
A toilet roll can be fit in anywhere. A preferred place for it is near the pot or the tub but you can make one on the door, below the sink or even inside a shelf.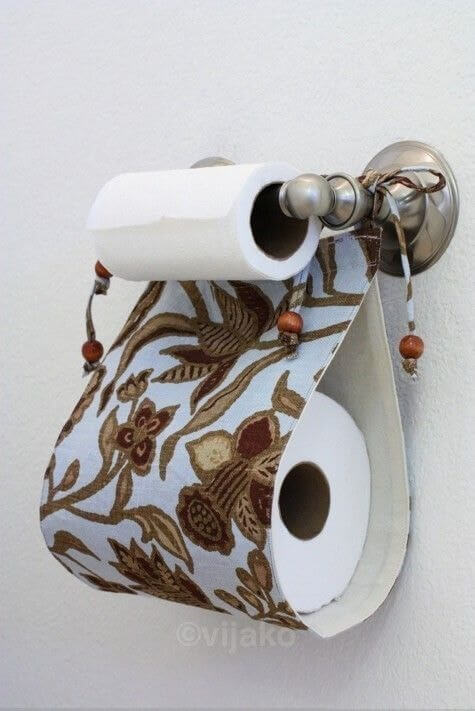 Source
You can even use hangers or anything of that sort available at home and use it as a holder for toilet rolls.
Some smart bathroom shelf ideas that are economical yet fabulous:
When it comes to bathroom shelves, you can use umpteen ideas to spruce them up. One is using wicker baskets as wall shelves.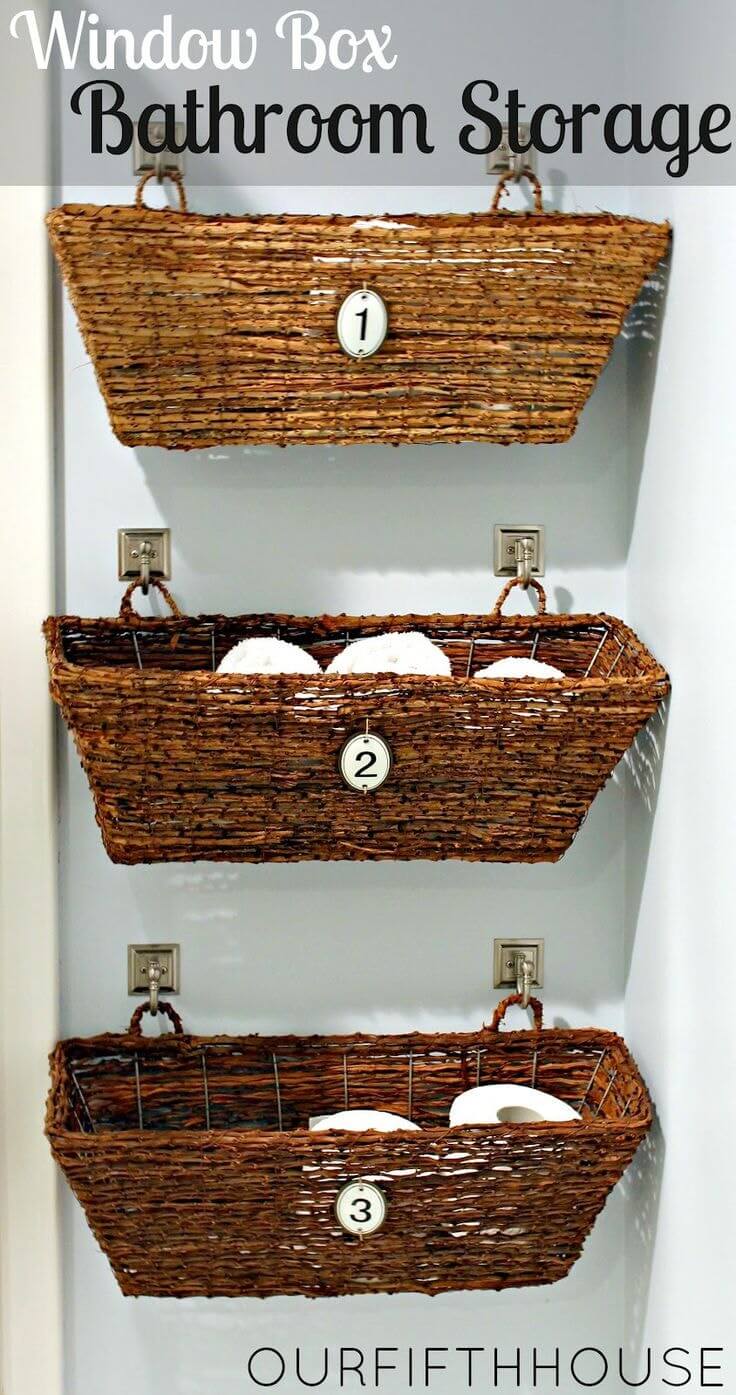 Source
All that you have to do is get two or three wicker baskets and hang them well on the bathroom wall. These baskets give an artistic touch to the bathroom and at the same time, are excellent storage pieces.
Another idea is to get organizers. You get many such in the market today, such as hair brush organizers, hair tool organizers, bottle organizers, etc.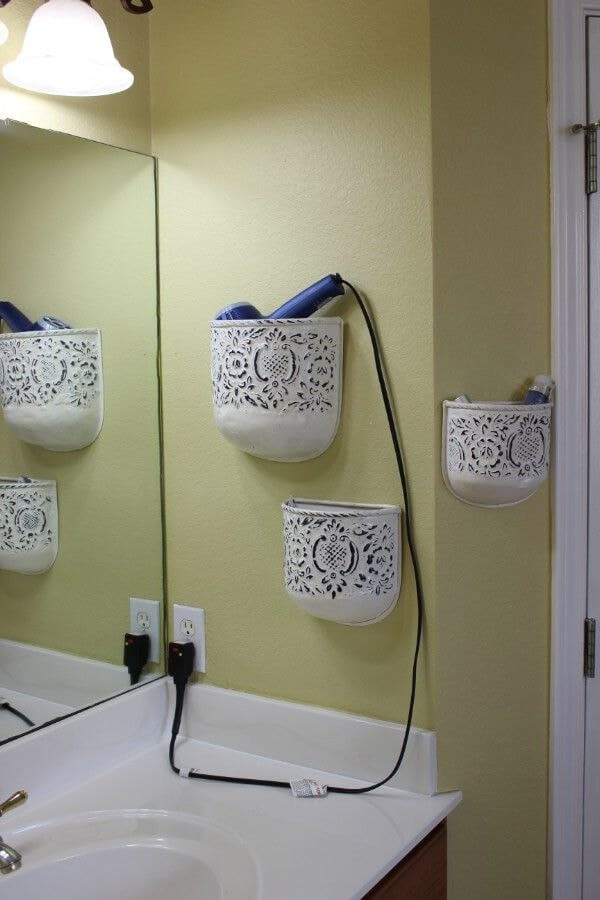 Source
These are handy and can be hanged anywhere.
They look great and at the same time, you do not have to go about searching things as these organizers maintain them well for you.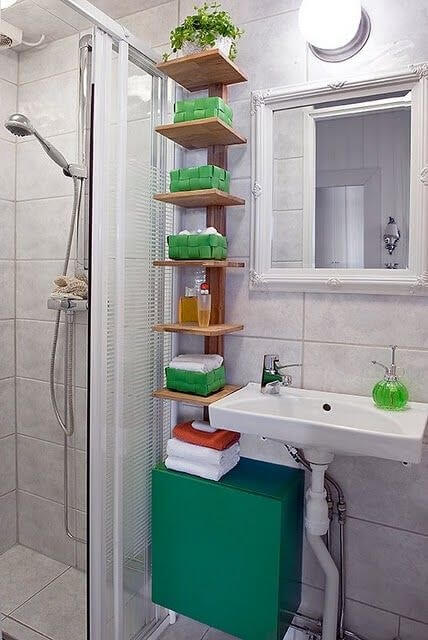 Source
Bathroom interiors need not be boring or plain. You can make it as attractive as possible with some creative ideas. It is your space and you decide as to how to display it.
Simple or luxurious, just give it a personal touch with these bathroom wall shelves ideas and see how your bathroom brings about a smile on your face every time you enter it.