Bookends are well… bookends. These are objects that are placed in two different spots at a distance and books are kept in between. Bookends basically hold the last book or offer support to the books.
Today, bookends are not just a necessary item in house but they are also used as decorative objects in a house. Though you get many different types of bookends in stores, you can make some on your own with your creative ideas.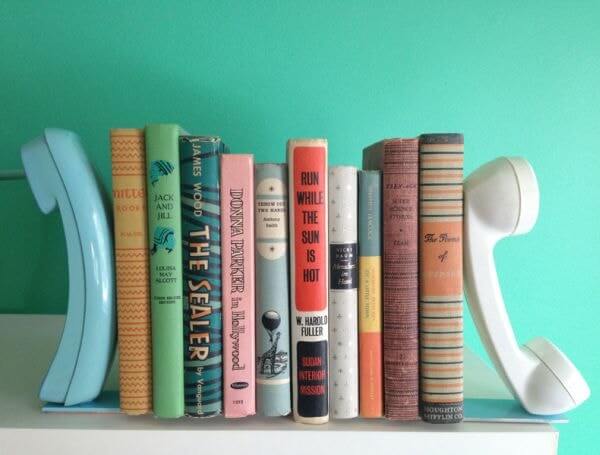 Since there are no hard and fast rules on how bookends need to be, you can use different objects creatively which will not only become great bookends but will also lend a charm to your home interiors.
Read on to find 8 creative ways to make bookends for your books and that too, which you can make by DIY methods. Simple, easy and beautiful!
Cushions:
A cushion needn't be just an accessory on your couch but it can be used as a bookend too. Here, you will need small cushions but instead of filling it with cotton, fill it with sand so that they offer a firm support to your books. Choose bright coloured cushion covers for the purpose to add a bright hue to your shelf.
Glass jar bookends:
Glass jars or even mason jars can be used as perfect bookends.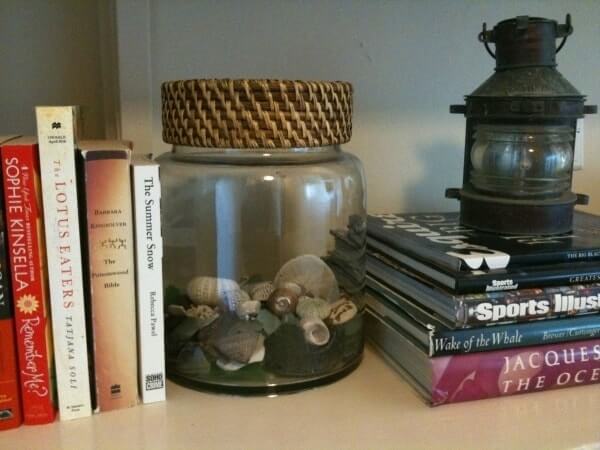 Source
To give a dramatic effect, just fill them with coloured stones or round pebbles. To give a look of nature, you can even put artificial leaves in it.
Camera bookends:
If you camera which you don't use, make them bookends. You can decorate or cover them with colored or shiny or velvet papers or even use any fabric to cover it.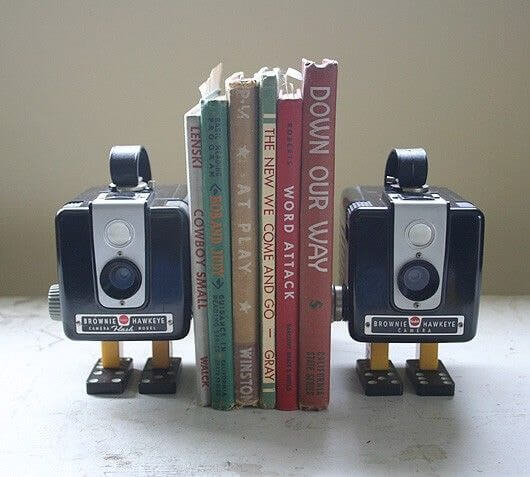 You can even cover the camera or decorate them using satin ribbons. If you are good at painting, then paint them over. Your perfect bookends are now ready to use.
Also Read: Best 15 Corner Shelf Design Ideas for Your Interior
Rope blocks:
The ropes you had discarded can be put into use as bookends. You can create blocks using the ropes. You just have to coil them and paste them well.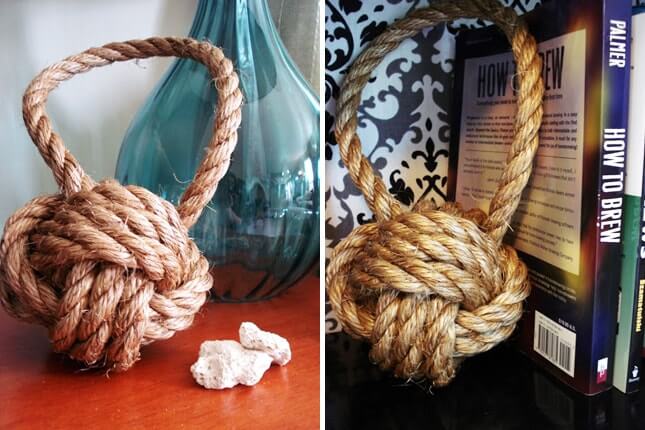 You can even paint these rope blocks or decorate them using plastic flowers.
Bricks on either side:
Bricks are great as bookends. Bring home two good bricks and colour them. You can be as creative as you can while coloring the bricks. Either colour them with a single tone or use multiple shades.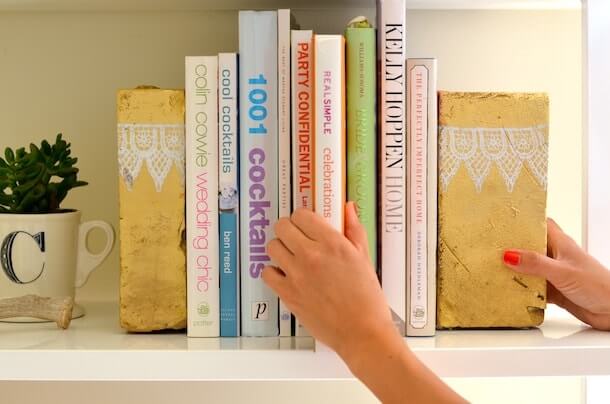 You can even write on the brick, a good proverb or any of your favourite authors' names.
Toys or animals for children's books:
If you want to use bookends for your children's books, then use his favourite toys or even plastic or rubber animals.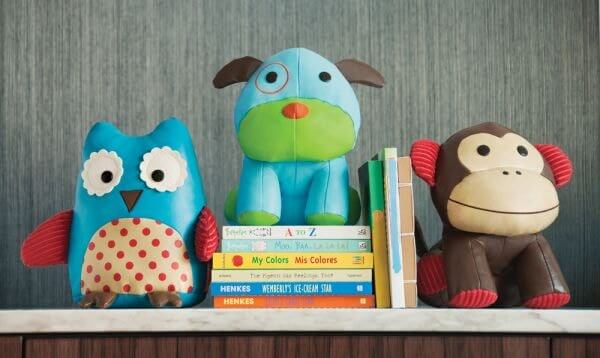 They really add charm to your children's book shelf.
Paper rolls:
Make small paper rolls out of old newspapers. Make a bunch of them and stick them together to make a block or a small seat. This can be great bookends.
Also Read: Designer Book Shelf Design Ideas
Cardboard letters:
Paint your favourite letters or the initials of your children or spouse or your name on a cardboard and cut it out.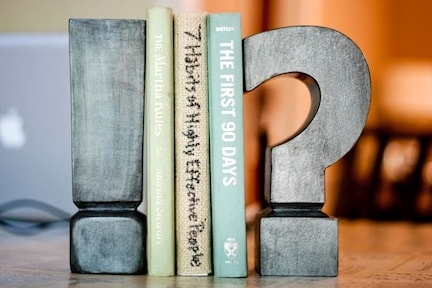 You will have to ensure that the cardboard is thick enough. These letters can be used as bookends.
Now that you are loaded with enough of bookend ideas, so its the right time to place them in a creative bookshelf. Get creative bookshelves online.