After walking all day in high heels and closed boots, there's nothing like giving your feet the warm coziness of a soft carpet. It feels like a bed of cloud underneath the feet, as you enter your house, and makes you exclaim in satisfaction "Home Sweet Home!!".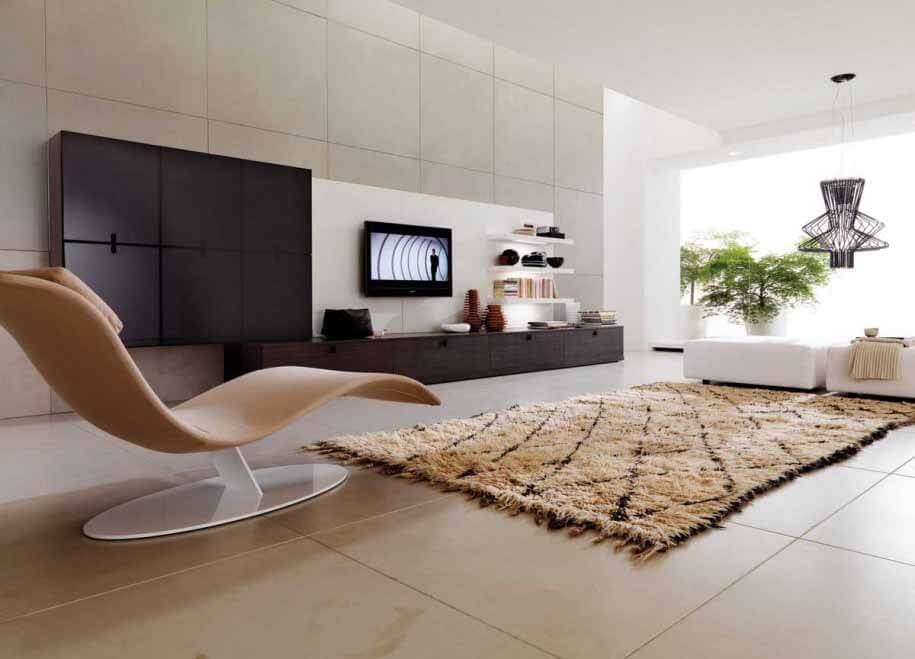 Source
Now, installing a carpet in home at proper places is in the house is very important; one, to save the unnecessary cost of installation, and two, to save the unnecessary maintenance.
Installation of a carpet or a rug, is often a very scary decision to make, due to the thought of the expenditure, and even after that, the amount of time and effort needed to keep them clean and well maintained like new. But, with just the right recommendations, this affair could become very stress-free, given that you get to have a luxurious flooring alternative.
The best places to get a carpet or a rug installed in a house are
1. In the Foyer:
This place is the most fitting but probably the most unheeded place for a nice carpet flooring, or even a stand-alone carpet or a rug. It is the entrance to the inside of your house, and the carpet is perhaps the most comfy accessory you would want to place here.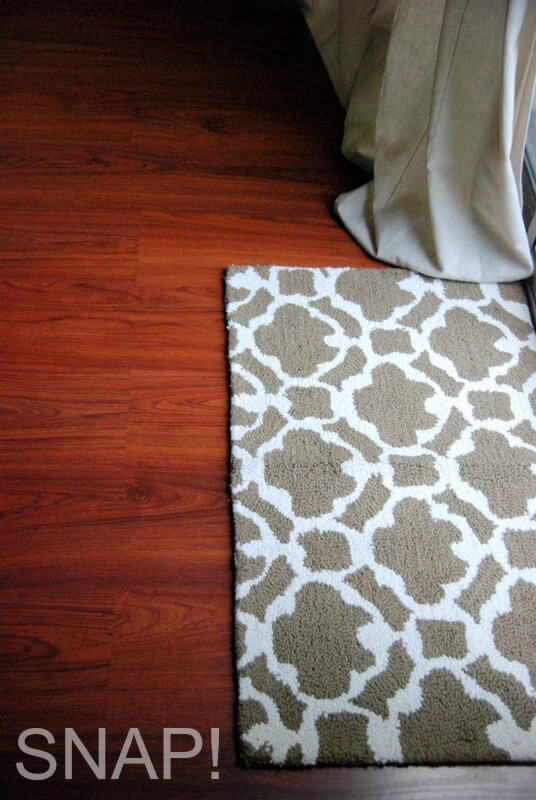 Source
It would bid you a warm goodbye in the morning, and would also welcome you wholeheartedly into the house, after a tiring day at work.
This is a great place to give the first impression of your sense of style. Your guests would be awed by an authentic, antique carpet placed at the foyer, and beautiful pieces of furniture accessorising it.
2. In the Living Room:
Now the living room, is a place to display your creativity with rugs and carpets. You can mix and match patterns, you can procure materials that go along with your personal style.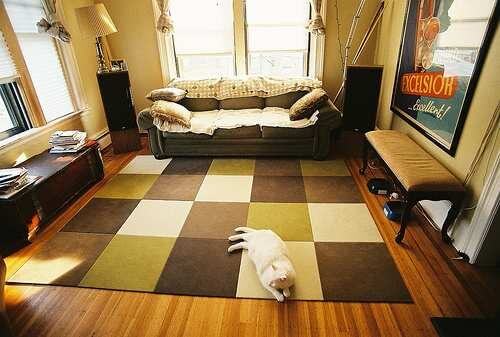 Source
From natural fibers in lighter shades, to bold carpets with animal prints, your living room décor can actually handle every type of carpet. It just depends how and what you want them to be, depending on the furnishings, the upholstery and the walls.
There are many alternatives available depending your budget, choose wisely, such that the carpet is big enough if you want a wall to wall installation, or small and chic enough, if you want it to stay under the center table.
3. In the Bedroom:
Bedroom is a definitely the place in the house, where you want to unwind. A carpet flooring around the bed, or carpet at the foot of the bed, feels relaxing beyond words. A soft feel under the feet on a cold winter morning, would make you smile each and every morning.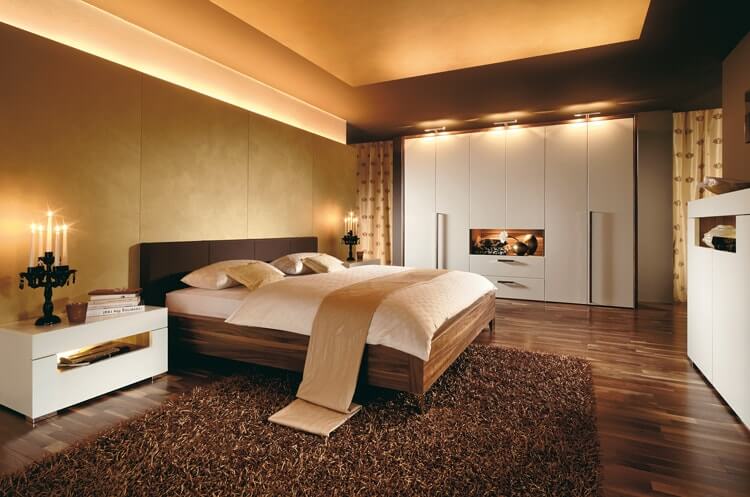 Source
A bright printed rug, in contrast with your bedroom décor, would act like a centerpiece of the room. Or a kind pastel shaded one would give you the warm embrace you need, after the hullaballoo of the world outside.
Get smaller rugs for the children's bedroom, for they are more likely to misuse it! But gifting a skid-proof, cozy floor to your kids is not spoiling them? Is it?
4. In the Kitchen:
Don't be alarmed at the thought of an expensive carpet in the kitchen! In fact, softer floors are to be expected to give you more comfort. There are various types of non-fiber based carpets that are in the market, especially available for the kitchens.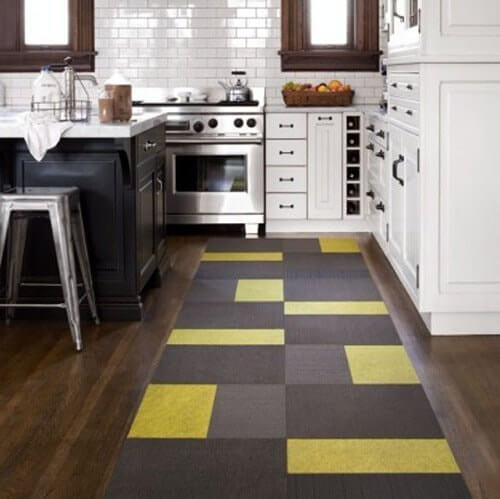 Source
They are padded and have an even mat type look, and has a soft texture. It gives your feet the cushion it needs, from standing long hours. These rugs are easy to clean and maintain.
Although, it is a great designing idea to install a rectangular carpet in the kitchen, make sure you have ample patience to clean the accidental spills, every day.
The kitchen should also be airy and should receive a good amount of sunlight to keep the carpet dry. Else the mold build up would neither be a good sight nor healthy.
5. In the Dining Area:
This is a much safer place for a carpet than the kitchen. If you do not have kids or pets in the house, then there is nothing much to worry about. A bold carpet can distinguish you otherwise larger drawing cum dining area.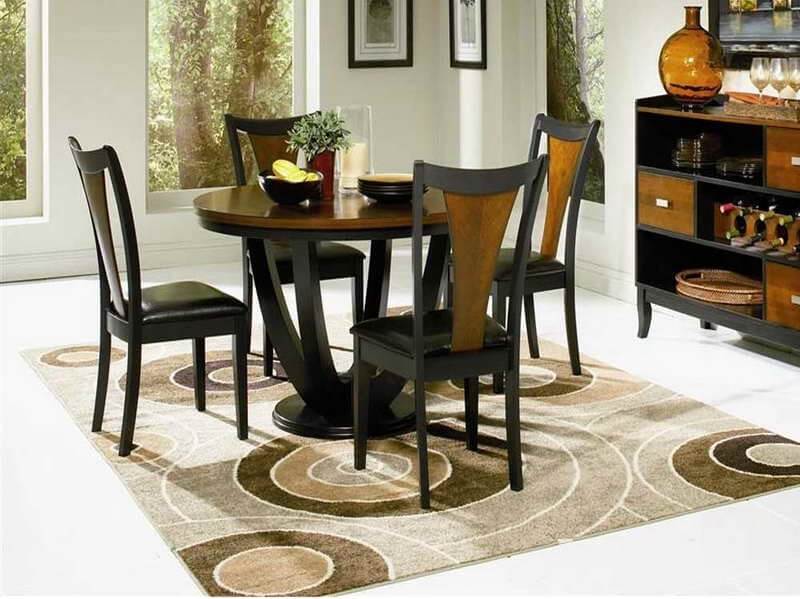 Source
An expensive carpet in the dining area has always called for an act of panache. Plus, this dainty installation can save you from the clatters and drags, synonyms with dining spaces, as it very conveniently absorbs the sounds.
6. In the Larger Bathrooms:
Carpets are a strict no-no in smaller bathrooms, but for larger more spacious ones, a carpet floor can be installed in the dry area, to keep your feet clean.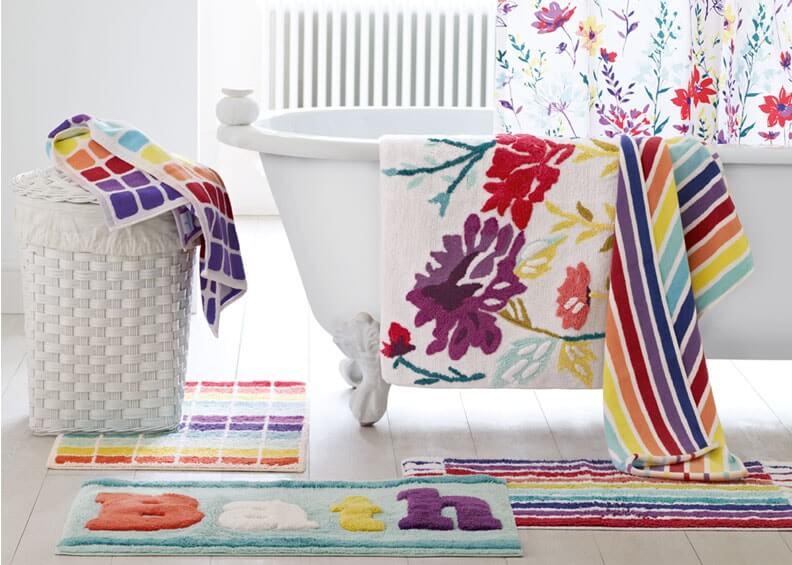 To get a spa or a luxurious hotel like feel at home, you could keep smaller, thinner rugs near the entrance of the bathroom door, or just outside the shower area or the bathtub. These would easily dry out, leaving no scope for mildew, if that's what concerns you!
7. In the hallways and under the stairs:
Carpeting the entire stairways might sound a bit too filmy and showy to you, but putting a heavy carpet just at the bottom of the stairs is a fantastic idea, designers say.
This would act like a skid-pad for your children, who love running up and down the stairs! And a nice rug is a great piece to attract in the otherwise no accessory zone.
A carpet placed underneath the stairs can also act like an added decoration for a long connected hallway. This serves dual purpose, gives protection, and is a worthy embellishment to make your home look posh.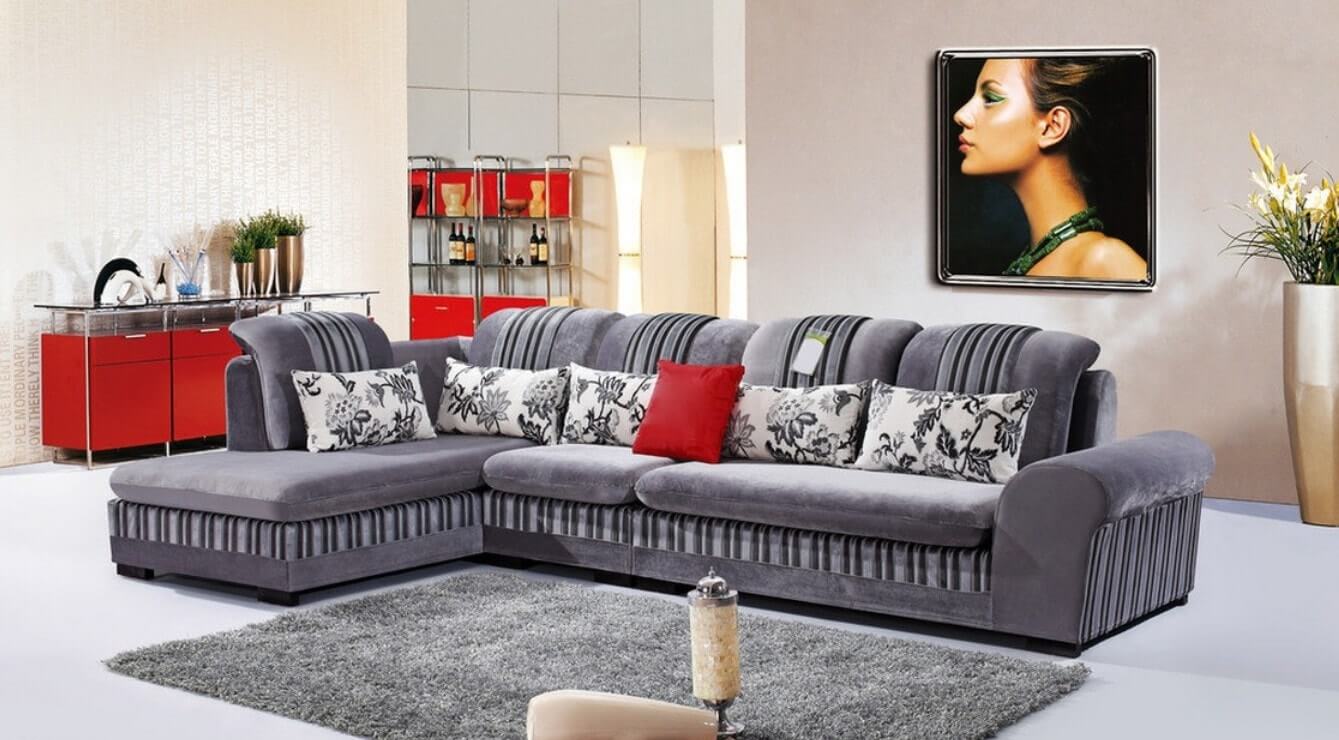 Source
Natural fibers rugs, made of materials like jute, have been very commonly used since a long time in India, majorly to keep the floor cooler in the warmer days. But these ancient utilities have been given a modern twist, which have a greater elegance and no lesser usefulness.
Rugs and carpets make the area cozier and more inviting.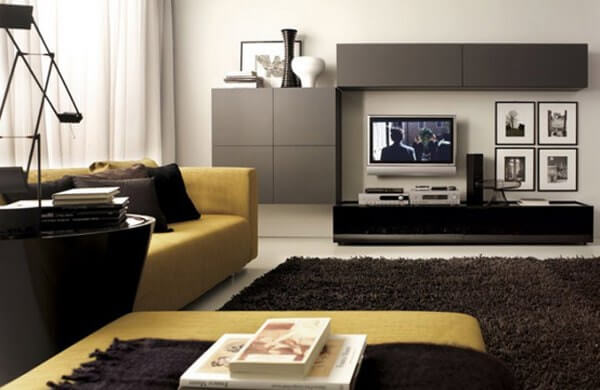 Source
They can change the look of your living room or kitchen from vintage to ultra-modern. Just readjusting the furniture a bit or changing the runners, can drastically transform the look and feel of the home interiors.
Casual fun or traditional, heavier or lighter, you visualize, and you would have that existing in the market!
Do not ponder much about taking care of these rich embellishments. You would want to keep them clean and hygienic, if you want your home to look good. And, there are many equipments that can effortlessly help you do the job.