Choosing a theme, hues, and accessories for your kids room that will infuse the room with a lot of love and happiness is truly a mind boggling job. But have you ever given the room's lighting any thought? The appropriate lighting fixtures may create the right atmosphere and change your kids' room from a plain bedroom to a soothing, enthralling dream place. Here are some suggestions for kids room lighting that will make your children feel at ease, at home, and protected from the dark.
Kids room lighting can be challenging because there are so many considerations. It should be useful while also being enjoyable and welcoming. Also, you should make sure your home has night illumination to deter monsters. There are many choices available, so continue reading for suggestions that suit your house.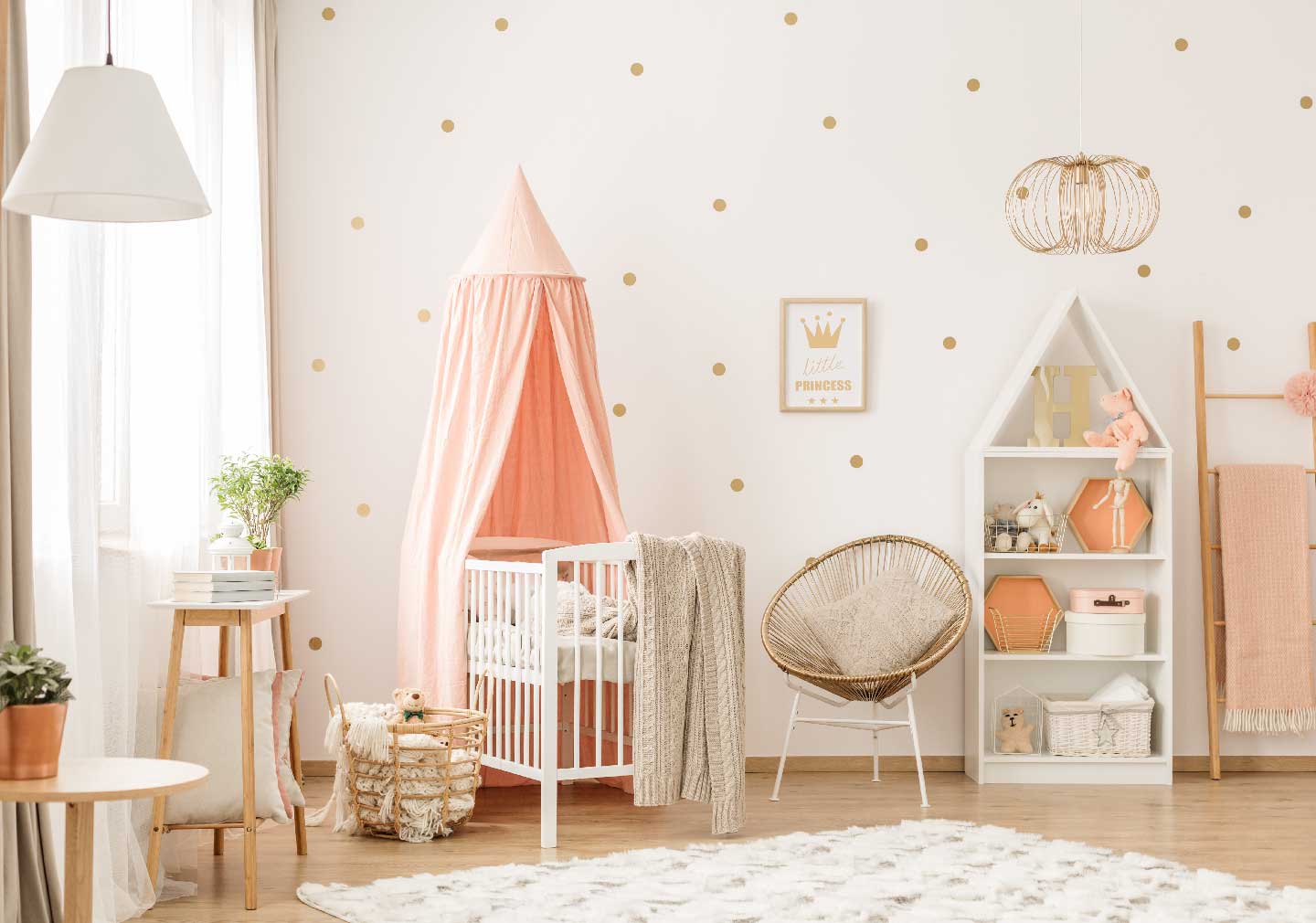 When designing a comfortable, usable area for kids, lighting can be very significant. There are many possibilities for kid-friendly lighting, whether you're building a nursery for a newborn, a toddler's room, or a space for older children. This article will discuss several kids room lighting options to assist you in designing the ideal environment for your child.
Lighting fixtures can be the ideal finishing touch for any room, for example, little chandeliers are perfect for setting an opulent tone for a traditional, elegant appearance Also, more contemporary lighting fixtures can make a space theme even more vivid.

Kids room lighting ideas you need to know
If you want to make sure your little child knows there are no monsters under the bed, lights can help them find a way out! These kids' room lighting designs may take any place well beyond the ordinary for just about any purpose. Check out this ultimate lighting guide for your kids room that will enhance their space.
Wall lights can satiate the needs for both task and ambient lighting. They can be used for both functional and decorative purposes because of the variety of styles and colors. They are frequently used as task/reading lights to illuminate particular spaces, like desks or beds. Yet, they can also be employed as ambient lighting in specific locations.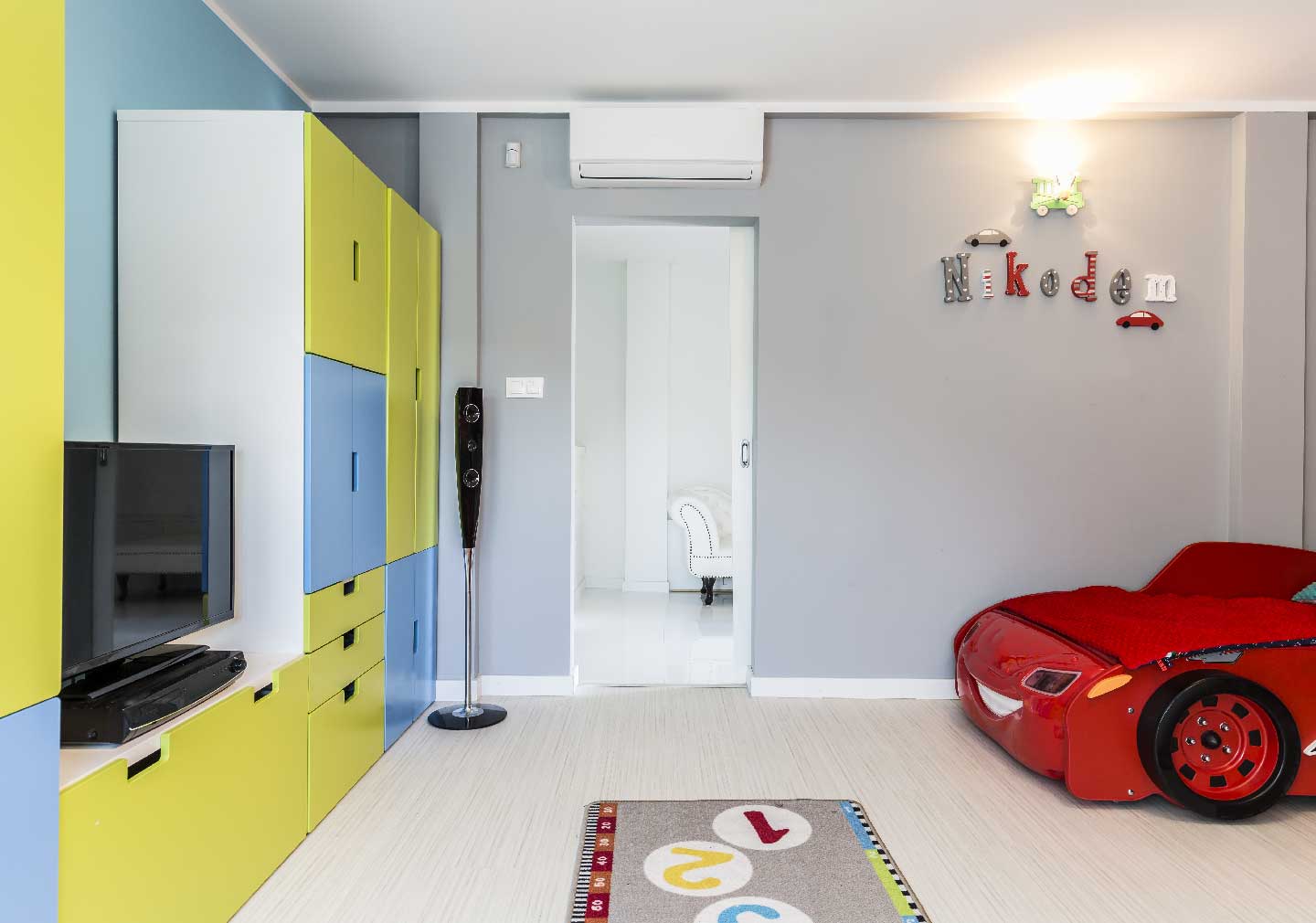 Consider adding wall sconces to your kids room lighting plethora if there isn't much floor space available. To offer job lighting above a child's desk or bed without taking up valuable floor space, wall sconces can be put. To direct light where it is needed, look for sconces with adjustable arms.
Whether you are reading to your child before bed or your toddler is reading on their own, table lamps are excellent for bedtime reading. Modern Bluetooth/WIFI plugs could be added, allowing you to maintain control of the light even when you're not in the room, if you're worried about your youngster being up too late.
If placed on a bedside table close to the bed, table lights provide adequate light for both ambiance and reading. But, you should make sure that there are kids study table lighting options available for both work and play.
A lamp shade can work wonders in the kids room. Depending on its shape and thickness, a shade can change how the light is distributed in the space. Before choosing a shade, you should think about the lamp's or light's intended usage. Bedside lamps, for instance, must emit enough light for your youngster to read comfortably without tiring their eyes. Children's shades come in a variety of styles, from colorful to trending. Choose the light according to your theme and style and let it be a statement piece in itself.
Keep a check on night lights
Interestingly, children who use night lights report feeling less afraid of the dark and sleeping better. They offer just enough light to prevent absolute darkness in the space while preventing sleep disruption. If you're planning a kids bedroom design for a newborn, think about using soft lighting. You can get enough light to see what you're doing without disrupting your baby's sleep by using a dimmer switch or a lamp with a low-watt bulb. A nightlight can also be used to cast a soft illumination throughout the night.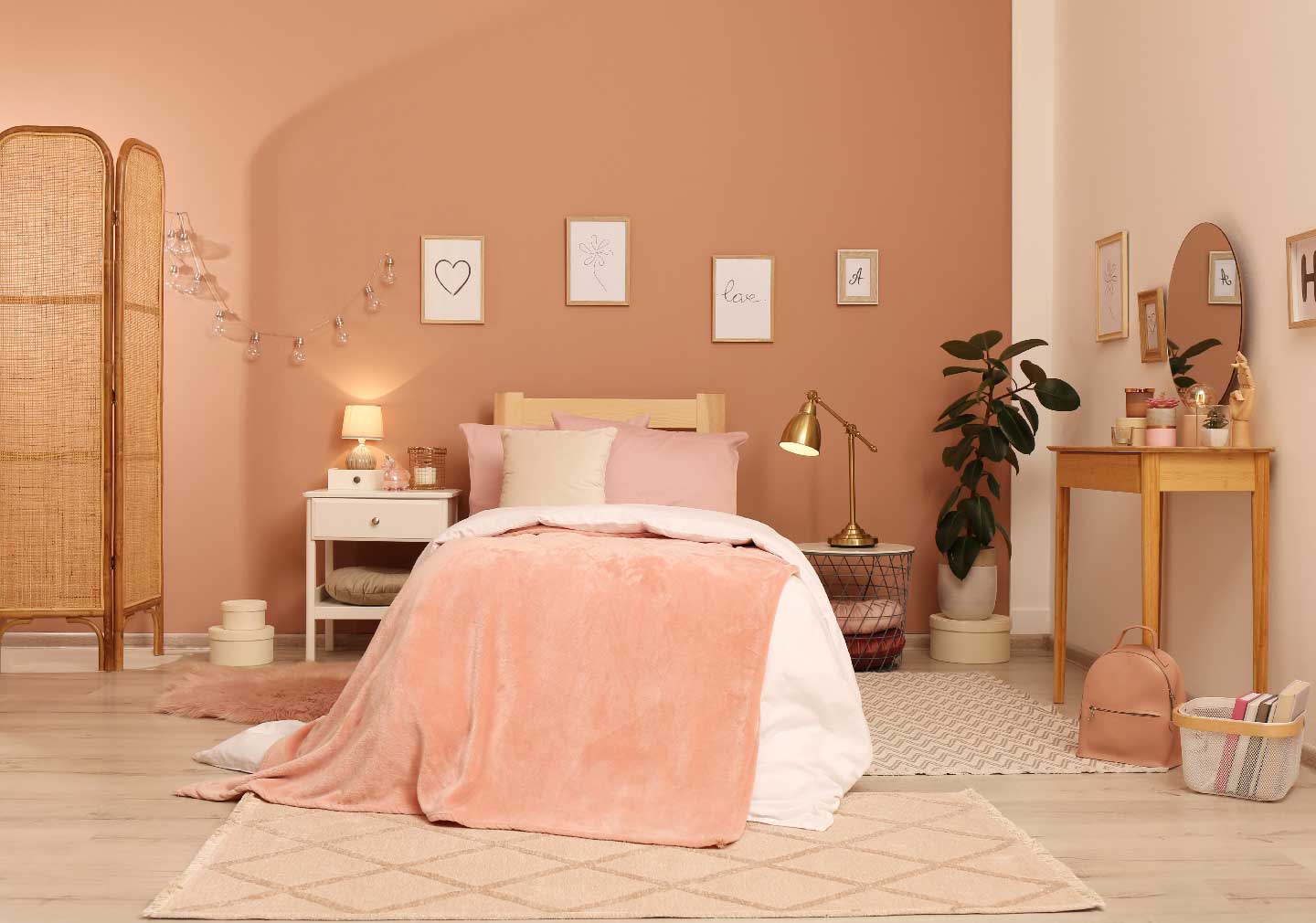 Task lighting is very important
As kids get older, they might need task lighting for reading and doing their assignments. A floor lamp with an adjustable shade can be used for general illumination or for highlighting particular portions of a room, while a pendant lamp above the study table can give directed lighting for reading and writing.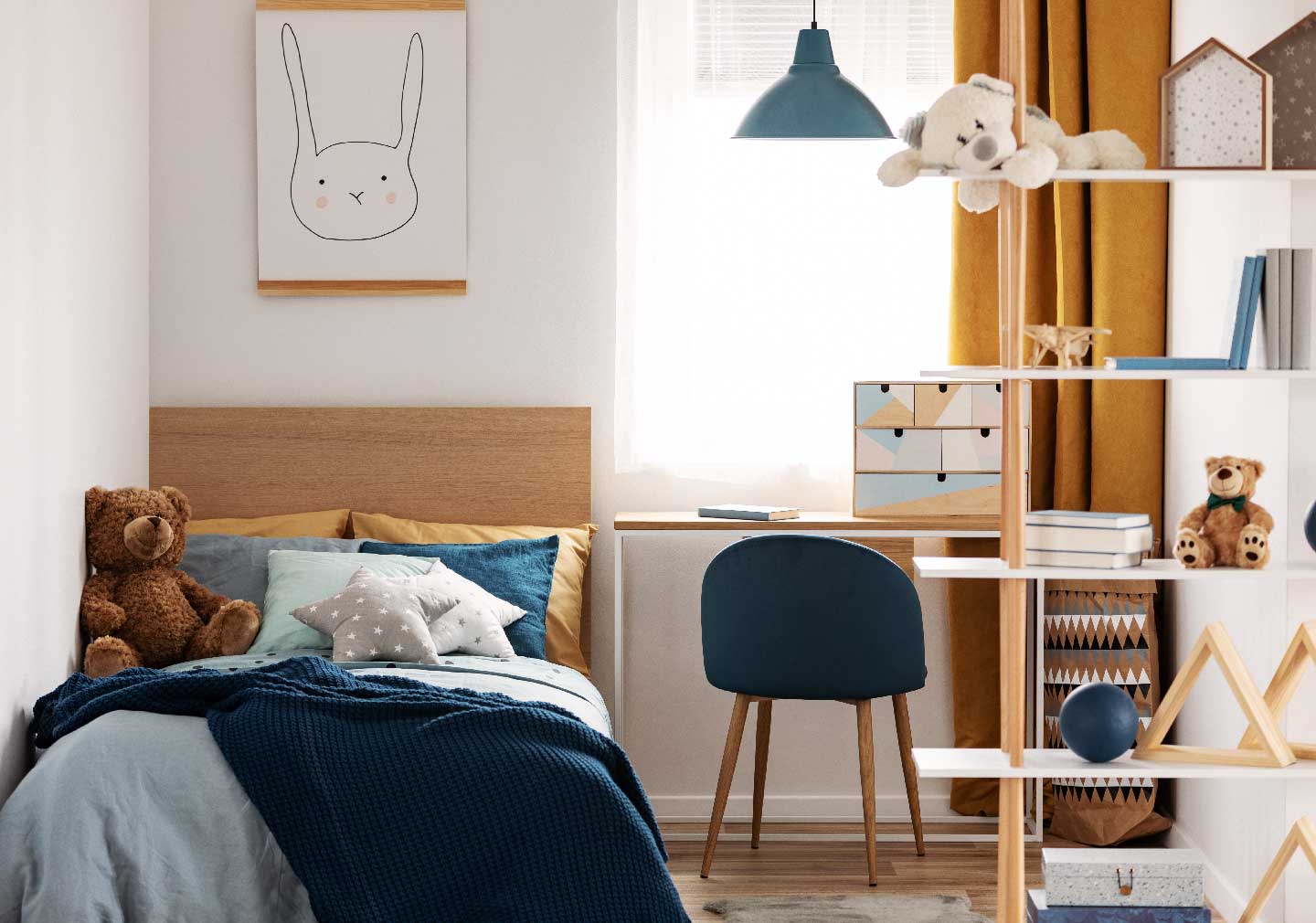 A quirky ceiling light fixture can give a kid's room lighting a whimsical feel. Look for lighting fixtures with imaginative forms, vivid colors, or intriguing textures. A pendant lamp in the form of a hot air balloon or a starry night sky, for instance, might give a child's room a fantastic feel.
Ambient lighting for overall ambience
In every room, ceiling lights are a common type of lighting. They are flexible and cheap, and they work well with a variety of other bedroom lighting options. Ceiling lighting is particularly useful as task lighting and enables kids to be productive and carry out certain tasks, like homework.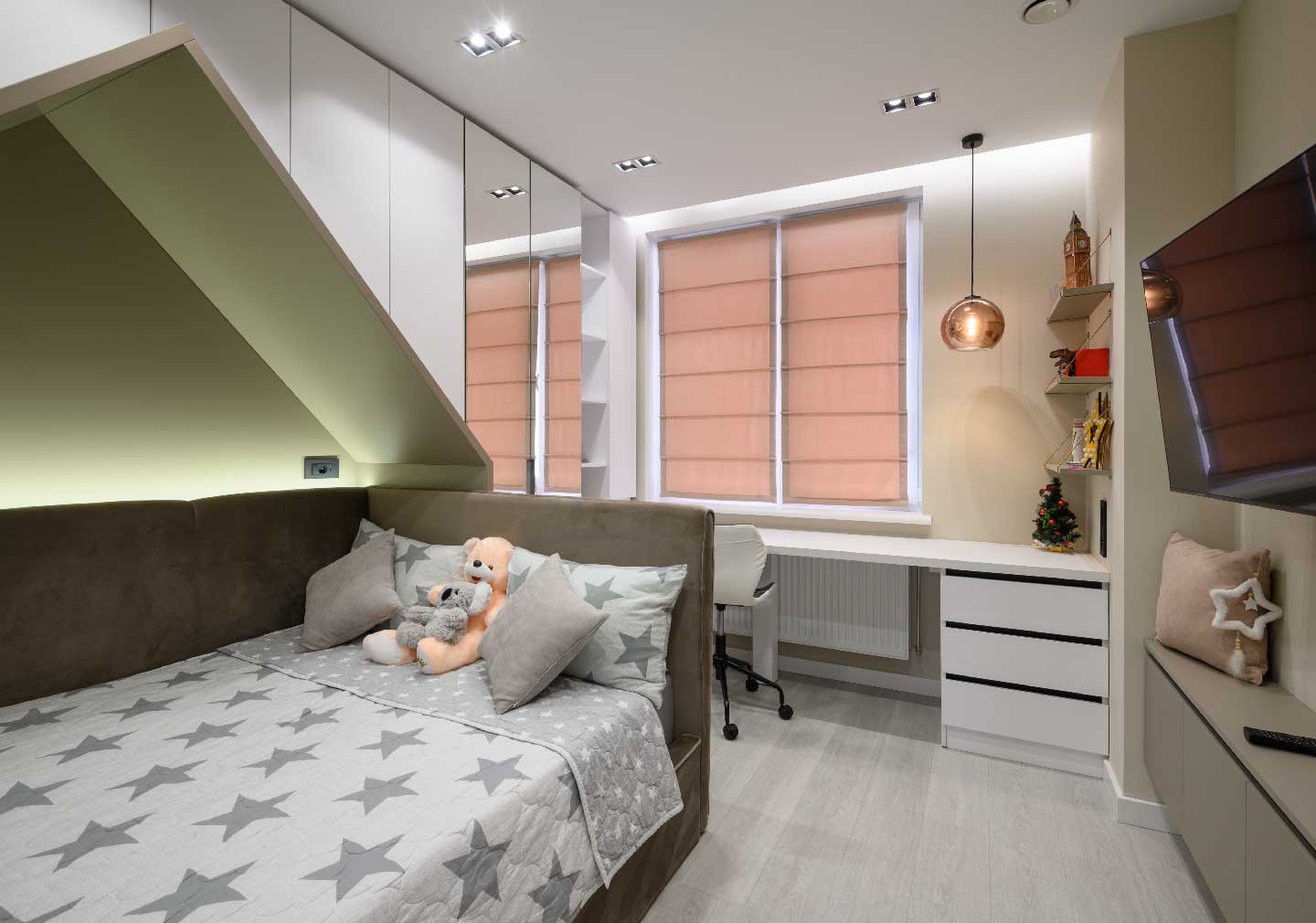 Don't forget about natural light, however. Brightness can be enhanced by natural light. Natural light is just light that enters a space from the sun. You should make an effort to let as much natural light into your child's room as possible because it will offer them a healthy amount of vitamin D, promote better sleep, and help you save money on energy bills. Wide windows and open areas can improve natural light and make your child's room welcoming and bright.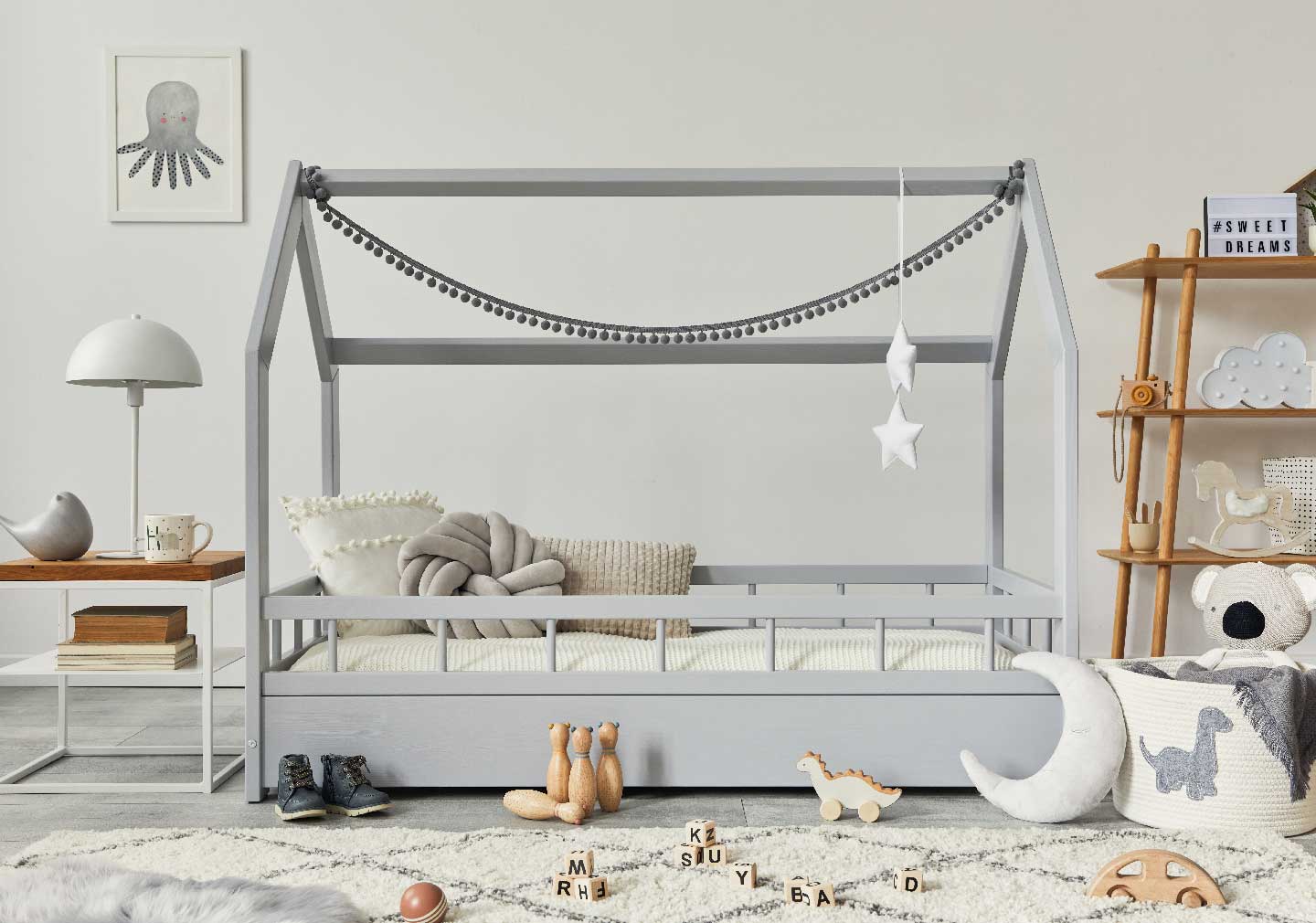 Lighting provides an area with far more illumination than just the bare minimum. It creates a space's mood, enhances the decor, and gives task-oriented regions visual clarity. Lighting is crucial in kids bedroom designs whether a girls bedroom or a boy one, because safety is a top priority. So, the ideal lighting is one which illuminates without being offensive. But if you think about it, lighting a child's room isn't that tough.
Kids room trends for 2023 is just full of ideas. The kids room should have both nice reading and mood lighting for rejuvenation. The trick is to choose appropriate ceiling lights, which can either be vividly colored shades or fun-colored spotlights. At Bonito Designs, you can just be stress-free and have the best kids room lighting. Connect with us and let your toddler's haven be like a wonderland they wished for!