30 fun ways to make kids' bathroom awesome
Kid's bathroom decorating ideas
It is often a difficult thing for parents to coax their tiny tots into bathroom for a bath. No matter what temptation you might give, the kids won't budge. Now there is an easy way out that would send your kids run happily to the bathroom. It is simple.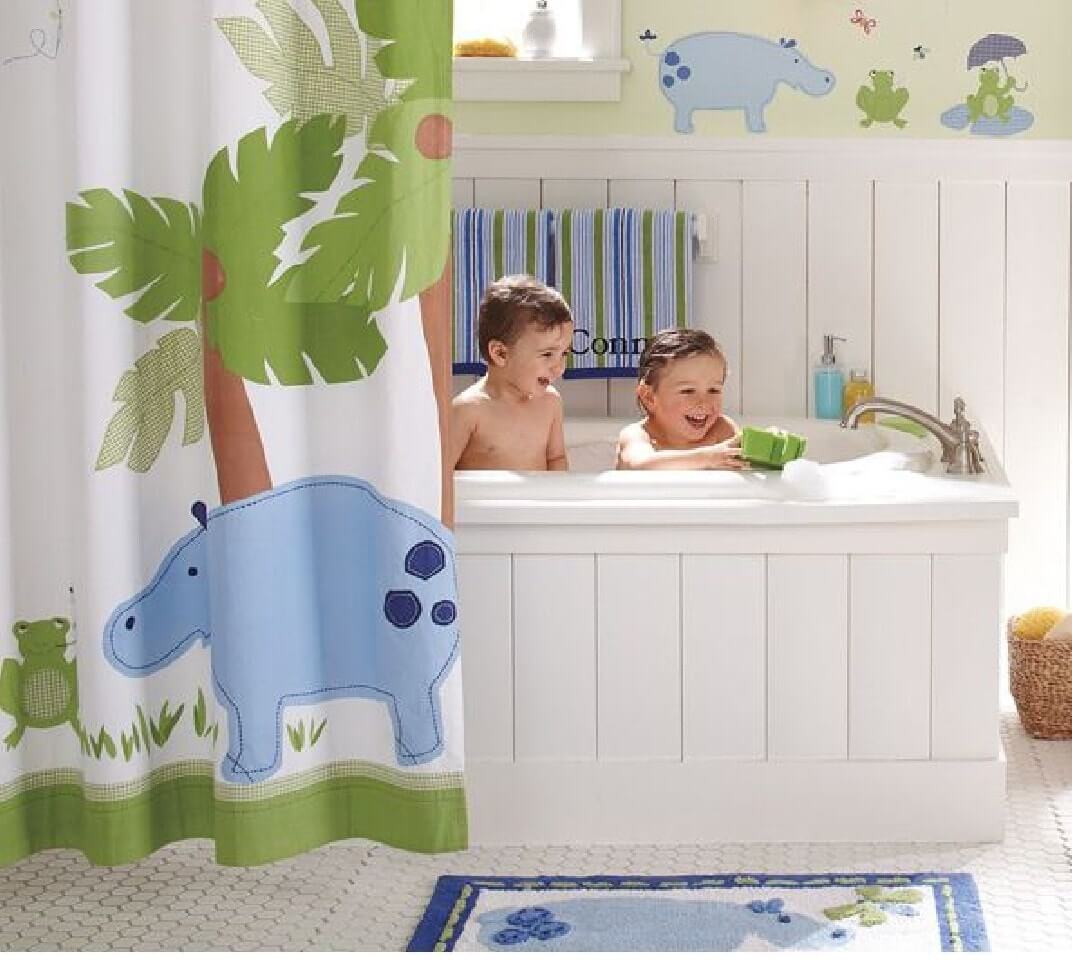 Just decorate your kids' bathroom creatively and make it a happy and cheerful place for them. Here are 30 different ways by which a kids' bathroom can be designed so as to make the bathroom a favorite place of the kids:
1. A pinkish feel:
The different shades of pink look not only alluring but also gives a smooth look to the whole atmosphere. If it is a girls' bathroom, pink would be an apt color.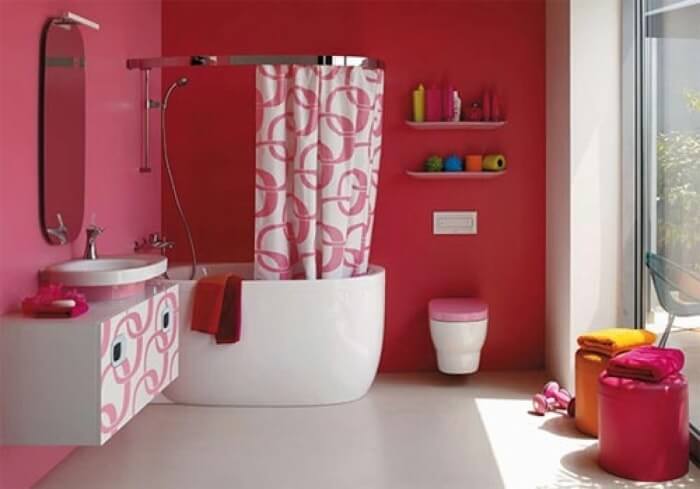 The color can be used creatively on the walls, or shelves. By painting the walls and shelves using different shades of pink, the bathroom can look very attractive. This is one of the best baby girl kid's bathroom decor ideas.
2. Give a rustic look:
Any child of whatever age, would love a rustic look to their bathroom if attractively designed.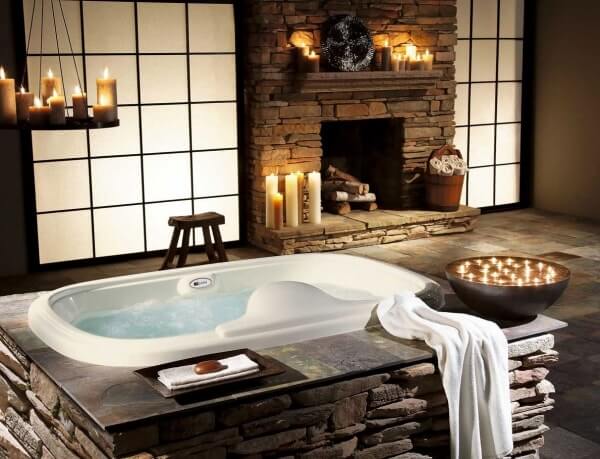 Make efforts to give a surreal yet practical design for your rustic kid's bathroom decor.
3. Enchanting curtains:
Ditch the conventional curtains but opt for some innovative ones…!
Hm…  may be curtains which has alphabets on it? 😀 😀  Love the idea? 🙂 I know.
Learn and Shower.. 😉 Shower and learn 😛 
Go for curtains which has alphabets over it. A curtain with pictures of animals, cartoon characters or super heroes will be one of the great kid's bathroom decor ideas.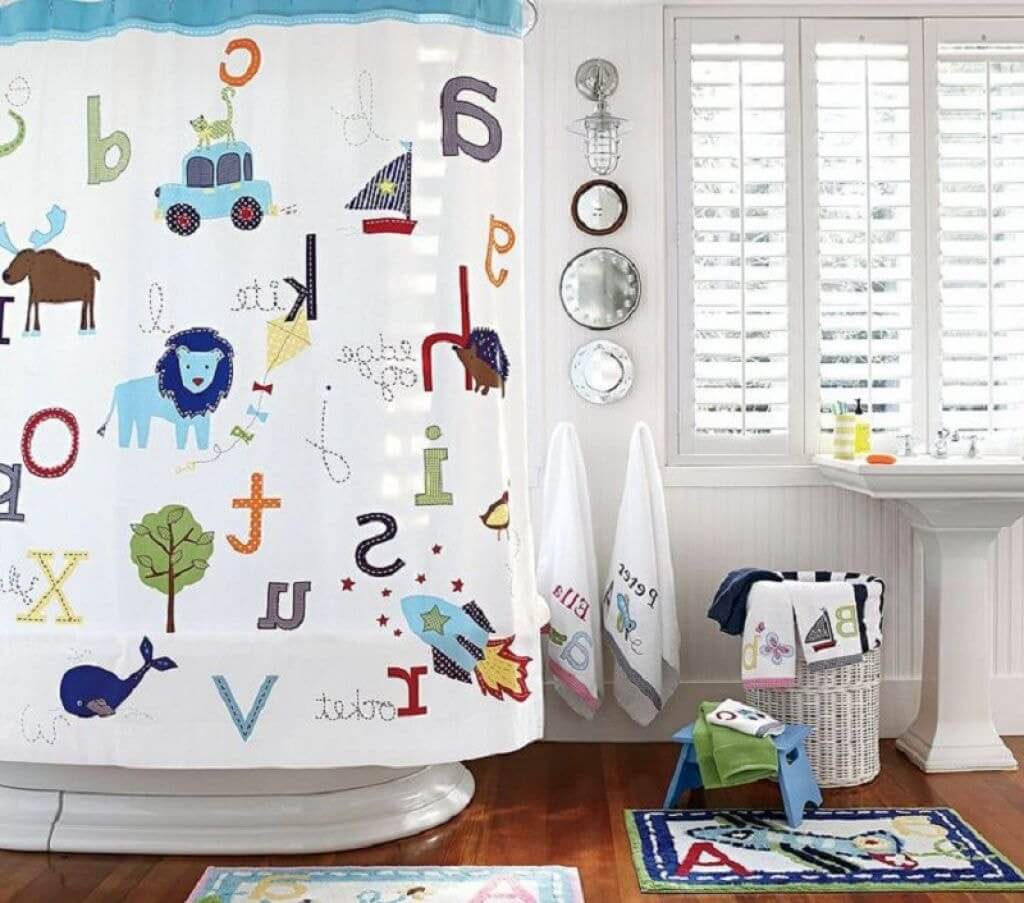 Or there can be plain colored curtains and you can use different colors alternatively to give a colorful look to the bathroom.
4. Making a statement with rugs:
Rugs needn't be just an essential item but if creatively used, these rugs can make a style statement that would also delight the kids. Get rugs with animal pictures or cartoon characters and spread them on the bathroom floor and you will be surprised to see the dramatic look it offers.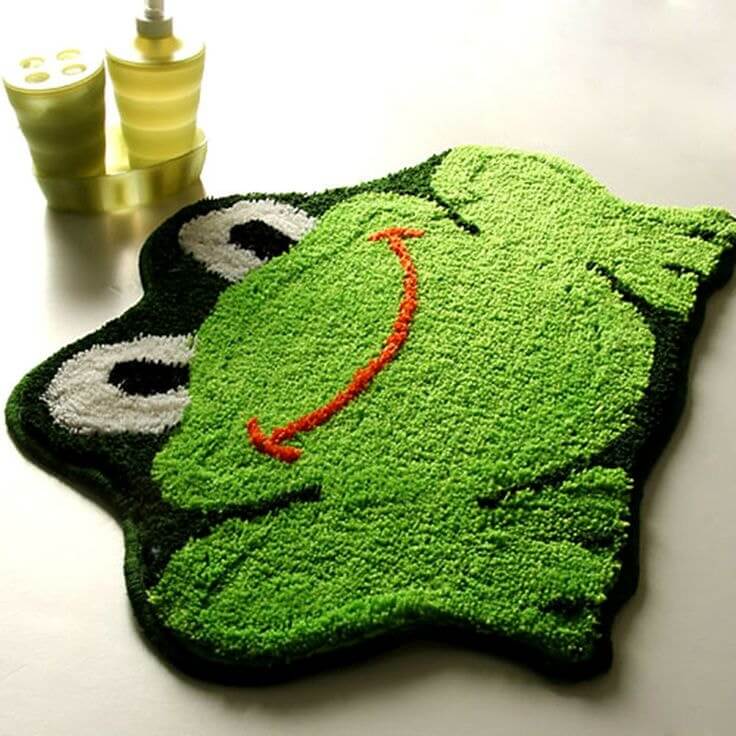 You can also get rugs of different shapes to add to the look. When looking for a rug, keep in mind the colors of the bathroom wall. Either get a rug of a lighter or darker shade or get a contrasting color. Rugs, if creatively used, can alter the look of the bathroom.
5. The sparkle of wall art:
Walls can make a lasting impression when it comes to kids' bathrooms. Paint the walls in beautiful and attractive designs. You can check with kids as to what design they would prefer.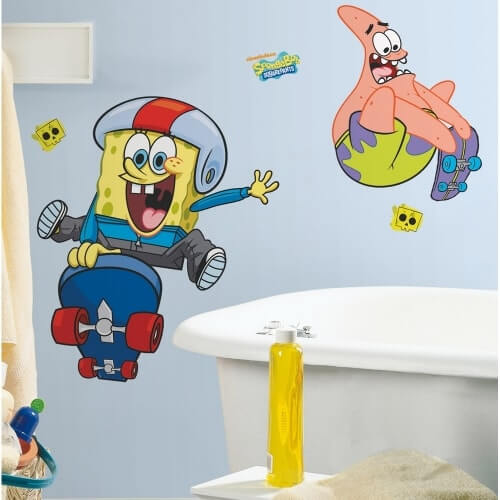 Or else you can paint their favorite cartoons or animals.
6 Art on wall:
One of the modern kid's bathroom design ideas if to have art on the wall. It is not just the walls of adults' rooms that can be adorned with art work.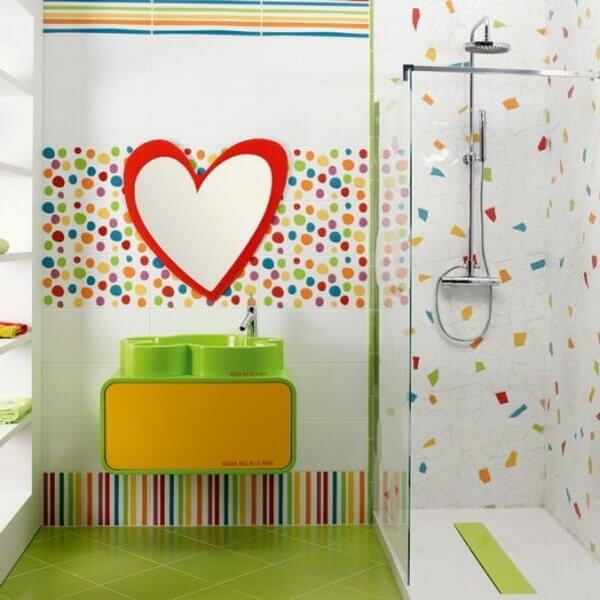 One can try out various art works that will go well with the colors of the wall. Art work on the walls enhances the whole look. Just because it is the kids' bathroom, it needn't be all about kids' stuff.
7 Mirrors, mirrors, on the wall:
Mirrors are usually a part of adults' bathroom but they can be a great addition to a kid's bathroom as well.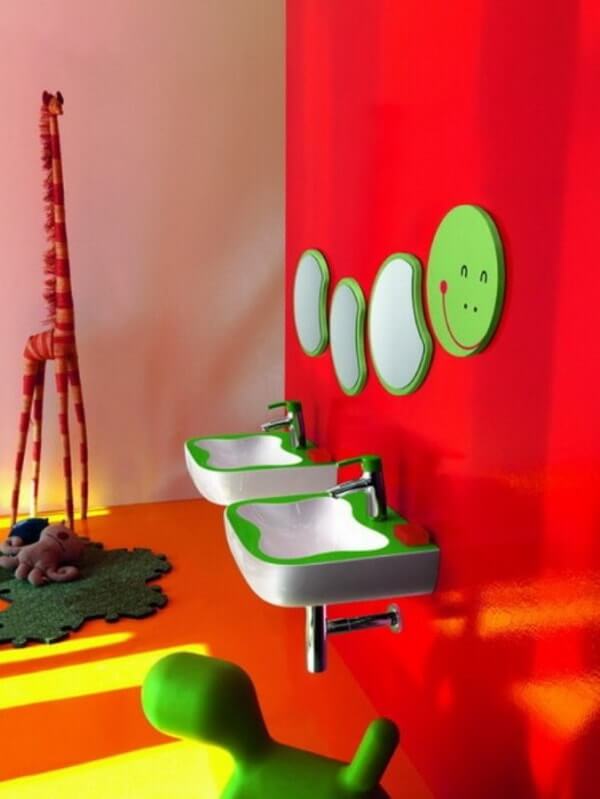 Mirrors give the illusion of space and also increase the attractiveness of any space.
8 Is it really a bath tub:
Give a quirky design to the bath tub. Let it be in the design of a boat, a swan or a float.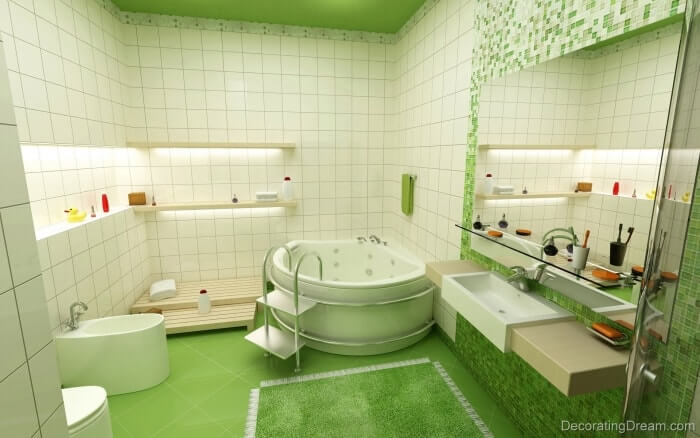 Allow the children to soak in adventure and let the bathing be a fun experience for the tiny tots.
9 Let the cartoons take over:
Invite the kids' favorite cartoon characters to be a part of their bathroom decor. Either these characters can be painted on the walls or imprinted on the bath towels, or on the rugs or on the shelves.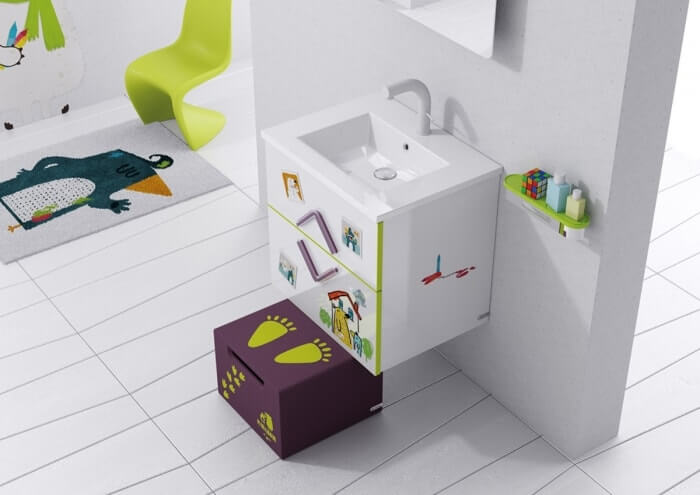 You can even get small figures of the characters and place them above shelf or on the wall.
10 Animals running wild:
Another popping feature idea for your kid's bathroom design is to showcase the wild life. Children love wild life, so why not have them in the bathroom?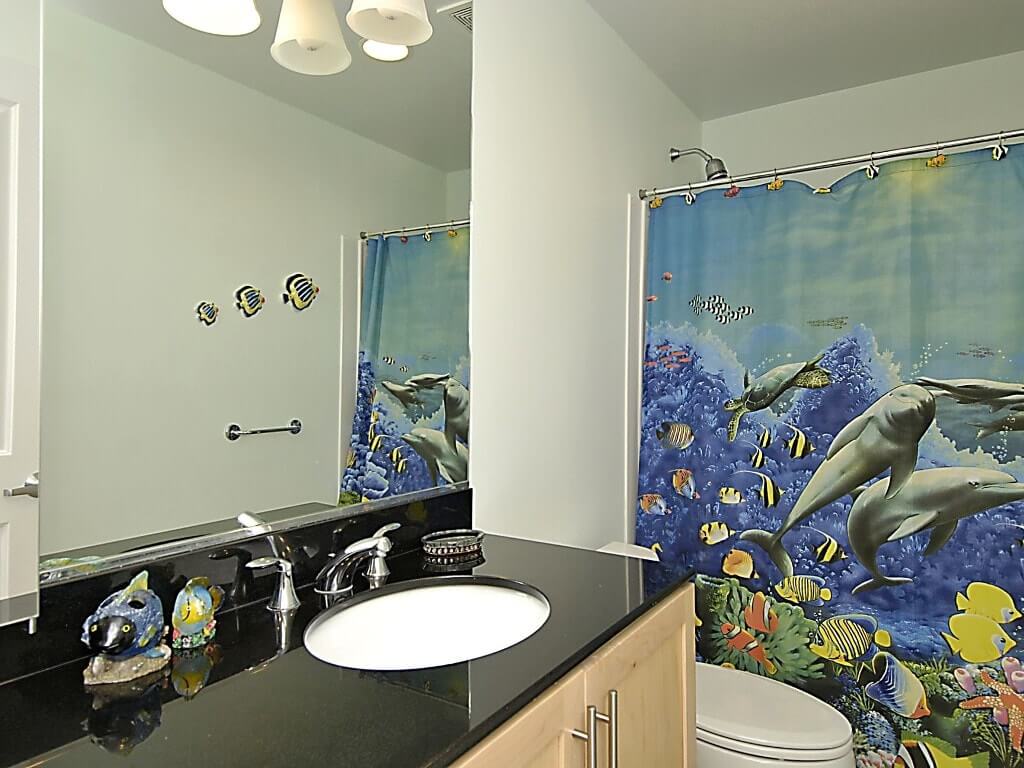 You can get figurines of animals and have them on the walls or on the shelves. Even drawing figures of animals on the walls or on towels or bath tubs can give a great look to the kids' bathroom.
11. A fairy tale theme:
It isn't just girls who will love a tastefully decorated bathroom with a fairy tale theme but even the boys would go ga-ga over it 😀.
If the sister and brother are sharing the bathroom then why not have both Cinderella and her prince or Snow White and her prince? Even elves can join in to add to the fun.
12 The soft touch of soft toys:
Soft toys are a common inmate in any child's room, why not take it inside their bathroom decor too?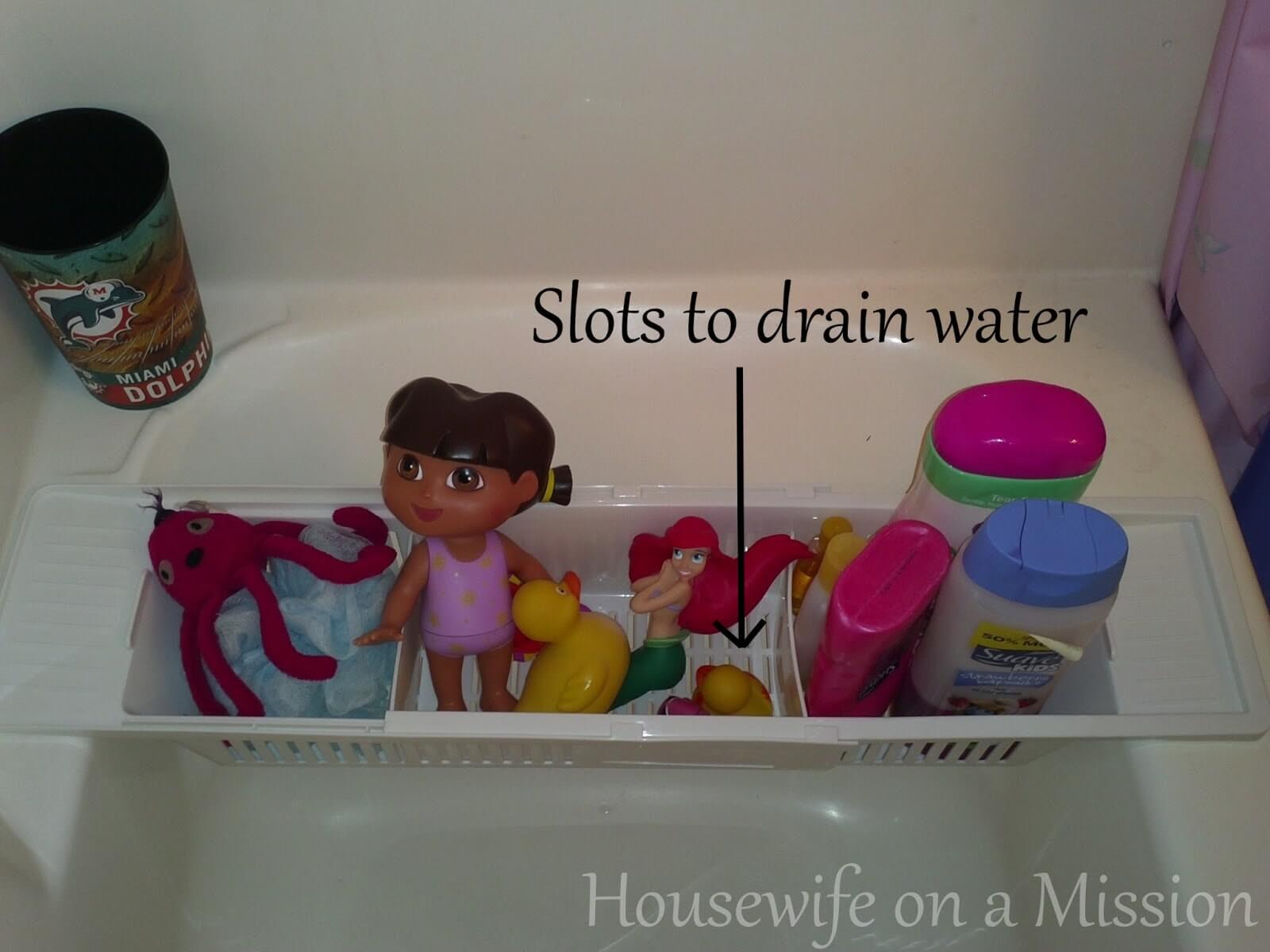 You can have small toys and hang it near the door or near the tub for a dash of joy and lots of smiles.
13 Games all over:
Another great idea is to "give the bathroom a gaming zone look". Either pictures from different games can be painted on the walls of the bathroom, or the whole bathroom walls or floors can look like a chessboard or so. Add in figures of king, horses, etc to add to the effect.
14 Smart shelves:
The shelves in a kid's bathroom needn't be the usual ones. One can get uniquely shaped shelves like the shape of a tortoise or a fruit or a fish or zig-zag wavy box to join in the fun and excitement.
15 Offbeat doors to add to the drama:
Why have the same boring doors for a kid's bathroom? Bring in uniquely designed doors, or colorfully painted doors to add to the fun.
Did you just found that other 15 ideas are missing 🙂 Well, we'll post the remaining 15 in our next post.
Keep decorating..!! Inspire others..