Cleaning tips and tricks for your home We all hate cleaning. But to keep your house spick and span, we need to go for at least occasional cleaning sprees. If left unclean, no matter how beautiful its interiors are, your house will lose its charm. Cleanliness is primary. After that comes beautification. So here are a few tips about how to keep your house clean and spot-free.
1. Clean burnt pots
With a bit of vinegar and baking soda, you can make your burnt utensils appear new again.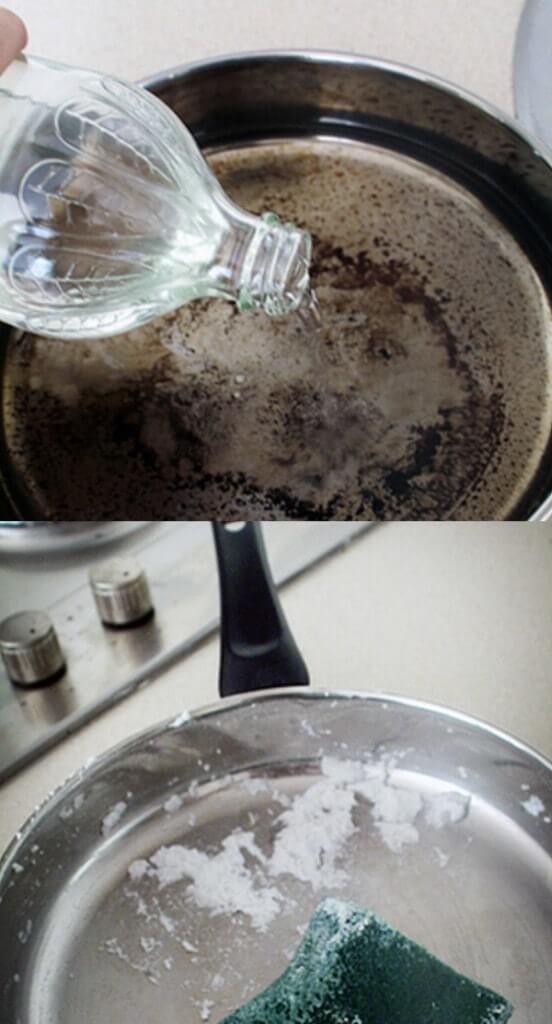 Source
2. How to clean leather furniture
A simple microfiber cloth moistened with tap water can work wonders. If it's too delicate for tap water, go for shoe polish instead.
3. Keep your bathroom mirror spotless
Crumple a piece of newspaper, dampen it with plain water and wipe your mirror with circular motions.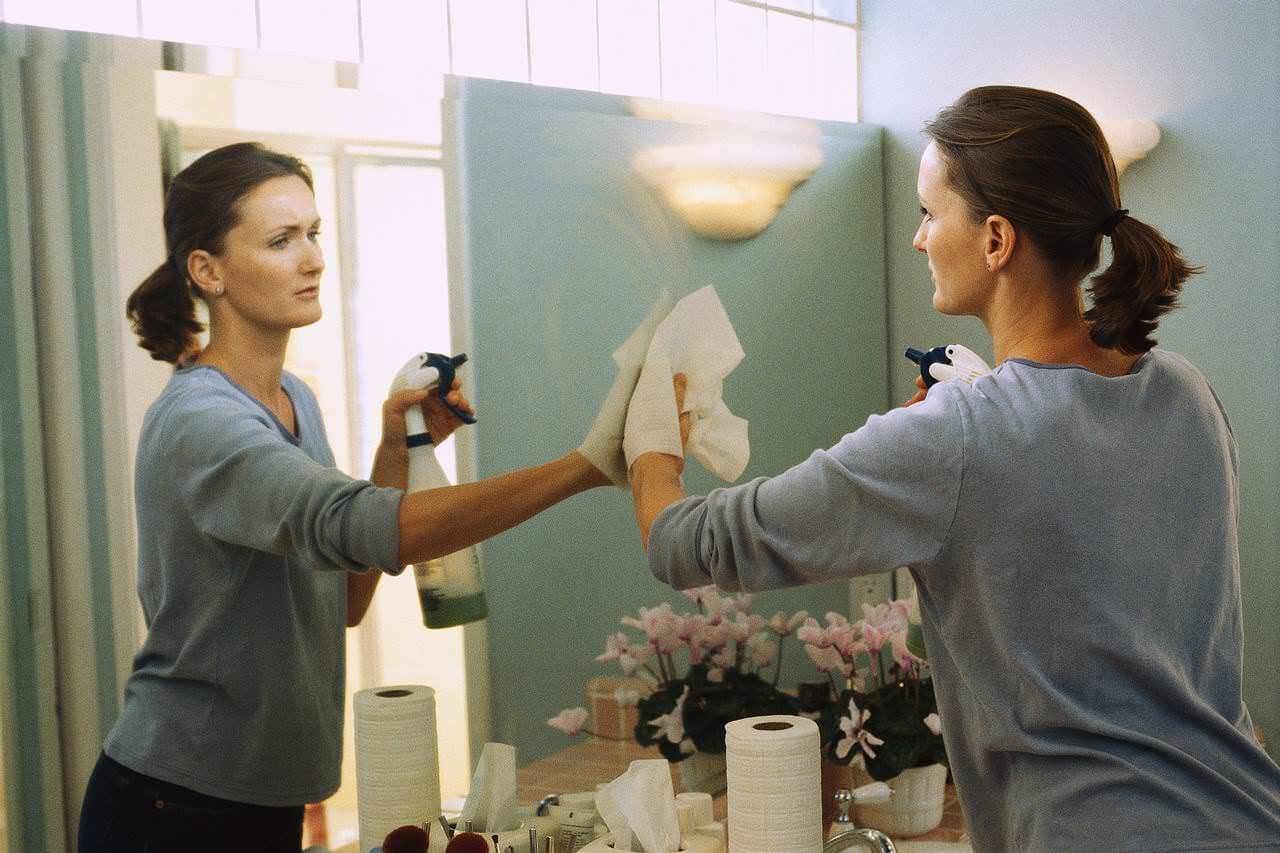 Source
You can also read our blog on 20 Top Bathroom Designs for Indian Homes
4. How to remove price stickers without leaving glue stains
Apply a little cooking oil on the sticker area and leave it like that for a while. Rinse clean with a scrubber.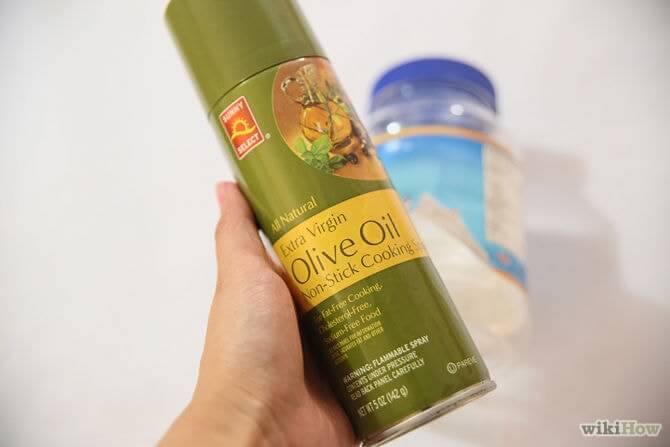 Source
5. Clean your microwave
Take a microwave-proof glass bowl and fill half of it with water. Add a tablespoon of white vinegar and heat it inside the microwave for 5 minutes. The dry gunk will become loose. Now wipe it out with a wet washcloth.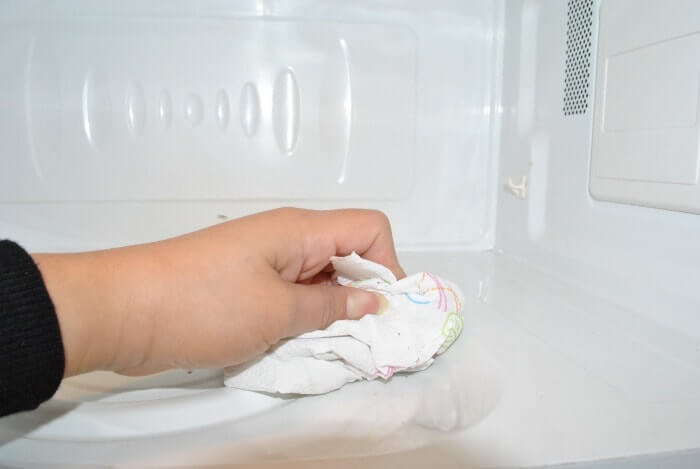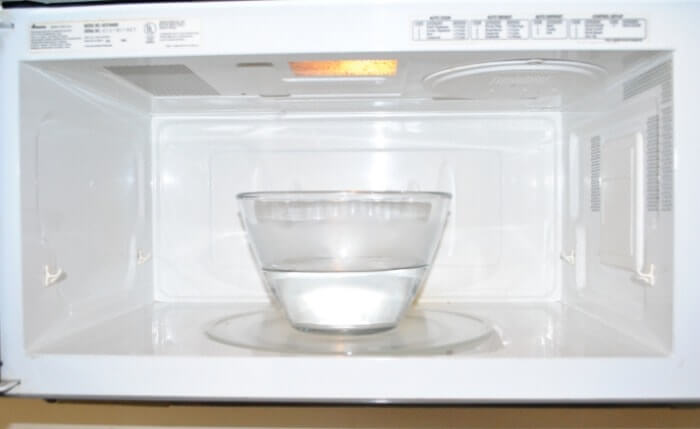 Source
6. Give your combs a bath
Soak your combs in hot water and detergent for a while. This will make the dirt loose. Now scrub them thoroughly with a toothbrush and they are as good as new in a minute.
7. Keep glass table-tops clean
Use a mixture of water and alcohol and vinegar and wipe your glass table top clean with a lint-free towel/washcloth. Remember to clean both the top and bottom surface of the glass top.
8. Remove permanent marker stains from wooden floors
Just lightly dampen a piece of cotton in nail polish remover and wipe over the marked area. It will disappear like magic. But don't make the cotton ball too moist. That might harm the wooden surface.
Also Read: How to Clean Laminate Floors
9. Clean your fans without creating a mess
Slide an old pillow cover over each blade of your ceiling fan. The dust will fall automatically within the pillow cover and accumulate at its bottom. – Check out the Video here
10. Cleaning your kids' toys is not so hard
Put the legos and toys inside your lingerie bag and throw them inside the washing machine for a full wash cycle.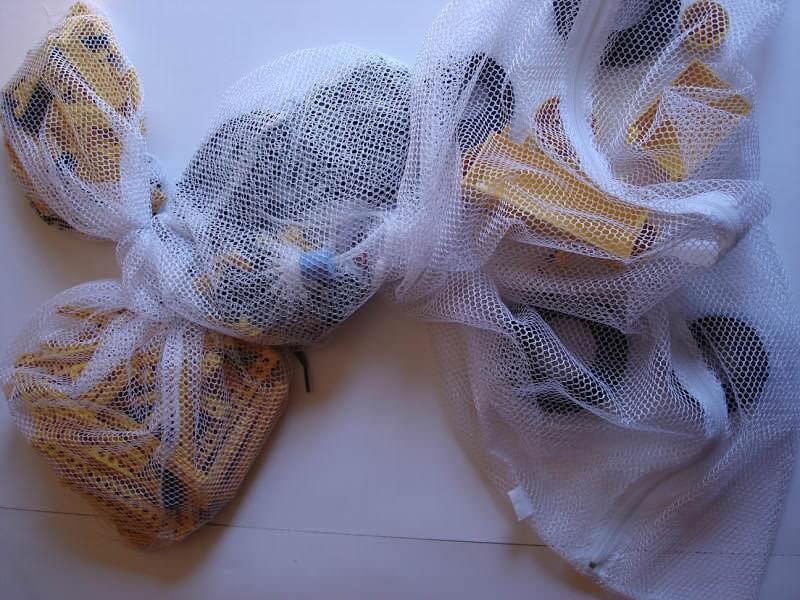 Source
11. Keep all wooden or wood finish furniture polished
Prepare a mixture with 1 cup olive oil and 1/4th cup vinegar. Spray this solution on the wooden surface and wipe it clean for a sparkling look.
12. Remove grease from fabric
Chalk has incredible absorbing power. So just rub chalk over the grease stained area to remove sticky grease from your clothes.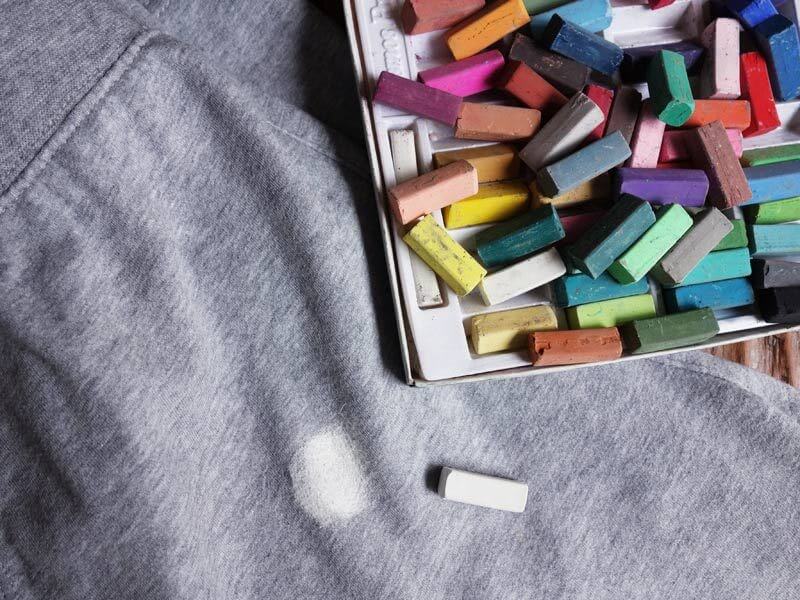 Source
13. How to clean a cheese-grater
Grate a potato on the grater after shredding cheese in it. The friction as well as the oxalic acid released by the potato will clean out all the cheese remains.
14. Clean your wedding ring
Take some tooth paste and a toothbrush and rub gently on the ring. There, flaunt a new ring again.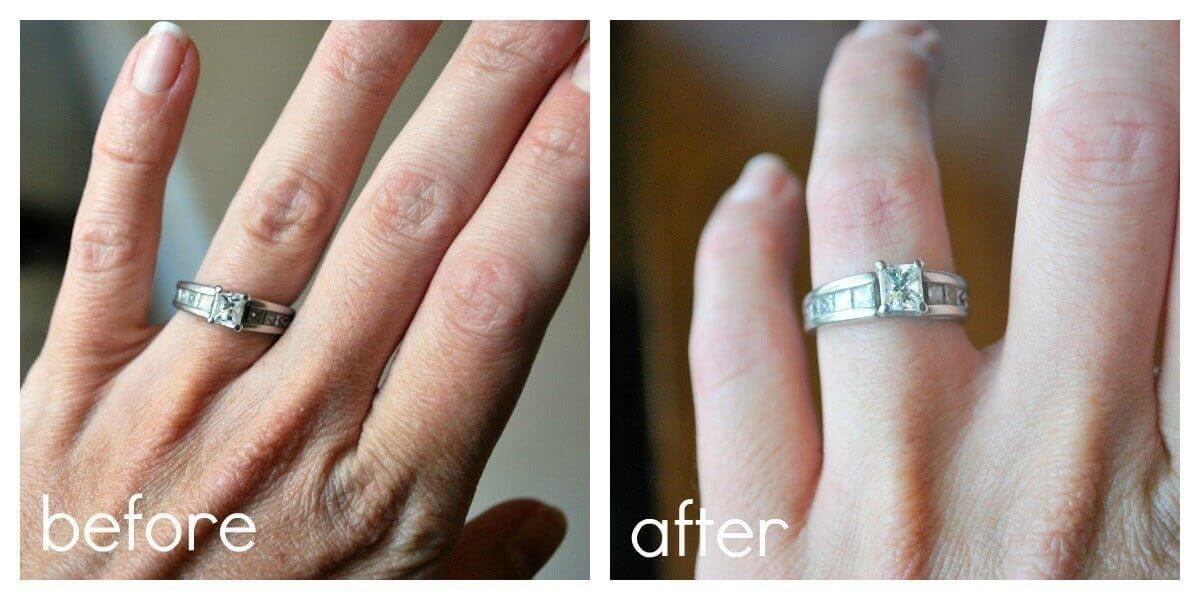 Source
Also Read: Interiors that keep you healthy
15. How to clean the insides of odd-shaped bottles
Pour some raw rice inside the bottles. Add a little water and a little soap. Put the cap on and shake it hard. Do it for a couple of times and rinse it with fresh water. Keep it aside till they become dry and enjoy the sparkle.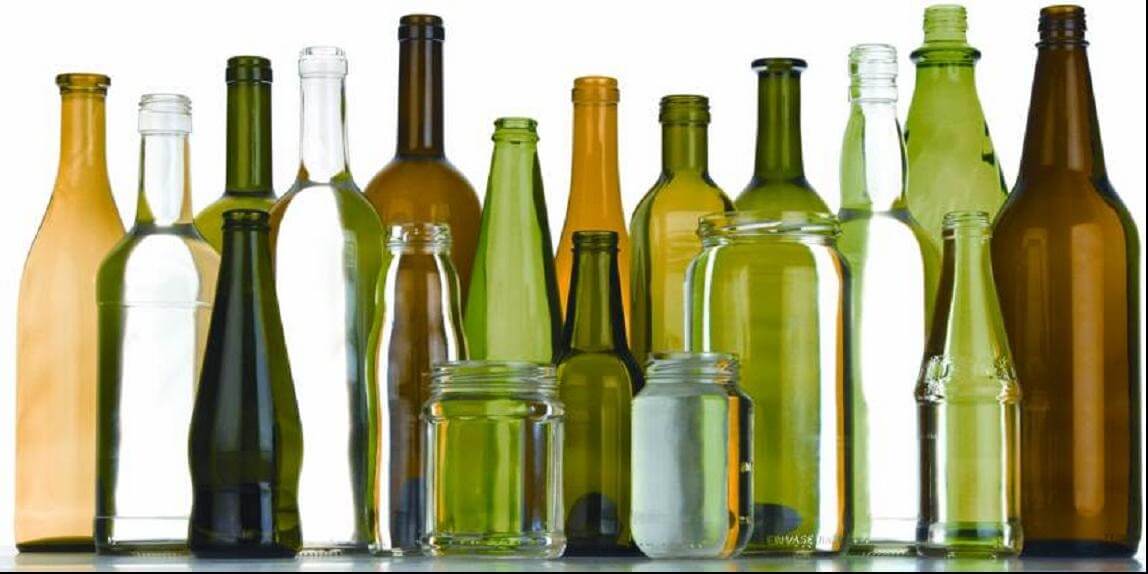 Source
16. Remove glitter easily
Use playdough just like the image below. Simple!
Source
17. Clean your wooden chopping board easily
Pour some coarse salt on your chopping board and rub a half sliced lemon across it. Now wash off the salt with tap water. Ta-da!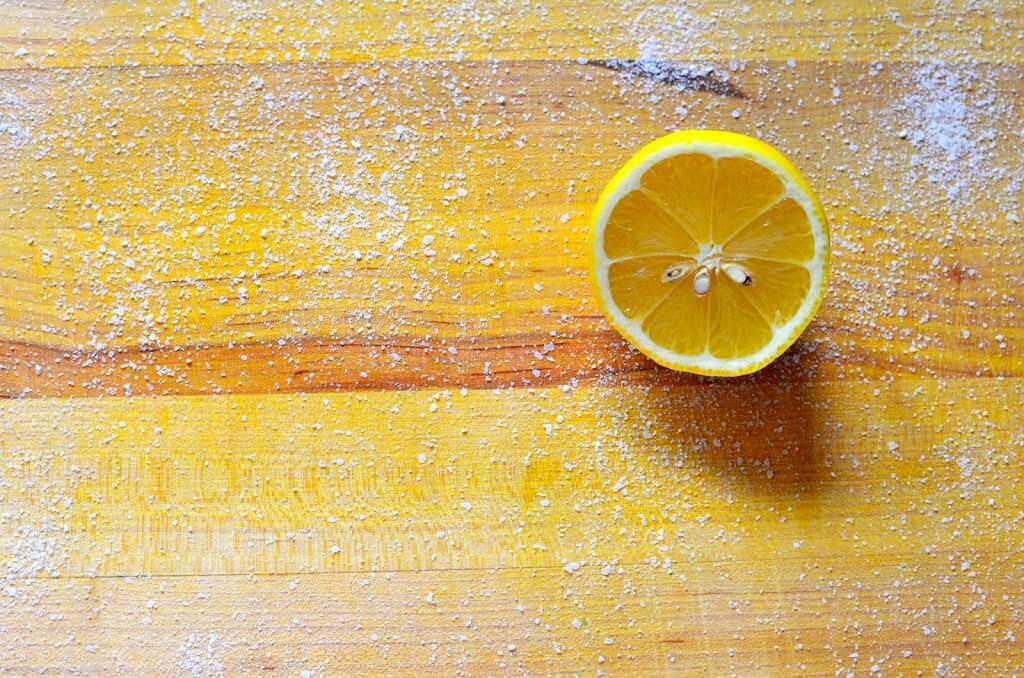 Source
18. Make your kitchen sink spotless
Soak a piece of cloth in vinegar and cover the gunky areas of your sink with it. Let it sit for a few hours. Now use some detergent and a scotchbrite and rub it clean.
19. How to clean stainless steel appliances
Take a washcloth and some baby oil and wipe the surface of the stainless steel in long, continuous strokes. After that use a dry cloth to wipe off the excess oil. Otherwise, dust and lint will get stuck there in the long run. – Check out the Video here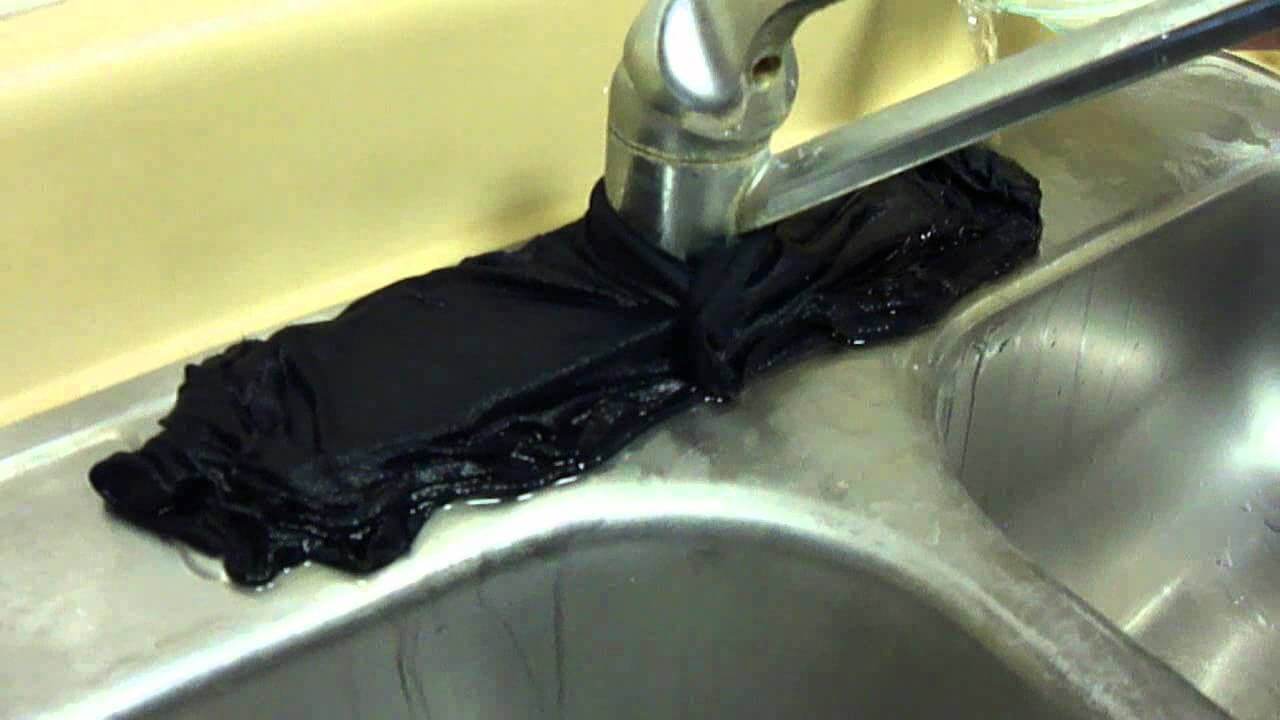 Source
20. Keep TV/Computer screens impeccable
Wipe the screen with coffee filter paper and the screen will become shiny again.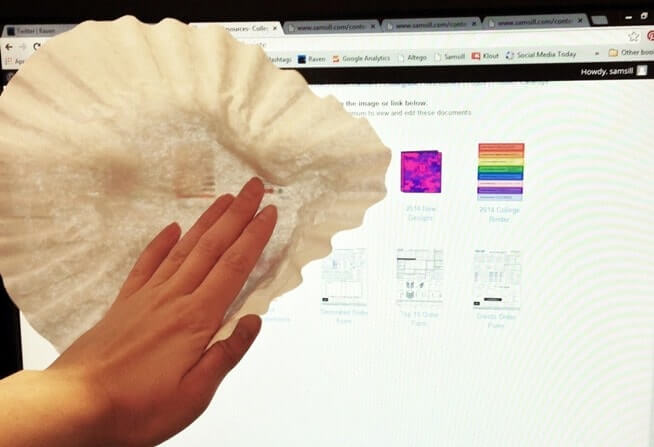 Source
21. Make bathroom tiles shiny
Make a mixture of baking soda and bleach in a proportion of 3:1. Now use a scrubbing brush to clean the grime off your bathroom tiles.
22. Keep your silverware clean and perfect
Only instead of detergent, use baking soda + water while cleaning them.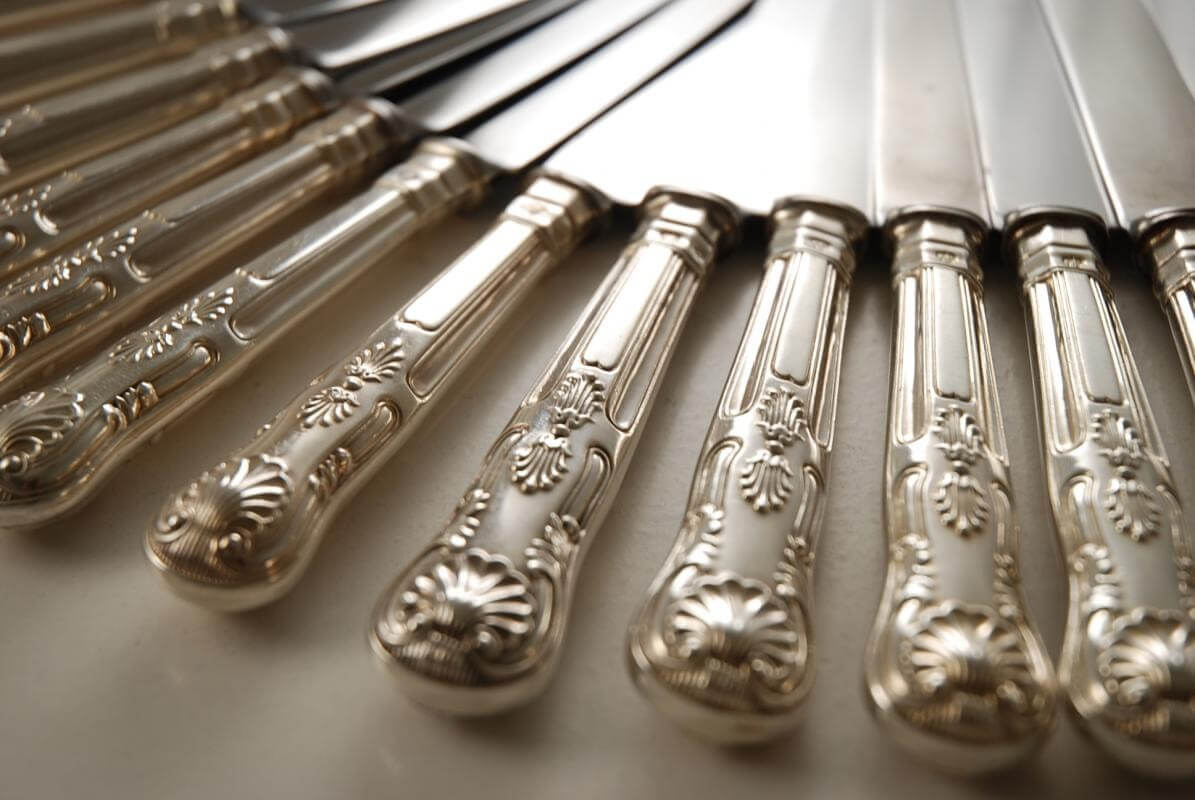 Source
23. Remove crayon marks from wall
Use hair dryer to melt crayon off your walls and use soap solution to clean them off.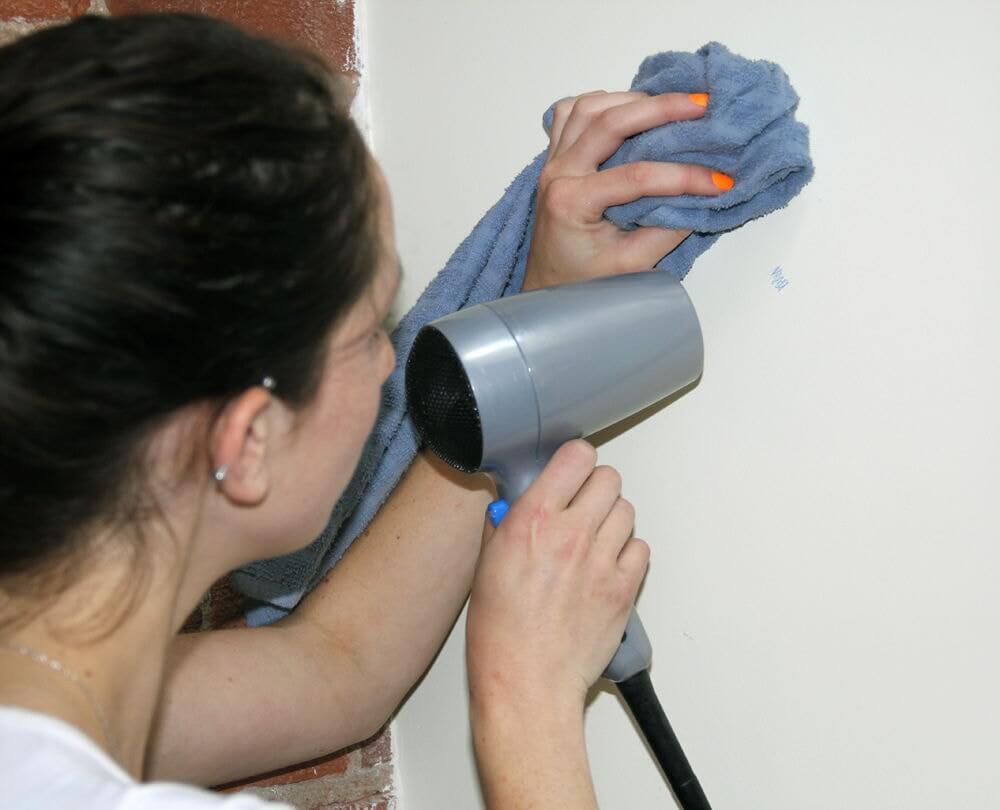 Source
24. Remove hard water stains from the toilet
Keep vinegar-soaked paper towels on the marks and pour vinegar in the toilet bowl and let it be there for a few hours. Scrub and flush for a pristine white toilet bowl.
25. Clean your blender in 30 seconds
Pour hot water and dishwasher soap in a blender. Switch on the blender for 30 seconds. Wash and dry. You are done.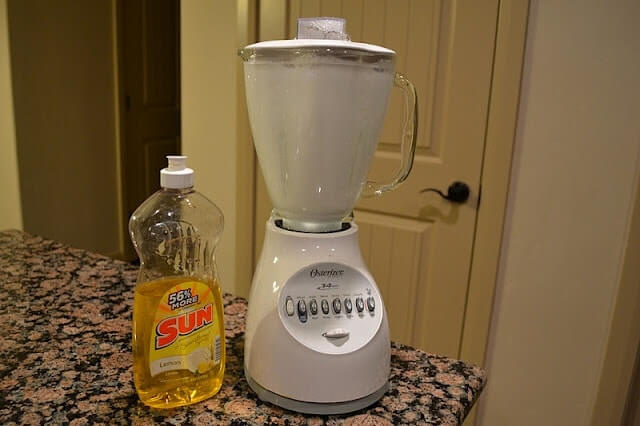 Source
Maintaining a clean home is not as hard as you think. Without investing a lot on ready-made cleaning agents or hiring paid help, you can magically clean all household articles with some easily available products. Try these out and let us know whether these tips did the trick for you.