Kitchen is surely the hub of the home and therefore choosing the correct lighting can be crucial in making it a place you want to spend time in. There are a lot of factors which we need to consider while designing that perfect kitchen space- whether you are choosing the colors according to vastu or the material finishes. Kitchen trends of 2023 are really going to hit the plans hard with so many different ideas on board.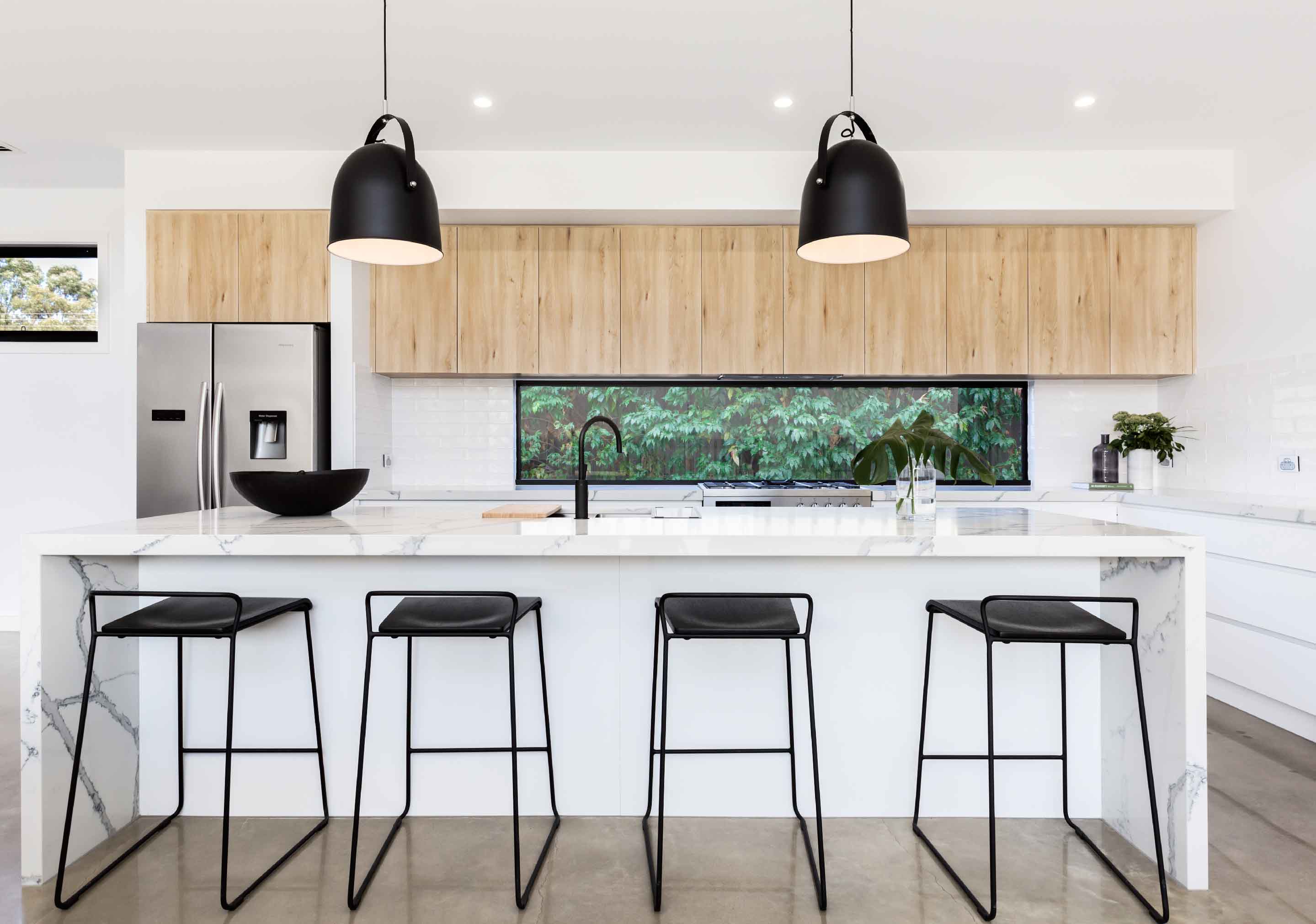 Even though it might be an afterthought, lighting needs to be a major consideration while planning the kitchen design ideas and should be taken into account initially. There are several lighting options available, including opulent floor lamps, beautiful wall sconces, and dramatic pendant lighting. Lighting can have a transformative impact on a kitchen and when considering how to plan a kitchen, the modular kitchen lighting ideas can affect the feel and climate of the space and underscore certain highlights. There are many ways to light a kitchen and it ultimately depends on the size and layout of the space, as well as your personal style and preferences.
10 kitchen lighting ideas you need to know
Here are some modern kitchen lighting ideas:
One of the best ways to light a kitchen is by using a combination of ambient, task, and accent lighting. Ambient lighting provides a general wash of light throughout the room and can be achieved through the use of ceiling lights, wall sconces, or even natural light. Task lighting is focused lighting that is used for specific tasks, such as cooking or prep work, and can be provided by pendant lights over an island or under-cabinet lighting. Accent lighting is used to highlight specific features or areas of the room and can be achieved through the use of track lighting, recessed lighting, or even LED strip lights. Layering can be the game changer in case you are looking for small kitchen lighting ideas.
Utilizing natural light is a great way to save energy and create a bright and open atmosphere in the kitchen. If your kitchen has windows, consider installing sheer or semi-opaque window treatments to allow for diffused natural light to enter the space. Skylights are also a great option for bringing natural light into the kitchen. Apart from modular kitchen lighting ideas, natural light plays an important role in kitchens.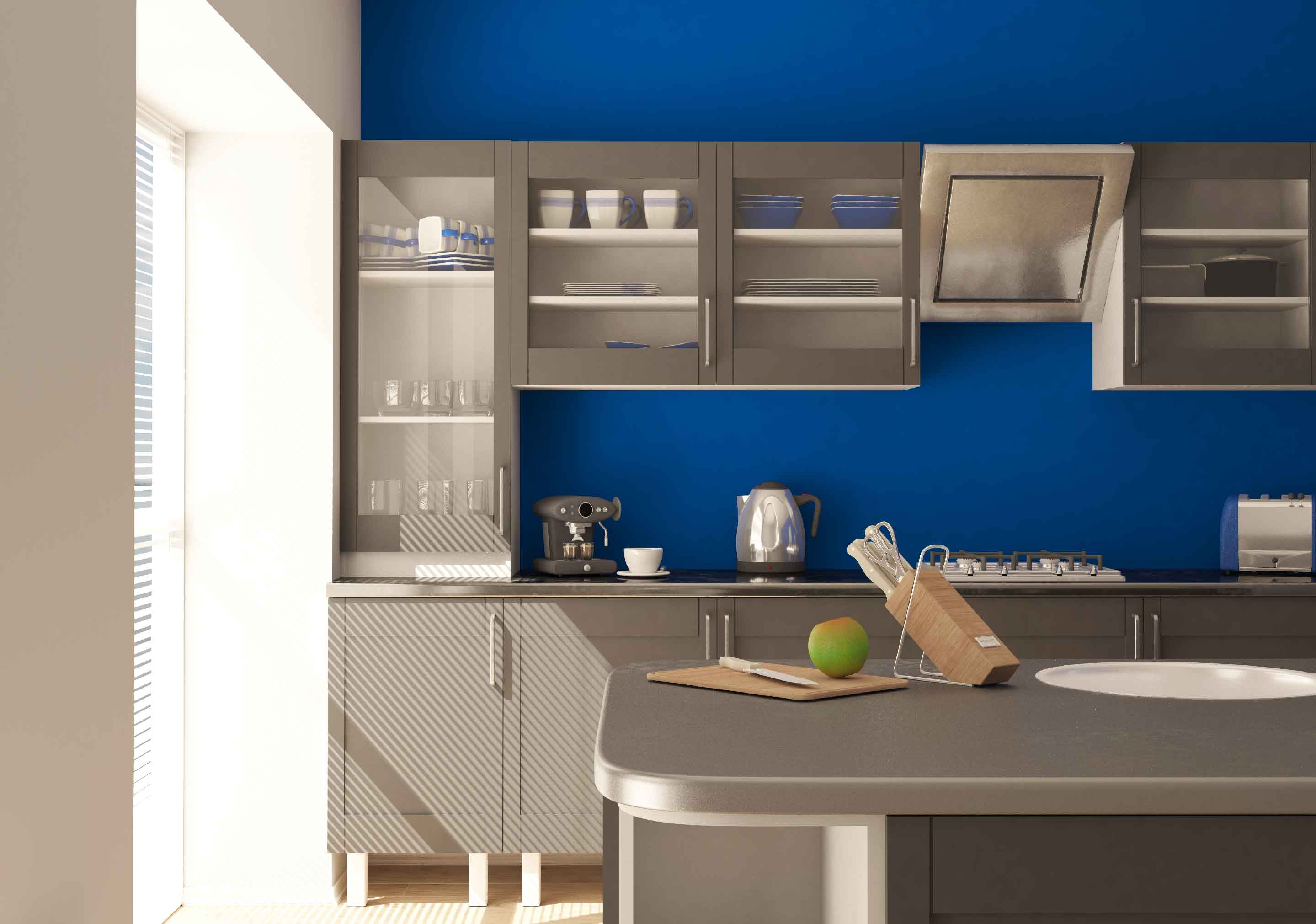 Pendant lights are a popular choice for kitchen lighting ideas as they provide task lighting and can also serve as a decorative element. Hang pendant lights at different heights to add visual interest and consider using pendants of different sizes and shapes to create a cohesive look.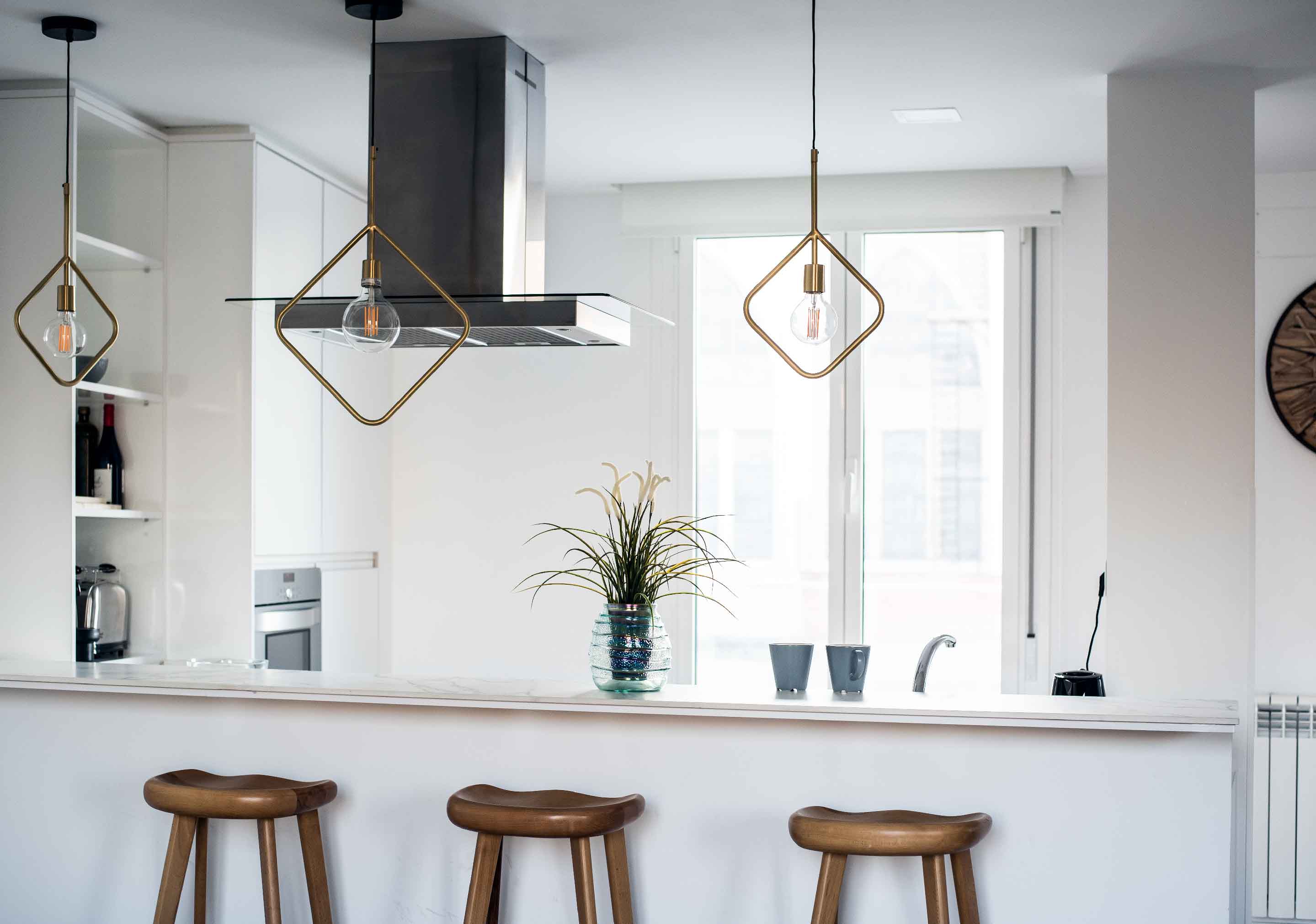 Under-cabinet lighting is a great way to provide task lighting for specific areas of the kitchen, such as the countertop or sink. There are several options for under-cabinet lighting, including strip lights, puck lights, and tape lights. These kitchen lighting design ideas are a functional approach to increase productivity.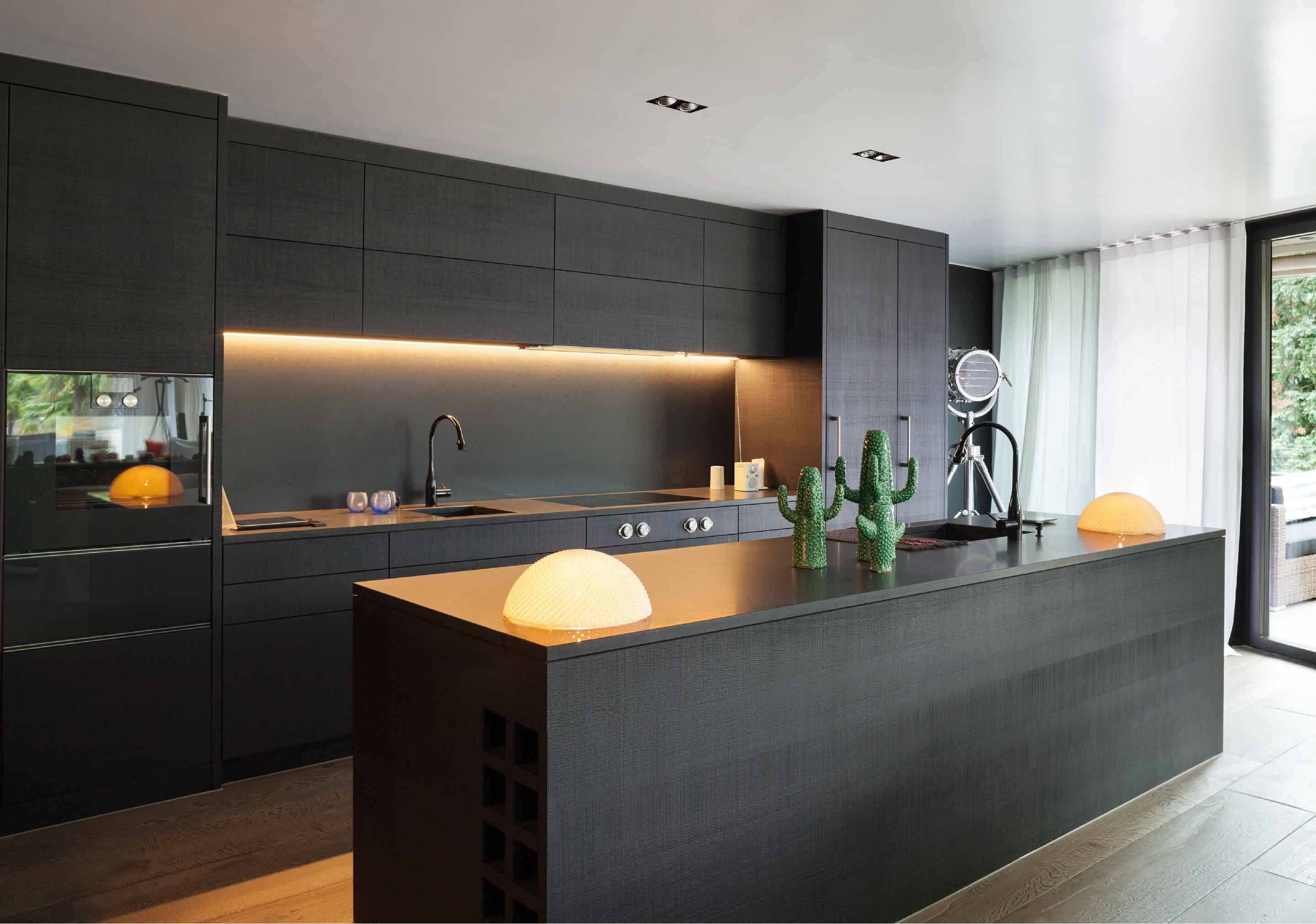 Ceiling kitchen lighting ideas are just incomplete without chandeliers. A chandelier can add a touch of glamor and elegance to a kitchen. Consider hanging a chandelier over the dining table or in the center of the room to serve as a statement piece.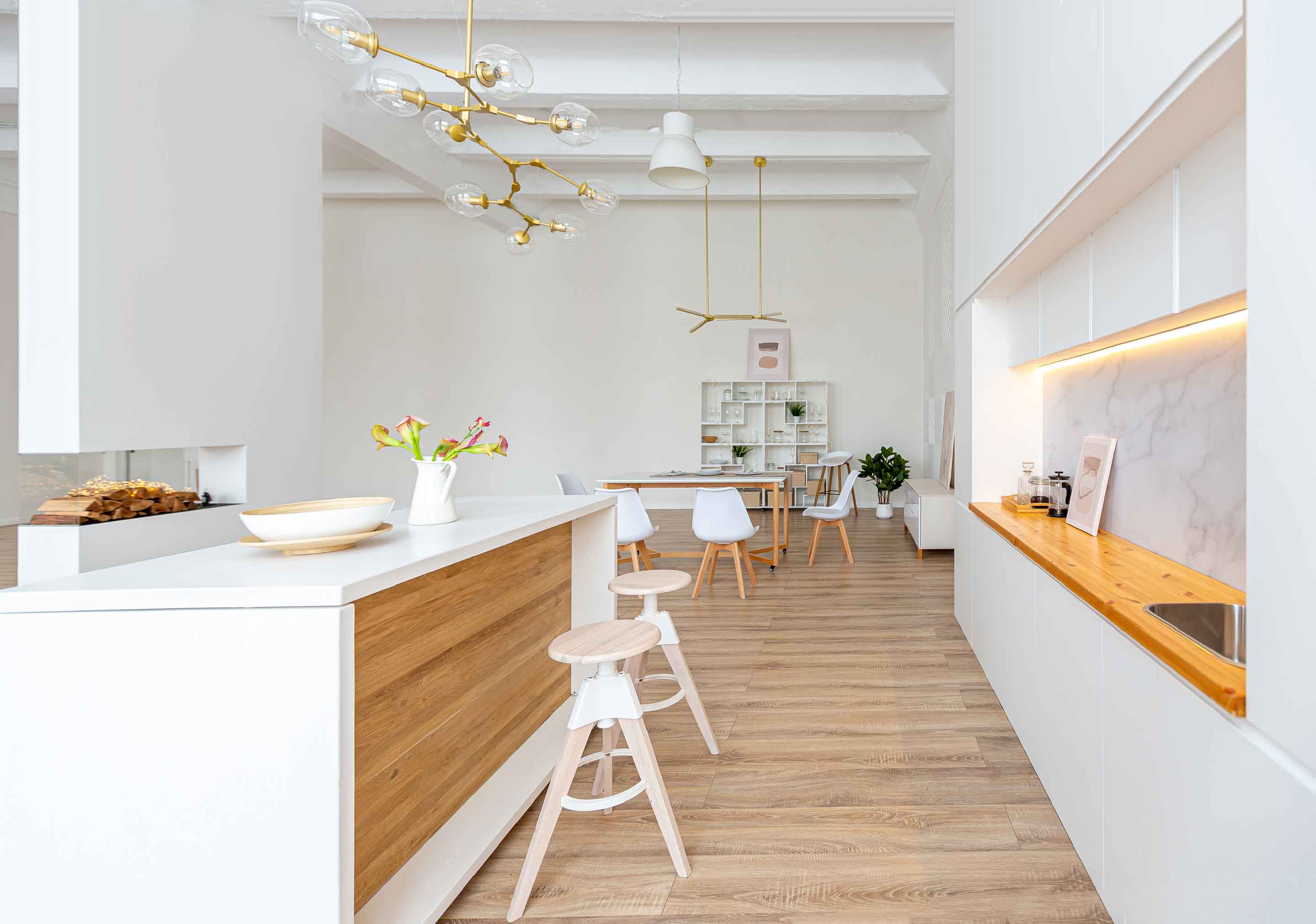 Recessed lighting, also known as can lights, is a popular choice for kitchen lighting ideas as it provides a clean and modern look. Recessed lights can be used to provide ambient lighting or to highlight specific areas of the kitchen.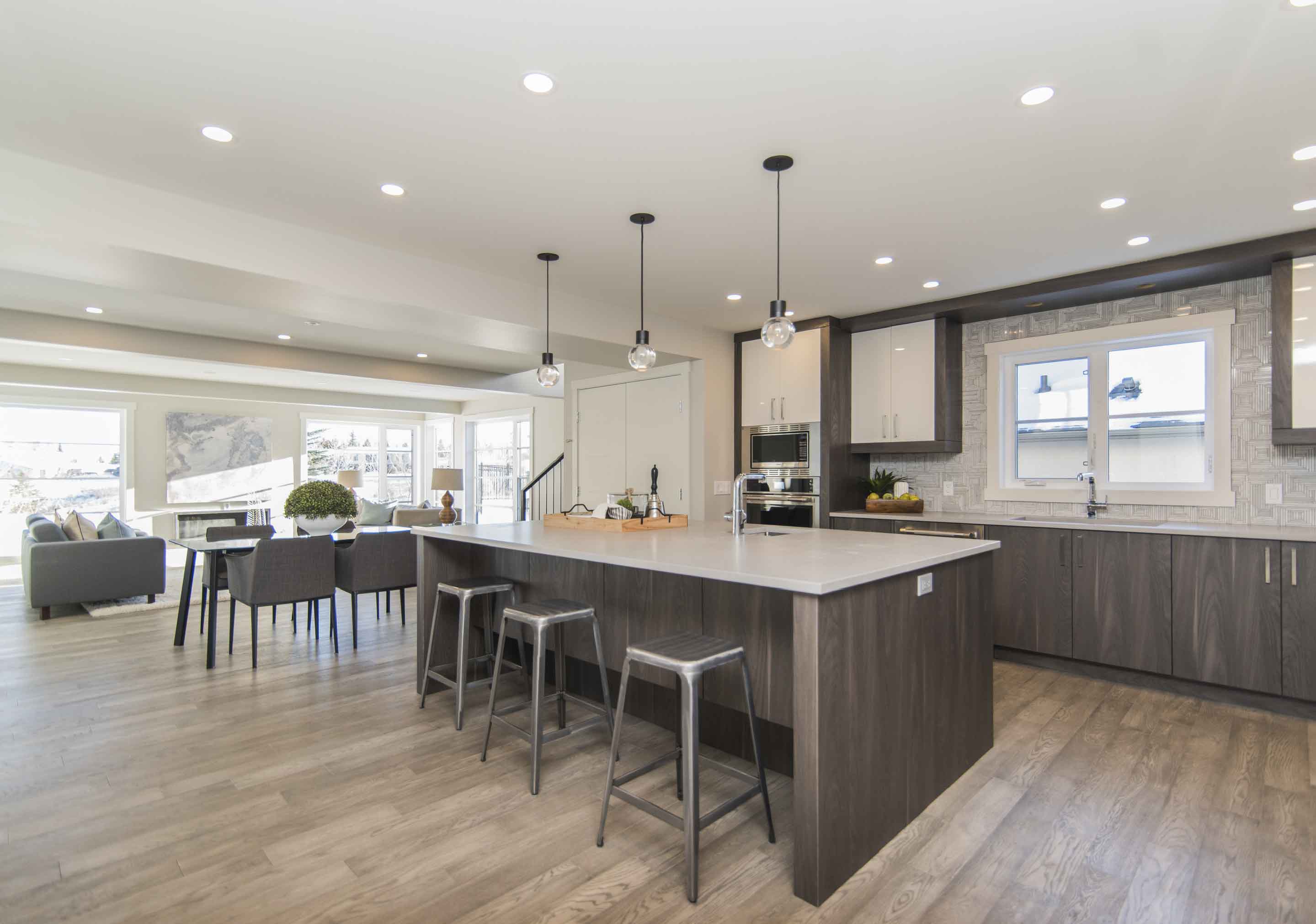 Wall sconces are a great option for providing task lighting and can also be used as a decorative element when looking out for modern kitchen lighting ideas. Consider installing wall sconces on either side of the sink or stove to provide task lighting for those areas.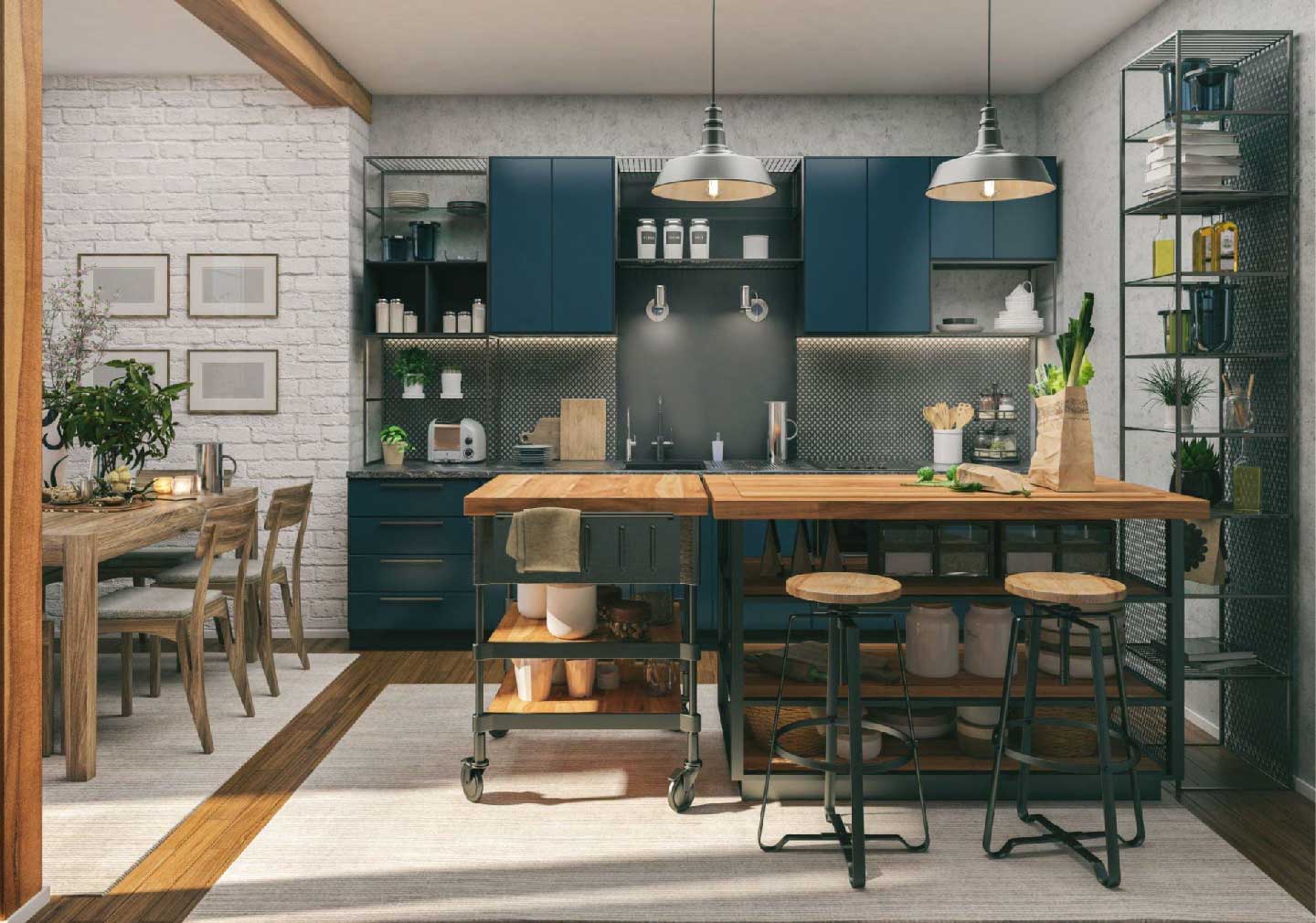 LED strip lights are a versatile lighting option that can be used to provide ambient, task, or accent lighting. They can be easily installed under cabinets, inside drawers and cabinets, or along the underside of shelves to provide task lighting.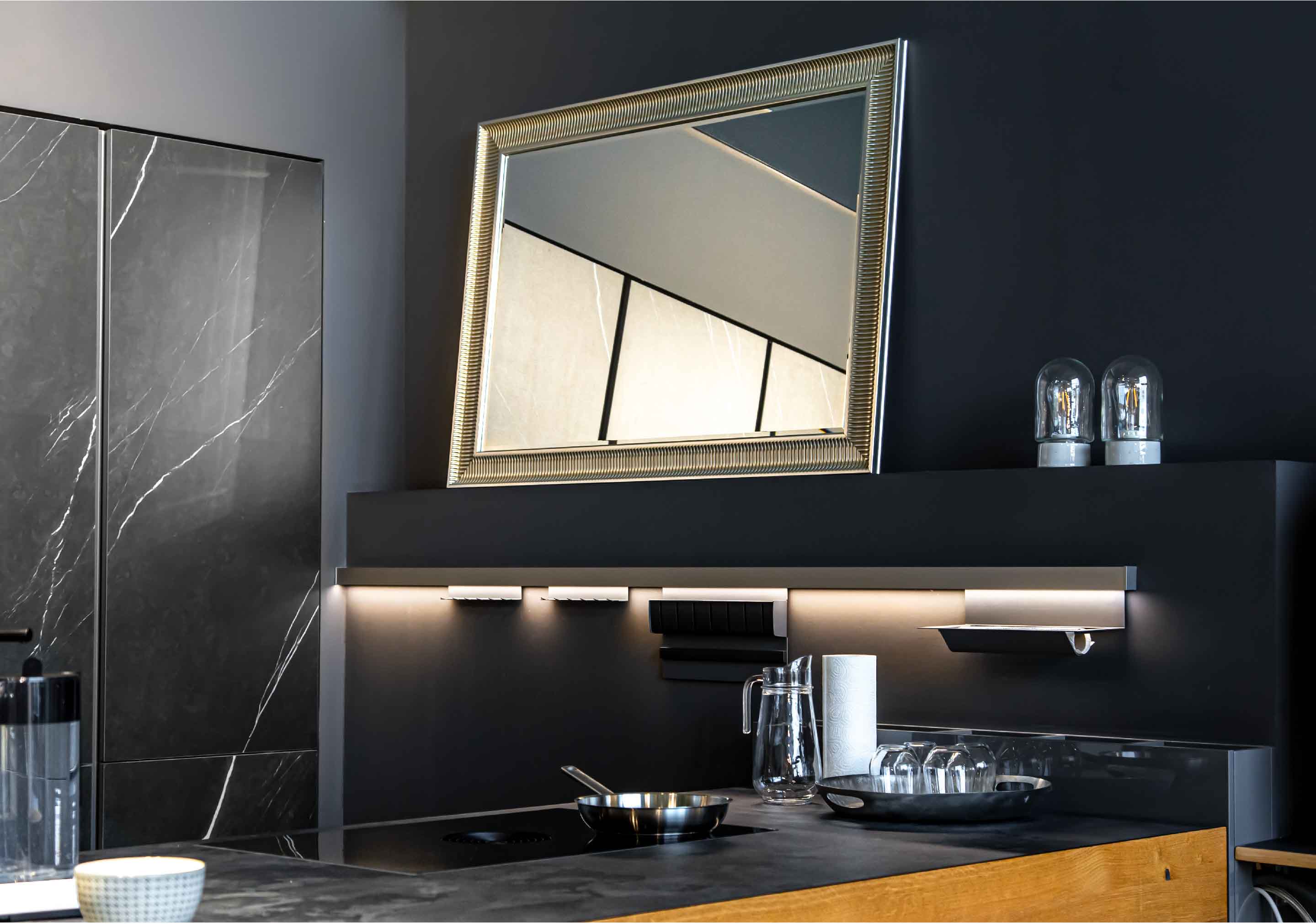 Ceiling lights are a classic choice for kitchen lighting and can provide ambient lighting for the entire room. There are several options for ceiling lights, including flush mount lights, semi-flush mount lights, and chandeliers. Kitchen lighting design ideas include some beautiful ceiling light options whose designs are worth exploring.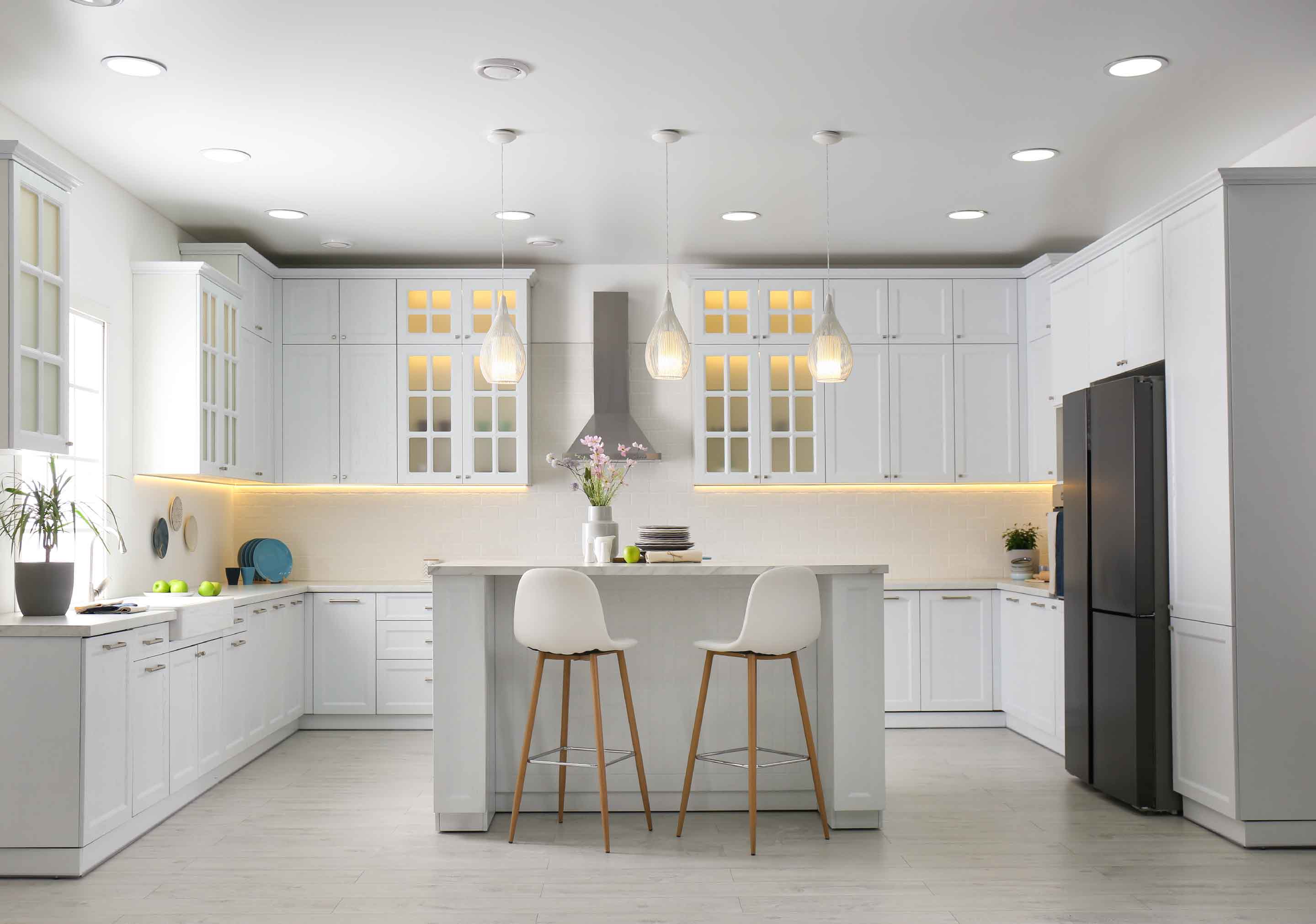 Track lighting is a flexible lighting option that allows you to easily move and adjust the direction of the lights. It's a great option for highlighting specific areas of the kitchen or for providing task lighting.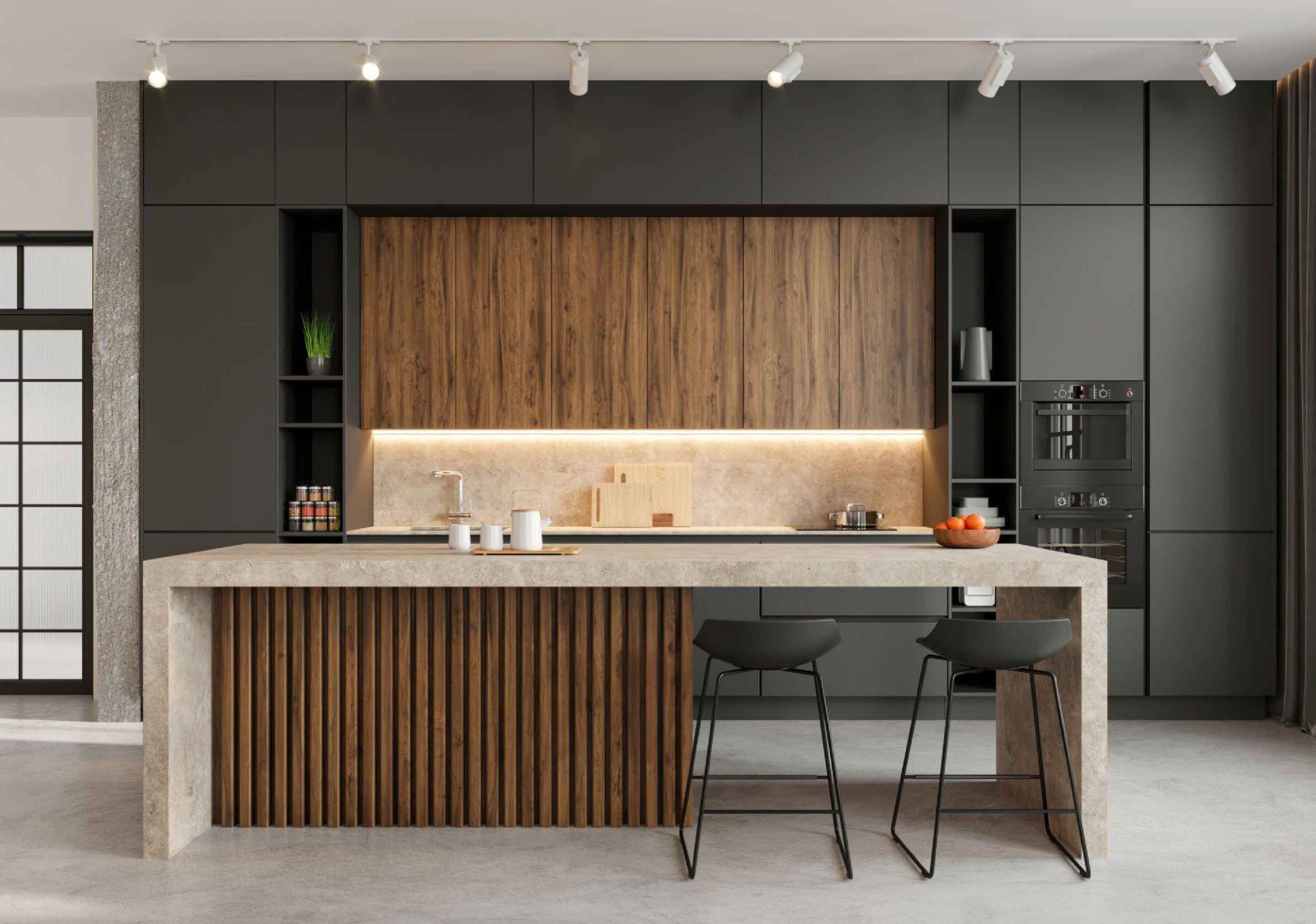 No matter what kitchen lighting ideas you choose, be sure to consider the overall design and style of the kitchen and choose fixtures that complement the space. Ever thought of having a kitchen space that exudes style and functionality together? Here's the way out! Bonito Designs gives you the best possible solutions for your space which reflects your personality. Get connected with us and elevate your living style today.