Area that is most likely to be cluttered and unorganized. With all the appliances, utensils, bottles, stains from oil or spices, and other requirements, keeping the area tidy and free of clutter becomes challenging. But, a disorganized kitchen can have an impact on both your mood and the aesthetic of your entire home. Here are several kitchen tips to help you keep your kitchen tidy and maintained at all times without going over budget.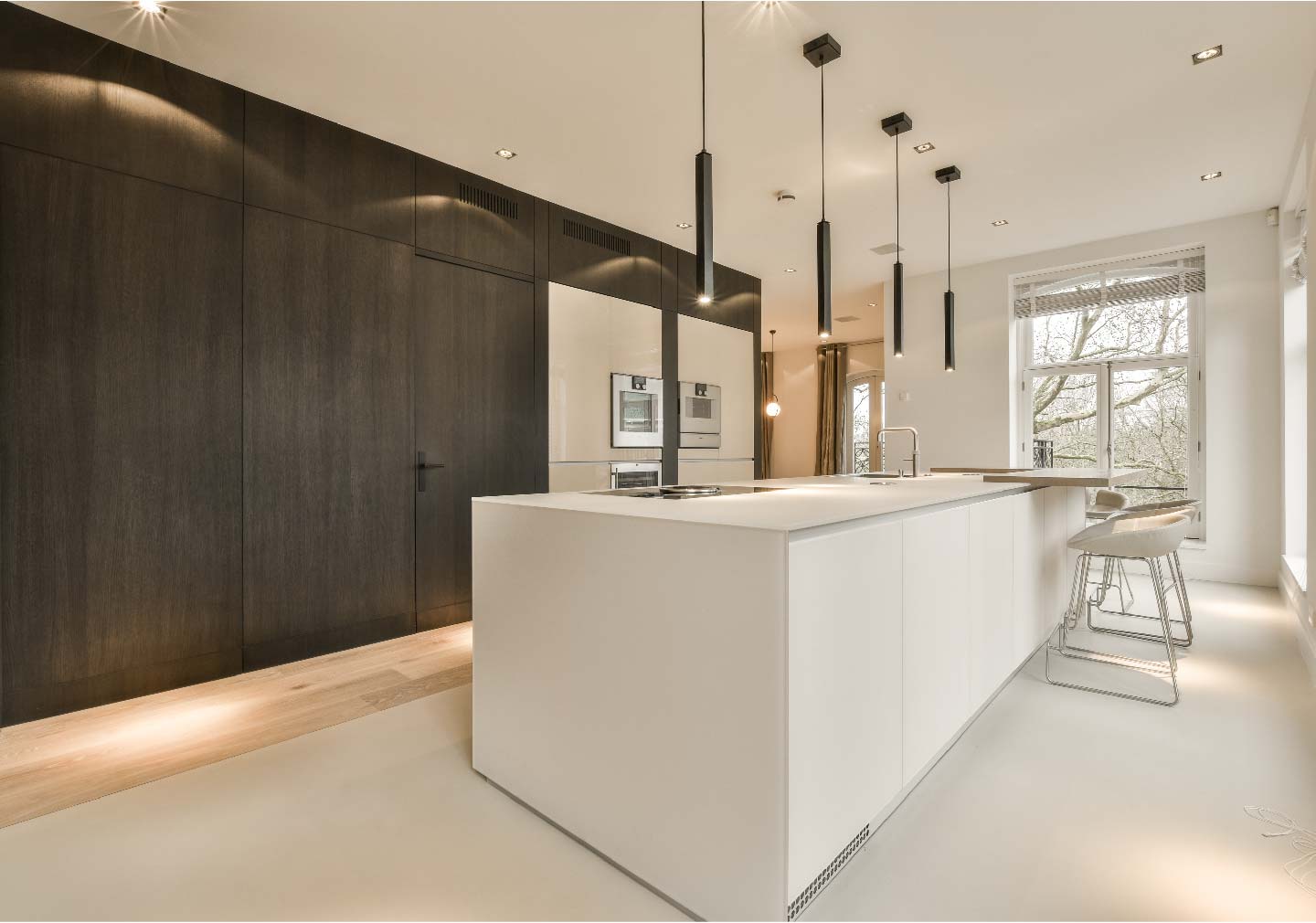 We all spend a lot of time in our kitchens from sunup to sundown, whether we like it or not. Each of our kitchens, regardless of size, needs a tremendous amount of storage.
Analyze it. Previously we have discussed the kitchen design tips, but this blog is all about the easy to go hacks! The kitchen is where we keep all of our pantry basics, chilled food, kitchenware, plates, serving ware, pots and pans, cutlery, chopping boards, cleaning supplies, and so on.
A small kitchen is often looked upon as being inconvenient and as a liability. Well, it needn't be because, with a few tips and tricks, you can turn it around. There are many design hacks that can give your kitchen an amazing revamp lending it a distinct personality and making it more functional and appealing.
10 genius hacks for your kitchen interior design
Creating a kitchen that is practical, fashionable, and ideal for your requirements can be a challenging challenge, but with a few clever tricks, you can make it happen. Here are some tips for kitchen design you should be aware of:
Making a functional plan is the first stage in designing a kitchen. To make cooking and cleaning easier, think about how you use your kitchen, what items you require, and how you might organize your area. A successful kitchen layout should offer enough storage, surface space, and appliance access.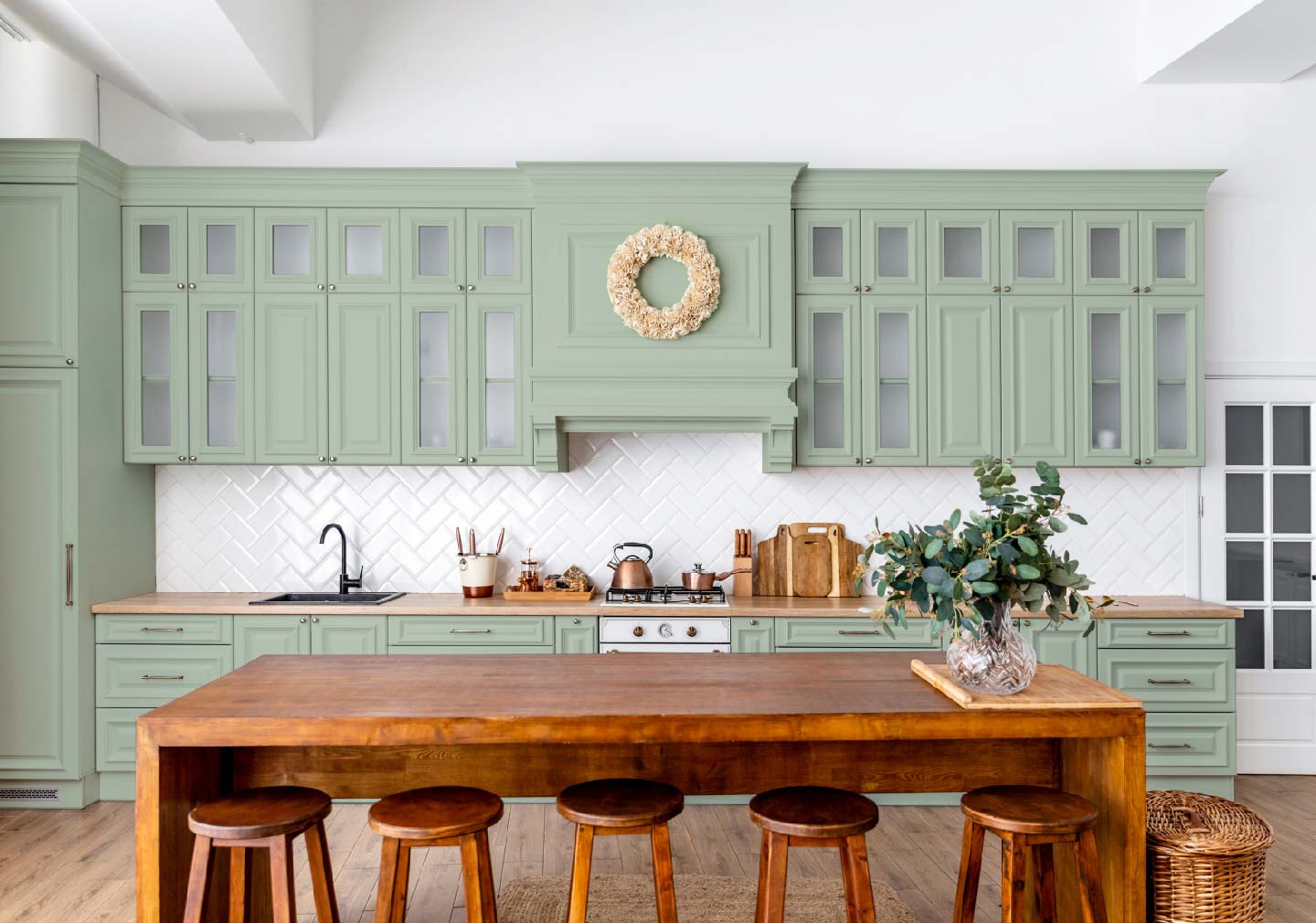 It's critical to make the most of the storage space in a kitchen including the kitchen corners. Use every square inch of available space by installing cupboards, shelves, and drawers to maintain organization. To store items like baking sheets or pot lids, install hooks or racks on the backs of cabinet doors.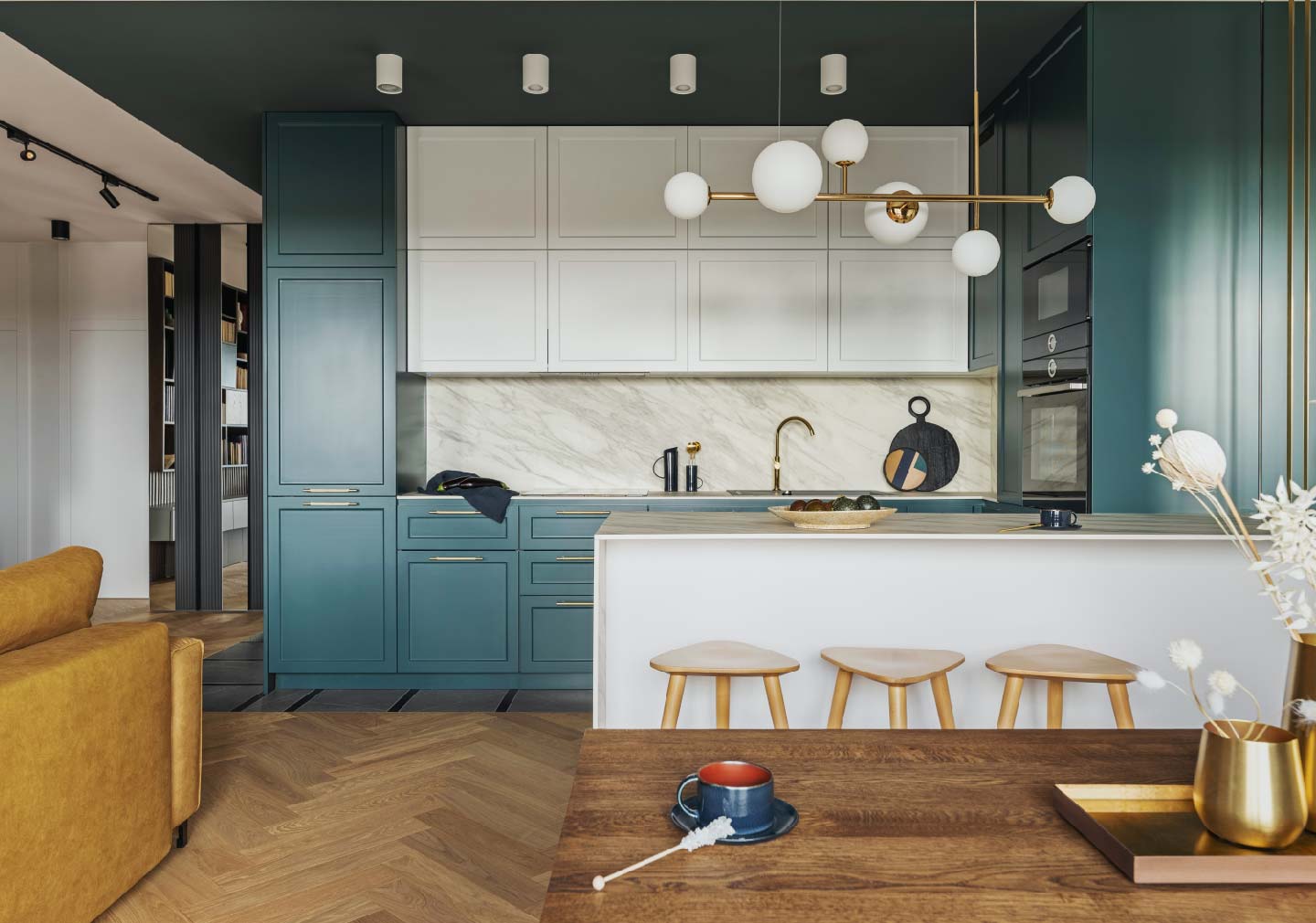 Add floating shelves to increase storage space
Very rarely the space between the cabinet and ceiling is utilized. Adding floating shelves to the ceiling or over counters to store food and utensils and offer a quirky décor element is an interesting alternative to cramming lower cabinets in small kitchen interior design.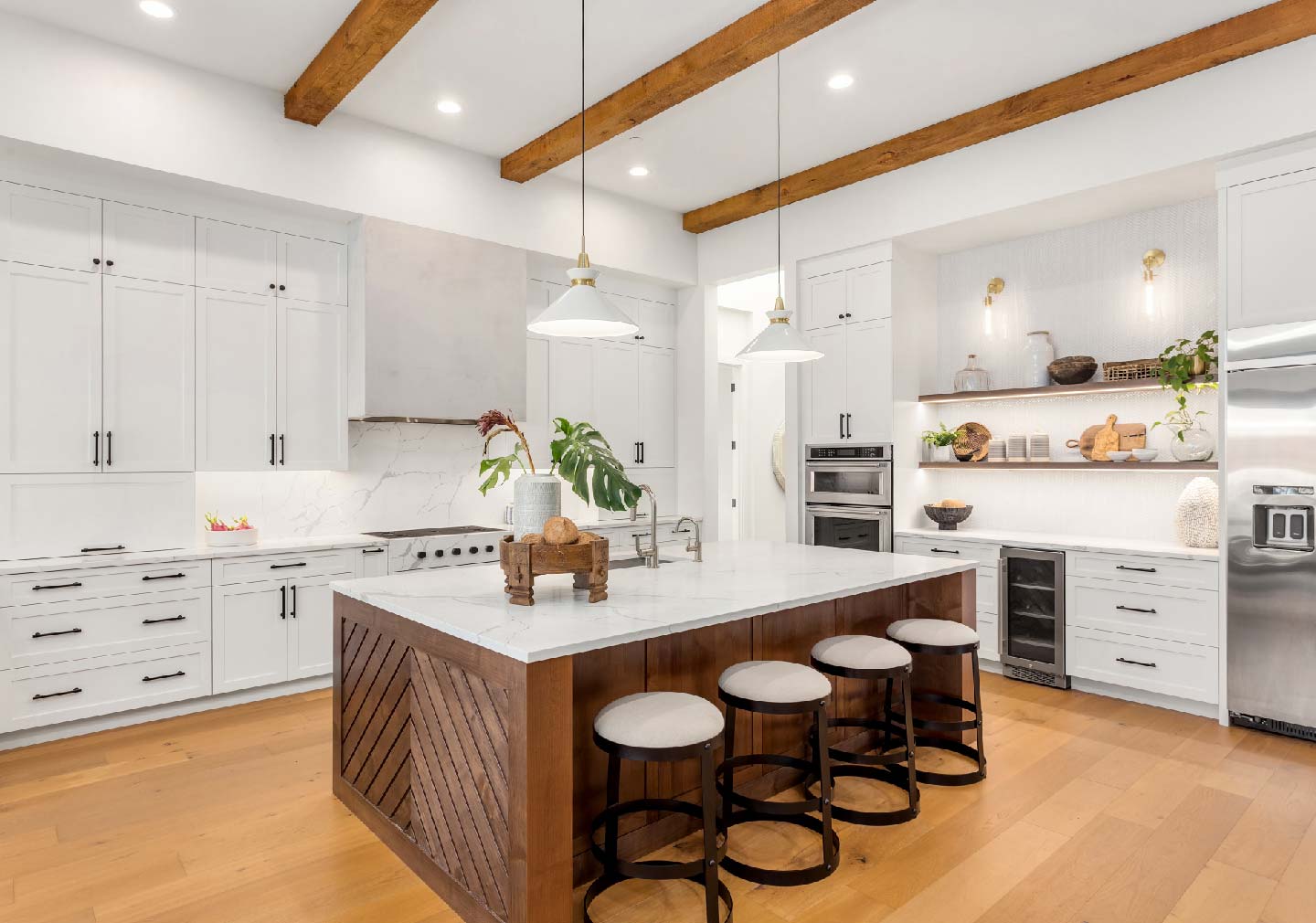 Go for budget friendly materials
Who doesn't appreciate classic, opulent materials like marble or oak, yet doing so could drain your spending account. Has someone ever mentioned to you some less expensive alternatives for finishes and materials, such as laminates with a wood finish and quartz, tiles, etc.? Believe us when we say that they provide a comparable look and feel at a lower cost and are also simple to maintain.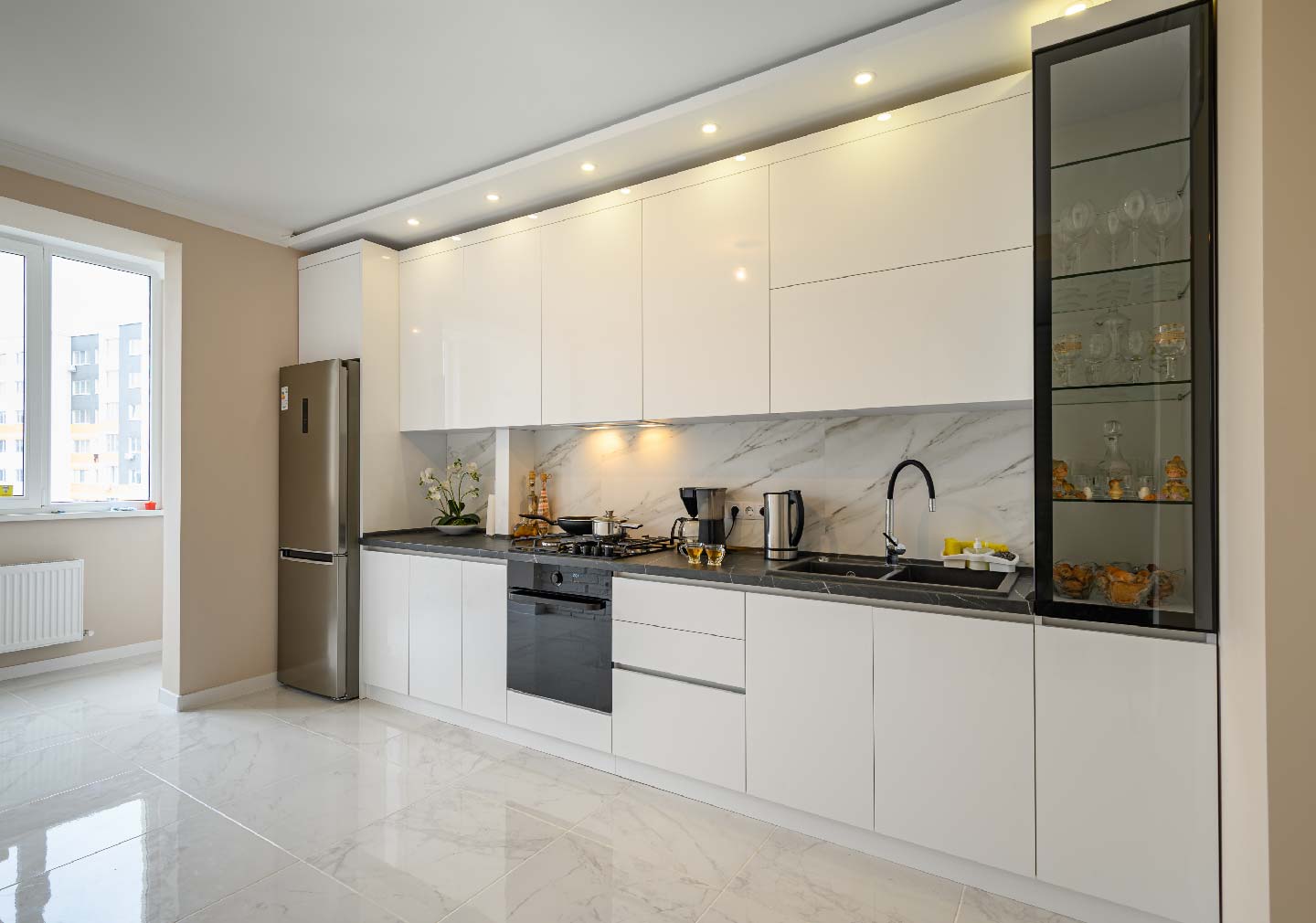 Also, the market today offers a wide variety of additional designs, patterns, and colors. These are excellent alternatives to freshen and update the interior decor of your modular kitchen interior design!
In a kitchen interior design, enough illumination is crucial. During cooking, it might assist you see what you're doing and create a welcoming environment. Think of adding ambient lighting to create ambiance as well as job lighting over the cooker and under cabinets.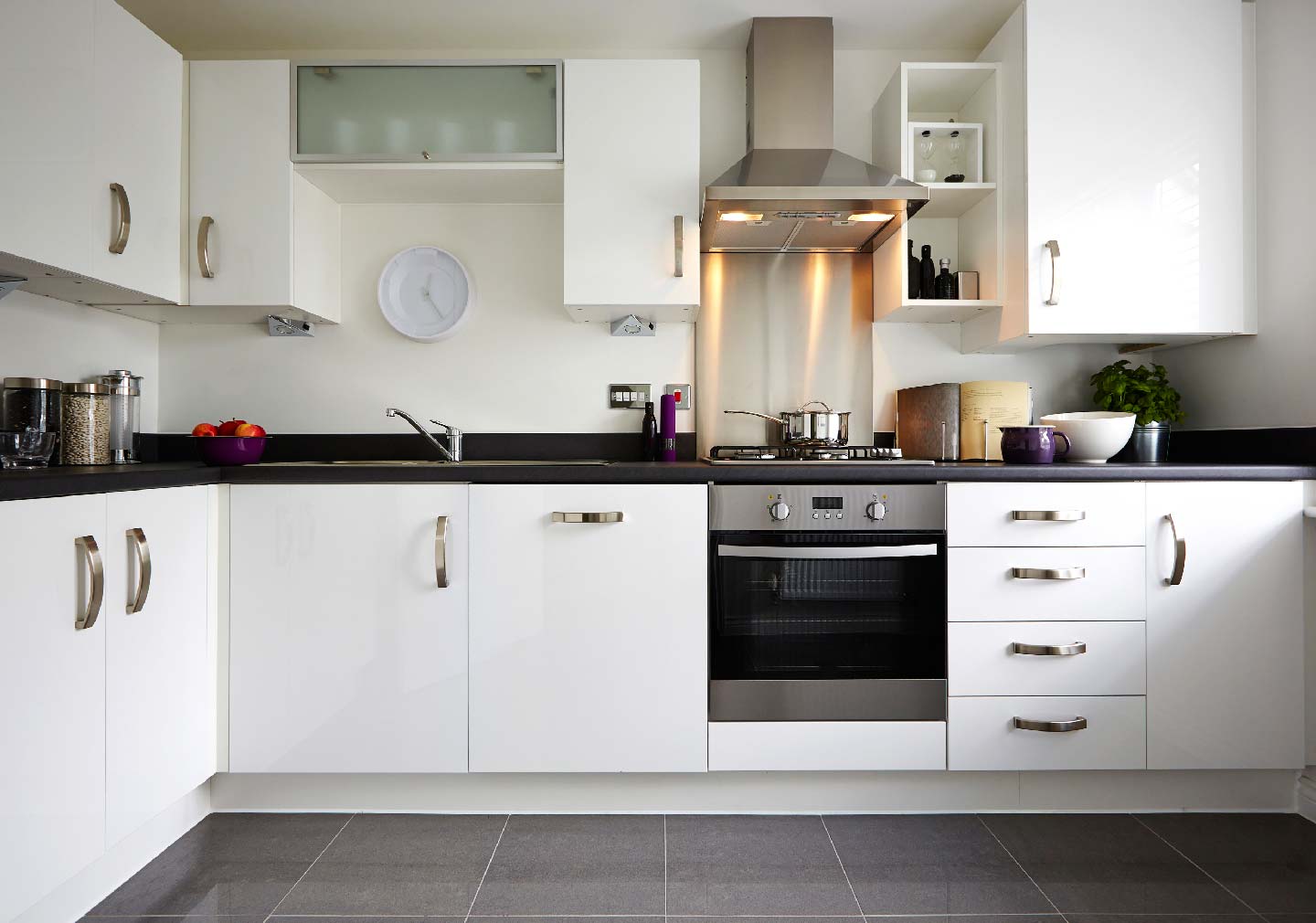 A focal point may be a fantastic way to give a modular kitchen interior design a personality. Think about a focal point like a striking backsplash, a vibrant range hood, or an eye-catching light fixture.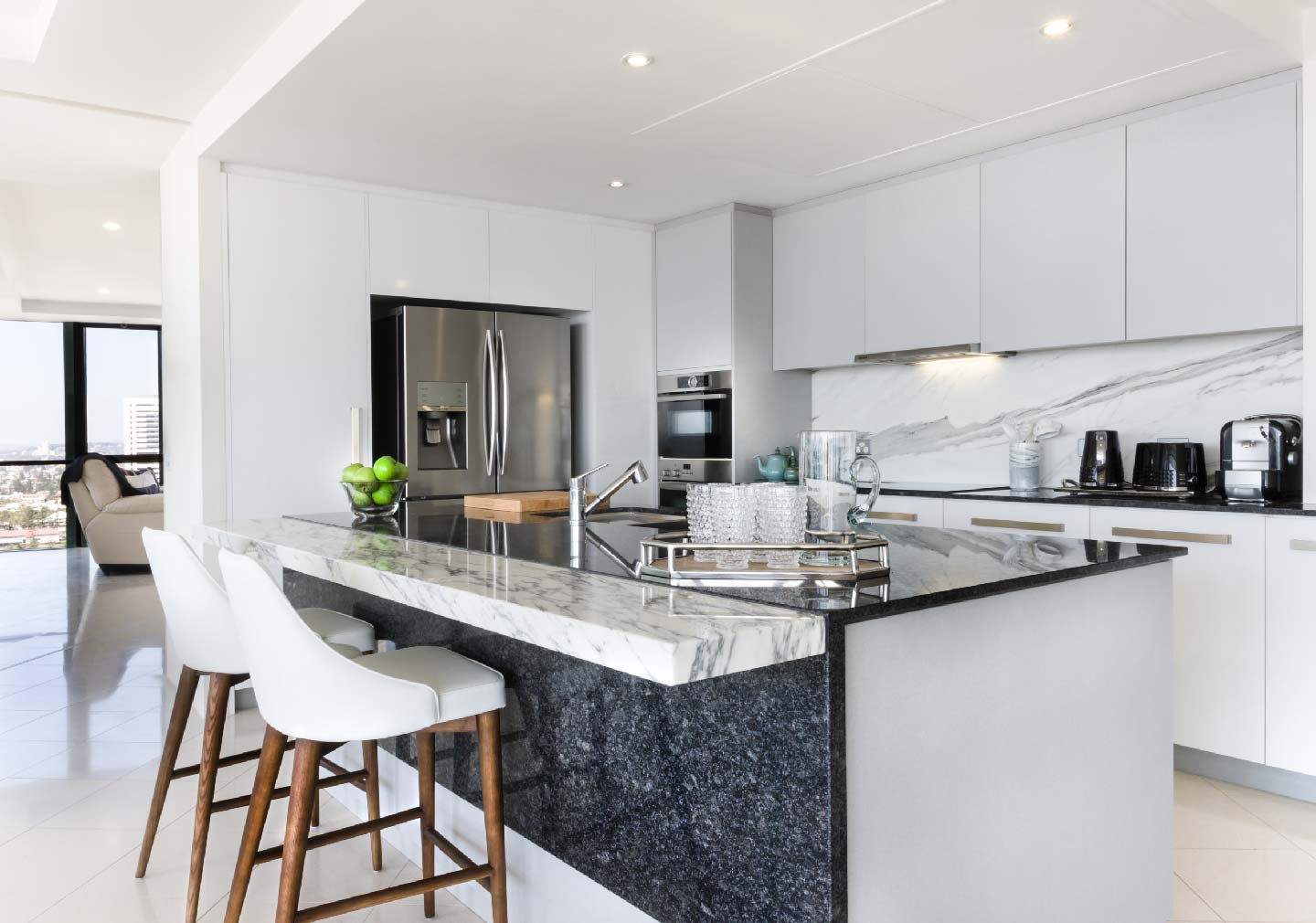 Add drawers below the cabinet
Cabinet ends frequently rise several feet above the ground. You're losing out on a lot of room that could be put to good use. Go for custom-sized cabinets with drawers underneath to maximize your storage space.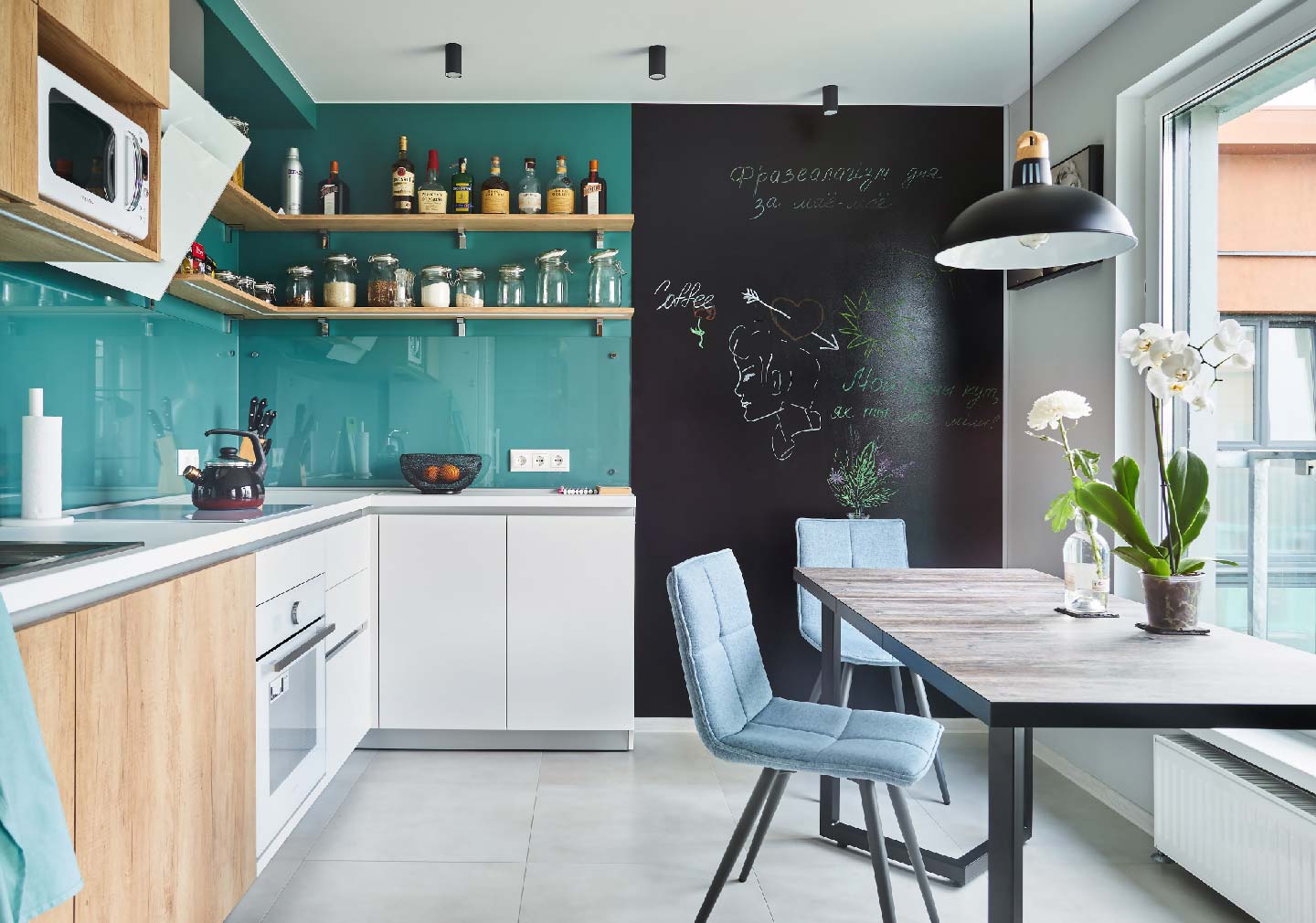 Your kitchen interior design will have a lot more storage thanks to these additional drawers without taking up any more room. It is but one illustration of the kind of benefit you might obtain from installing custom cabinetry in your kitchen. You may make the most of the space you have by working with a skilled cabinet designer.
Get a kitchen island table
One of the proposals you'll read online the most frequently is to add a kitchen island to your house. There is a cause behind that, though. An otherwise boring modular kitchen interior design space is greatly improved by the practicality and aesthetics of kitchen islands.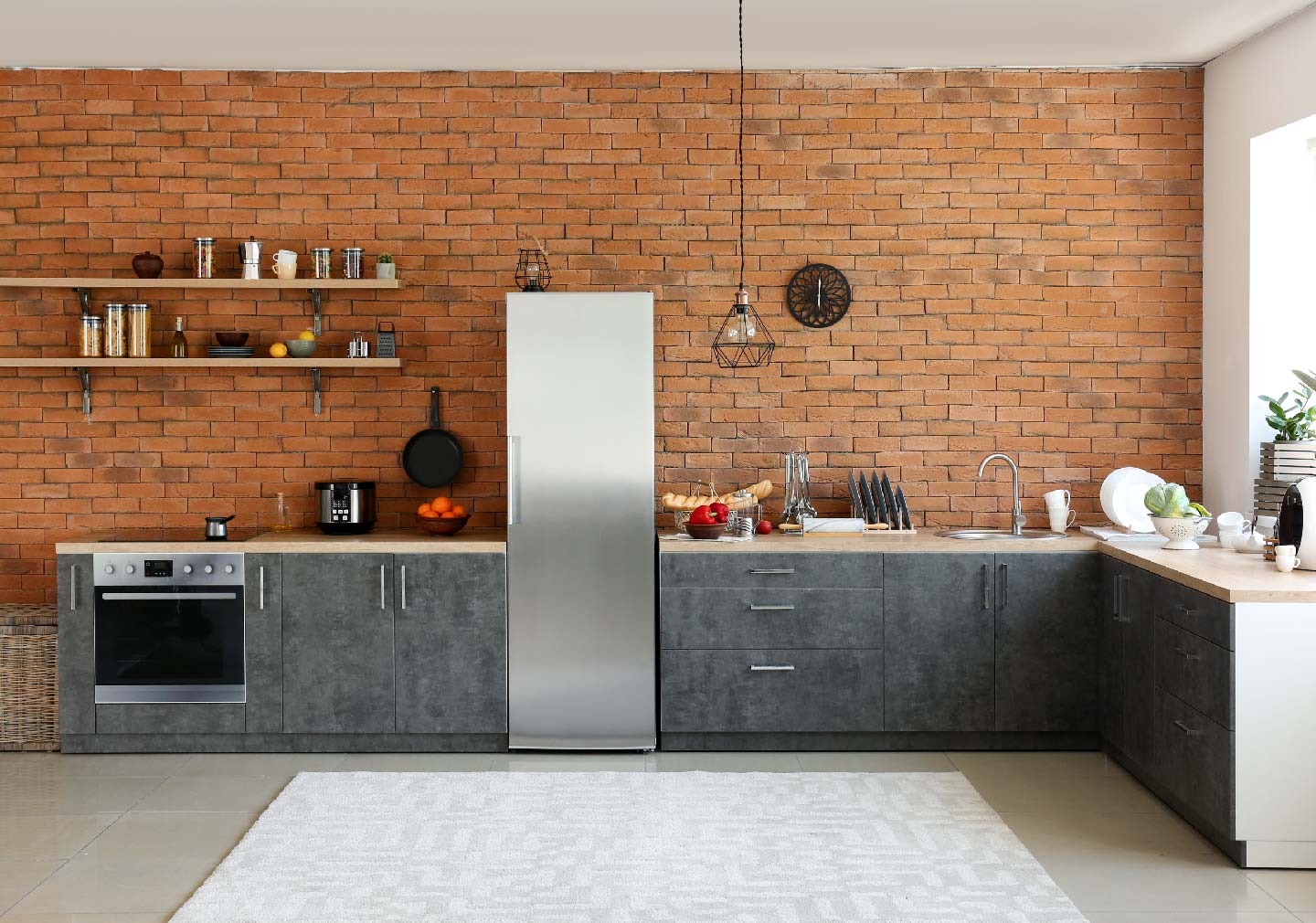 For instance, you'll have more counter space with a new kitchen island to prepare meals with friends and family members throughout the holidays. You might even add a kitchen island with extra storage, a second sink, or any other features you think your kitchen is lacking.
You may create any kind of space in your kitchen with a new island. This is the reason why this design hack is one of the most well-liked ones online.
Upgrade kitchen appliances
A new set of appliances in the latest modular kitchen design can not only improve the functionality of your kitchen but also give it a brand-new appearance. Although coloured or patterned appliances can provide a delightful burst of color to a neutral kitchen, stainless steel appliances are still very popular.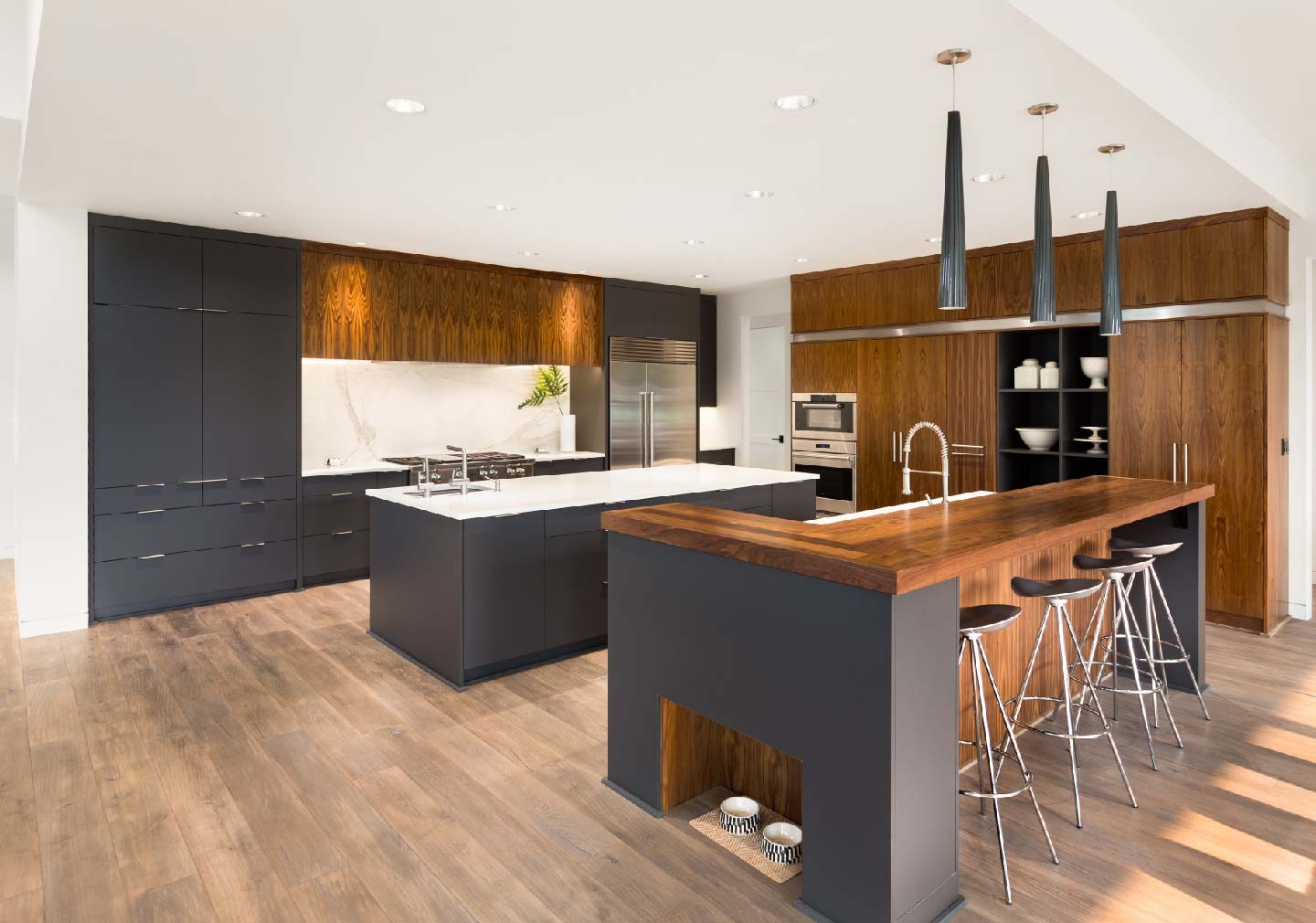 Your kitchen may be easier to use and maintain tidy if it is divided into zones. Provide spaces for baking and coffee-making, as well as zones for cooking, food preparation, and storage.
In conclusion, if you use the appropriate approach, designing a kitchen can be a rewarding and enjoyable project. You can design a space that is both functional and stylish by planning for functionality, making the most of every square inch of space, investing in good lighting, picking the right colors and textures, creating a focal point, dividing the kitchen interior design into zones, using open shelving, upgrading appliances, and paying attention to details.
Bonito Designs can help you to have personalized home interiors with all what you desire. Connect with us and upgrade your kitchen interior design today.