The apartment has been brought to life and beauty, by combining latest design trends along with technology and creative approach. The house looks elegant and modern. The design concepts are dynamic and it suits  each and every corner of the house. Let's have a look around.
Foyering for Ramesh apartment:  
As we enter the house a simple foyer with an eye catching mirror replicating the sun  welcomes us along with a cute statue of Buddha.
Living Area in 3BHK:
The living area is given a white color code as it is simple and sober. A beautiful TV Unit overlooking gorgeous sofa sets welcomes us into the living area. The living area is marked by a very amazing wall painting.Beautiful strip lights under glass ledges adds to the beauty of the TV Unit. A beautiful tray containing colorful pebbles and strip light looks enchanting.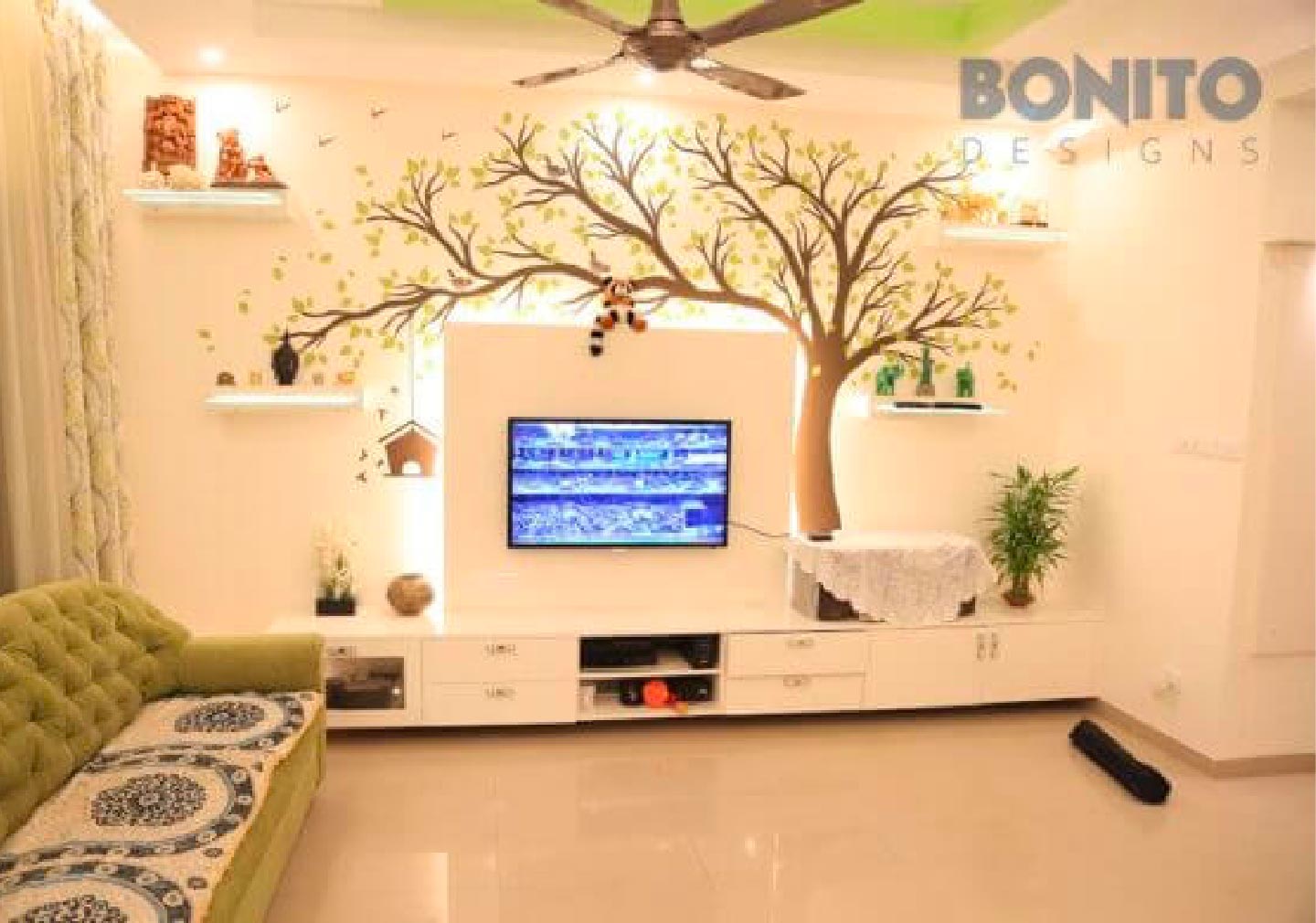 Puja Unit is marked with digital glass door on which beautiful artistic work has been done to give it a glossy look. The Puja unit is cute and simple.
The dining area is highlighted with a cute dining table and overhanging lights. A designer fan and a Chandelier hanging from the roof in the middle of the room adds a new dimension to the design.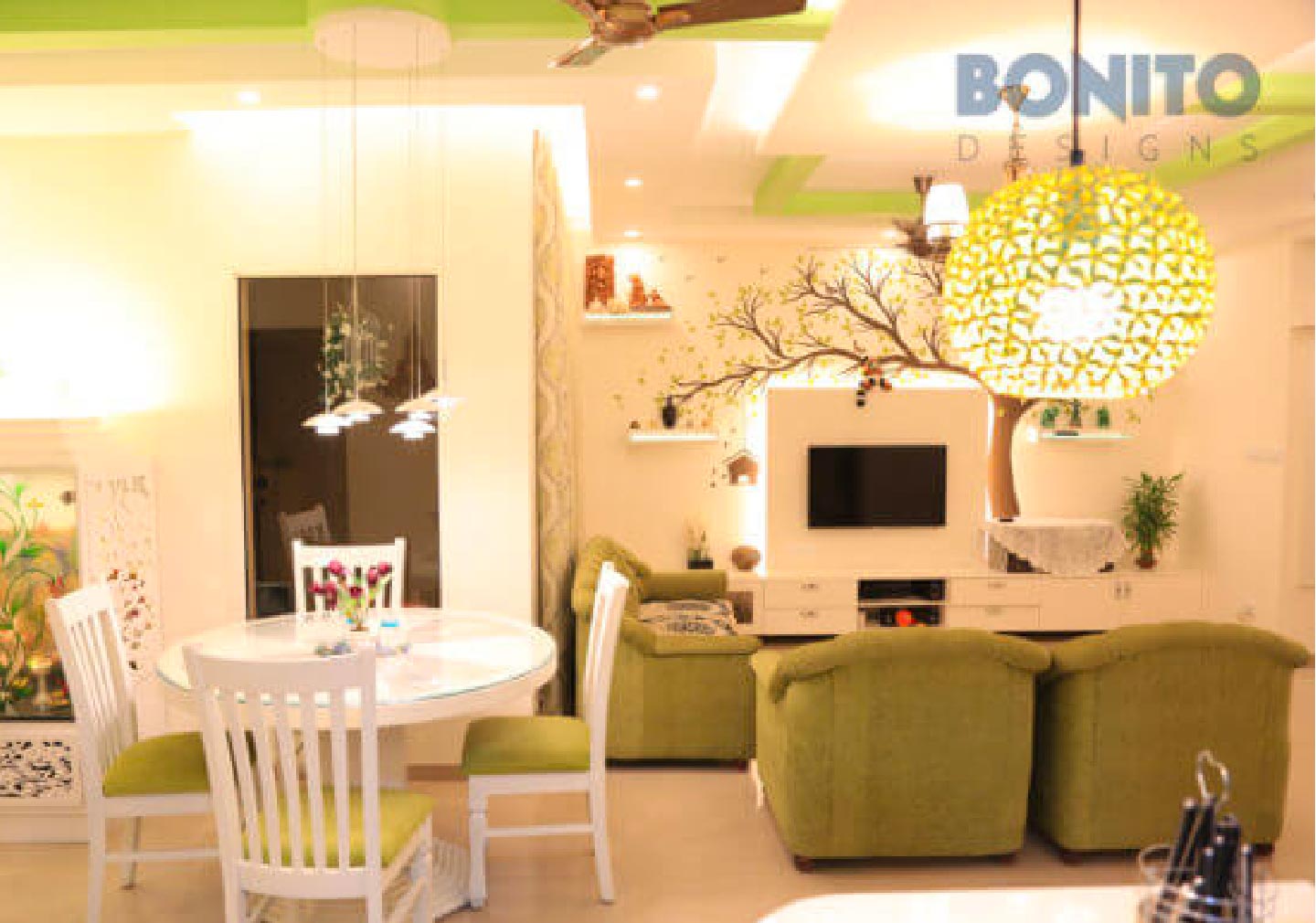 Kitchen:
The kitchen is L shaped with top lifts being provided accordingly. A designer chimney gives the entire kitchen a sophisticated look. Bottom cabinets are provided to hold utensils. Ample space is there for a double door fridge and for holding microwave.
Kid's Bedroom in 3BHK:
The kid's bedroom is painted with a white color. Cute and beautiful hanging lights along with a double door op-enable wardrobe and a queen size bed, adds to the beauty of the room. Cove lights play their part in enhancing the look of the place.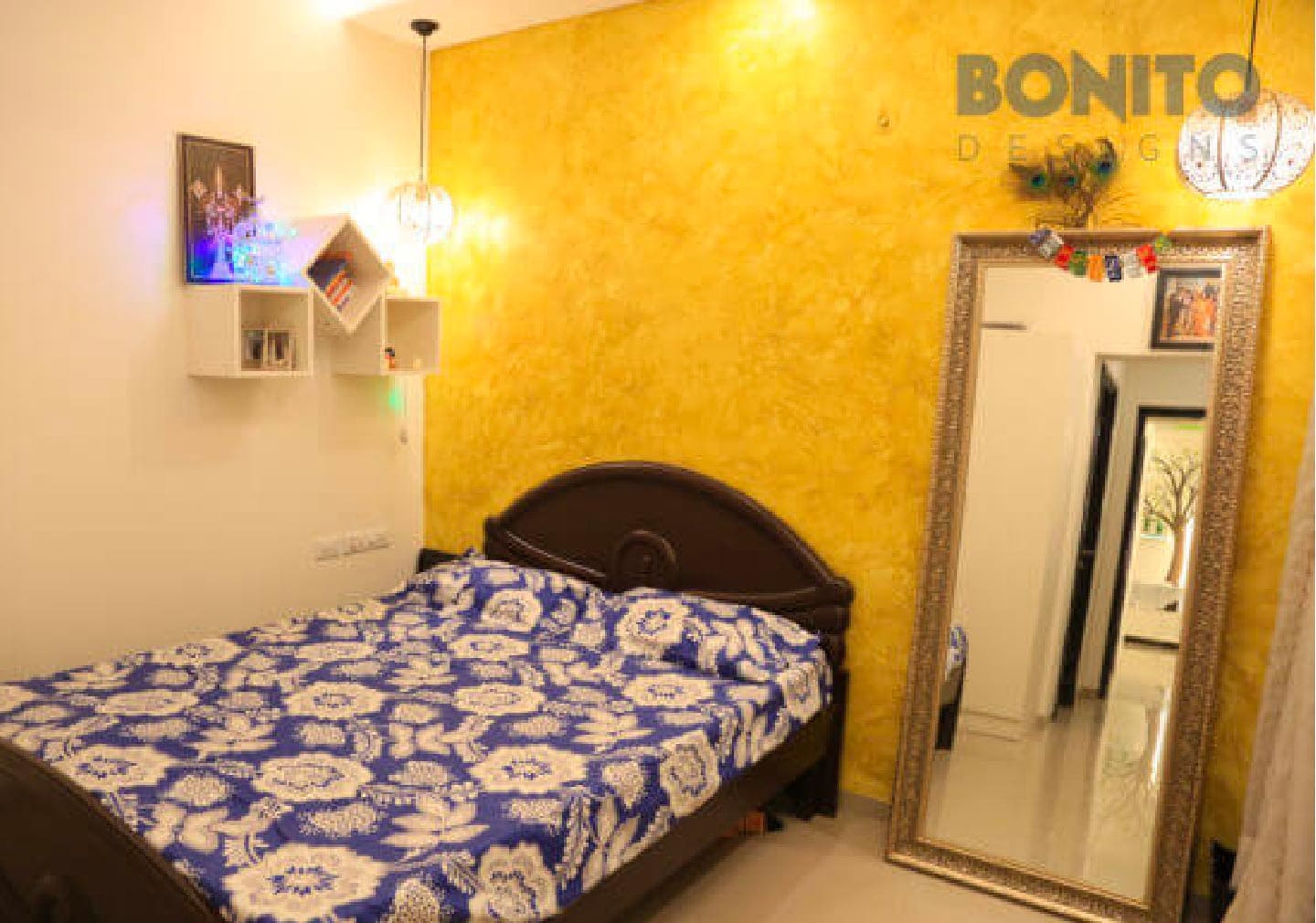 Master Bedroom:
The master bedroom is enlightened by decorative lights. The entire master bedroom is done by a sober white color code. A full size dressing mirror makes its presence felt in the room along with two door openable wardrobe. Cove lights from the false ceiling are add on to the already beautiful room.
Guest Bedroom in 3 BHK apartment:  
The guest bedroom is simple. A striking feature of this room is the mirror pasted on the wardrobes. It just feels awesome as the whole reflection of the room is visible on the mirror. A beautiful painting of Lord Buddha overhanging the bed makes the whole environment calm and serene.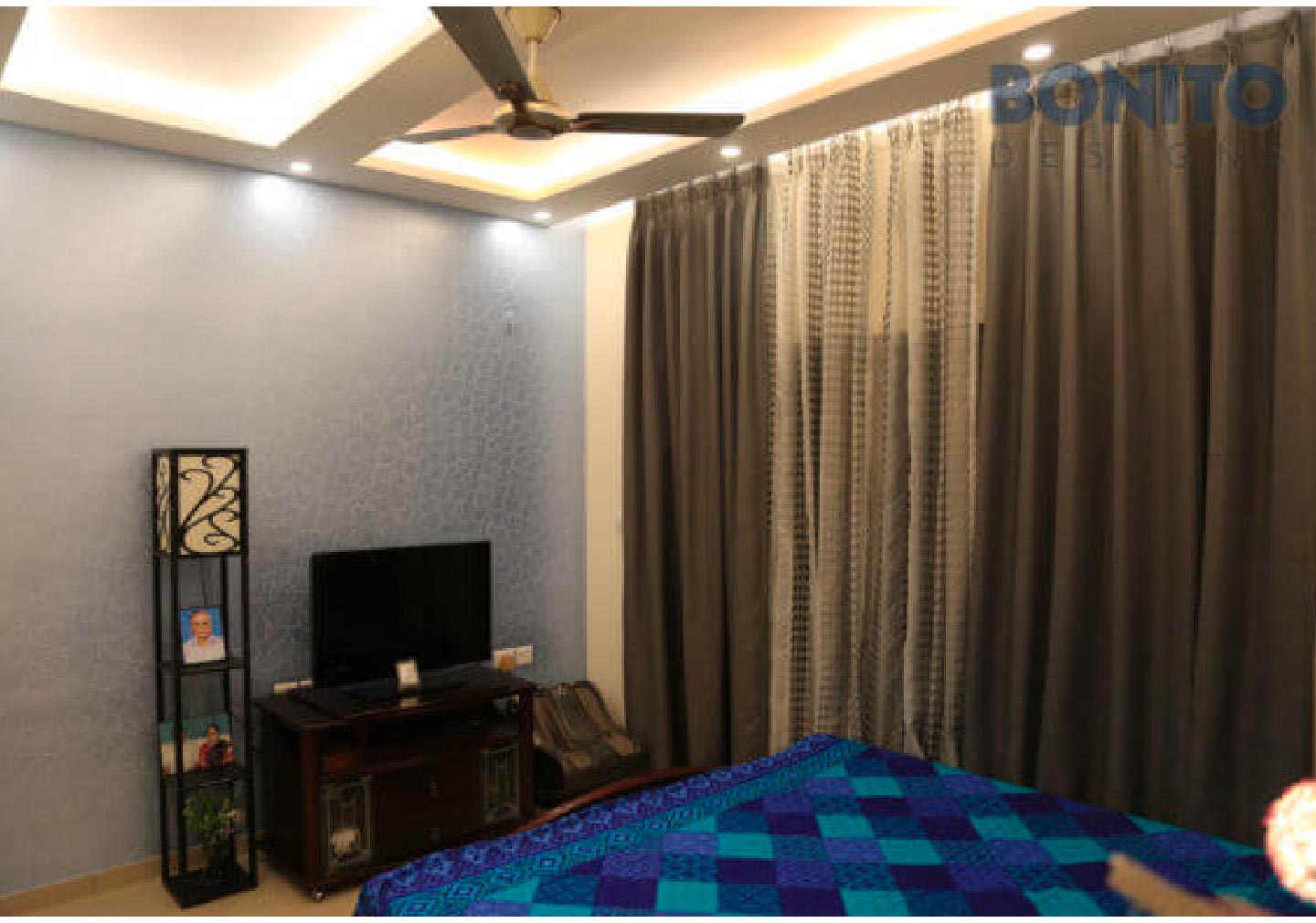 On the whole, we can say that a beautiful dream home has been brought to life by the imagination and creativity of Bonito Designers.It is a certainly a dream come true for our client Mr. Ramesh. One of the distinct feature of this house is the amazing painting overlooking the TV Unit, which adds charm and a new meaning to the whole design concept.
Please Do reach us on Email: hello@bonito.in
Telephone Number: +91-901959887