Living rooms are the most crucial component of any home, whether it is contemporary or traditional. Humans are by nature sociable beings. So, they require a location where they may socialize with visitors and spend quality time with family. Following the vastu guide for living room is essential if you want to make sure that this space oozes happiness. To learn more about these Vastu concepts, scroll down.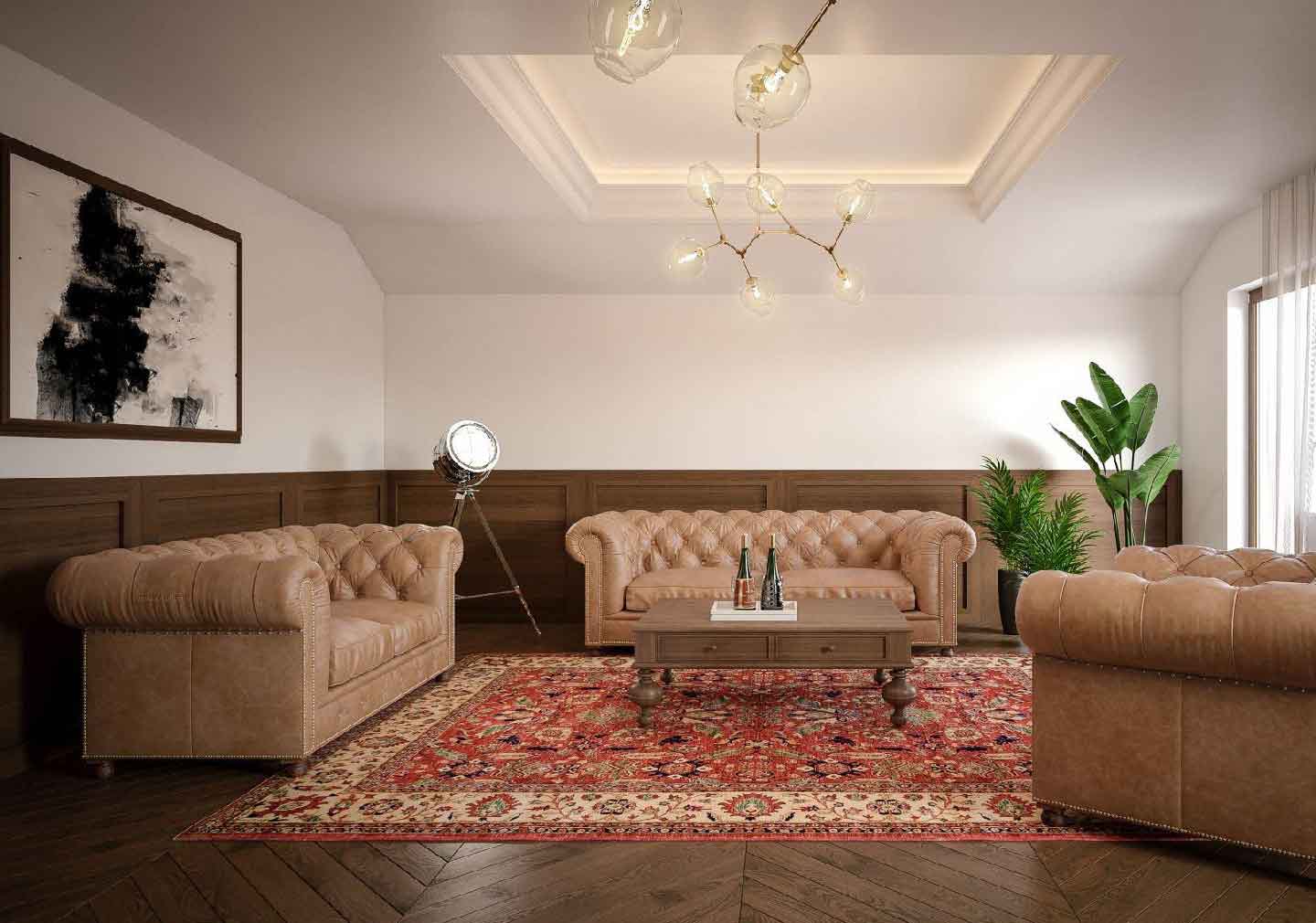 For the simple reason that man is a sociable animal by nature, he needs a space that he can call as a place of gathering—where he can socialize with people and spend quality time with his family. Whether you have a modern house or a traditional one, living rooms are the most frequent element of it.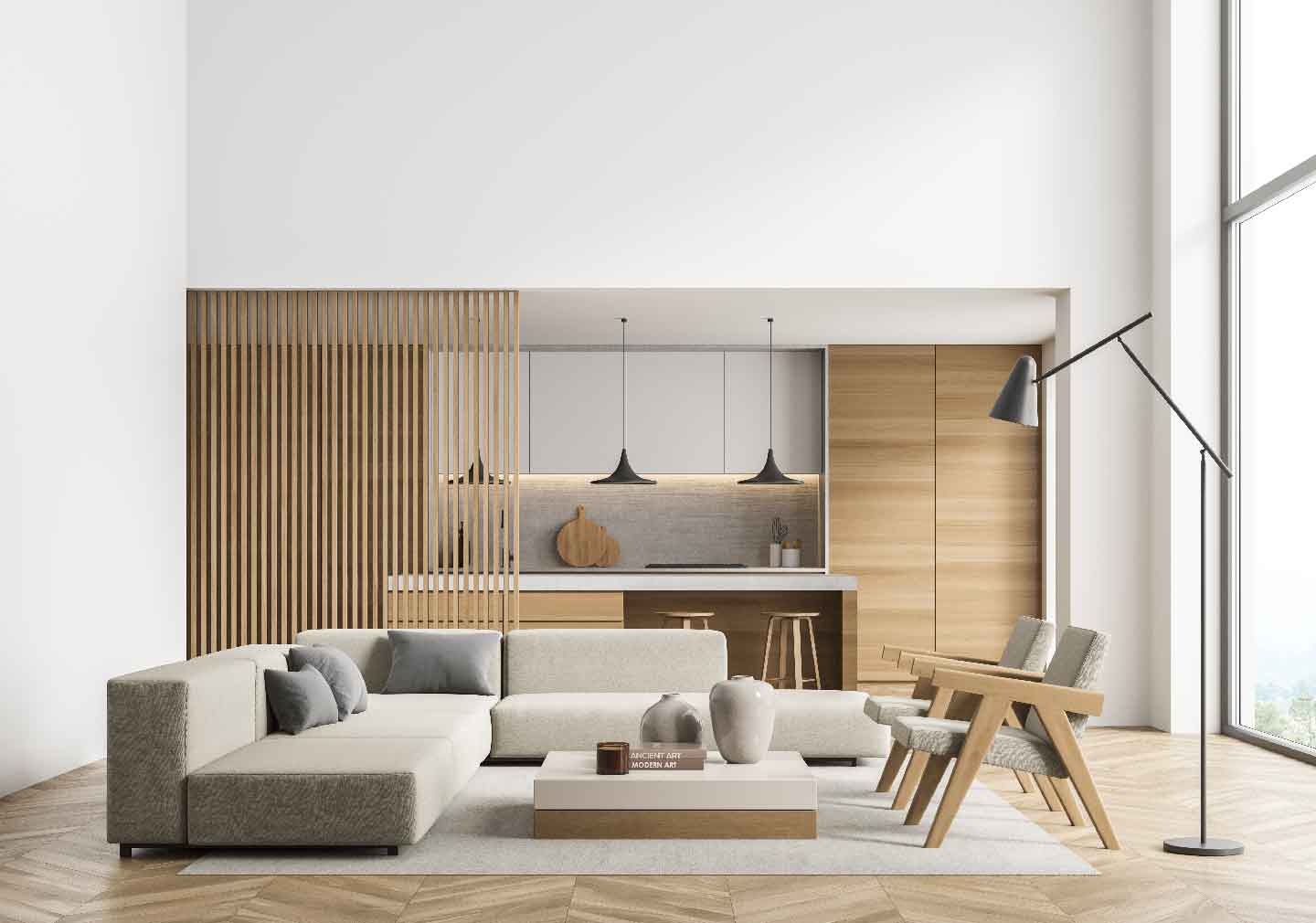 Vastu isn't just a buzz! It is significant to note that planning for your home heavily incorporates Vastu principles. You may guarantee the flow of sanguine energy inside your home by implementing Vastu principles in a positive way, even if you are enhancing the corner of the living room. Putting the proper accessories in a space also assesses the atmosphere of the space. Vastu becomes crucial for photos in a living room, along with other items that are installed in the room.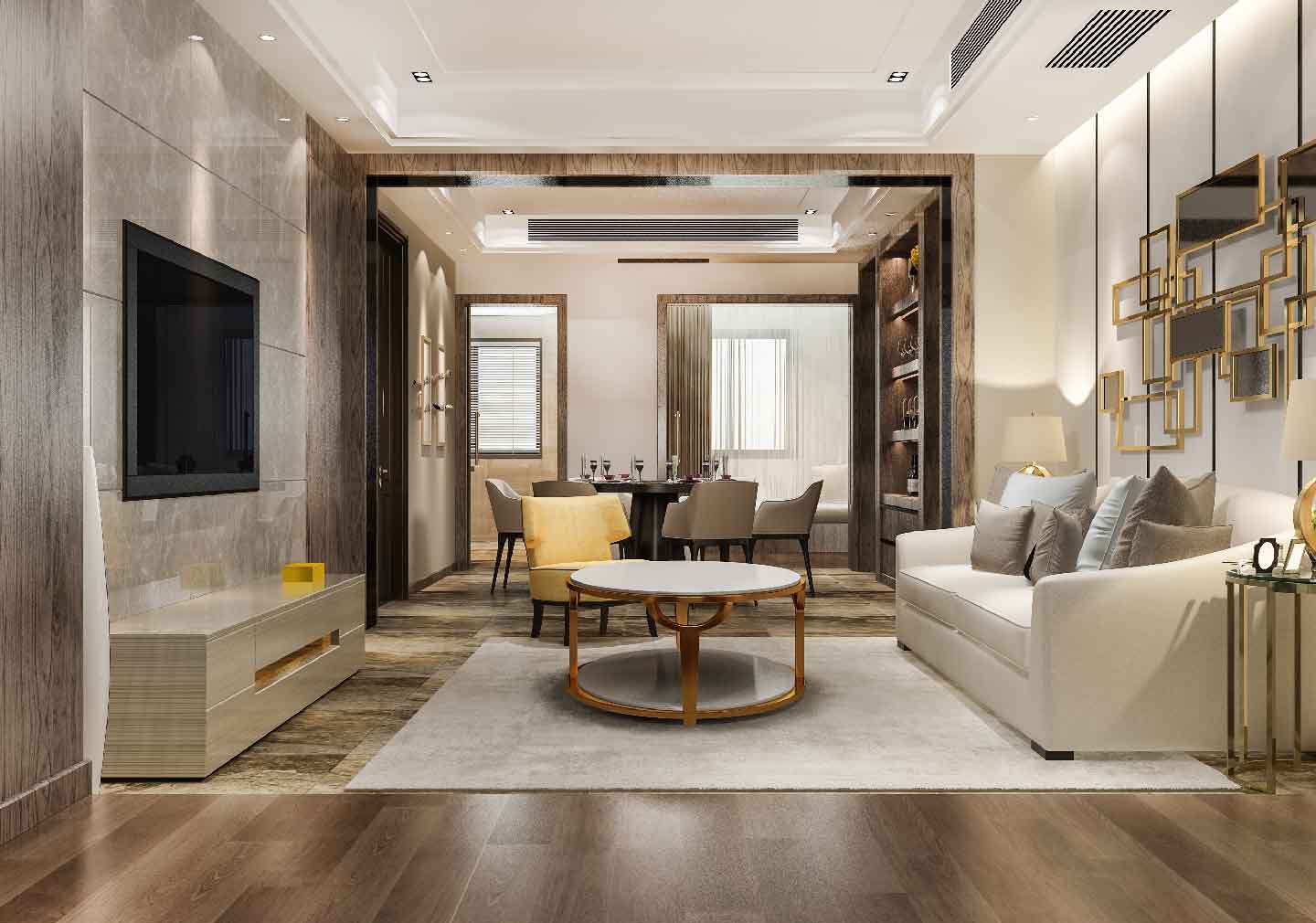 The harmonious flow of energy inside dwelling areas is the main emphasis of the ancient Indian science known as vastu shastra. The living room is the center of the house, and according to Vastu, it has a significant impact on how happy the occupants are. We shall talk about the Vastu principles for constructing a living room in this article.
Different aspects of living room and their impact in Vastu
Here are some tactics that can help you maximize your living room in the best way possible in terms of Vastu Shastra:
East, north, or northeast should be the direction facing the living room. These directions are seen as lucky and are believed to boost happiness and wealth in the household. The living room should not be placed in the south or southwest as these directions are thought to be inauspicious.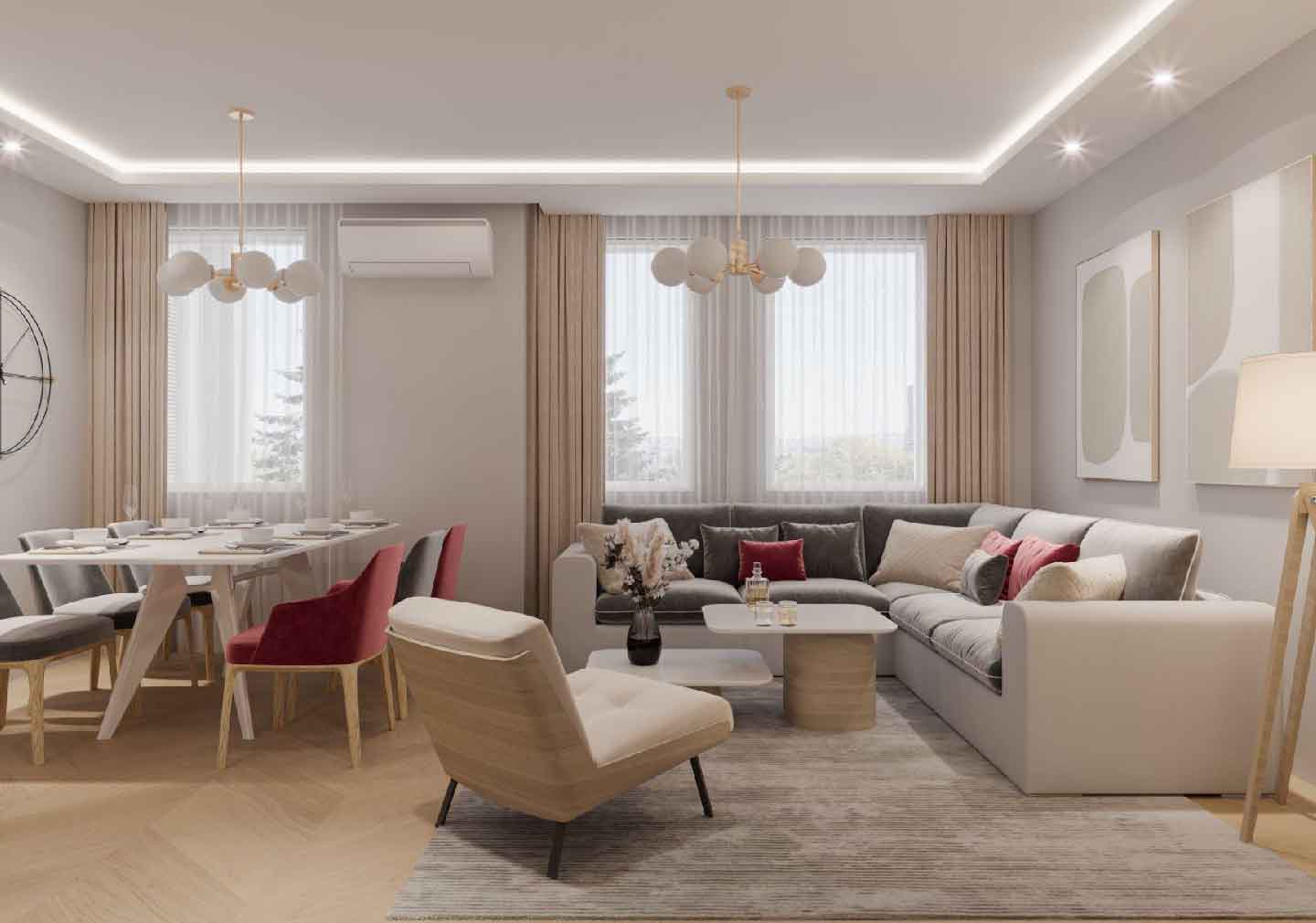 You must position your drawing room in the north, north west part, east, or north east if you truly want it to be filled with positivity. If not, you have the choice of going south, east, or west. These areas of your living room promote wealth and harmony in your household.
Create an inviting entrance
The living room should be entered from the east or the north. It is best to avoid placing the entryway in the south or southwest because these directions are linked to bad energy. The entrance ought to be clean, well-lit, and clutter-free. Fish aquarium in the entrance can also set a positive omen in the home.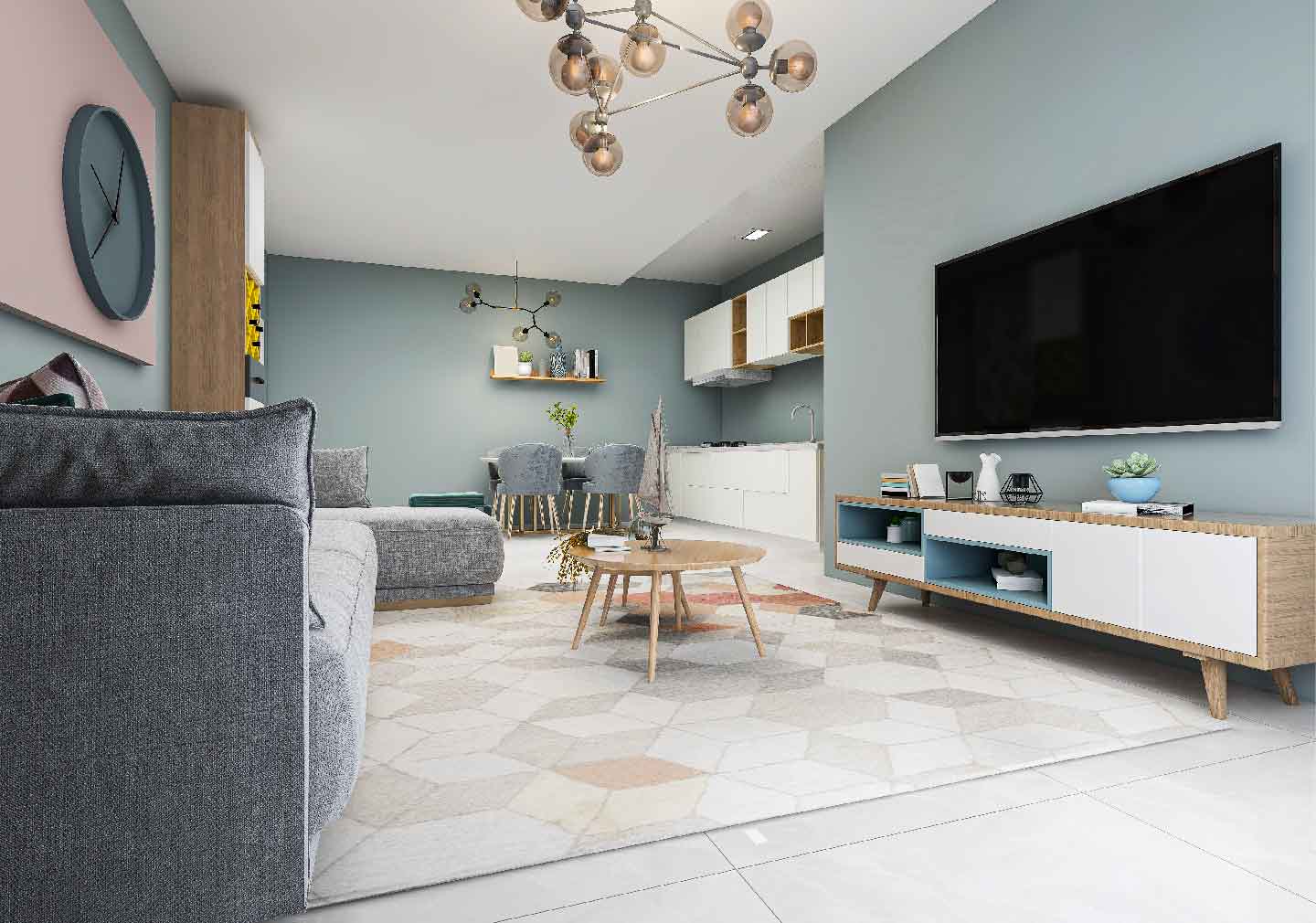 Guests' attention is always drawn to the front door before they enter your place. The main door must always be built towards north, north-east, or east. These instructions pave the path for success at home.
Proper furniture placement
The living room's furniture should be arranged to facilitate freedom of movement and allow for the flow of positive energy. The living room's furniture should be arranged in either the south or west. Furniture shouldn't be placed towards the north or east and north east corner as these orientations are said to have negative energy.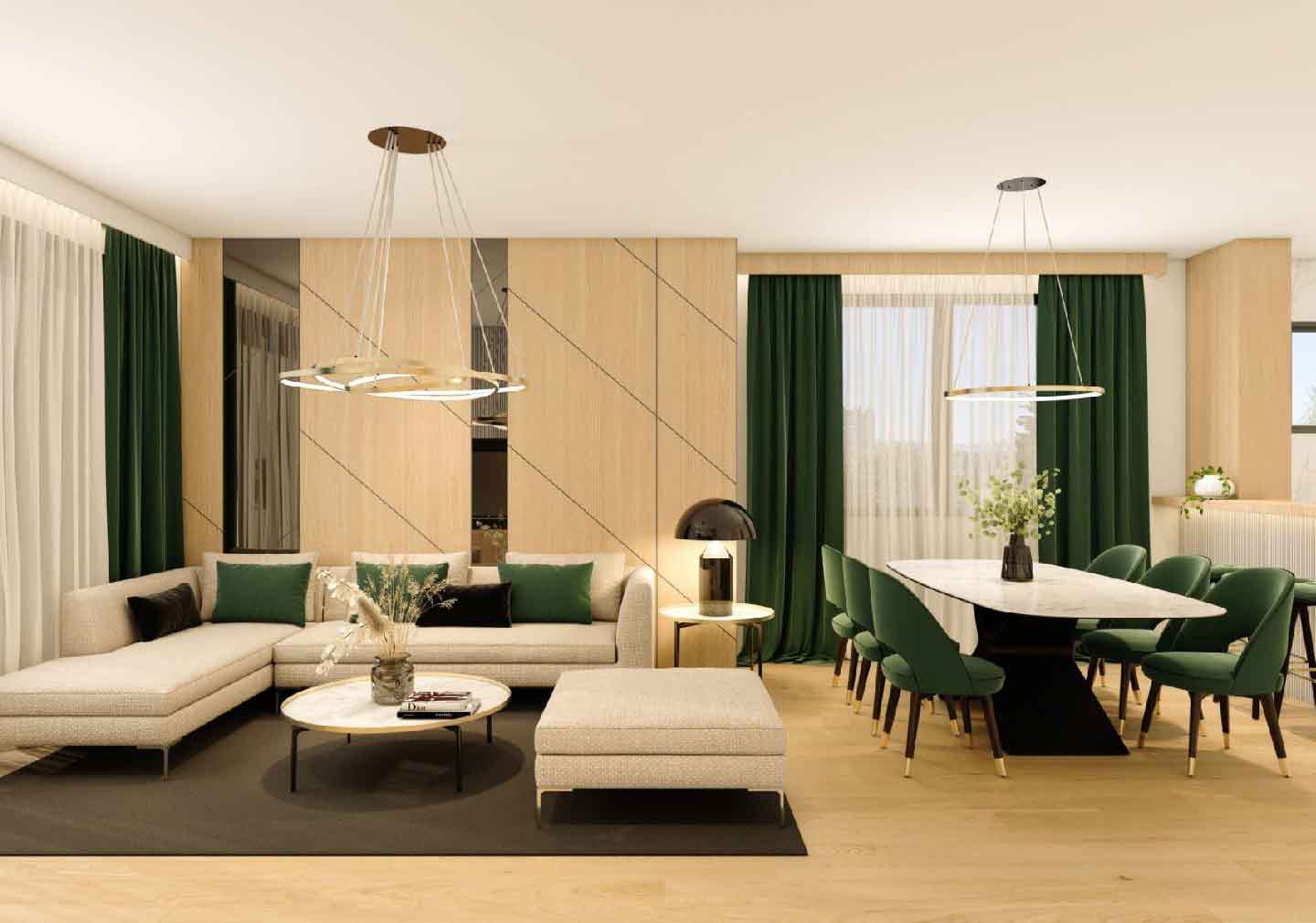 Without plush, velvety sofas, a drawing room is incomplete. There are some helpful vastu suggestions for setting up sofa sets as well. Place sofa sets either against the North or East walls. This organization was formed so that your residence can receive intense sun rays coming from the east.
Bright and even lighting should be provided in the living room. Dim lighting and dark areas should be avoided because they can attract bad energy. For the living room, natural light is said to be the ideal.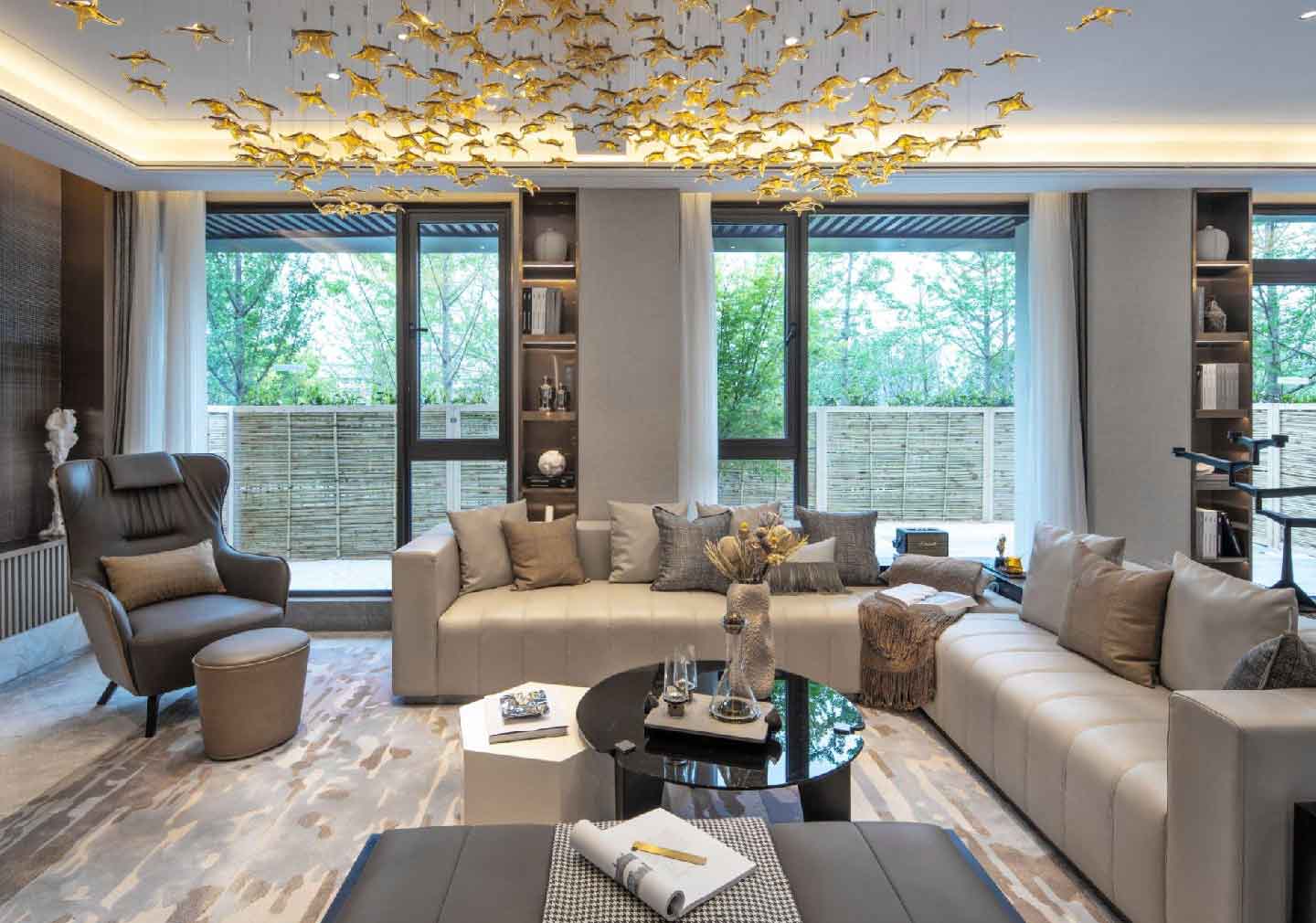 Good illumination should always be present in living rooms to create good vibes into the house. You must properly light your drawing room if you want your family and guests to feel comfortable there. Also, it is a great idea to use big lamps with bright bulbs and light curtains in the living area.
Keep a check on the decor elements
Simple and elegant design should be used in the living area. Do not overdo with the decorative elements. Declutter the area if possible. Positive symbolism should be promoted and negative symbolism should be avoided in the décor. Artificial flowers or dried flowers can work well in the living room area, invoking the essence of harmony and peace in the area. Plants like peace lily, orchids etc are the best for living room set up.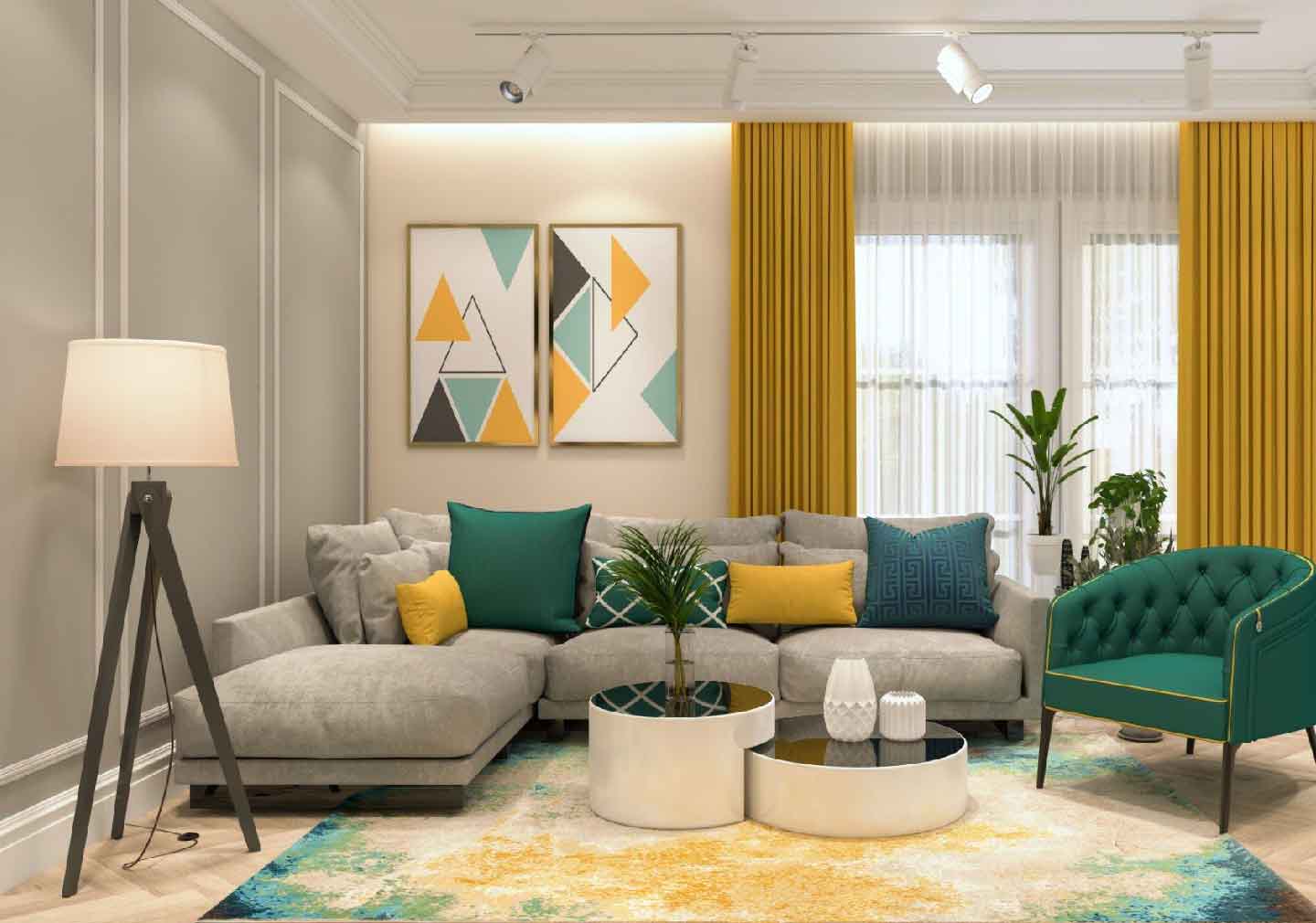 Artwork plays an integral part in the living room. They not only serve as home design items but also provide beauty to bare walls. You must pick paintings that make you feel joyful, funny, and optimistic when making your selection. Avoid hanging wall art that conveys gloom, melancholy, or unhappy feelings.
Without a chandelier, a living room appears bland and colorless. The best direction to hang a large chandelier is in the south-west. Nevertheless, just because a chandelier is big doesn't mean you have to pick a tall one. It may cause a room obstruction.
If at all possible, keep your living area's northeast corner clutter-free. In this corner of the living room, add some thriving green or colorful plants.
Some important tips for the living room are:
#1: If you are thinking of inculcating a prayer room in the living room, the north east corner and entire space continues to be the best place for a small pooja or prayer room because god rules in this direction.
#2: Your living room should be situated in the South West if you adore your visitors and want them to stay with you for an extended amount of time. But, the master bedroom would work best here.
#3: The living area's floor should slope towards the north or east. The ceiling is still the same.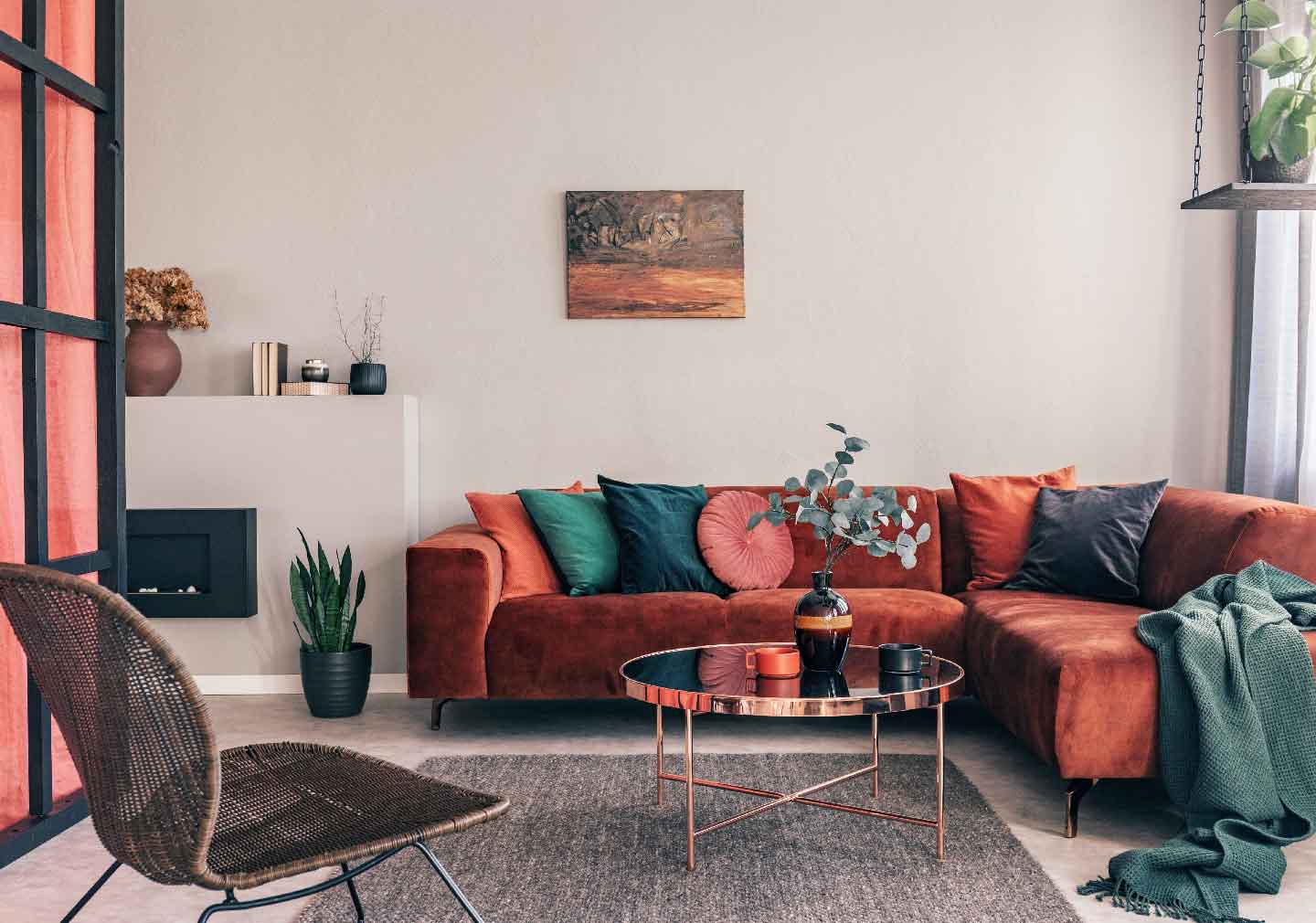 #4: Position the TV in the south-east corner to avoid frequent restorations. If the TV is placed in the north-west corner, the family will only waste a lot of time viewing it.
#5: Marble, tiles, or wood should be used for the living room's flooring. The flooring should not be made of granite or any other stone. The flooring must be at a level and without fissures. The living area needs to be maintained tidy and uncluttered.
#6: The colors utilized in the living room should be calming and should promote positivism. White, beige, and pale yellow are seen as lucky colors. Black and brown should not be used since they can evoke a bad energy.
A living room, which is primarily a feature of western architecture and is sometimes referred to as a drawing room, sitting room, lounge, or lounge room, is a space used in a home, apartment, or condo for unwinding, spending time with others, and sharing moments. The living room is a portal for positive or negative energy to enter your home, according to Vastu principles. because the living room is always close to the front door of the house. Hence, a well-designed living room contributes to the richness, prosperity, and happiness of your home. You must arrange your living room's décor according to this vastu guide for living room if you want to draw only good energies for happiness and prosperity.
Bonito Designs promises a home of your dreams. Get hassle free interior design solutions which are fully Vastu compliant and let your living room design exude positivity and good vibes!