The kitchen is one of the most prominent spaces of your home, therefore it must be designed with care. Every piece you choose for your kitchen should be personal to you. It should improve the comfort and convenience of your kitchen experience.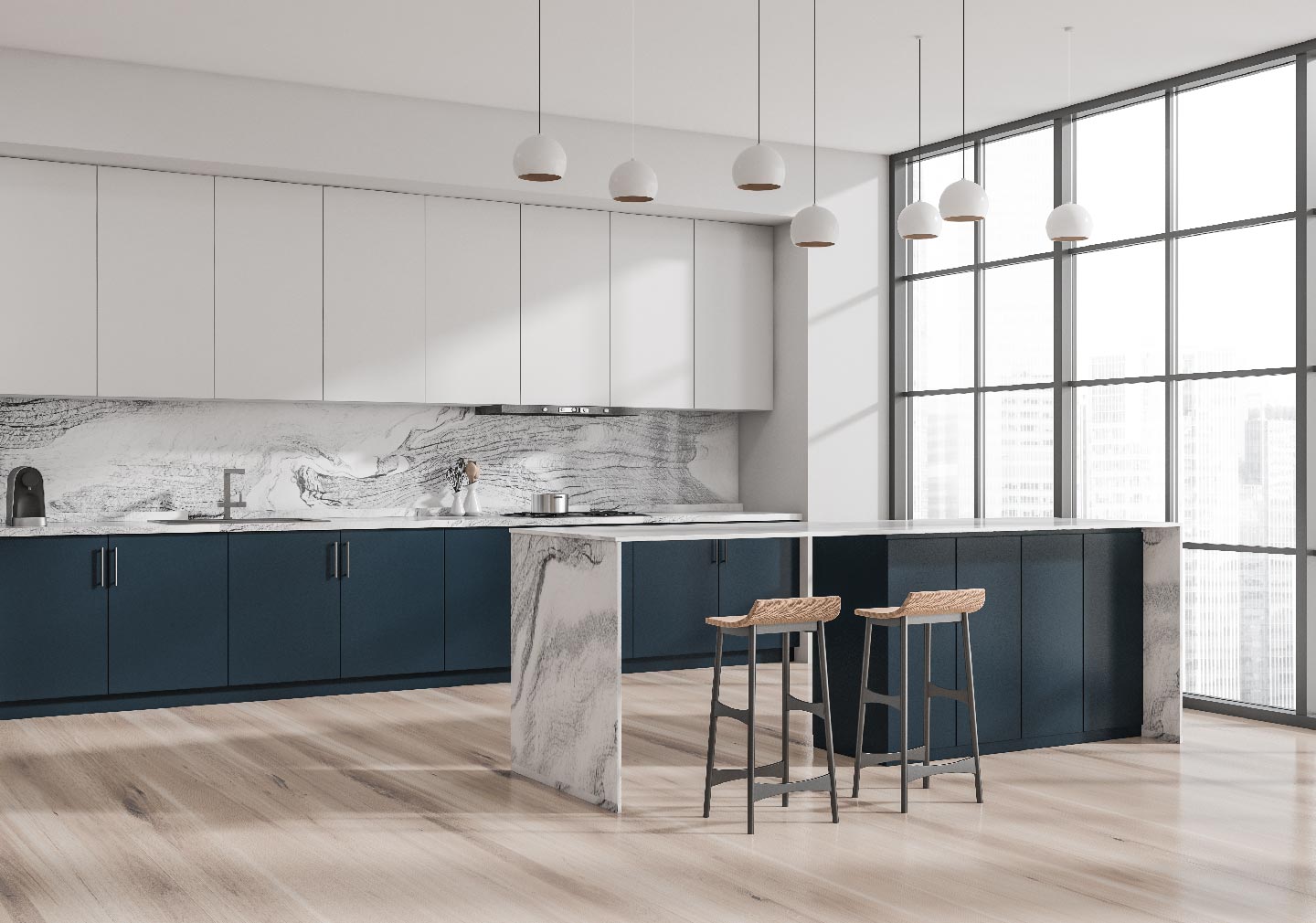 Modular kitchen interior design has simplified many people's cooking lives by prioritizing space utilization, convenience, storage, accessibility, functionality, durability, and maintenance. A successful modular kitchen is about much more than just appearance or style.
Because of their flexibility, functionality, and aesthetic appeal, modular kitchen designs have become a popular choice in modern homes. They are intended to maximize kitchen space while also improving the overall ambiance. Several variables must be considered while creating a modular kitchen, including available space, user preferences, storage requirements, and budget.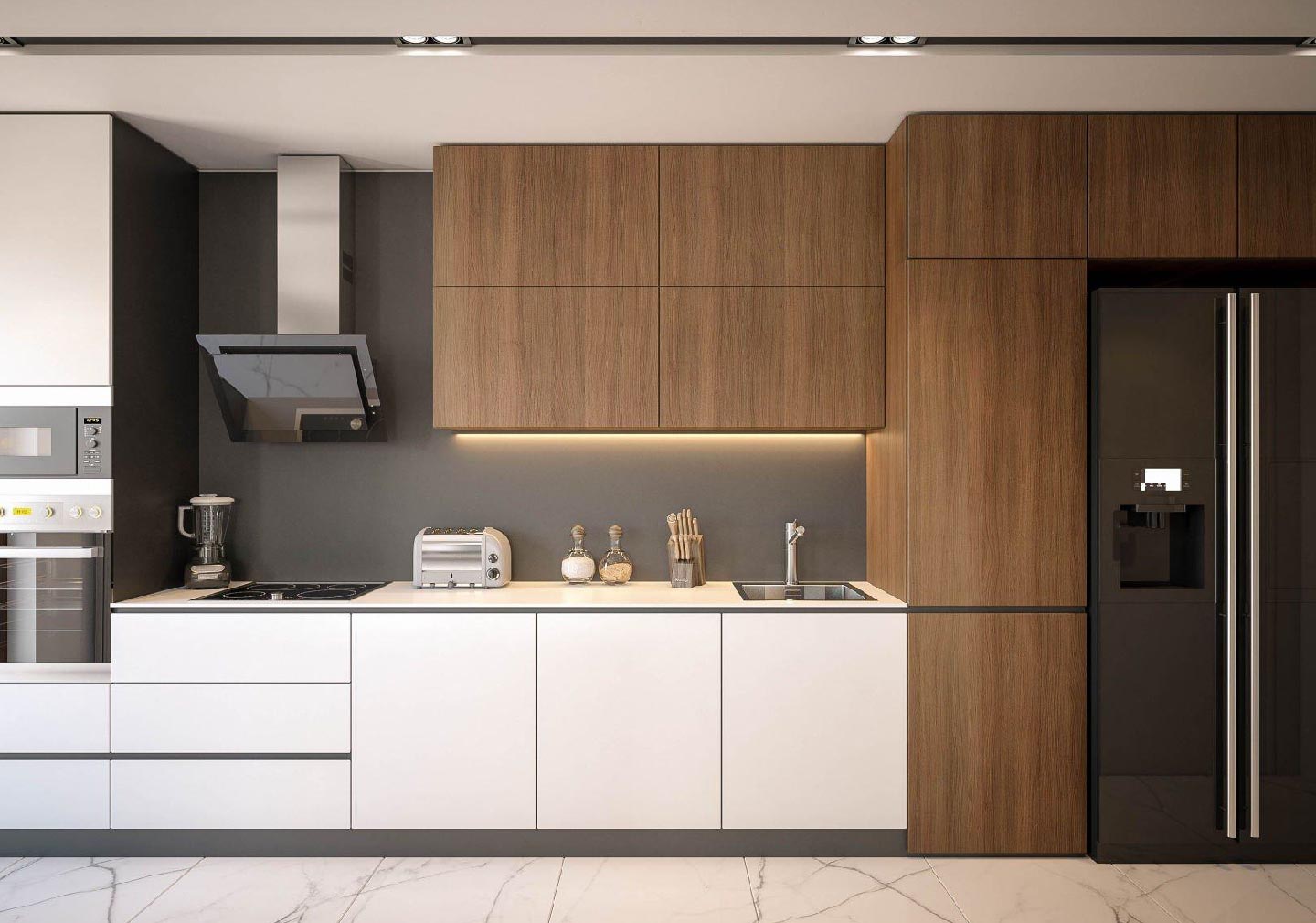 A modular kitchen design is known for its efficiency and sleek elegance, and house owners around the country are choosing this design since it can serve a variety of needs. Yet, the modular kitchen must be carefully planned in order to be an ideal kitchen for you. But, if you are creating a modular kitchen design in 2 BHK or 3 BHK, you must have the appropriate ideas on what to do and what not to do in terms of modular kitchen design. In this post, we will cover some modular kitchen interior design ideas to assist you in creating the ideal kitchen for your home.
Ideas to enhance your modular kitchen interior design
Because it is designed to fit in with every area in the house, the kitchen has evolved into more than just a place to cook meals. It has also become a popular spot for gatherings, especially in the case of open kitchens with breakfast counter.
The unconventional kitchens known as "modular kitchens" were designed to maximize space in new homes in major cities and metropolitan areas. Built-in areas and storage units in these kitchens allow you to keep your items without taking up important space. It has recently become more popular due to well-organized modular kitchen designs, allowing it to keep up with the modernity of our way of life. Let's check out these ideas which can accentuate your modular kitchen design:
Plan the right kitchen layout
Choose a kitchen interior design that is more comfortable for you. A U-shaped or L-shaped kitchen design may be visually appealing, but it may not be the most comfortable. As a result, choose a modular kitchen design that compliments your cooking style.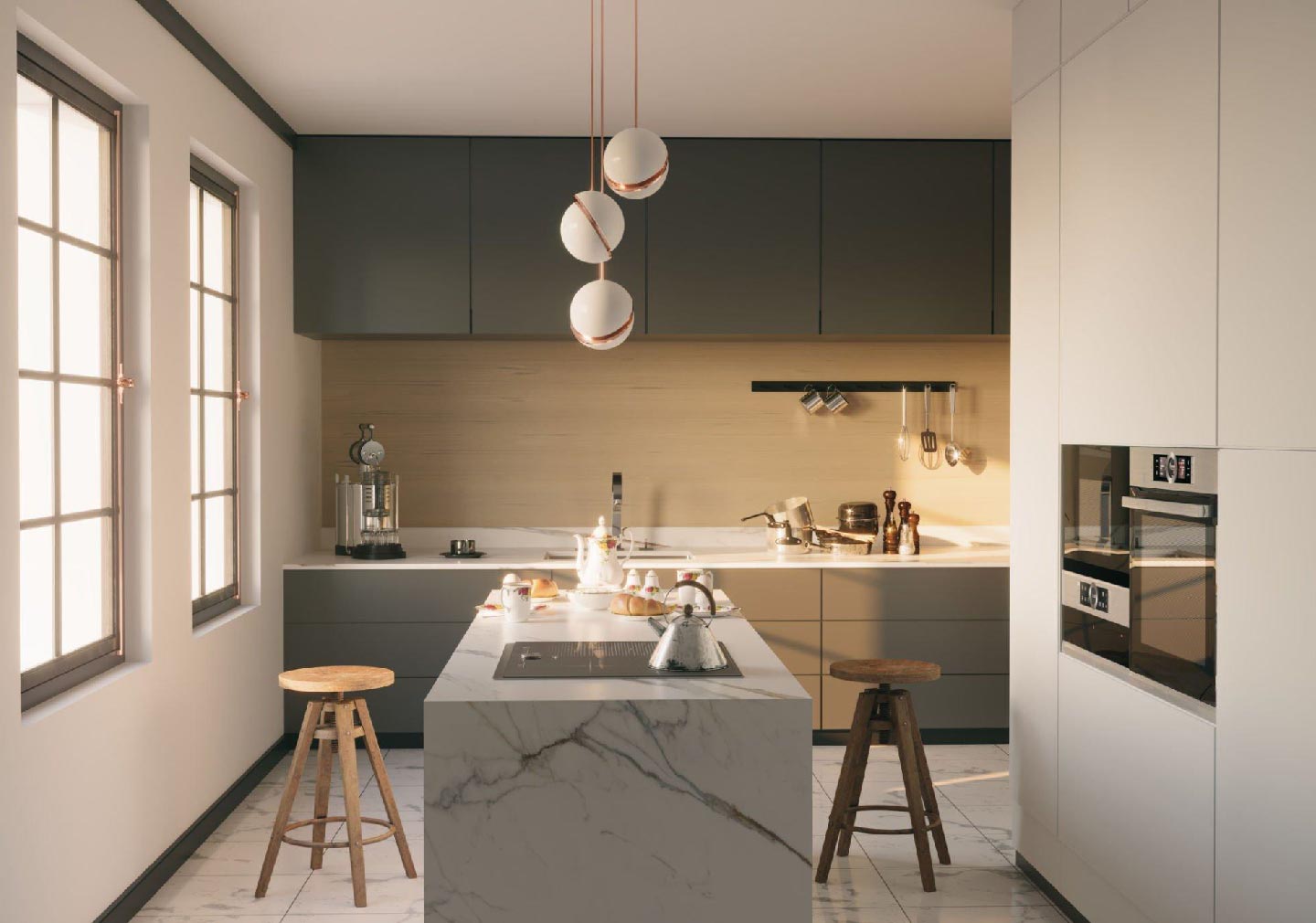 The arrangement of a modular kitchen is the first phase in its design. The layout should be tailored to the available space and the needs of the users. U-shaped, L-shaped, parallel, and island modular kitchen design layouts are the most frequent. The U-shaped design is great for bigger kitchens since it maximizes storage and workspace. The L-shaped form is ideal for tiny kitchens since it gives enough storage and workspace. The parallel pattern is suitable for long, narrow kitchens, whilst the island layout is ideal for large, tall unit and open kitchens. Kitchen corner designs should also be a considerate factor in modular spaces.
Opt for colors which enhances the kitchen space
The colors and materials used in a modular kitchen have a large impact on the overall mood of the kitchen. Lighter colors, such as white, cream, and beige, are good for tiny kitchens since they make the room appear larger. Darker colors, such as black and gray, can be employed to create a more dramatic impression in bigger kitchens with extra storage. The materials used should be long-lasting, simple to maintain, and suit the overall style of the kitchen.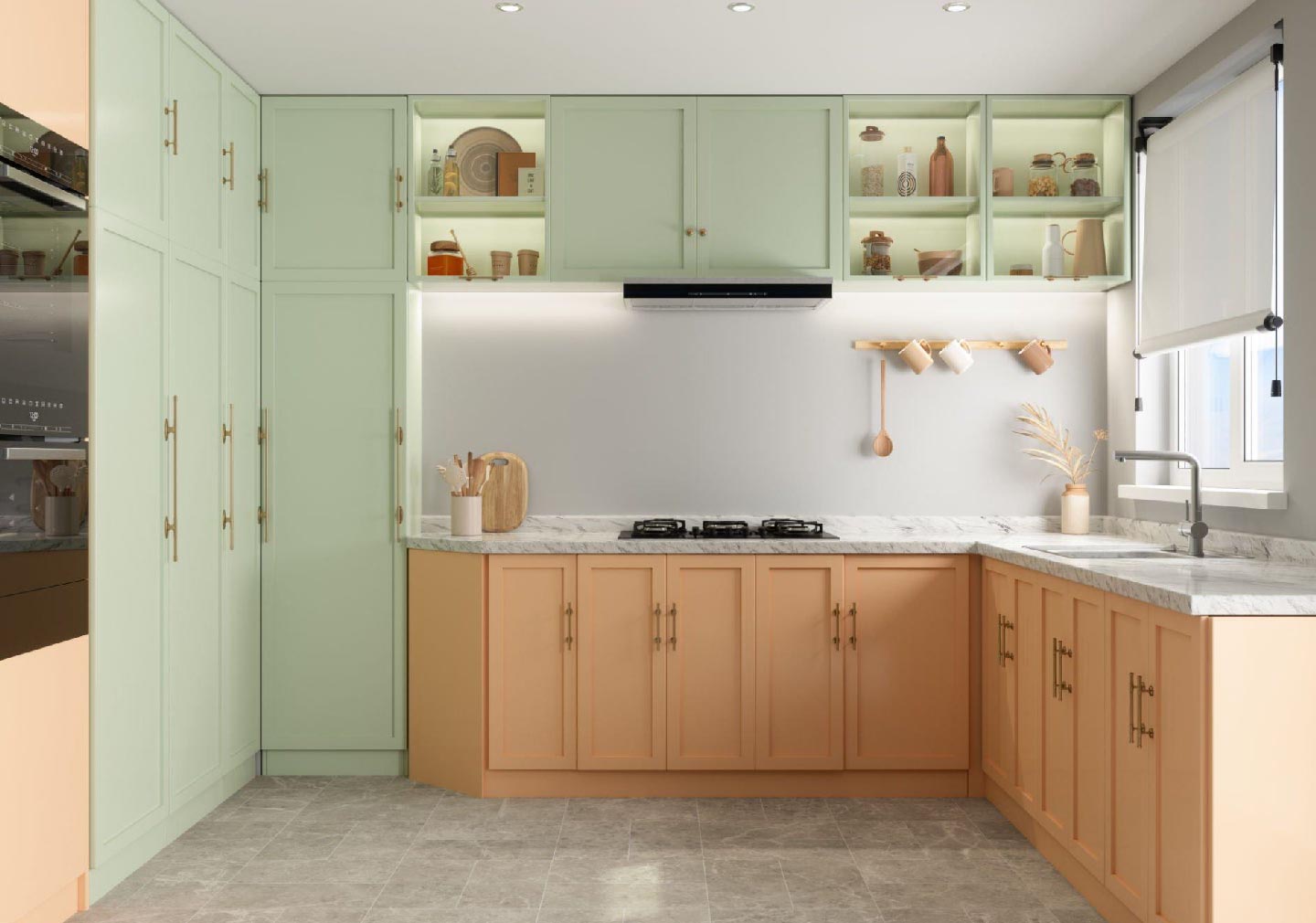 You will get various benefits by choosing the proper Vastu colors for the kitchen. You may easily choose the color that would go perfectly in your home once you know the alignment of your kitchen and the change you want in your life.
Choose storage solutions that's convenient
Storage is a vital component of any kitchen, including modular kitchens. Enough extra storage should be given for all kitchen essentials, such as tools, cookware, and food products. Open shelves can be utilized to display beautiful objects or commonly used items, while cabinets and drawers can be used to keep the necessities. To maximize space use, modular kitchens can be customized with features such as pull-out racks, corner cabinets, and modular shelving.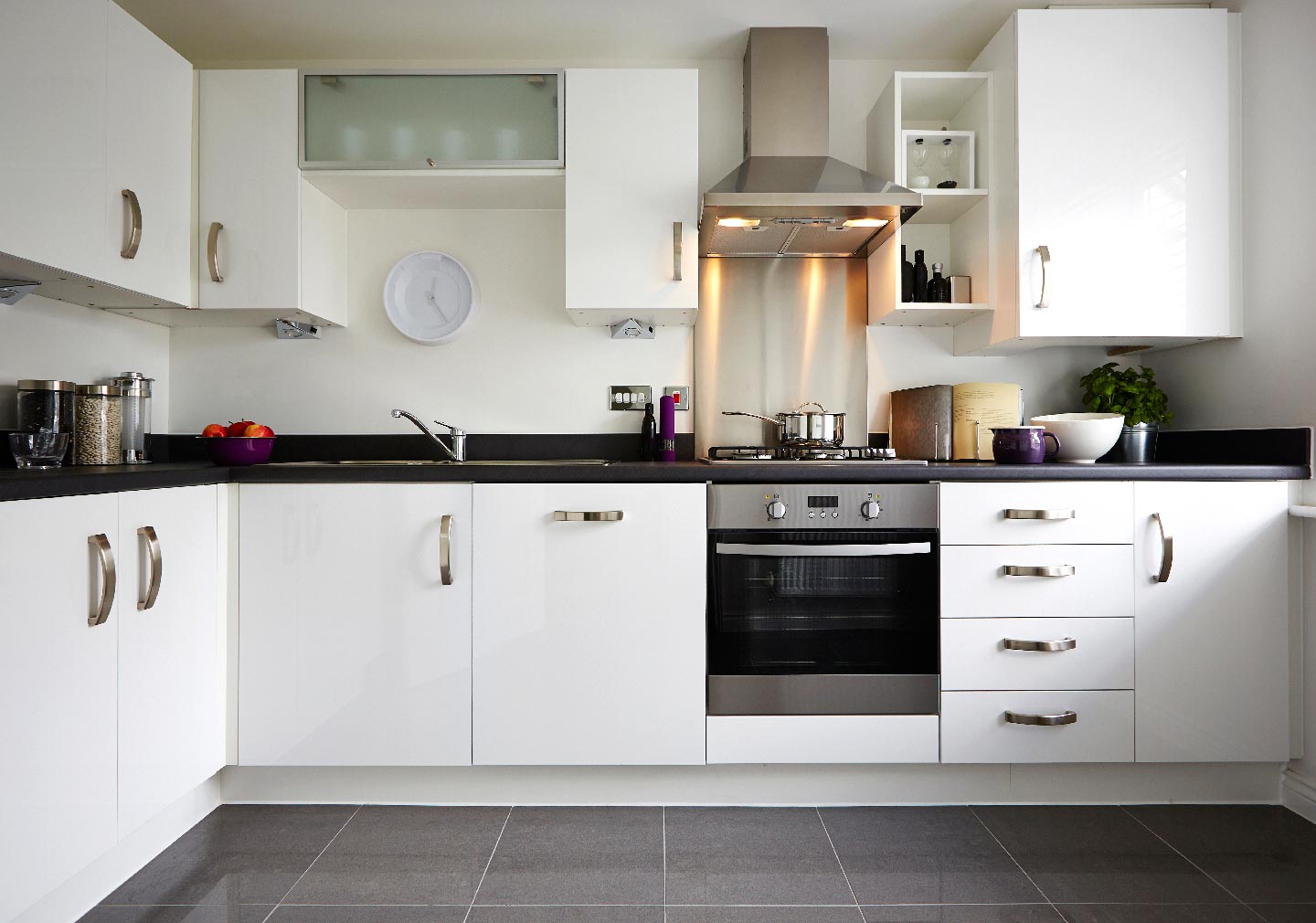 A kitchen interior design must include adequate storage space. Your kitchen must have a proper storage space. Choose a modern kitchen interior design. Avoid hefty and traditional storage options. Choose one-of-a-kind, versatile kitchen storage alternatives.
Check the lighting which illuminates the entire space
Lighting is very important in creating the mood of a modular kitchen design. To produce a bright and airy space, a combination of natural and artificial lighting can be used. Under-cabinet task lighting can be fitted to give appropriate illumination for cooking and food preparation. Ambient lighting can be used to create a welcoming and warm environment.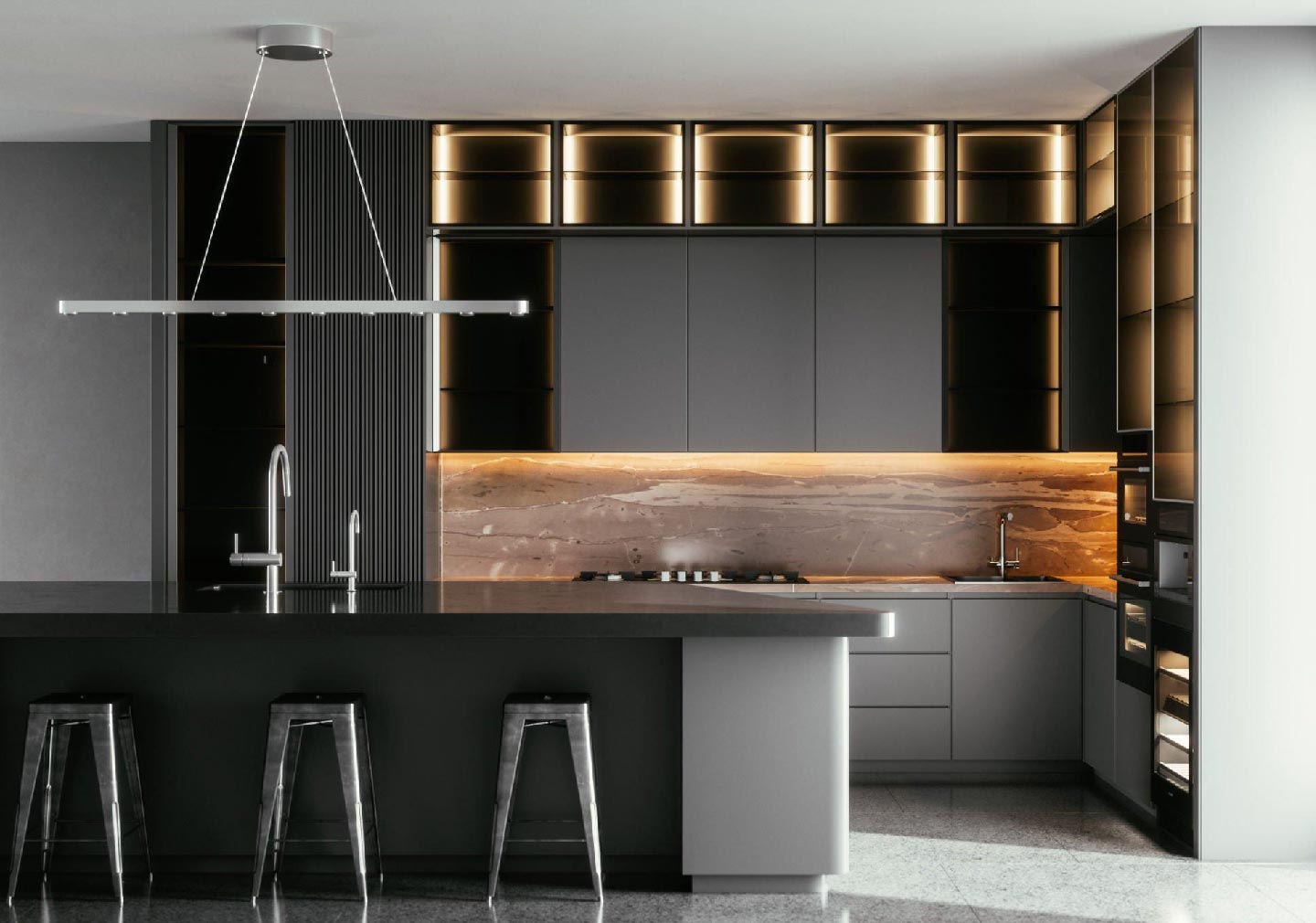 A kitchen's design is incomplete without proper kitchen lighting, which provides the appropriate quantity of illumination and design aesthetics to make your kitchen into a useful space. The first and possibly most important type of illumination you require is recessed lighting.
Recessed lights are great for general lighting, but they may also be utilized to illuminate task areas in kitchens. Pendant lighting in kitchens is frequently regarded as a decorative element that provides design, color, and a focal point to a room. Task lights are essential for getting sufficient lighting in the areas where you operate in the kitchen. Counter space, islands, and peninsulas should be thoroughly cleaned with task light.
Customize the space according to your need
Modular kitchen designs can be customized to fit the user's own preferences and aesthetic. The design should be tailored to the user's preferences, lifestyle, and budget. Custom cabinetry, one-of-a-kind lighting fixtures, and statement pieces can be included into the design to create a one-of-a-kind room.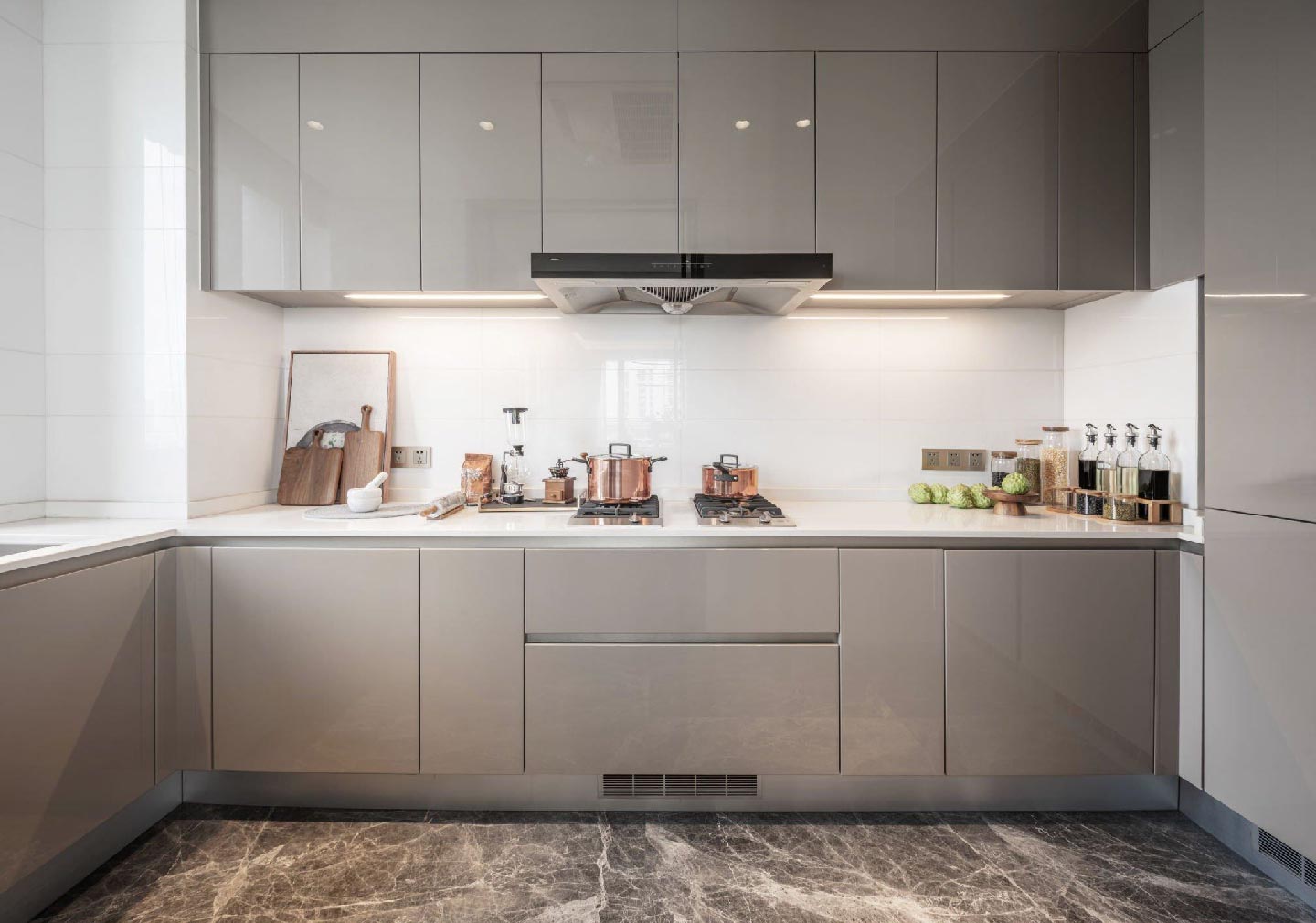 The modular kitchen designs can be personalized, which is a fantastic benefit that you can expect from it. As a result, you should understand how to modify your kitchen design and how to go about doing so. If you want to install a modular kitchen in Indore, you should absolutely modify the design. The arrangement of the modules, the storage module type, the selection of appliances, and the materials are all factors to consider. Hence, your needs are very important.
The layout, vastu colors, kitchen tiles, materials, and extra storage of a modular kitchen must all be carefully considered. Apartment modular kitchens provide an excellent canvas for putting your design and decorating abilities to the test. There are numerous possibilities if you approach it as a creative task. Contact us at Bonito Designs for more modular kitchen design ideas and to have your unique modular kitchen area now.