Modern European
VS
Other European Style
In the world of interior design, Europe is a treasure chest of ideas. It's a place where grand palaces and quaint English cottages have inspired countless styles. Two of these styles, Modern European and traditional European, stand out. 
Let's dive into these two design worlds to help you pick the one that matches your style best. 
Modern European Design: A Breath of Fresh Elegance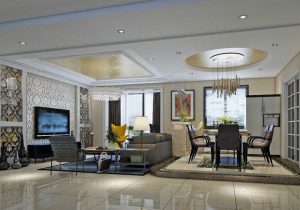 Modern European design is akin to a breath of fresh Mediterranean air. It exudes an aura of simplicity, sophistication, and functionality. This design style draws its roots from mid-20th-century design movements and blends the old-world charm with contemporary elements. 
Think of modern European interiors as spaces defined by clean lines, uncluttered spaces, and a neutral color palette. Simplicity is key here, as is the seamless fusion of indoor and outdoor spaces. Picture yourself lounging in a sleek, minimalist living room with large glass windows that invite natural light and offer picturesque views of the lush garden outside. 
Furniture in Modern European design tends to be minimalistic and functional, with an emphasis on comfort. You'll often find materials like wood, leather, and metal, which bring warmth and character to the various parts of your house. The ambience is one of effortless elegance, where every piece of furniture or decor serves a purpose. 
European Design: A Stroll Through History's Corridors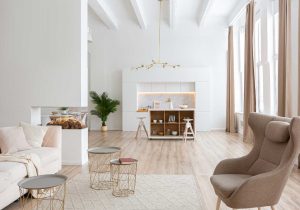 In contrast, traditional European interior design is like taking a leisurely stroll through the grand corridors of history. It's a style that pays homage to the palaces, the intricacy of Baroque architecture, and the timeless elegance of Renaissance art. 
European design, in its traditional sense, is often characterized by ornate furnishings, rich textiles, and a grandiose approach to decor. Imagine a living room adorned with intricately carved wooden furniture, luxurious velvet upholstery, and chandeliers dripping with crystals. 
The colour palette in European design tends to be rich and regal, with deep hues of burgundy, gold, and royal blue. Every corner of a room is filled with decorative elements, from gilded mirrors to elaborate wall moldings. It's a style that embraces excess in the most beautiful way, creating a sense of timeless luxury. 
The Choice is Yours. Also, Let the Experts Help:
So, which design style resonates with you? Are you drawn to the sleek modernity of Modern European design, with its clean lines and minimalist elegance? Or does the timelessness of European design, with its rich textures and details, capture your heart? 
The beauty of interior design is that it's a reflection of your personality and preferences. You can choose one style entirely or create a blend of both, infusing your home with a unique character that's truly your own. 
Whichever skips your heartbeat. Look no further than Bonito Designs, India's top full-home personalised interior design brand. With over 250 in-house designers, we're here to turn your vision into reality. Plus, we offer a 10-year warranty on our services, ensuring peace of mind for years to come. 
Discover the perfect blend of modern and traditional European design with Bonito Designs. Let's create your dream interior together. Contact us today.