Introduction:
If you think celebrity-designed homes are reserved for sprawling mansions and penthouses, think again! Bonito Designs, the torchbearer of luxury home interiors, has been crafting dreams into reality even in the coziest of spaces – 1BHK, 2BHK, and 3BHK apartments. With over 500 homes designed in collaboration with icons like Gauri Khan and Manish Malhotra, we've turned every square foot into a canvas of personalised elegance. 
The Rise of Celebrity-Designed Interiors
In a world where homes are an extension of our personalities, it's no surprise that the demand for celebrity-designed interiors is skyrocketing. And Bonito Designs has been at the forefront of this design revolution. With Gauri Khan and Manish Malhotra's creative genius combined with Bonito's expertise, we've set new standards for luxury home interiors. 
1BHK: Compact Yet Chic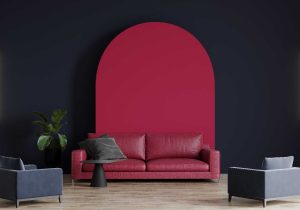 Let's start with the cozy 1BHK apartments, often seen as a challenge for luxury interior design. But for Bonito Designs, it's an opportunity to showcase their creativity. We masterfully blend space-saving furniture with colour palettes and clever storage solutions. 
Tip: Use light shades and mirrors to make your 1BHK appear more spacious.
2BHK: Balancing Space and Style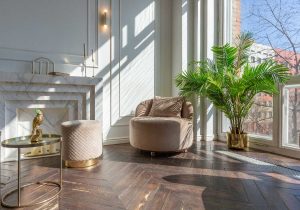 Moving up the ladder to the 2BHKs. Strike the perfect balance between space and style. Each room is meticulously crafted to exude luxury while ensuring maximum functionality. The result? A 2BHK that feels like a 5-star suite.
Tip: Opt for multi-functional furniture to maximise space in your 2BHK.
3BHK: Grandeur Redefined
Finally, we arrive at the majestic 3BHK apartments. Pulls out all the stops. Transform your home into the coolest corner of comfort and grandeur. From walk-in closets to exquisite master bedrooms, let every corner whisper extravagance.
Tip: Invest in statement pieces like chandeliers and artwork to elevate the luxury quotient of your 3BHK.
Bringing Luxe to Your Home
So, how can you bring a touch of celebrity-inspired luxury to your home, regardless of its size?
Colour Palette: Opt for neutral colours like whites and pastels. They create an illusion of space and offer a timeless, sophisticated look.
Furniture: Invest in high-quality, well-crafted furniture pieces that add both functionality and elegance to your home.
Lighting: Don't underestimate the power of lighting. Well-placed, stylish lights can completely transform the ambiance of your home.
Texture: Introduce rich textures through rugs, cushions, and throws. They not only add warmth but also a sense of opulence.
How Can We Help:
In conclusion, luxury interior design isn't limited to the size of your home. Thanks to pioneers like Bonito Designs, you can infuse glamour and grandeur into every nook and cranny. So, whether it's a cozy 1BHK, a balanced 2BHK, or a sprawling 3BHK, embrace the luxe life – it's just a design away!
For expert guidance and personalised interior design solutions, look no further than Bonito Designs, India's premier full-home interior design brand. With a vast portfolio of over 250+ in-house designers, our creative team brings innovation and expertise to every project.
What makes Bonito Designs truly exceptional is our commitment to customer satisfaction. They offer a remarkable 10-year warranty on our interior services, ensuring your peace of mind for years to come. So, whether you have a 1BHK or a 3BHK, Bonito Designs has got you covered! Turn your dream home into reality with our top-notch interior design solutions.