Foyer Design
A foyer is a great space in a home. Creating an interesting foyer in a home can offer you great storage space in a chic way. Your visitors attention will be paused for a while they walks into the living room. Making your entryway like a designer foyer is now be so easy when you go through these ideas.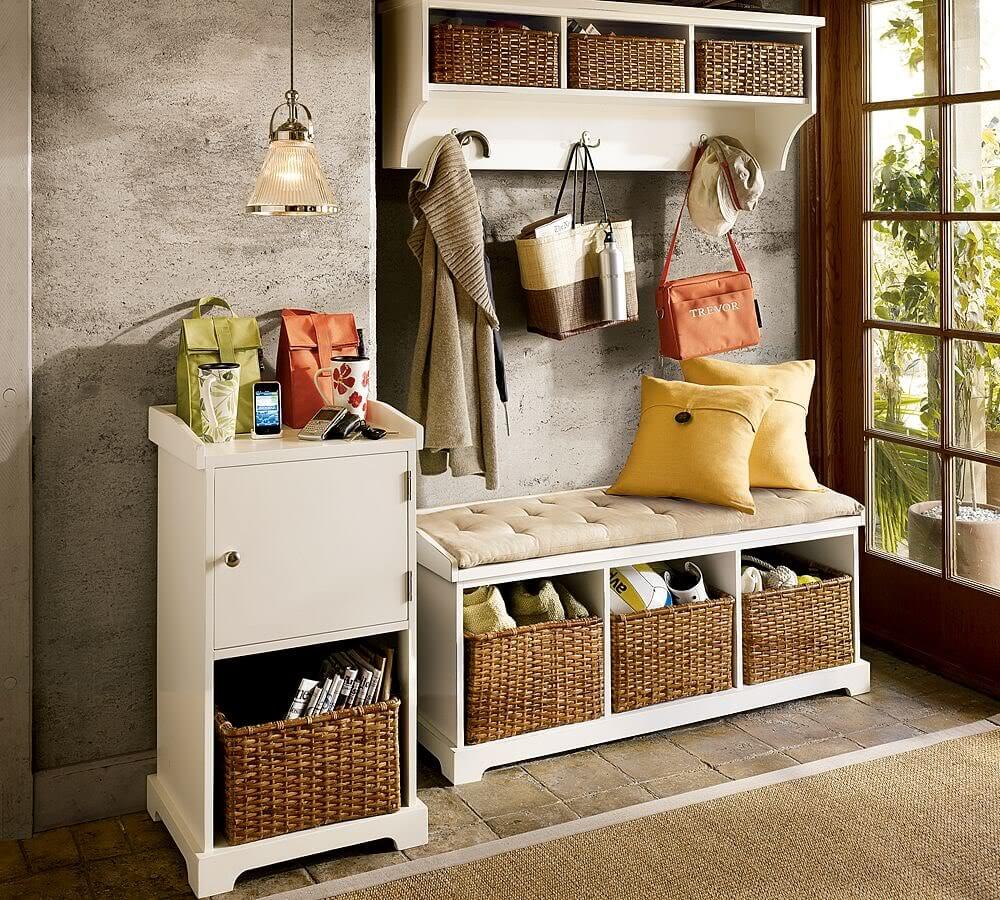 Source
In brief, a foyer is a great convenient and essential place in a home. But in today's time, when space is really a constraint, not many homes or apartments have an actual foyer.
For such, here is some happy news for them. And that is… it is actually easy to 'create a foyer', by creating an illusion of a foyer with some creative arrangement.
Here are some ways to create a foyer when there isn't one actually:
Tip1# Use hangers while designing a foyer:
Nowadays you can get many designer hangers in market.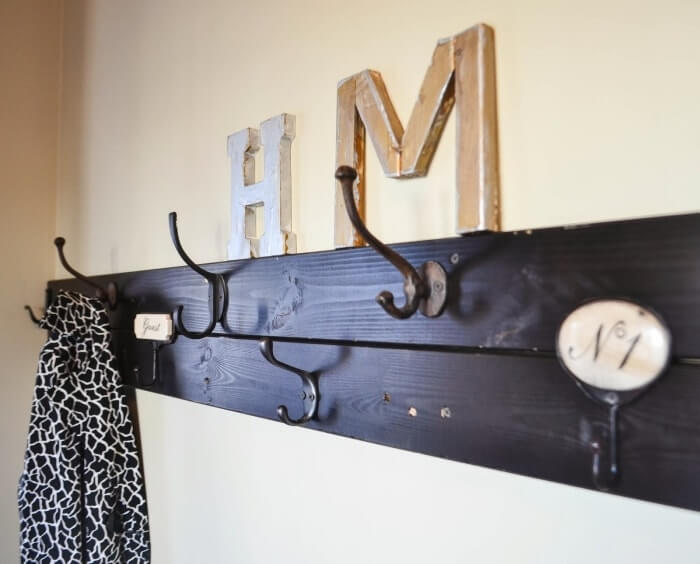 Source
There are even hangers in the design of a tree or ladder. You can keep such hangers near the wall or near the entrance.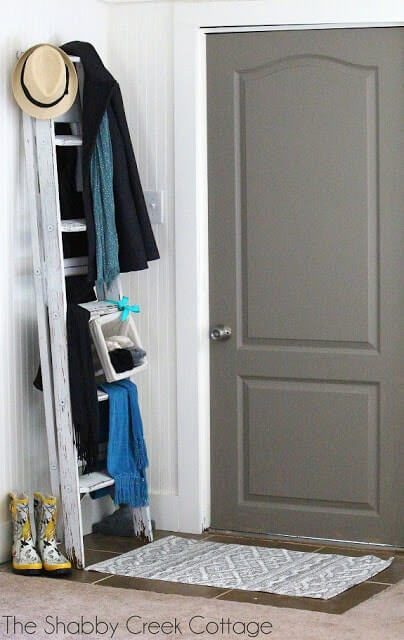 Source
These hangers can be used to hang coats, bags, keys, etc. They not only look great aesthetically but they are of good functional use too.
Tip2# Use tables:
A small side table that has drawers can very well create the impression of a foyer. You can even hang family portraits or paintings on the space above the table.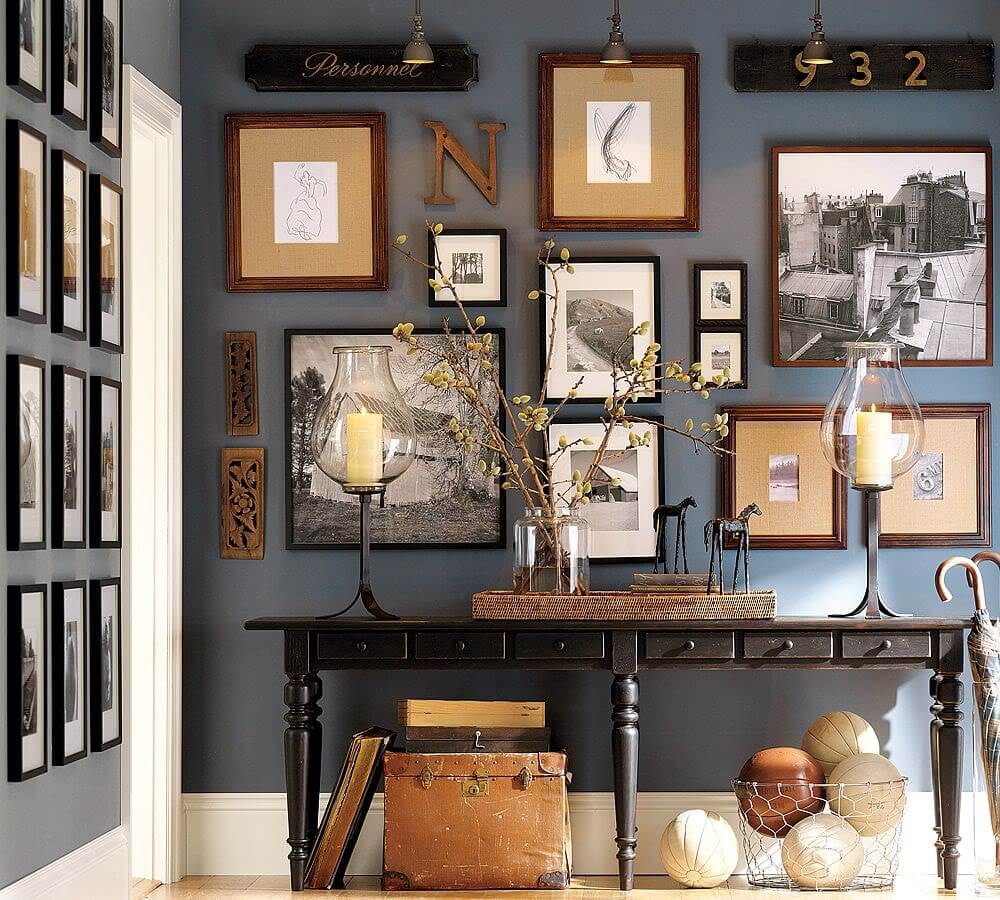 Source
The table can be used to keep shoes, keys or umbrellas. This is one of the most functional ways to create a feel and look of a foyer.
Tip3# Mirror, mirror on the wall, isn't my foyer the best:
A mirror on the wall near the entrance works in many ways. On one side, it creates the illusion of a larger space and on the other, it can be used to check out oneself while entering or leaving the house. Another advantage is the attractiveness it lends.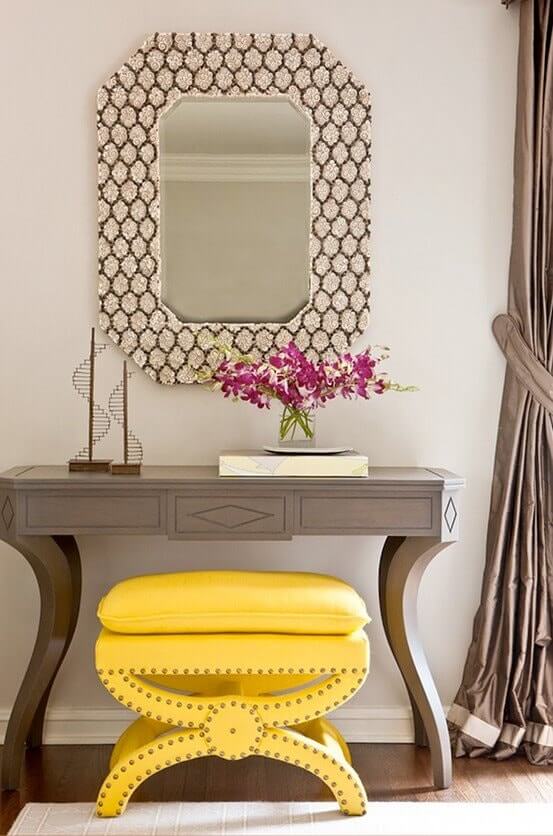 Source
Today, there are many designs available in terms of mirrors and you too can add your own creativity by giving it some attractive touches. On its sides you can have small holders to hold a coat or a bag or keys.
Tip4# Let the wall give the feel of a foyer:
The wall near the entrance can be 'converted' into a foyer by giving it a different look and feel from the remaining part of the room.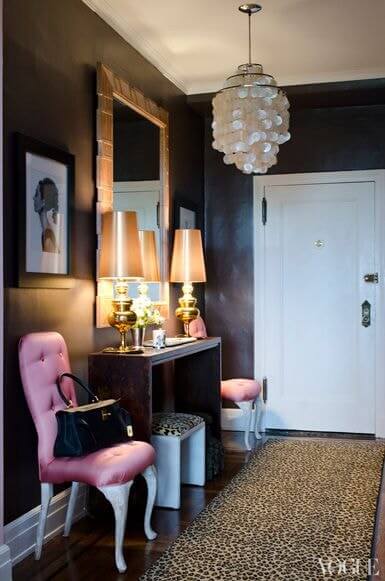 Source
It can be done by painting the wall in a different colour. You can choose a lighter shade of the main colour or a subtle shade. It should not look too drastic also. Another way is to paste wall papers on this wall to give it a distinct look.
Tip5# A small chair, a small utility stand and this is a foyer:
A small utility stand, that is, a simple stand with space to hang things can be a good idea to have. This stand can be used to hang things and if it has some space below to keep shoes, that would be a great idea.
Place a small chair near it so that guests can use it to sit to remove or wear shoes.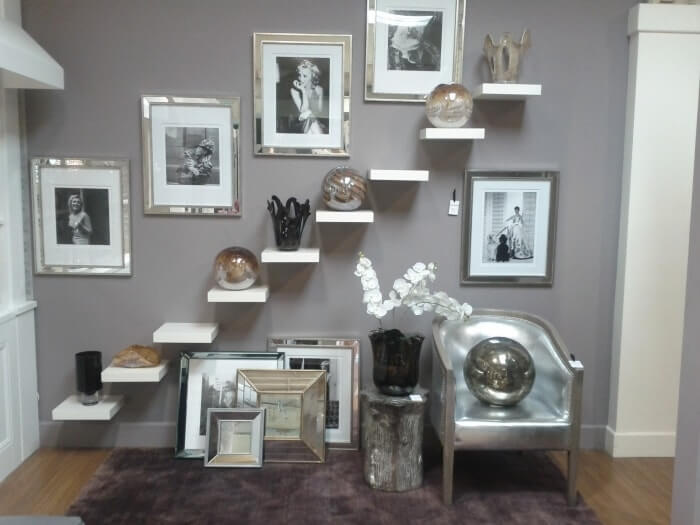 Source
These are some ways to create the feel of a foyer in your home. You can come up with your own ideas and use things that you already have in your home to design the space.
All it needs is a little thinking on your part and see how your 'make-feel-foyer' looks the best in your home. It might look so good that you will be glad that you don't have an actual foyer!