Introduction:
When it comes to our homes, we all desire to create an inviting and luxurious ambiance that reflects our taste and personality. Home luxury decor allows us to transform our living spaces into elegant sanctuaries that exude opulence and comfort. In this comprehensive guide, we will explore the principles, key elements, and top trends in home luxury decor. Let's embark on a journey to elevate your living space and turn your house into a stunning haven of grandeur. 
Understanding Home Luxury Decor:

 
Home luxury decor is about creating an environment that epitomizes sophistication, elegance, and refinement. It revolves around a perfect fusion of high-quality materials, exquisite craftsmanship, and attention to detail. A luxurious home should not only be aesthetically pleasing but also functionally practical, providing a seamless blend of style and comfort.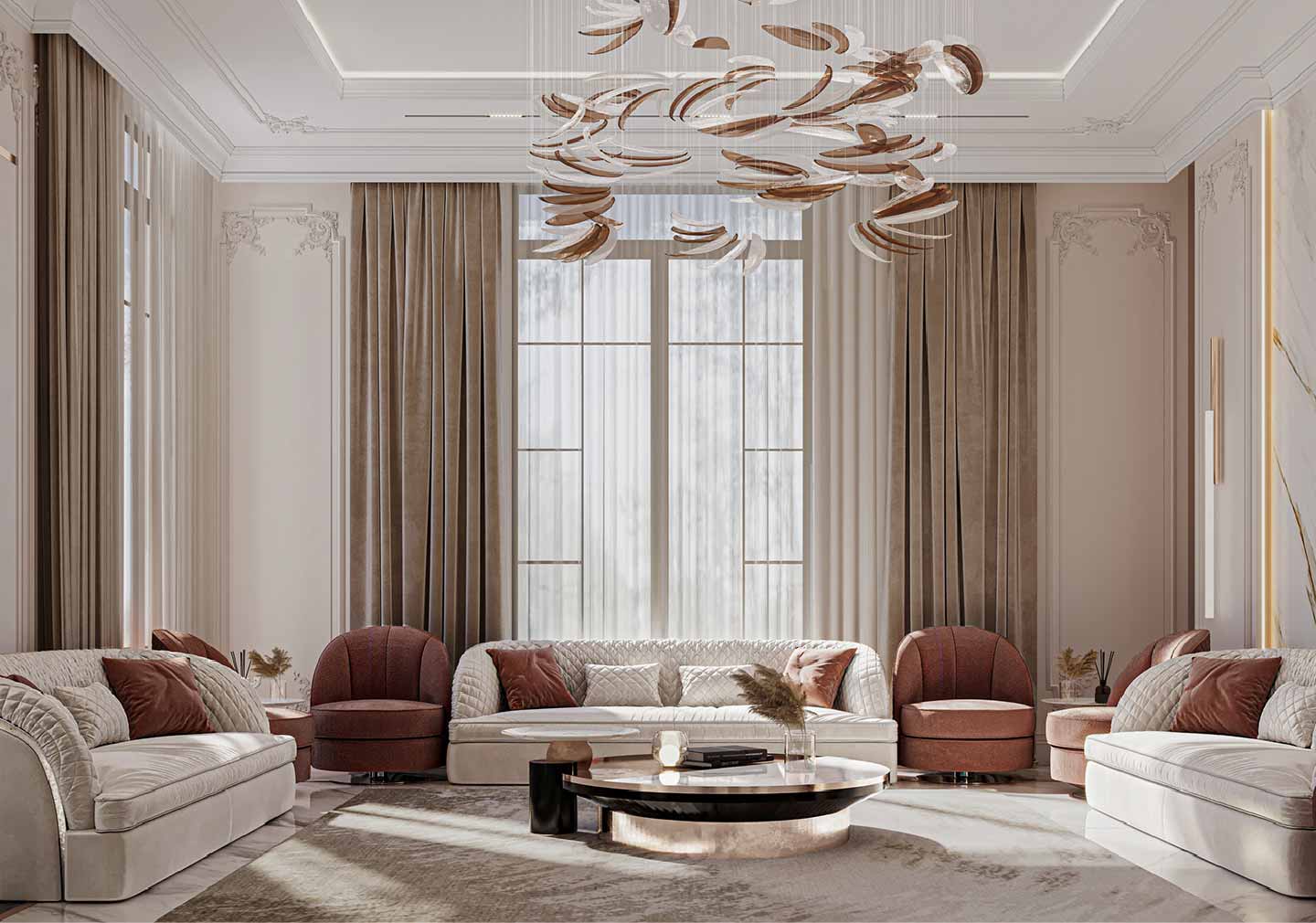 Embrace Timeless Elegance:

 
Timeless elegance is the foundation of home luxury decor. Opt for classic design elements such as intricate moldings, rich fabrics, and refined finishes. Consider investing in high-end furniture pieces that will stand the test of time and serve as statement pieces in your living space.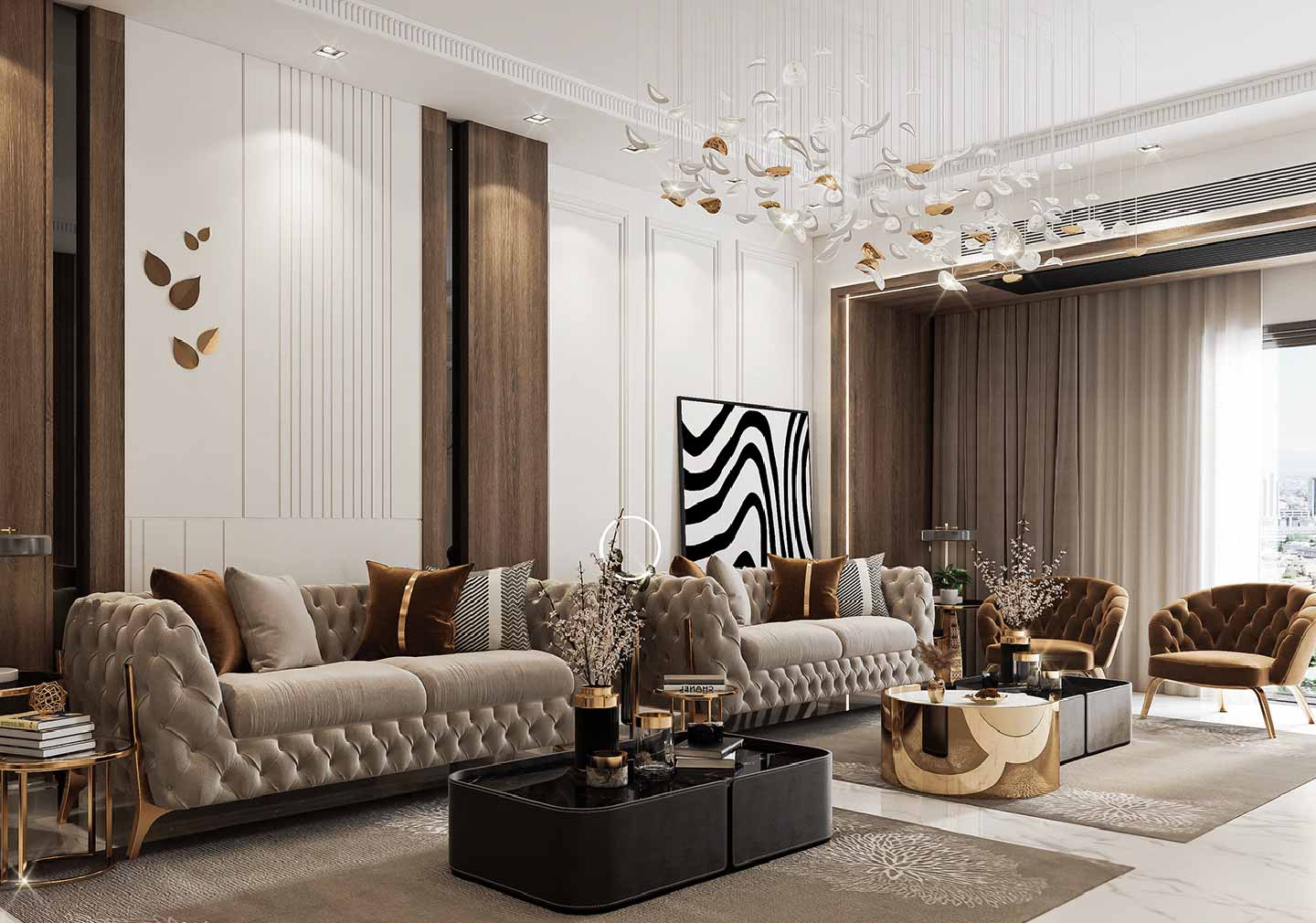 Luxurious Fabrics and Textiles:

 
Selecting sumptuous fabrics and textiles is crucial to infuse luxury into your home. opt for plush velvet, silk, cashmere, and fine wool to add a touch of opulence. Incorporate these luxurious textiles into your upholstery, drapery, and decorative pillows to create a lavish and inviting atmosphere. 
Illumination plays a pivotal role in home luxury decor. Integrate grand chandeliers, elegant wall sconces, and designer floor lamps to create a mesmerizing ambiance. Consider using dimmer switches to control the lighting intensity and set the desired mood for different occasions.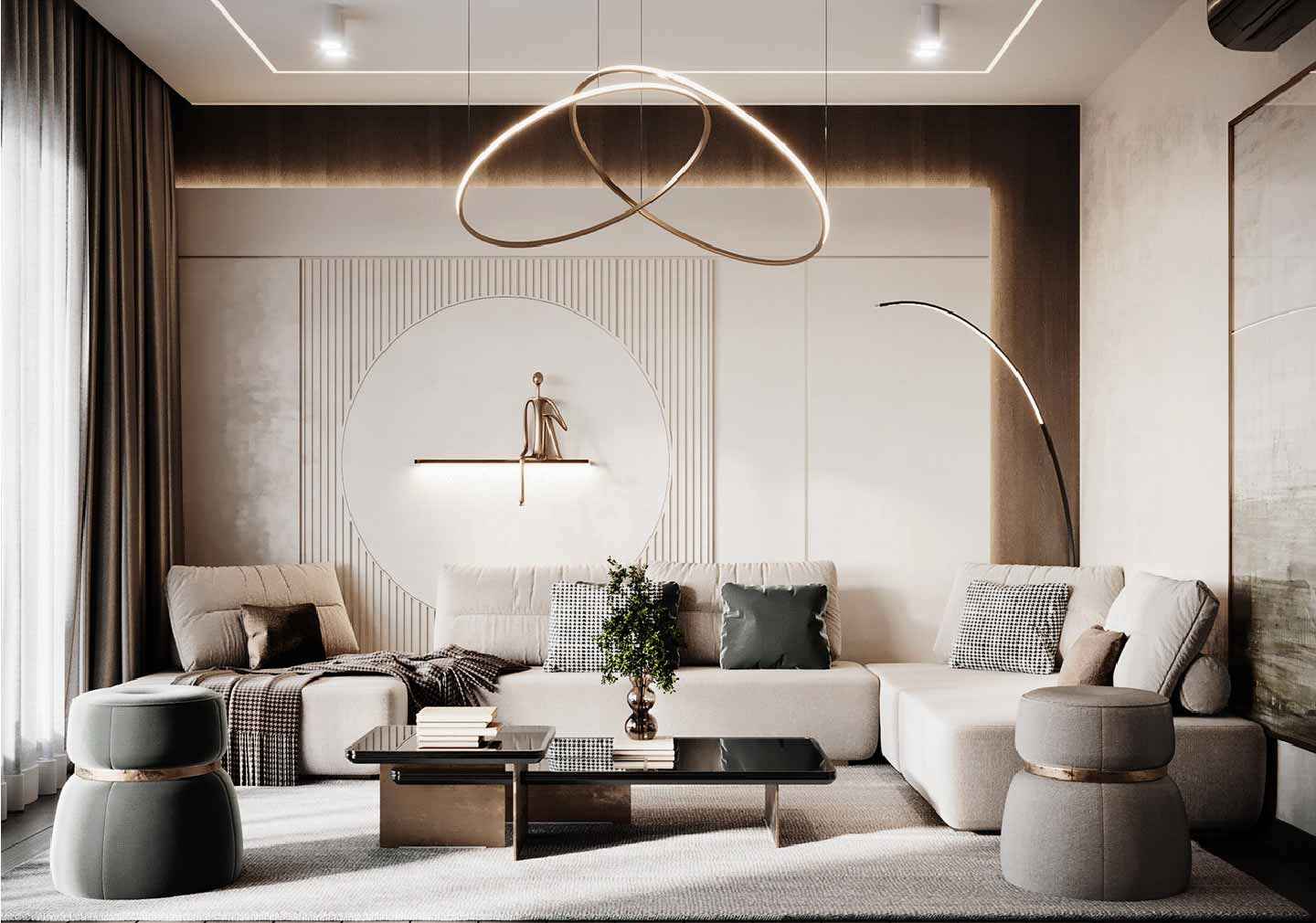 Layering is a key technique to add depth and visual interest to your home decor. Employ multiple textures, patterns, and colors in your furnishings and accessories. Layer rugs, throws, and cushions to create a cozy and inviting space that exudes luxury.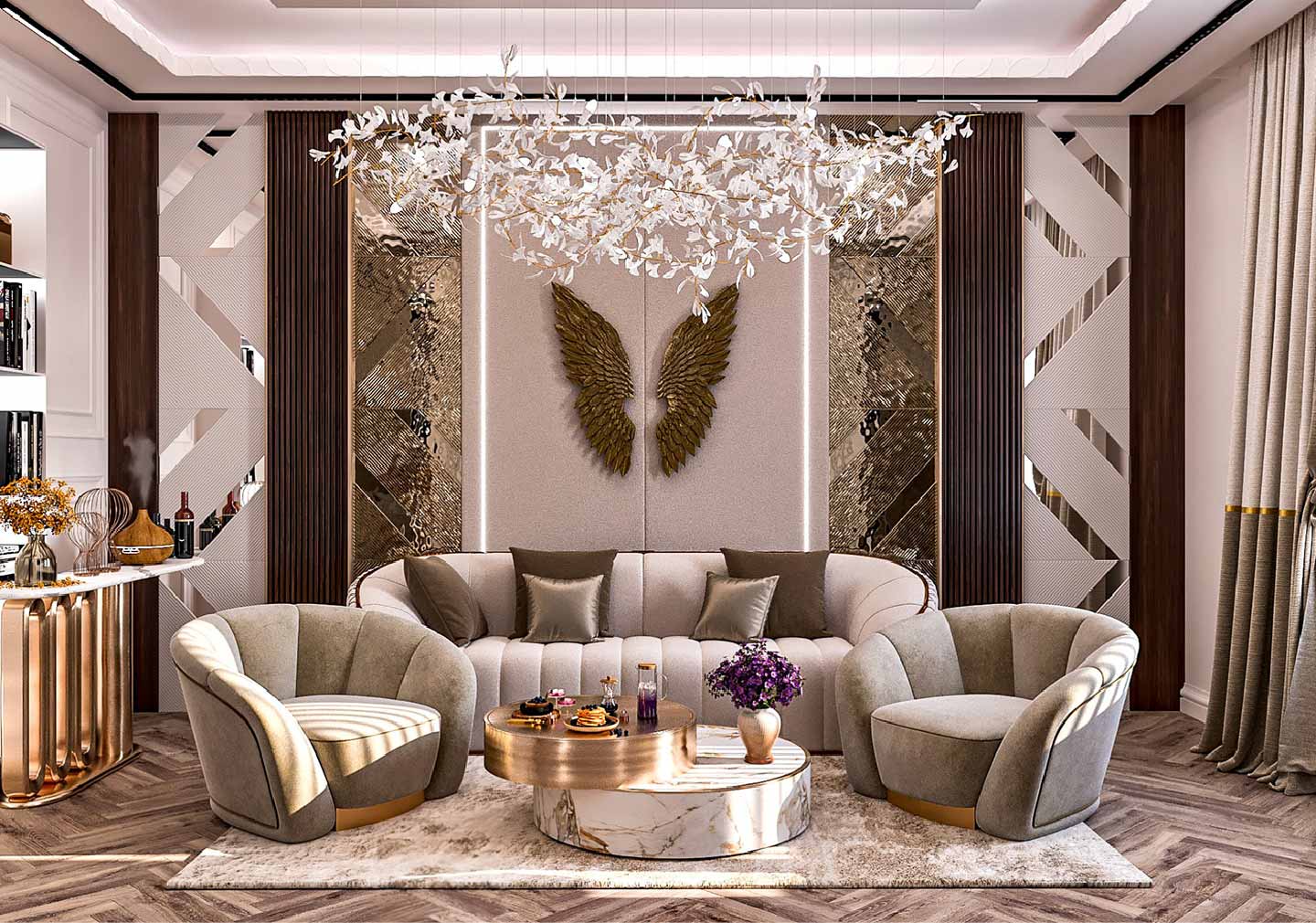 Elevate your walls with opulent treatments such as textured wallpapers, intricate wall panels, or artisanal wall murals. These features can serve as focal points and add a touch of sophistication to your home.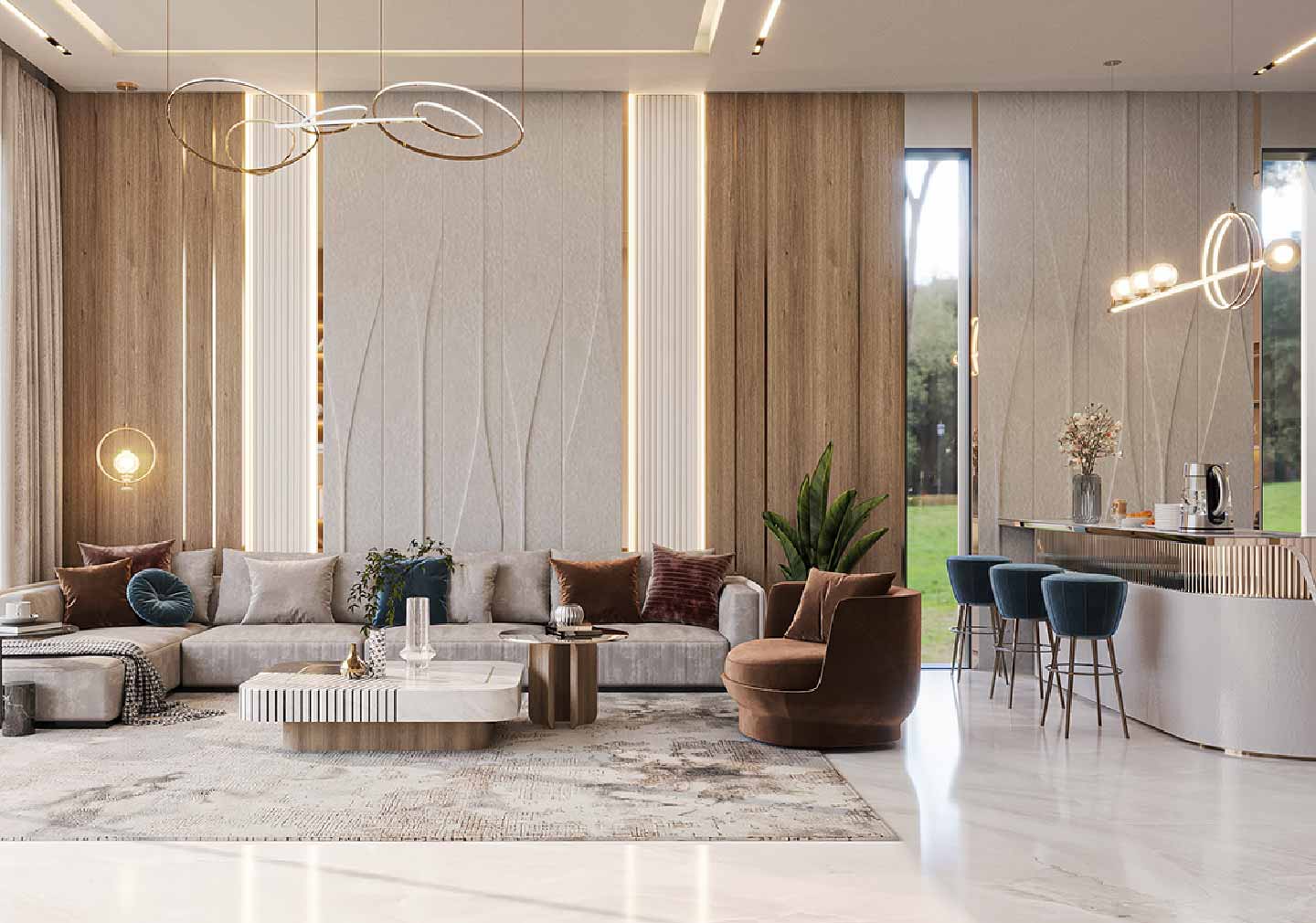 Curated Art and Decorative Pieces:

 
Art plays a pivotal role in defining the luxury of your living space. Invest in curated art pieces that resonate with your style and elevate the overall ambiance. Display art strategically, using elegant frames and museum-quality lighting to accentuate their beauty.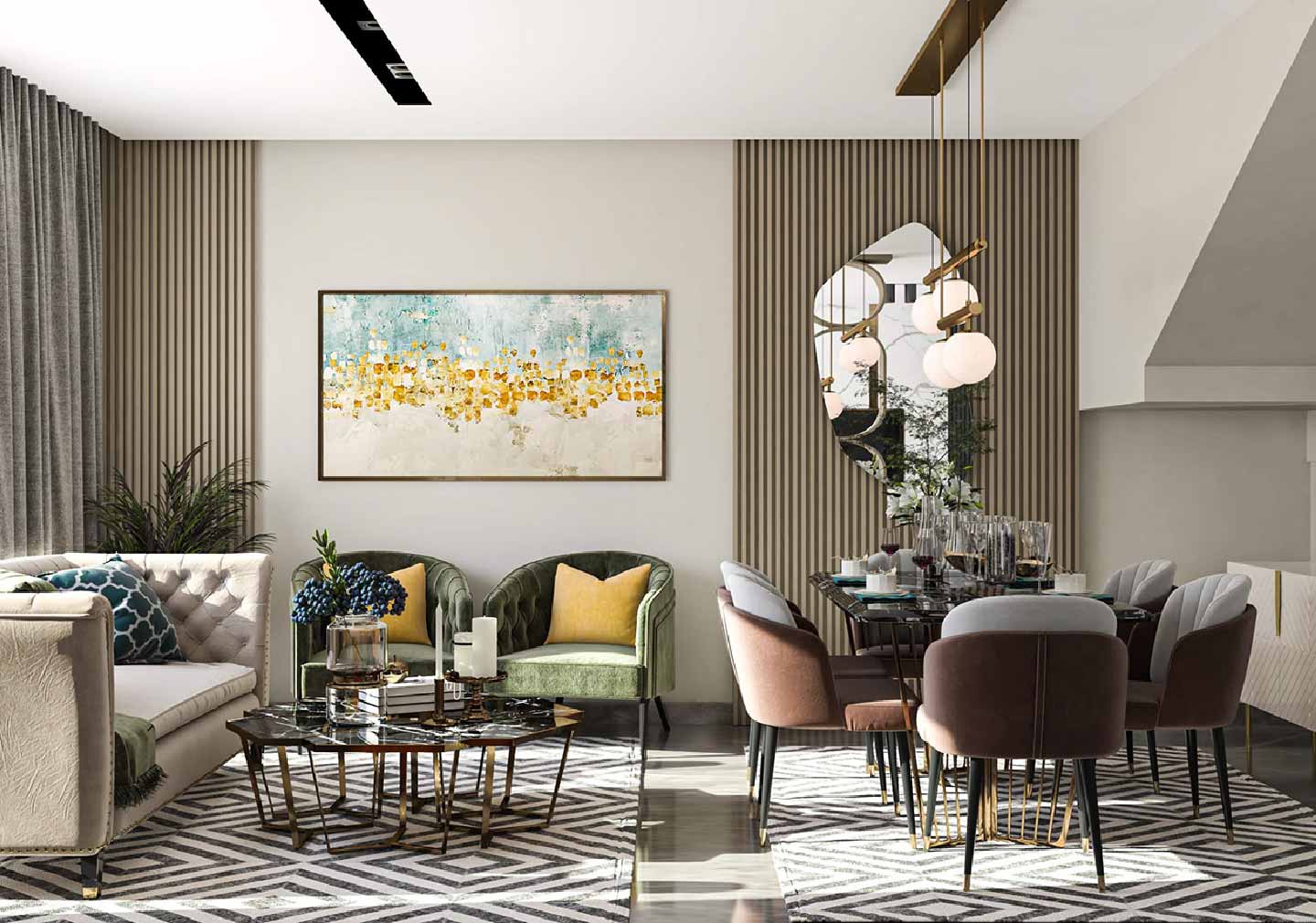 Customization and Personalization:

 
One hallmark of luxury decor is customization. Incorporate bespoke elements such as custom furniture, tailored drapery, and personalized accents to reflect your unique taste and preferences.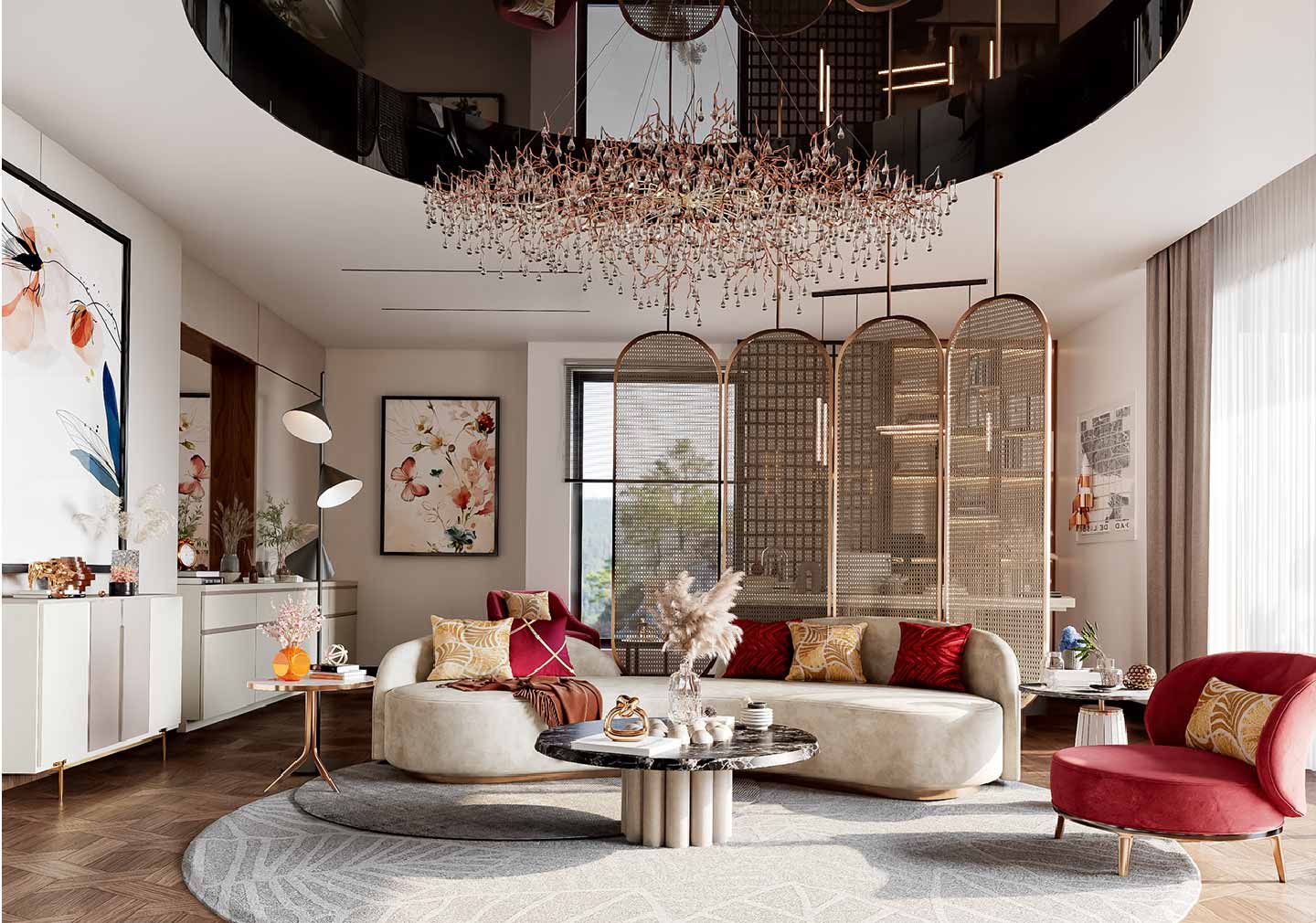 Transform your bathroom into a spa-like retreat with premium fixtures, indulgent bathtubs, and luxurious toiletries. Incorporate natural elements such as stone and wood to evoke a sense of tranquility and relaxation.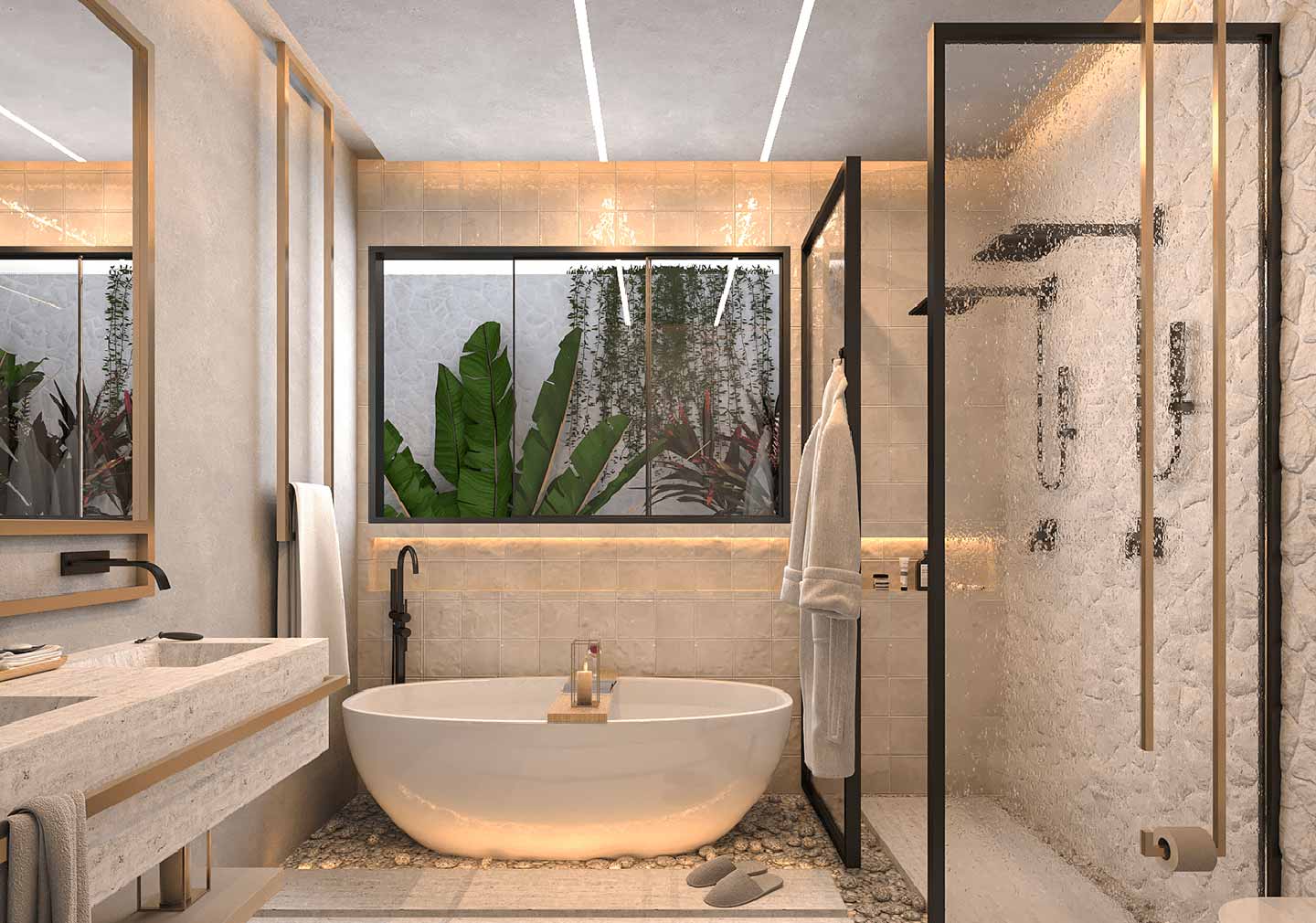 Integrate smart home technology into your luxury decor to enhance convenience and efficiency. Automated lighting, temperature control, and smart entertainment systems allow you to control your home environment effortlessly, adding a touch of modern luxury to your space. 
Luxury decor extends to every aspect of your home, including the flooring. Choose high-quality materials such as marble, hardwood, or natural stone to elevate your living space. Ornate rugs and carpets can further enhance the opulence of your rooms.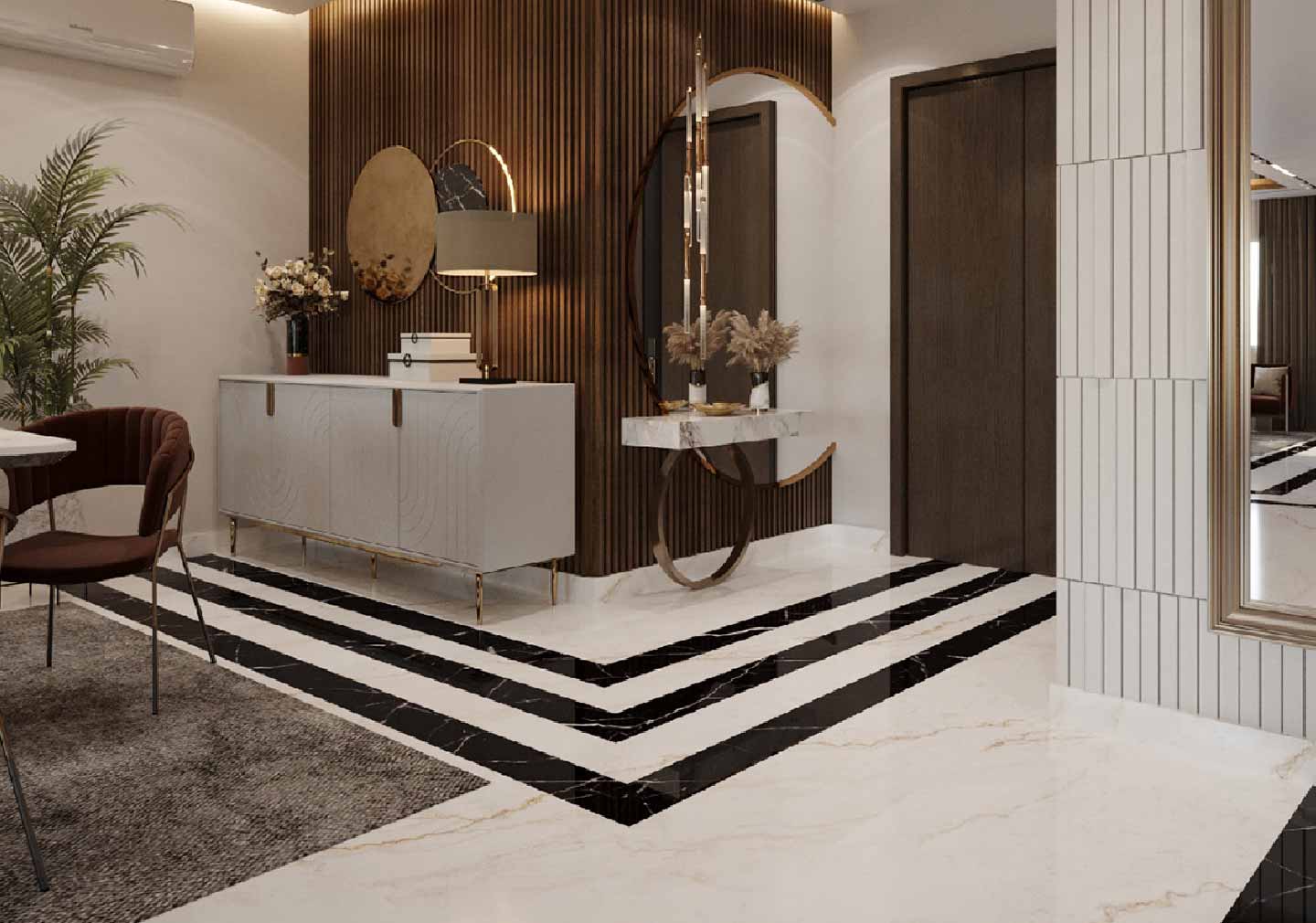 Often overlooked, the ceiling can be a powerful canvas for luxury decor. Consider decorative moldings, intricate designs, or even a hand-painted fresco to create a breathtaking statement ceiling that adds a touch of grandeur to your rooms.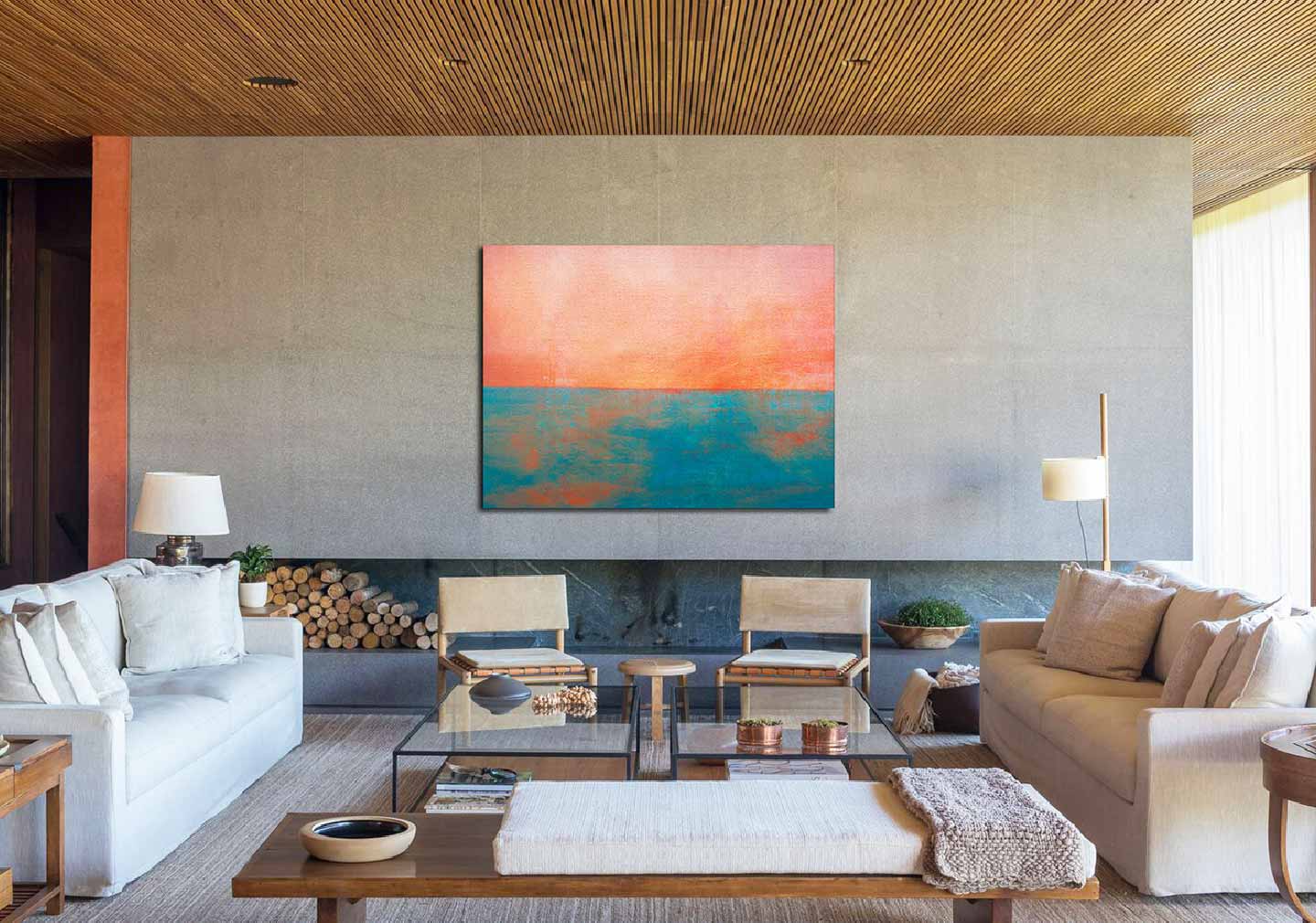 Exclusive Home Libraries:

 
For book lovers, a home library is the epitome of luxury. Create an exclusive reading space with custom bookshelves, cozy seating, and soft lighting. Display rare editions and literary classics to showcase your refined taste.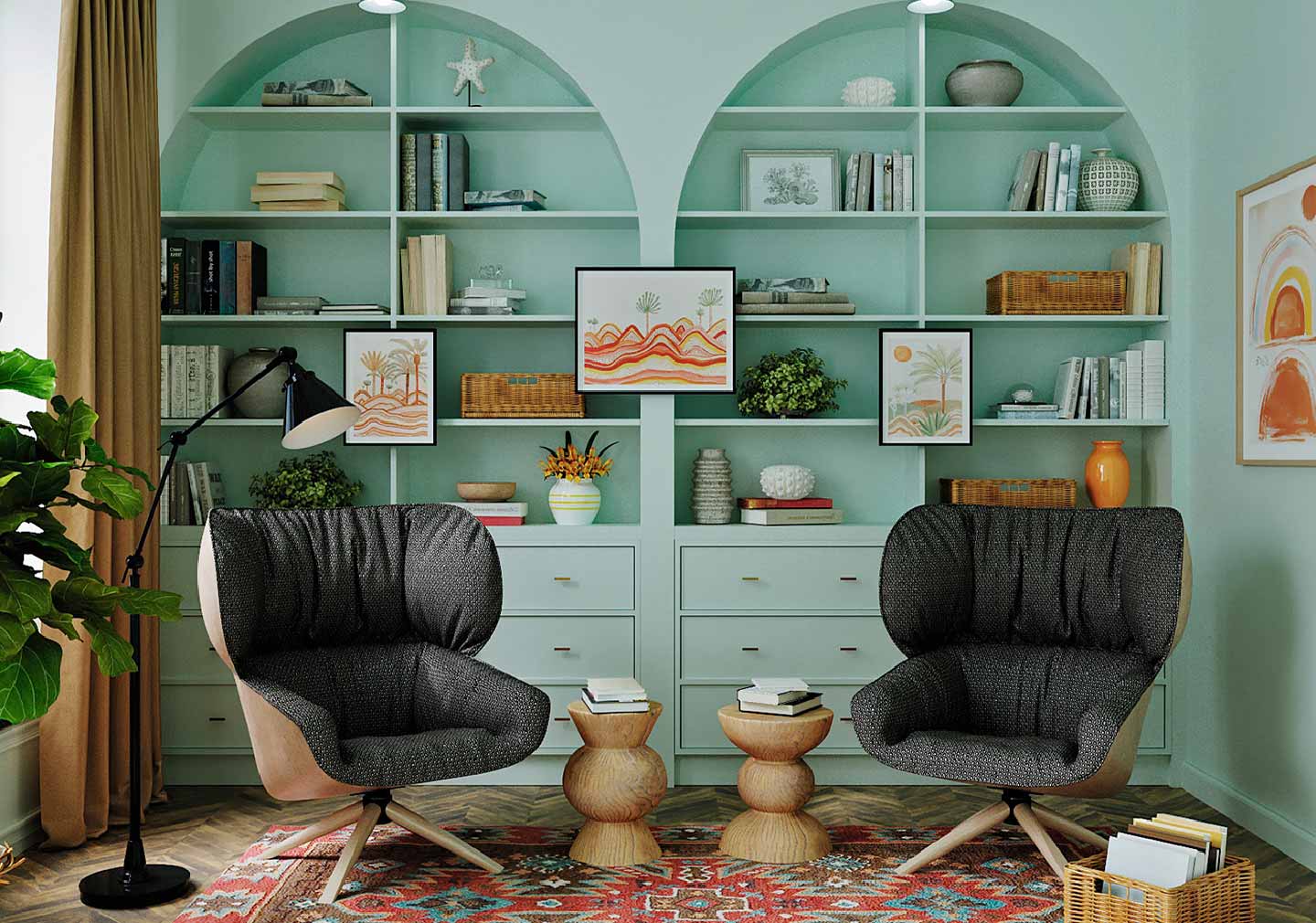 Elevate your productivity and work experience by designing a luxury home office. Invest in premium office furniture, ergonomic seating, and advanced technology. Enhance the ambiance with tasteful artwork and decor that inspires creativity.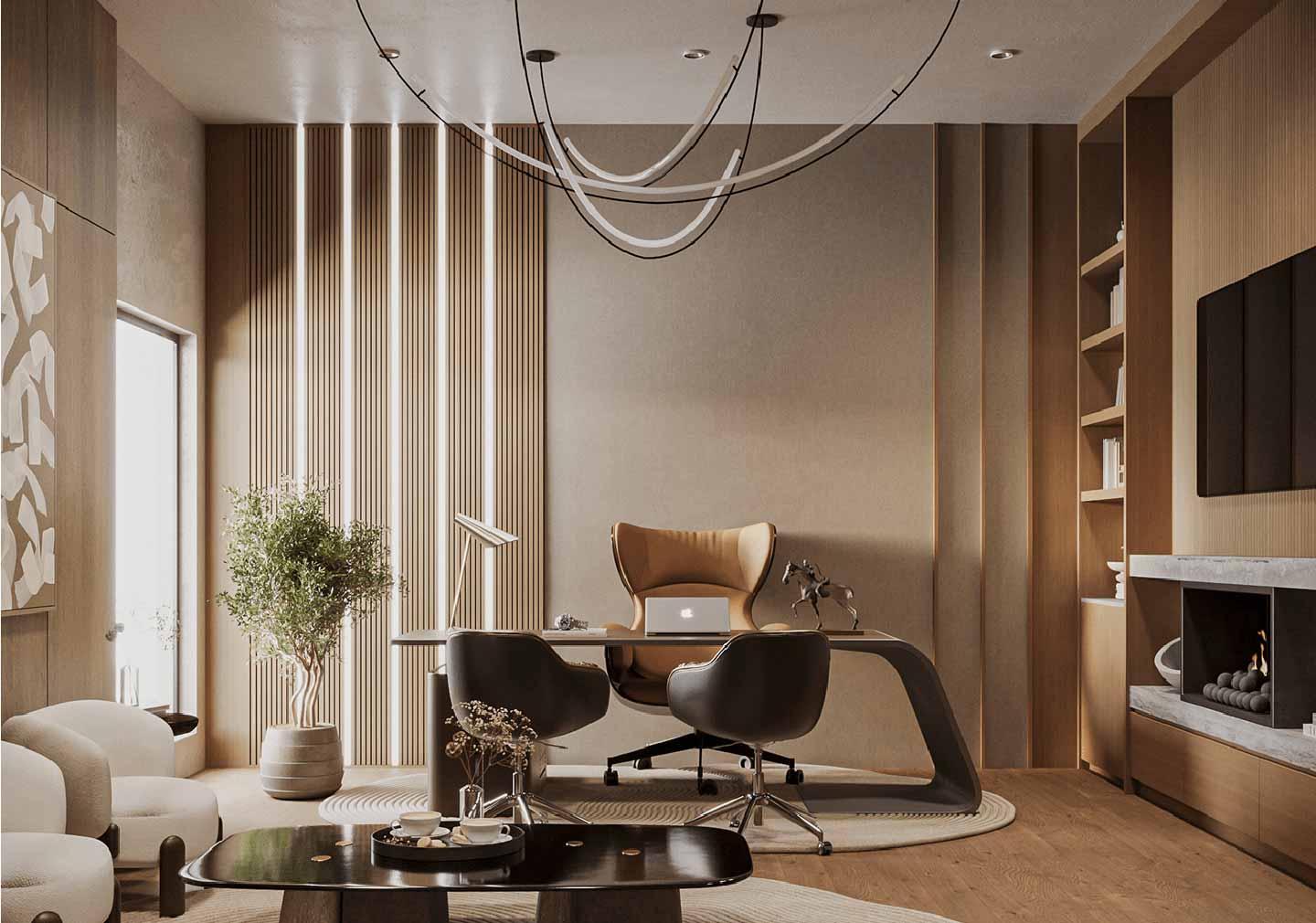 Home Theaters and Entertainment Rooms:

 
Indulge in the ultimate luxury by designing a dedicated home theater or entertainment room. Incorporate state-of-the-art audiovisual equipment, comfortable recliners, and soundproofing to create an immersive cinematic experience. Decorate the walls with movie posters or artistic panels to give your entertainment space a touch of Hollywood glamour. This luxury retreat will be a favorite spot for family gatherings and entertaining guests, providing an unforgettable entertainment experience.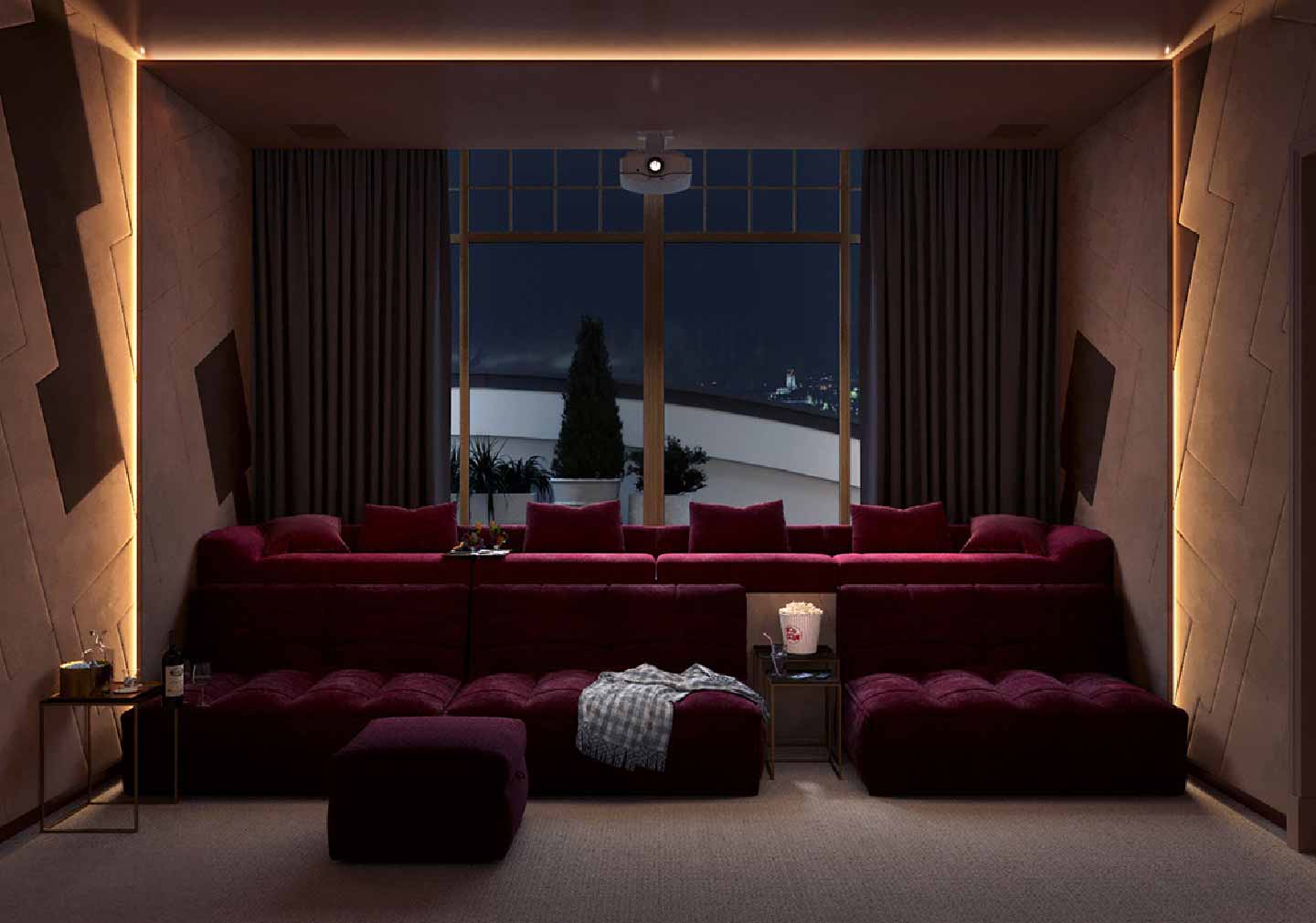 For those passionate about cooking and entertaining, a gourmet kitchen is a must-have in luxury decor. Install high-end appliances, professional-grade cooktops, and ample counter space for food preparation. Incorporate elegant kitchen islands, wine fridges, and designer cabinetry to enhance the aesthetics and functionality. A gourmet kitchen will not only elevate your culinary experience but also serve as a focal point for social gatherings and luxurious dining experiences.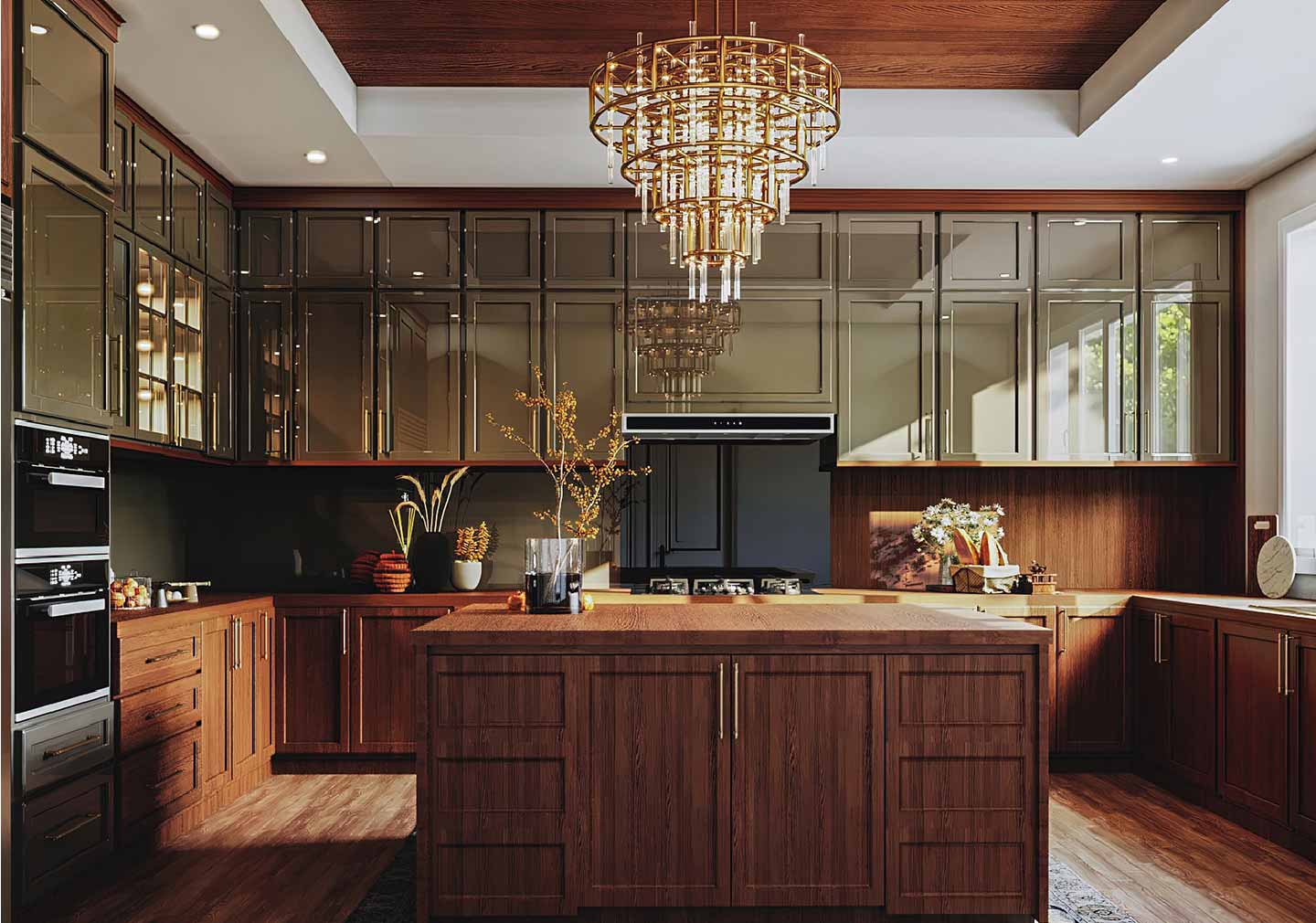 Indoor Gardens and Green Spaces:

 
Bring the beauty of nature indoors by creating an indoor garden or green space. Install living walls, planters, and vertical gardens to infuse your home with a sense of tranquility and harmony. Choose air-purifying plants to improve indoor air quality and create a healthier living environment. An indoor garden will not only enhance your luxury decor but also connect you with the calming and rejuvenating effects of nature.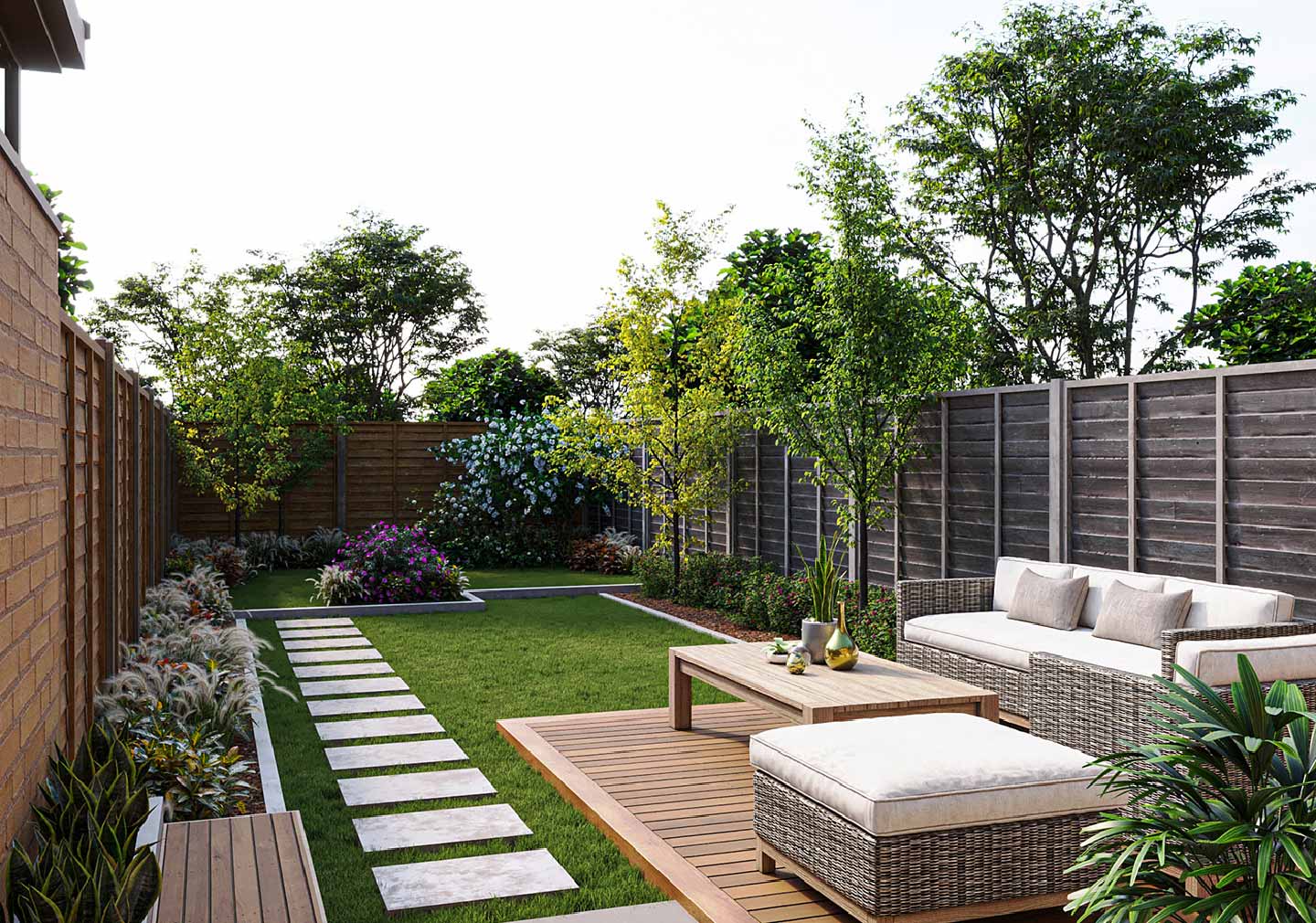 A private home gym is a testament to both luxury and wellness. Design a fitness space equipped with state-of-the-art exercise machines, free weights, and workout accessories. Opt for high-quality rubber flooring for safety and comfort during workouts. Integrate large mirrors and ample natural light to create an energizing and motivating environment.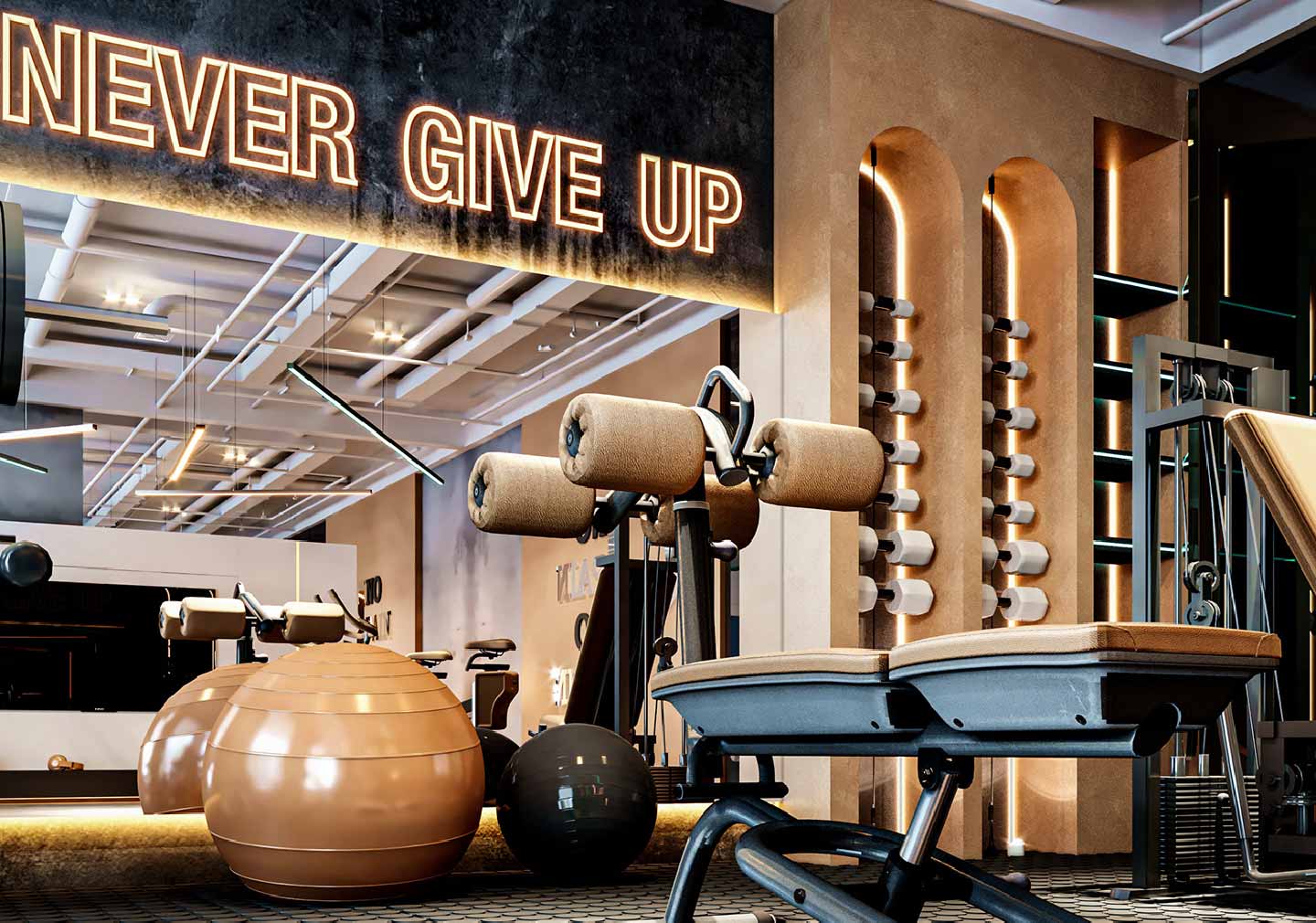 Personalize the space with your favourite motivational quotes or artwork to inspire your fitness journey. Including a dedicated yoga and meditation area will further enhance your well-being and provide a space for inner peace. With a private home gym, you can maintain your fitness routine in the privacy of your home, promoting a healthy lifestyle and overall well-being. 
Conclusion:
As we conclude this comprehensive guide to home luxury decor, we have explored various elements that can transform your living space into a haven of elegance, opulence, and comfort. From embracing timeless elegance to incorporating smart technology and wellness features, each aspect contributes to the creation of a luxurious and harmonious home. 
By investing in high-quality materials, curated art, and personalized touches, you can reflect your unique style and create a living space that evokes a sense of grandeur. The addition of home theaters, gourmet kitchens, private swimming pools, high-tech home offices, and indoor gardens further enhances the luxurious experience, offering you a lifestyle that is both indulgent and functional. 
Remember that home luxury decor is a journey of self-expression and a reflection of your passions and aspirations. By incorporating these ideas and trends into your decor, you can elevate your living space and turn your house into a magnificent sanctuary that brings joy and fulfilment to your daily life.