Blinds that suit your home and residence
All homes have windows but windows with just doors are not a convenient option. If it is too cold, the windows have to be shut and if too much sun rays are coming in, then the windows have to be closed again. In such a scenario, it is the case of just closed or open windows and no stage in between.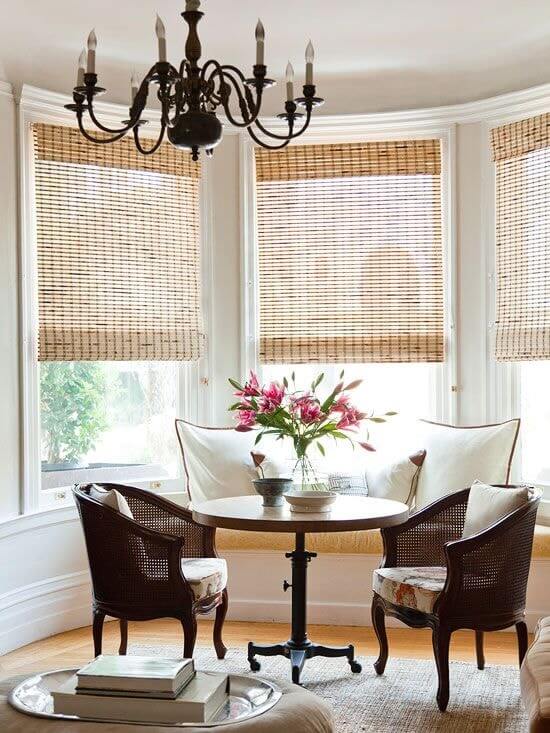 Source
The only solution to such a situation is to have window blinds. Window blinds helps to have privacy and sense of security. Unlike windows which if open, makes you a display piece in front of the outside world, the blinds will protect you from anyone watching you at night or during day time. In that sense you will feel secure and safe at home.
Window blinds also help in controlling temperature. What do you during summers? You keep your windows shut and switch on the air conditioner. But with blinds, you can choose how much sun to be allowed in so that the room does not get too hot. So, you are also thus able to save on energy bills.
With the help of window blinds you can also control the light levels. The scorching sun rays would not be able to disturb you when you want to wake up late. Different styles of blinds will ensure that light does not enter your room.
Different kinds of blinds
In today' time and space, window blinds have become a necessity. Here are 4 different types of blinds that you should know about so that you can choose blinds that go well with your home and office.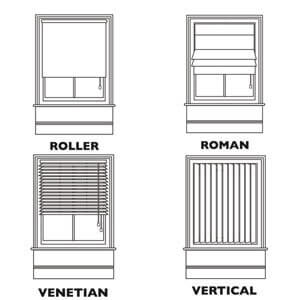 Source
Venetian blinds:
Made from horizontal slates, Venetian blinds are one of the most preferred blinds because they suit all types of rooms.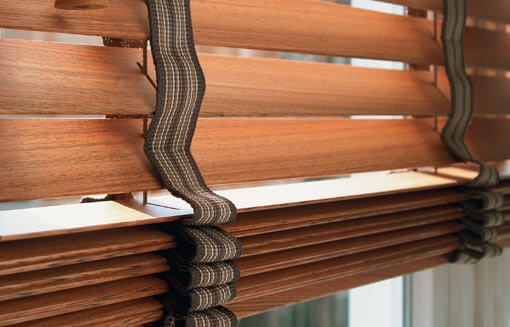 Source
Another advantage is that you can even fold them up completely, giving a feel of windows without blinds.
This will prove useful when you want the window to be completely open. Venetian blinds are available in different designs. They look chic and attractive.
Roman Blinds:
These blinds give the feel and look of drapes when they are lowered. This reason alone makes it much popular with buyers. Since they form horizontal folds when folded up, even then these blinds look stylish.
Source
Vertical Blinds:
Vertical Blinds are very sophisticated kind of blinds, hence find many takers. They are undoubtedly one of the best among window blinds.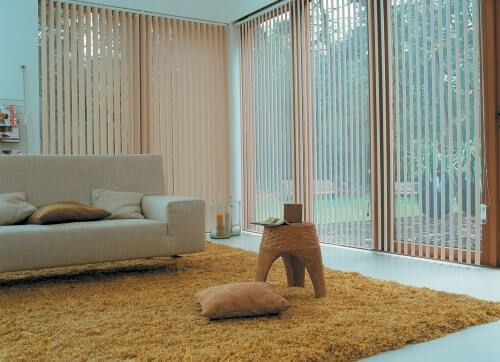 Source
The only glitch here is that it cannot be fit on windows that have inside openings and closures.
Roller Blinds:
Made generally from plastic, Roller Blinds keep windows free of any noticeable window handling and thus you need to remove them from window for cleaning. It has the capacity to block the outside light completely.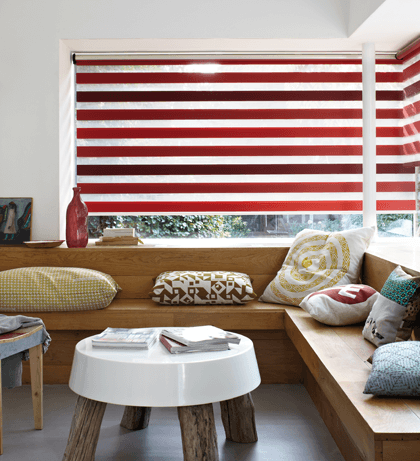 Source
Since they are practical and durable blinds, these Roller Blinds are very popular with home owners.
Blinds suitable for homes
Homes should have specific window blinds. Home is where you need your complete security and privacy, hence the blinds for home should be chosen carefully.
Roman Blinds are practical for home: Such blinds come in various materials and even bamboo and textiles and many colors too.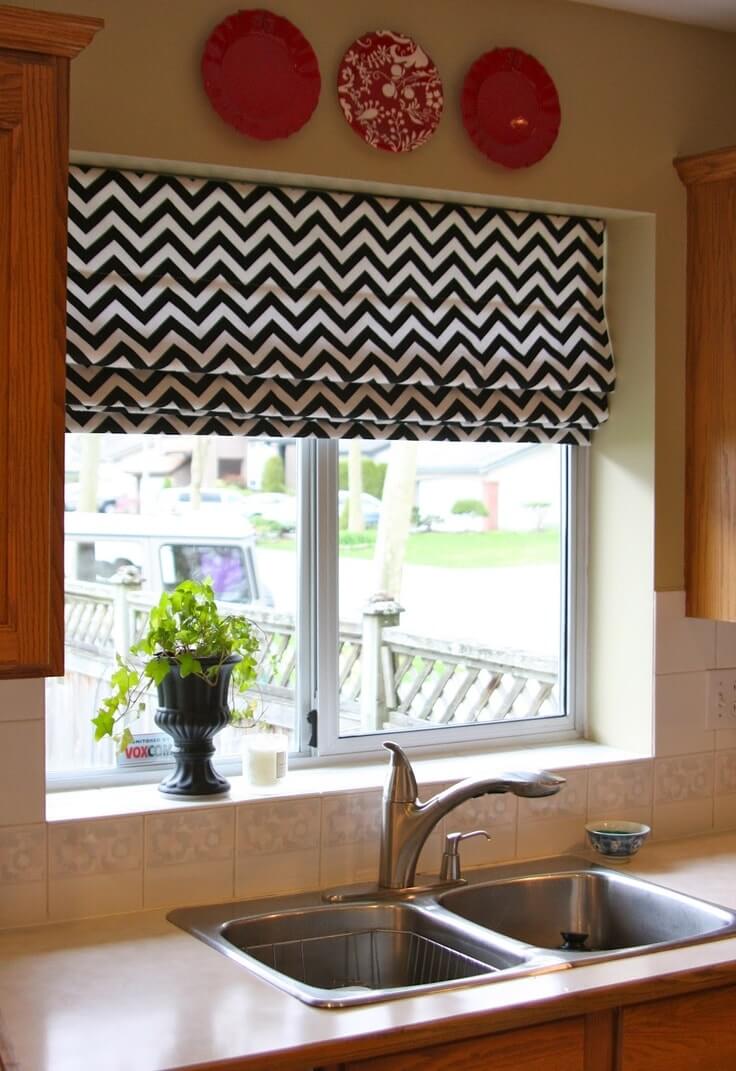 Source
It is possible to just roll them up when you do not need them and lower them easily for use.
Vertical Blinds apt for different types of décor:
Since vertical blinds are available in various designs and colors, it is easy to find blinds that can be coordinated with your home décor. Also with their high functional value, they are perfect for your home.
Horizontal Blinds:
These blinds look great in a home with much wooden furniture.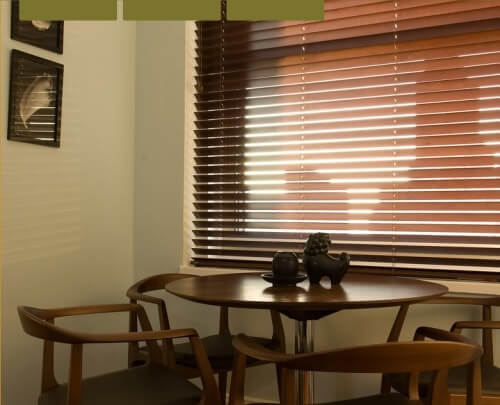 Source
Also these blinds are good at keeping humidity in control, hence suitable for areas with high humidity.
Blinds suitable for office windows
Blinds for office windows should be of high quality and should also match in style. Sophisticated window blinds add to the look and style of your office. A good and well-made window blind can also lift up the whole look of an office but at the same time, if blinds for windows show wear and tear, then the office also looks shabby despite having the best décor.
Blinds for office door windows have become an essential feature because of computers; as blinds can keep harsh sunlight away.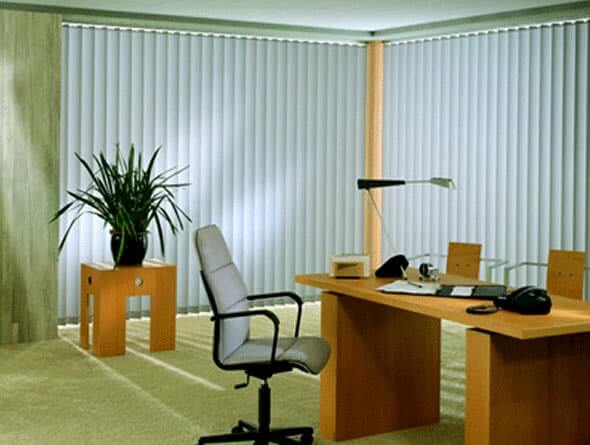 Source
In fact different blinds can work well for office, be it venetian blinds, vertical blinds, roller or roman blinds. Blinds made of aluminium or wood can be good for offices. At the same time, Roman Blinds made from fabrics are apt for office windows. Though roman blinds are more expensive than any other blinds, these blinds are high in attractive and functional value.
When it comes to choosing colors for blinds, opt for light colors since bright colors can be quite distractive. Bright colors are too informal and thus best to avoid them.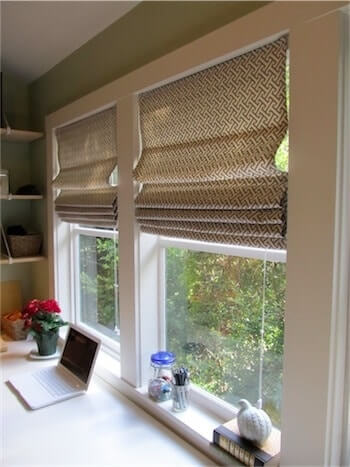 Source
Tip – Among different types of blinds and shades ; Brown and white blinds are best for office windows.
Light colors also lend a soothing charm to the environment and hence these colors are best for offices because it can help reduce the stress that is invariably associated with offices and work.
To conclude, it can be said that today, window blinds are an essential feature for windows both in offices and homes. Though same type of blinds can be fit for office and homes, it is best to select blinds appropriately.
Since blinds are available in different designs and various colors, you will always get something or the other that matches with your interior décor.
The only principal rule here is that blinds for office windows should have light colored blinds while homes can have bright ones. Blinds make your home and office look great and at the same time, offer privacy, security and temperature control.