Introduction:

 

You're sitting at your desk, working from home in your pajamas, with a coffee mug that's seen better days, and your bed just a few steps away. The line between your bedroom and workspace has blurred, and you find yourself contemplating whether it's acceptable to take a quick power nap during a video conference.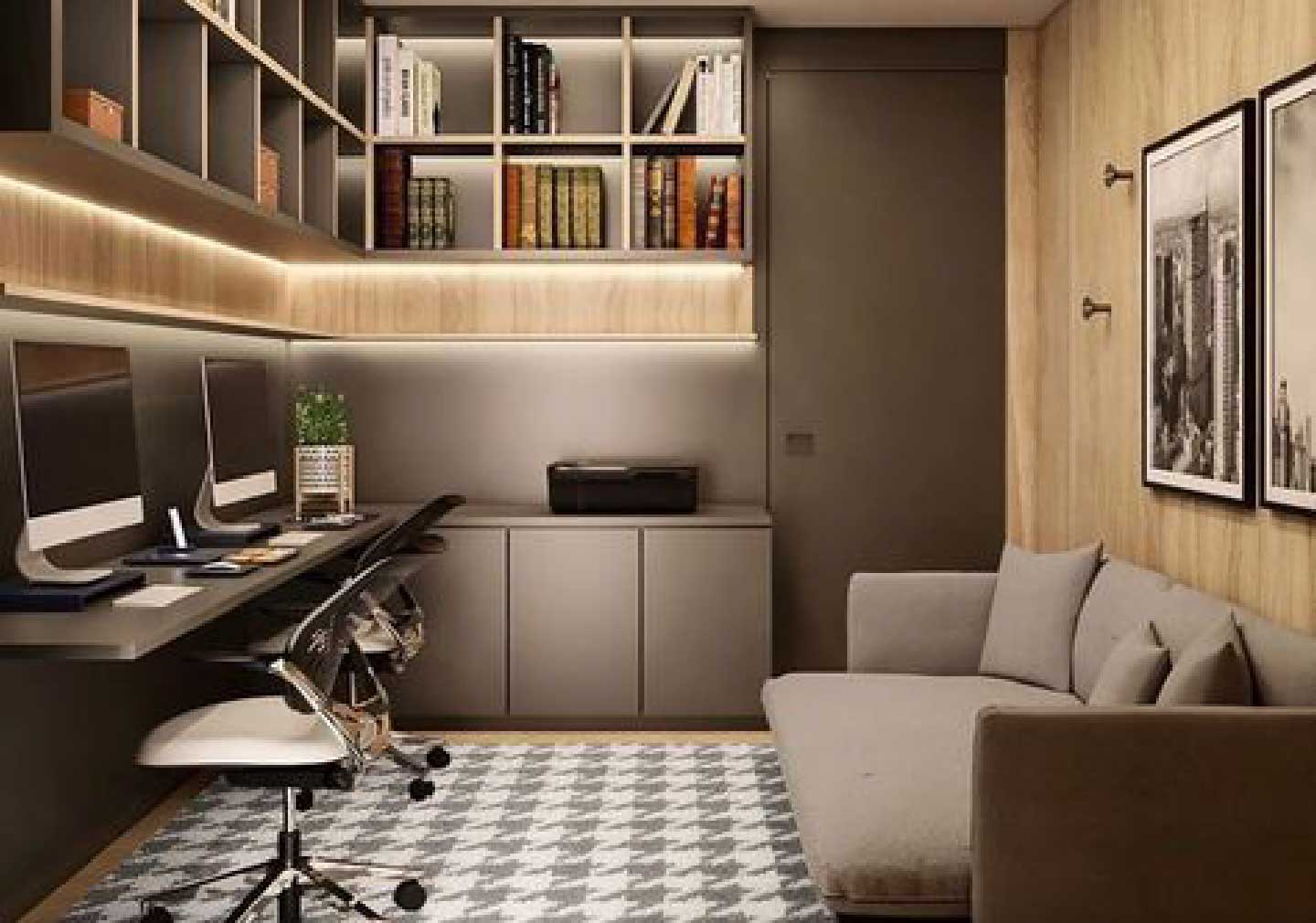 The pandemic may be over, and most of us have returned to our physical workplaces. But let's face it, the WFH genie is out of the bottle, and it's not going back in. 
During our brainstorming sessions for this webinar, we delved into the evolving nature of work and the increasing need for comfortable and functional home offices. We discovered that WFH is not limited to the traditional nine-to-five hours, but also extends to those moments when we return home and spend additional time working or completing tasks. 
Surprisingly, studies show that 95% of people believe they are just as or even more productive when working from home compared to their office environments. Therefore, it becomes crucial to create a personalised work environment that promotes productivity and contributes to a healthy work-life balance, whether you're a freelancer or a full-time employee. 
Sometimes WFH means working out of a dedicated workstation or it could also mean working from an extended area of your bedroom. This is where the trouble starts. The lines blur between WFH and bedroom when you are working from home.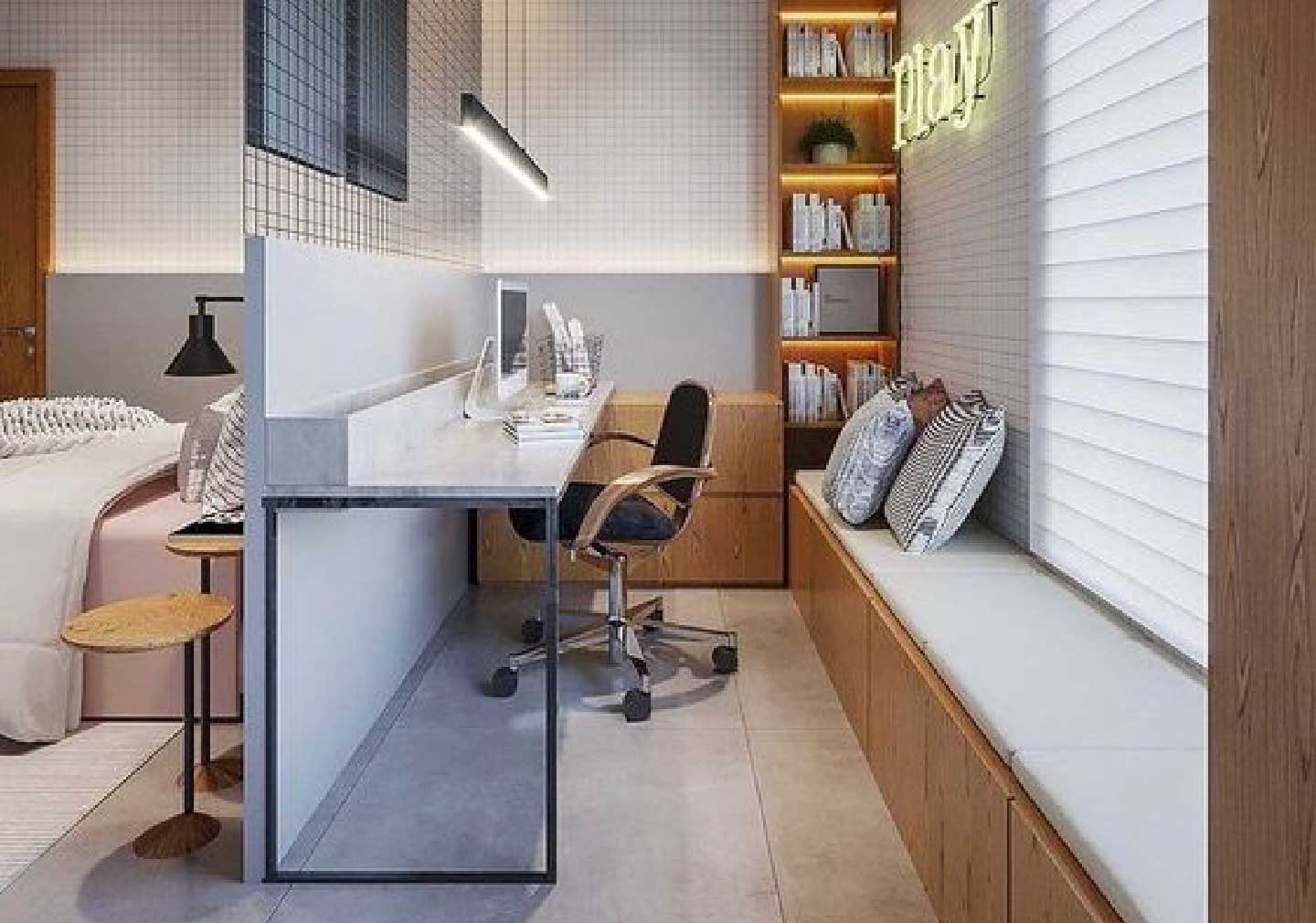 In our webinar on WFH (Working from Home)abd bedroom design trends, we're going to dive deep into the fascinating world of remote work. We'll explore the latest and greatest in-home office setups, where your desk transforms into a spaceship control panel (game station) or a zen garden oasis (Workstation), depending on your mood and level of stress. 
Together, we'll navigate the highs and lows of remote work, discover ingenious hacks for staying motivated and focused, and embrace the freedom and flexibility that comes with working from the comfort of your cosy apartment. 
How can we create a calming bedroom space that promotes restful sleep while also accommodating a workspace? 

 

First things first, let's talk about the sleep aspect. Your bedroom should be a place where the cares of the world melt away. Start by choosing soothing colours like soft blues or gentle greens that evoke a sense of calmness. Embrace cosy textures, from plush bedding to fluffy rugs, that make you want to dive into bed and snuggle up for a peaceful slumber. 
Now, let's tackle the workspace conundrum. We understand the need for a designated area to tackle those work-related tasks that just can't wait until morning. Consider creating a dedicated workspace within your bedroom, be it a small desk tucked away in a corner or a sleek floating shelf that doubles as a laptop station. Keep it simple and clutter-free, with organizers to store pens, papers, and any other office essentials you might need. 
To truly marry the worlds of sleep and work, introduce elements that seamlessly transition your bedroom from an office by day to a sleep haven by night. Invest in blackout curtains or blinds that block out intrusive light and create an ideal environment for a restful sleep. 
The key to creating a calming bedroom space that accommodates both sleep and work clear boundaries. Keeping clutter at bay, and infuse your space with elements that promote relaxation, you can achieve the perfect blend of productivity and restfulness.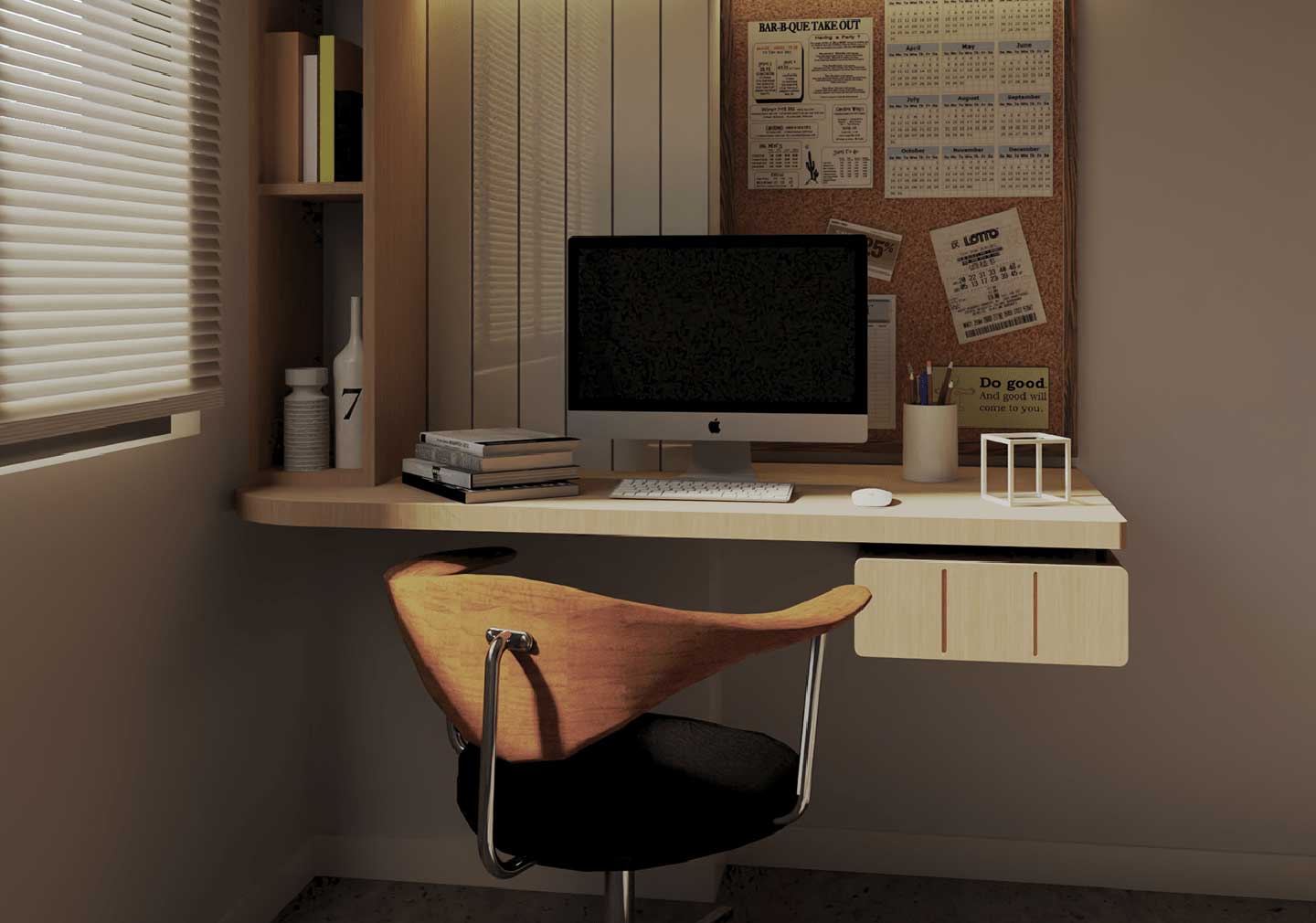 What are some key elements to consider when designing a productive home office? 
Ergonomic Furniture

 

Adequate Lighting

 

Organized Storage

 

Noise Control

 

Distraction-Free Zone

 
What are some keys elements to consider when designing a comfortable/serene bed? 
Calming colour palette

 

Comfortable bedding

 

Ambient lighting

 

Clutter-free space

 
Natural elements

 

Soundproofing

 

Relaxing scents

 
Refer the video to get the complete lowdown on the key elements for a productive space and bedroom design ideas. 
For more bites, trivias, and designer stories, tune in to Bonito Designs' Discover.  
Additionally, visit our Experience center – Thane or Goregaon in Mumbai and HSR or HRBR Layout in Bangalore or you can book your appointment on www.bonito.in  
We are India's no. 1 full home personalised interior design brand – we provide end to end solutions for all your interior needs. We have 250+ in house designs and we give 10 years warranty on our interior services. All our products pass through 7 stage quality check – right from designing to packaging to installation.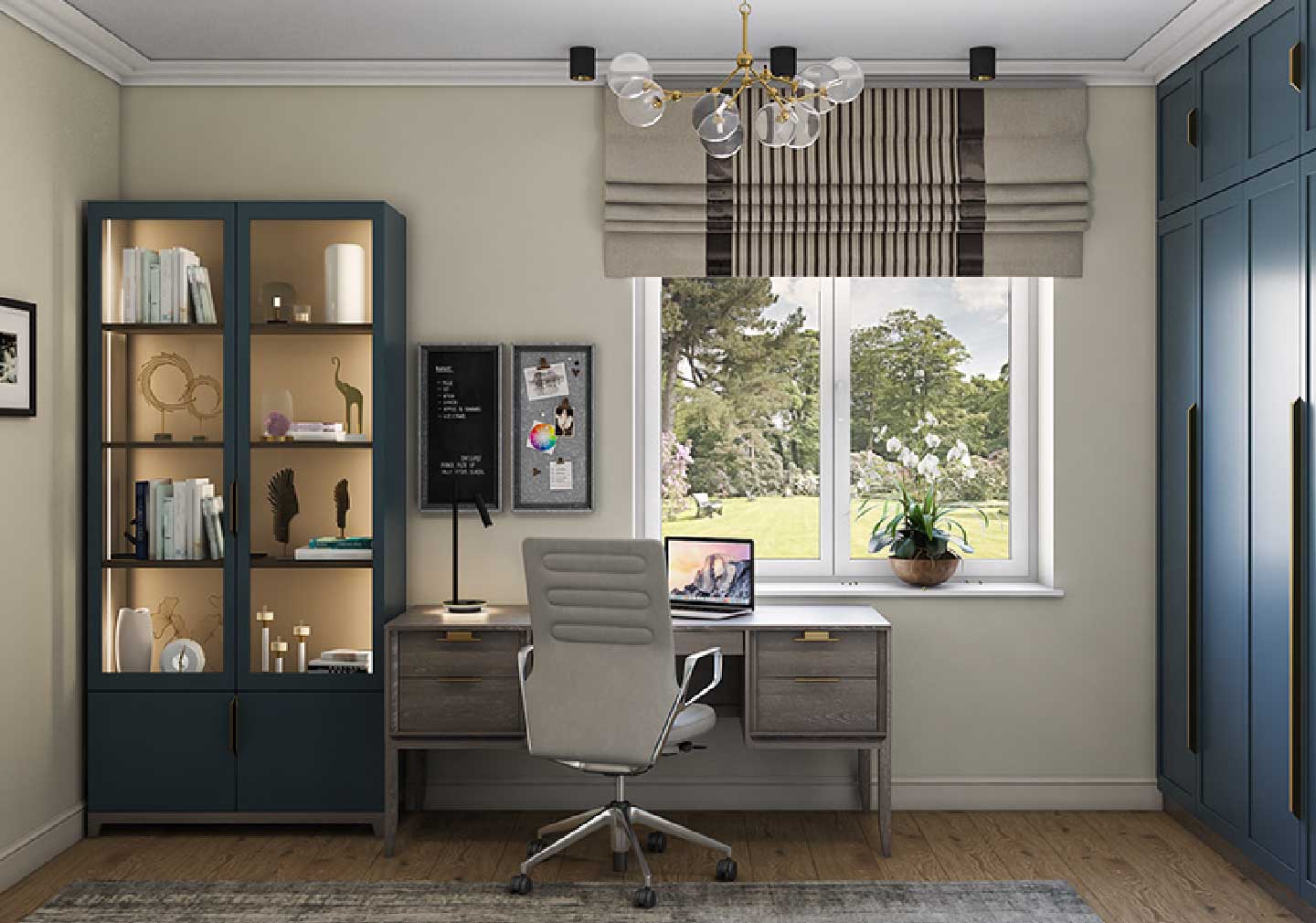 Currently, we have a biggest value deal going on where you can save up to Rs. 1 lac. We have a limited period offer on furniture, mattresses, Appliances and wall design concepts. So, avail the benefits till it lasts.