Lesson: Treat people well if you want to do business
Interior design is full of many kinds of rules, we always need to find the right balance between dreams and the possibilities that reality allows us to do. The technique is more important than the artistic sensitivity even if the final result needs to be shaped with feelings. Brain and arms are both servants of the same king: the heart. In design heart sees the world through our eyes, and sometimes, heart tries to come closer to the real world when we have the chance to see a beautiful thing in front of us.
One week after my arrival Vathsala suggested that I visit a shop, A-stones. This company makes stones for interior and exterior design. When I entered, I felt my heart beating in my eyes. The walls were covered with so many differently shaped stones that were made with a water-jet machine. Here were some flowers, over there a pure dark stone, two yards beyond a white Buddha was sitting peacefully with that soft smile on his cheeks. The fragile human feelings are shaped by the power of nature. Emotions are etched into the stone. Both of them meet for an instant of eternity.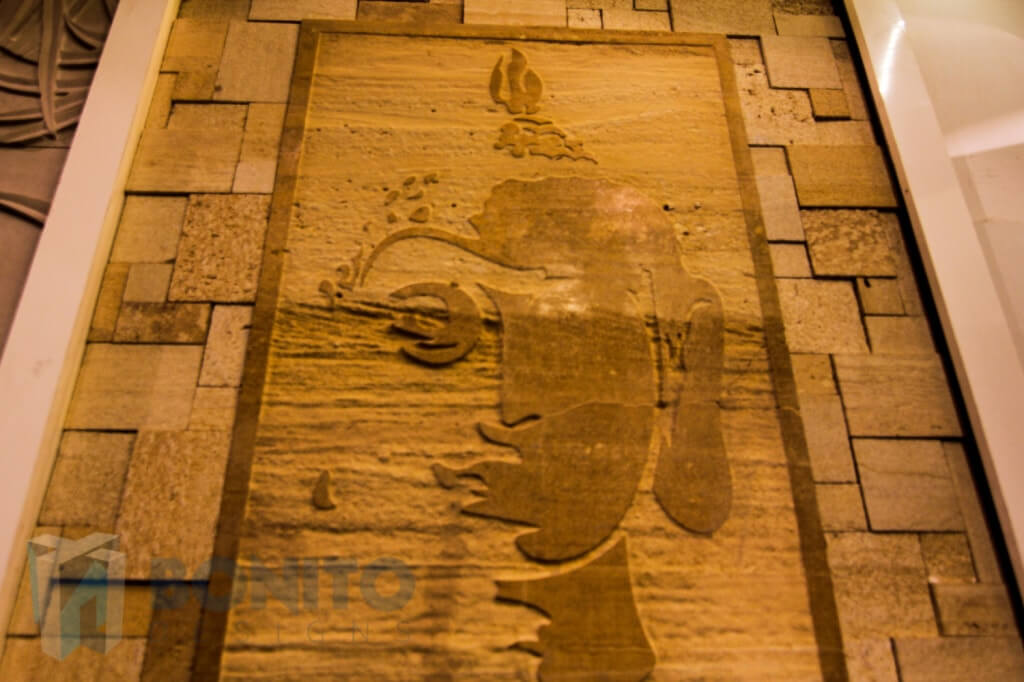 Everything is precise, thanks to the Rajastani skilled labor and the high quality of the Indian stone. I already knew that this job requires an extensive knowledge but the final result appears to be the easiest thing that our thirst for beauty can understand.
I took pictures, but I was not able to focus much on the camera. The stones looked sharp but the feelings that they stirred in me were the smoothest that my eyes could expect.
After a few minutes, Kamal, one of the responsible personnel of the shop, came to me. He told me the story about A-Stones. It was made by three brothers, Manish, Lakish and Jeet, they belong to a family of jewellers. You can see that in their creations. Jewellers work like that, it's elegant, precise and emotional. Kamal told me the story of their shop which is quite new, because the company grew up really fast in the last few years.
Like Bonito Designs did, like Bonito Designs is still doing. This place is a phenomenal show-house, almost like a museum. A-Stones proposes some creative decor for interior design and for exterior design too. Many of the products are cladded stones, but it's also possible to find some sinks or some other furniture as well. A-Stones is one of the most important place for wall cladding stones in Bengalore.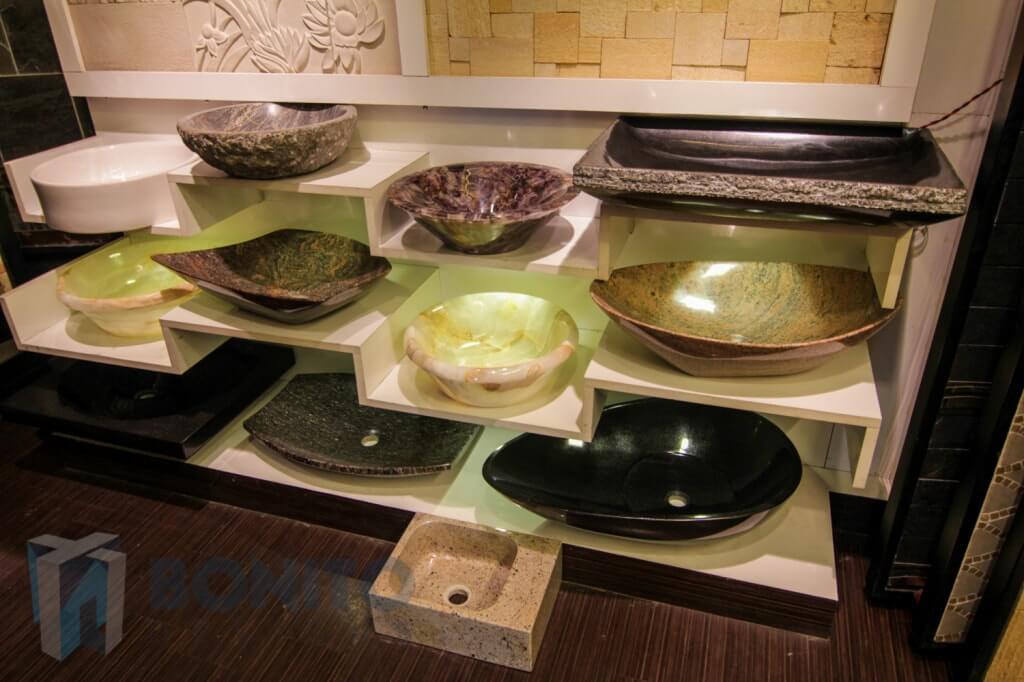 After a long and meticulous description about the technical process of the fabrication of the stones (They use a CNC water jet machine. They sculpt the stone thanks to the water pressure. However for some projects handmade is the only solution, and artists play their role. That's why the price of the square foot is between 200 INR and 8,000 INR), my curiosity came out: "How do you know Bonito Designs?".
Then Vathsala replied:" We started working with A-Stone because of the people who work at the company".
"What do you mean?"
Kamal replied, without any doubt: "Bonito Designs and A-Stones grew up together".
Bonito Designs and A-Stones could have chosen some other partners but both of their fates took each other hand in hand and made them what they are today. Two companies where everyone has an important role to play and where human values are the first thing to take care of.
Bonito Designs is pleased and proud to work with A-Stones. A-Stones proposes products that can enhance the skilled labour, artistic sensitivity, and the unbreakable passion of making lovely tailored interior designs of Bonito Designs.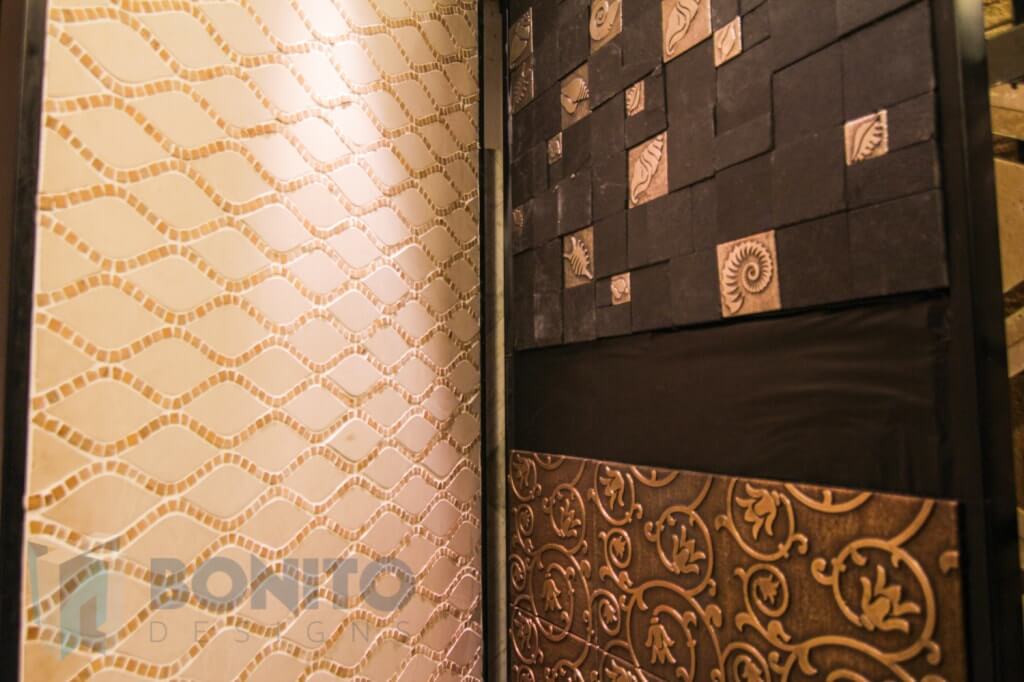 This is what I wanted to share regarding my first experience in Bonito Designs. It's hard to pull words into emotions, because modesty is an obstacle and it's hard to describe it. Anyway, I understood many things during that encounter. Whoever you work with, a good relationship is priceless.
Treat people well if you want to do business.
A-Stones
Address: 7, Sajjan Rao Rd, Parvathipuram, Vishweshwarapura, Shankarapura, Bengaluru, Karnataka 560004
Phone: 080 4166 3885