You fall in love with a beautifully designed home right away and want to possess anything akin to it. This first impression can only be created by an effective interior design.
Interior design is not just what it looks like, it's actually how it works! A process which provides functional yet aesthetically beautiful solutions, interior designing enhances the way you live life.  By better utilizing the space present in the intervening environment, interior design aims to elevate the user experience. It's the process of designing a space while considering the value of various room components, including colours, light, scale, area measurement, and many others. Since we spend most of our time indoors, the environment we live in has a big impact on how we behave psychologically. To respond to a person's senses, interaction between space, environment, and user psychology is crucial.
People enjoy being in appealing, well-designed spaces. Our mood and frame of mind will be greatly influenced by the colours, texture, décor, furniture, etc of the home interiors. Every area is different, and we utilize it for a range of purposes. Therefore, it is necessary to design the space such that it is appropriate for the intended use. The comfort and functionality of the area will both increase with good interior design.
Interior space has a significant role to play, and the architect and interior designer have a responsibility to create solutions for people and organise the intended ideas. Design elements such as balance, symmetry, proportion, ease of movement, and rhythm can add harmony and relaxation to the room.
By effectively utilizing the limited space, the emphasis has turned to enhancing the overall experience and quality of life. This shift has perpetually changed the thought process of many people and the way they live. 
Technologies advance, trends change, and challenges emerge. Let's check out some of the best interior designers in the world who have changed the world of interiors. Their creations are inventive, perceptive, and motivating which is admirable.
Kelly Wearstler:
Kelly Wearstler founded her namesake studio as a one-woman operation in 1995. Since then, she has grown the company into one that now employs a staff of 50 designers and architects and is based in West Hollywood, Los Angeles. She is best known for her breath-taking redesigns of boutique hotels, but she has also designed residences, including that of Gwen Stefani and Cameron Diaz. Her style quotient includes a lot of varied furniture designs, lighting, textures, home décor etc.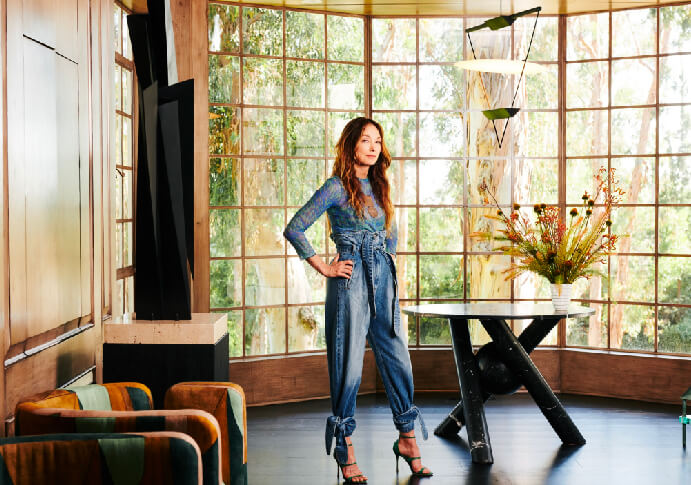 Marcel Wanders:
Marcel Wanders puts a great deal of effort into influencing the design world by bringing a more romantic and humanistic perspective and by creating a personal and contemporary language in his homes, which is just surreal. His style is a true inspiration for the post-post-modernist era. His projects never cease to amaze, provoke, or excite. Wanders develops an ambiance of love, vitality, and passion for the clients and replaces the industrialism style of design.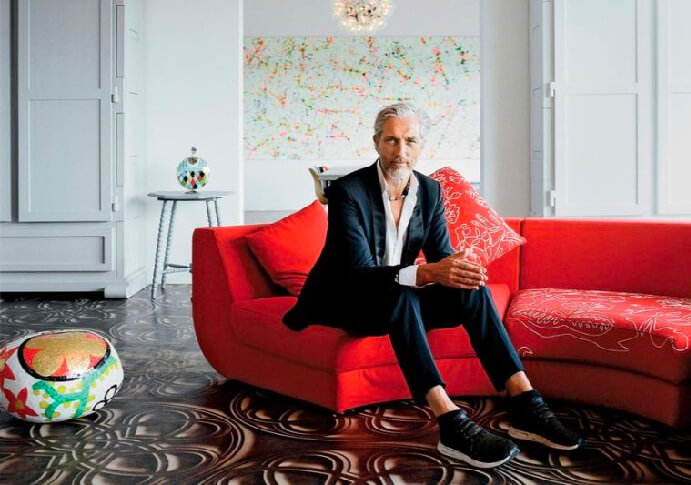 Kelly Hoppen:
Kelly Hoppen is a well-known interior designer who personifies the idea of unique & personalized home experiences. Kelly started her work at the young age of 16, and her perfect sense of style made her a top interior designer. Kelly's work was awarded MBE (Member of the Most Excellent Order of the British Empire) which is because of her remarkable service to interior design, after years of producing works of art for her illustrious clients.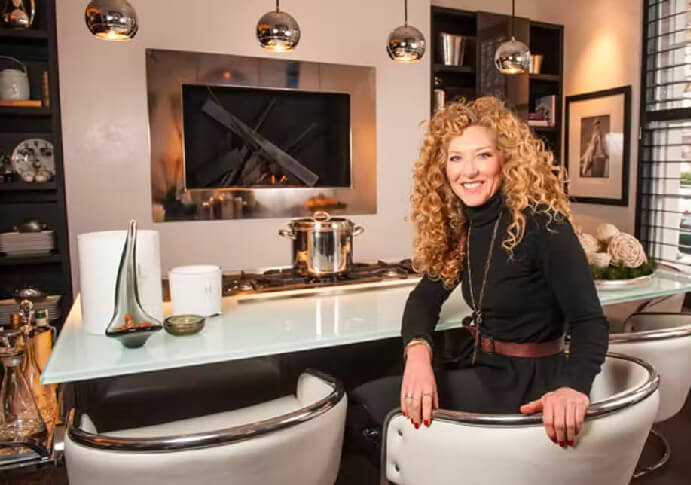 Philippe Starck:
One of the creative brains that will continue to astound the globe with his vivid, energizing, and fantastical works, he is none other than Philippe Starck. An architect, designer, and artist, but most especially as a person who consistently demonstrates respect for both the natural and cultural heritage, Starck is an excellent role model. He feels that every individual has a distinct creative talent, similar to a fingerprint, and he wants to inspire young people and foster their creative potential by uniting 220 million unemployed people and transforming them into thinkers.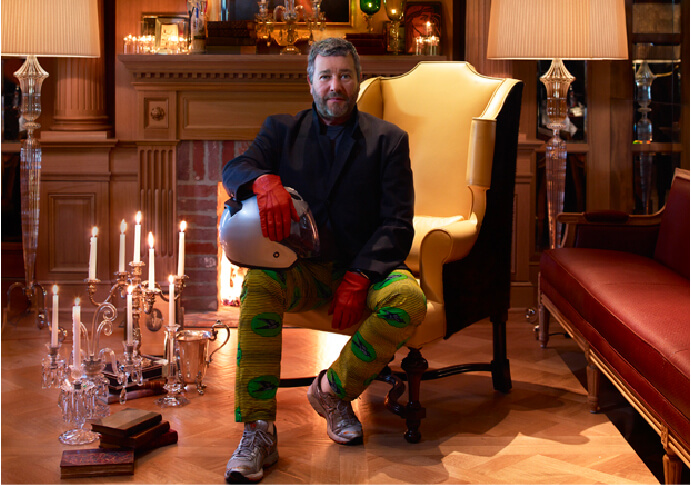 Brad Ford:
Brad Ford is an interior designer with more than ten years of expertise. Every design incorporates balance, light, space, and color, and the designer strives to produce a classic look. His principles include furniture with clear lines, a simple yet well-crafted design, attention to texture, and use of the best highest quality materials available. Whether the setting is formal or informal, classic or modern, comfort and accessibility are essential in all his design styles.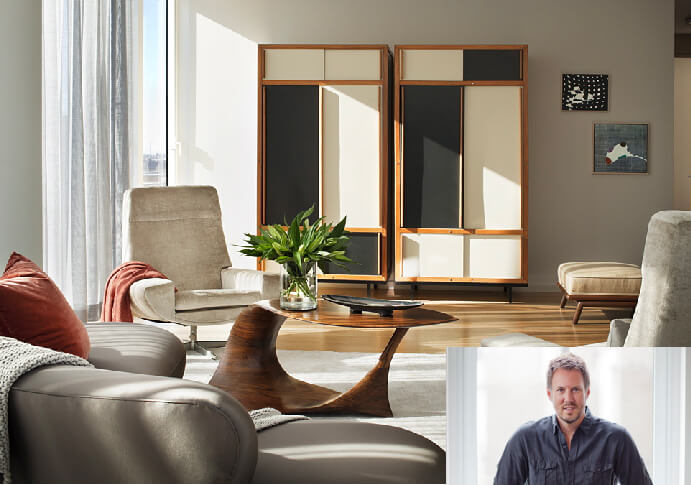 Alyssa Kapito:
Alyssa Kapito, a New York-based designer, was included in the Elle Decor A-list of top designers because of her outstanding work in the industry. Her designs are chic and gorgeous, and it is difficult to pick just one from her so many projects.  Kapito's studio and several of her projects have previously been featured in prestigious publications including Architectural Digest, Elle Decor, Vogue, and The New York Times. She believes in classic design style with a touch of modernism.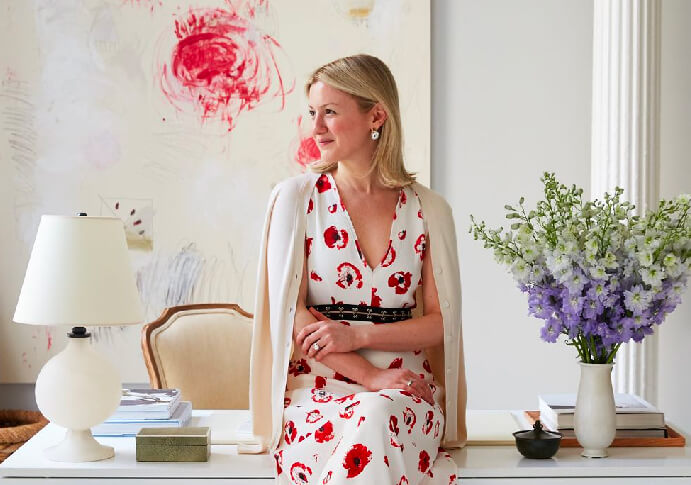 Sig Bergamin:
An interior designer who is regarded as a genius in his field, Sig Bergamin is exceptional in his own. He has designed projects that have invoked the love for design in all of us across the world. After graduating from the Faculty of Architecture and Urbanism of Santos, Sig Bergamin signed residential and commercial projects all throughout Brazil, as well as in Europe and the US. His style is described as a combination of eclecticism, ethnic diversity, fun, and versatility. The architect has taken part in some of the most prestigious exhibitions of architecture including Casa Cor, Show houses, and Showcases, and his work has become well-known in books, magazines, newspapers, TV, and radio shows.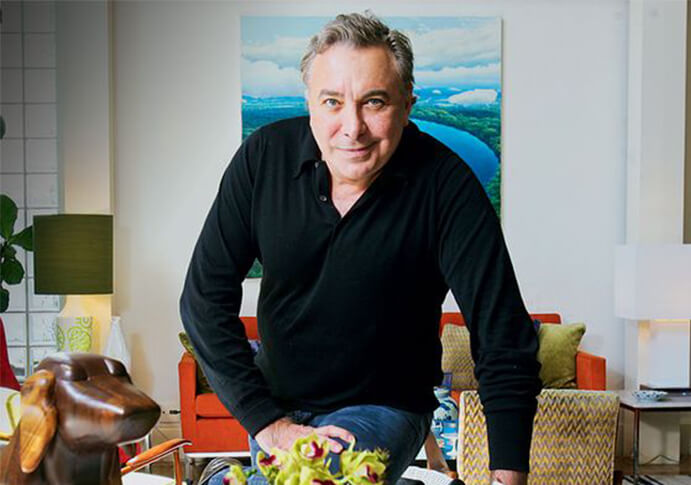 Celebrity like home interiors is a window to luxury and comfort. They are like a dream for every person who yearns to have a home which includes all the desirable elements. Flipping through the lavish home designs of celebrities and thinking of having one is what everyone thinks. These designers have certainly created a niche in delivering celebrity-like dream homes which are full of awe-inspiring ideas and elements.
Bonito Designs celebrates a legacy of 10+ years with more than 2500 happy homes delivered to the people who believed in magic! We bring to you India's biggest interior design revolution which is just once in a lifetime opportunity for everyone. Imagine the real magic when the trendsetters of the design industry Gauri Khan and Manish Malhotra will come together to curate your abode. As they say, the essence is more important than the presence and we totally feel this vibe. Here's an exclusive chance to add that glamor touch to your homes with the essence of these designers which is a no miss!