This Christmas, vent all your feelings towards decorating by introducing vintage and antique decors to your homes. Thinking how to implement? You can decorate your house with wonderful vintage items without spending much. Go through this piece of article to get hold of number of ideas to compliment your house.
Vintage suitcase shelves
Are you worrying about the old suitcases that consume a lot of space? You need not, from now on.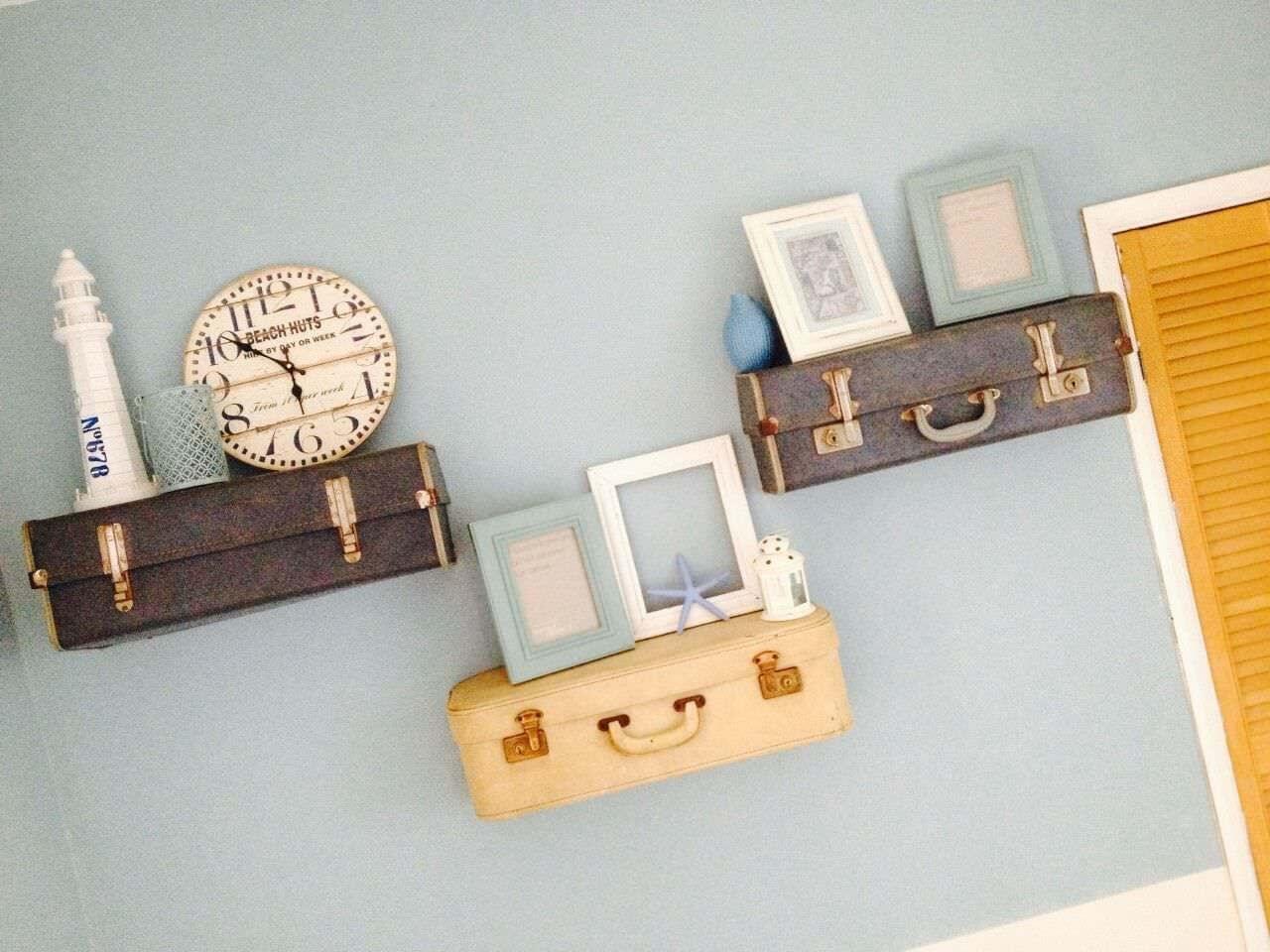 Source
Old suitcases can be used as shelves, by hanging it on the wall. This way you can save space and also impart a classy vintage look to the walls.
Pallet love
Many of them must be aware of the vintage look revealed by the usage of pallets.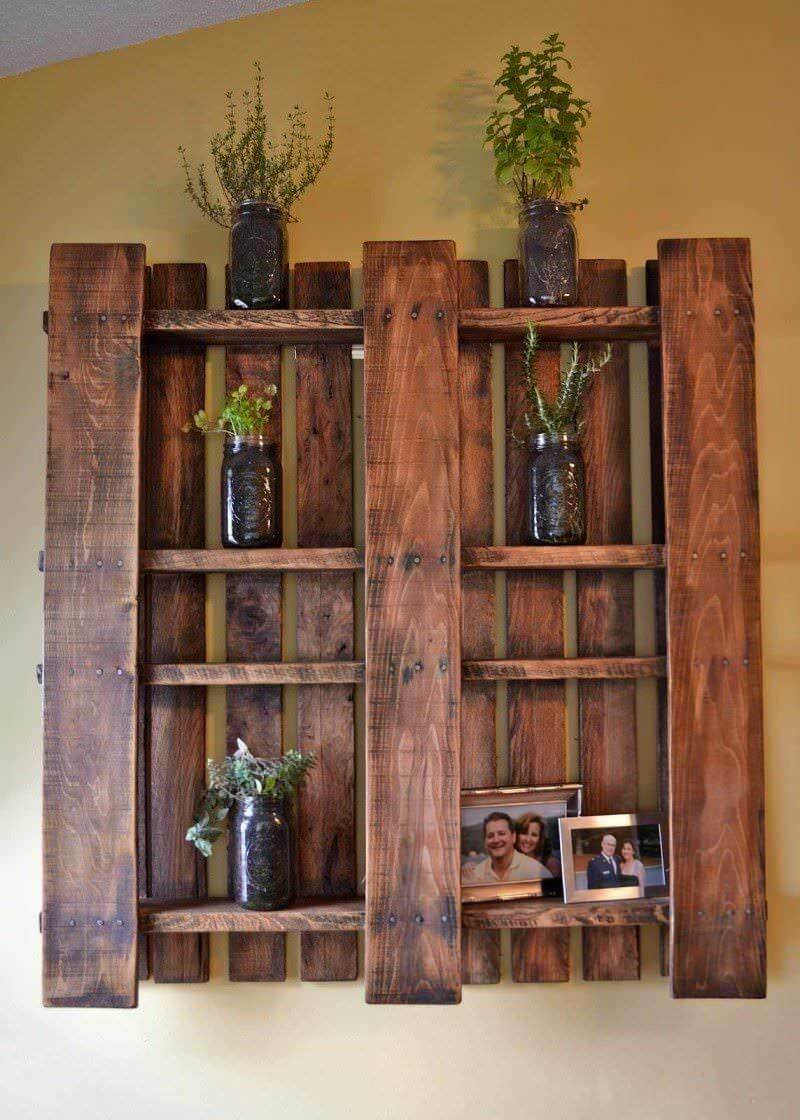 Source
Bring in pallets in your bedroom or living room so that, you can frame your memorable photos, place your close to heart greeting cards and can also be used as a support for the creepers to grow when hung next to the window.
Vintage suitcase cabinet
Place one of your old or unused suitcases on a stool.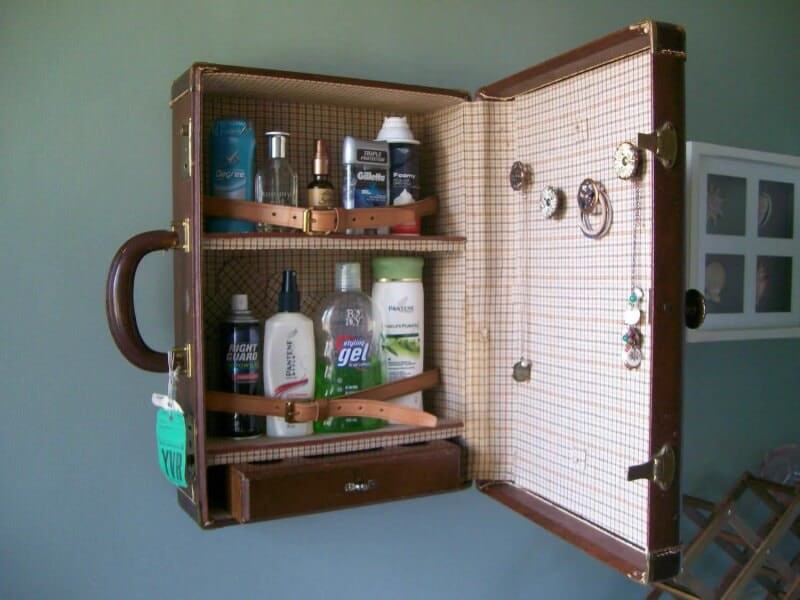 This can obviously be used as a storage space or as a cabinet where you can keep lamps, chargers, vases or any gadgets.
Vintage telephones
How about setting a beautiful antique telephone on the side table in a contemporary room?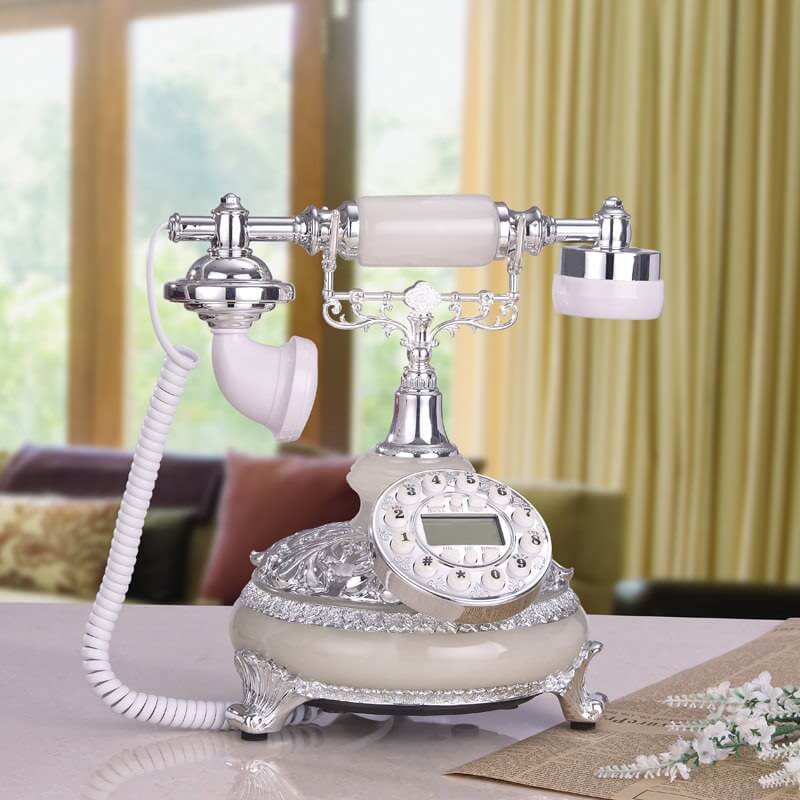 Source
It is one of the trending vintage decor ideas that will give vintage feel and happens to look be the center of attraction in that room
Old crib to style bench
Your infant's crib can be later repurposed to look like a bench. Wondering how?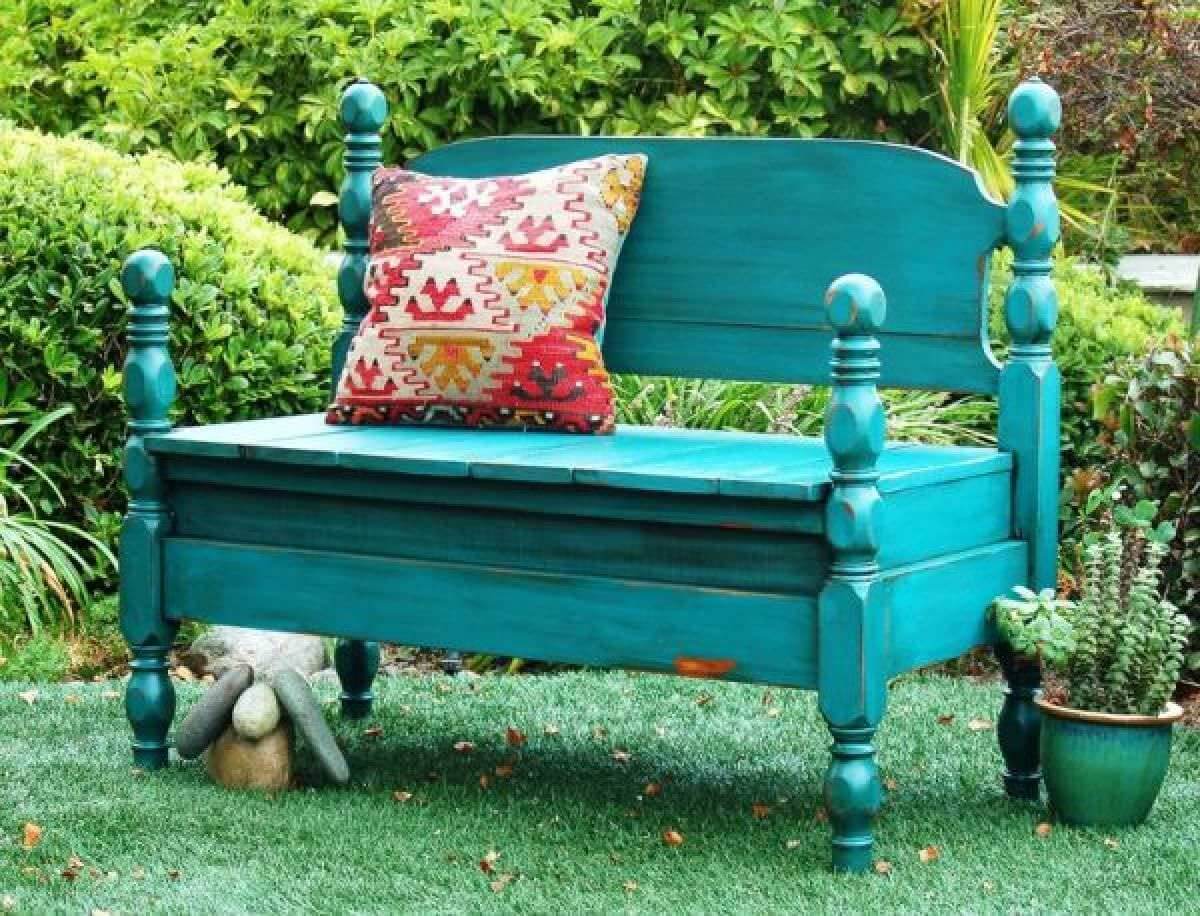 Source
Just spray your favourite shade of paint, place a few comfy cushions and set it as bench in the garden or foyer. Now, your cutie's crib looks like a stylish bench where you can sit and have a chat.
Vintage soap holder
Your kitchen and bathroom can now look ravishing with the decor it holds. All you have to do is just a minor changes.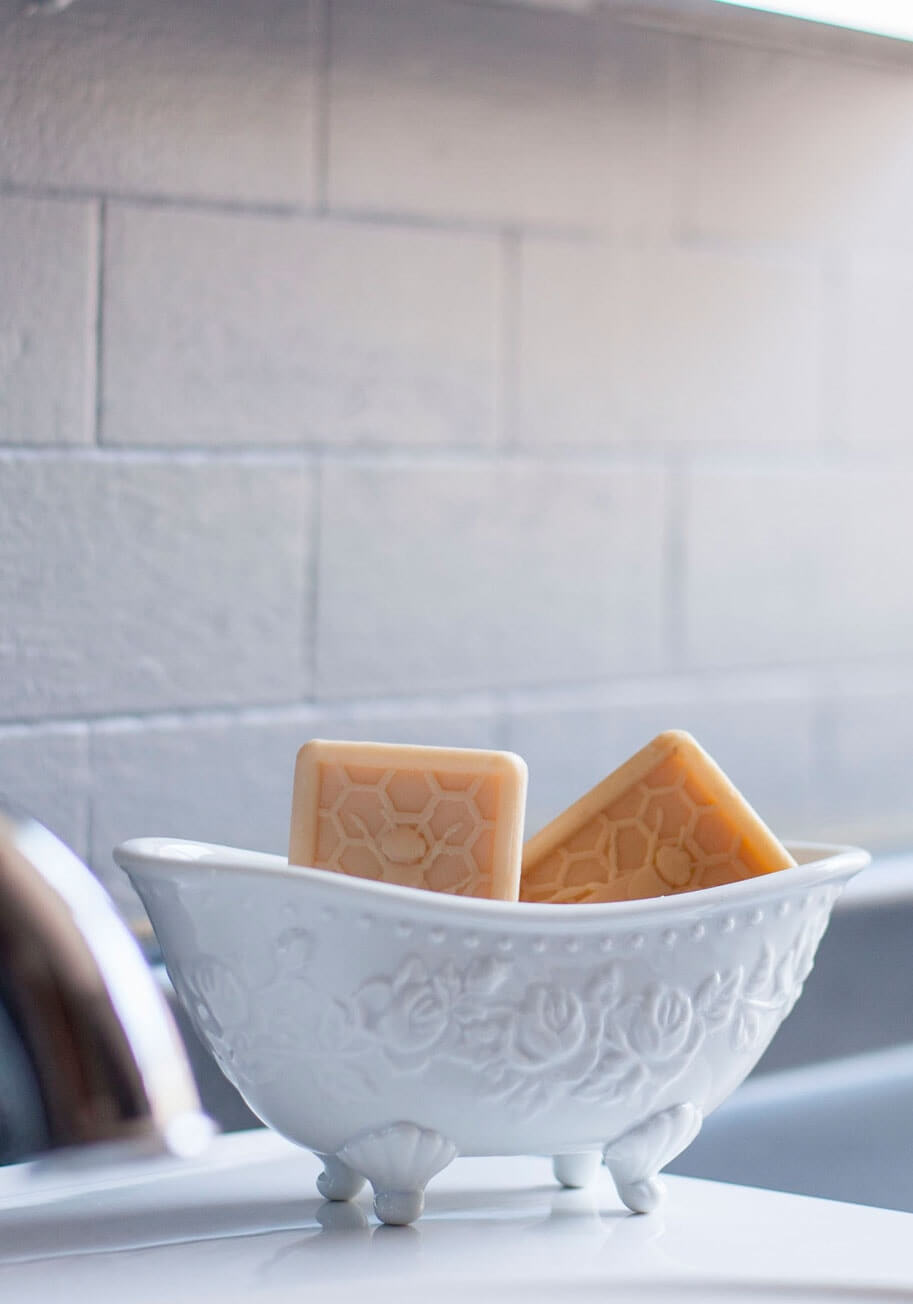 Source
Even a soap holder above the sink in the kitchen and washtub in the bathroom can impart vintage look. Now, set an old metal cup there to hold your soap bars.
Grain Sieve as vintage decor
A grain sieve as a home decor?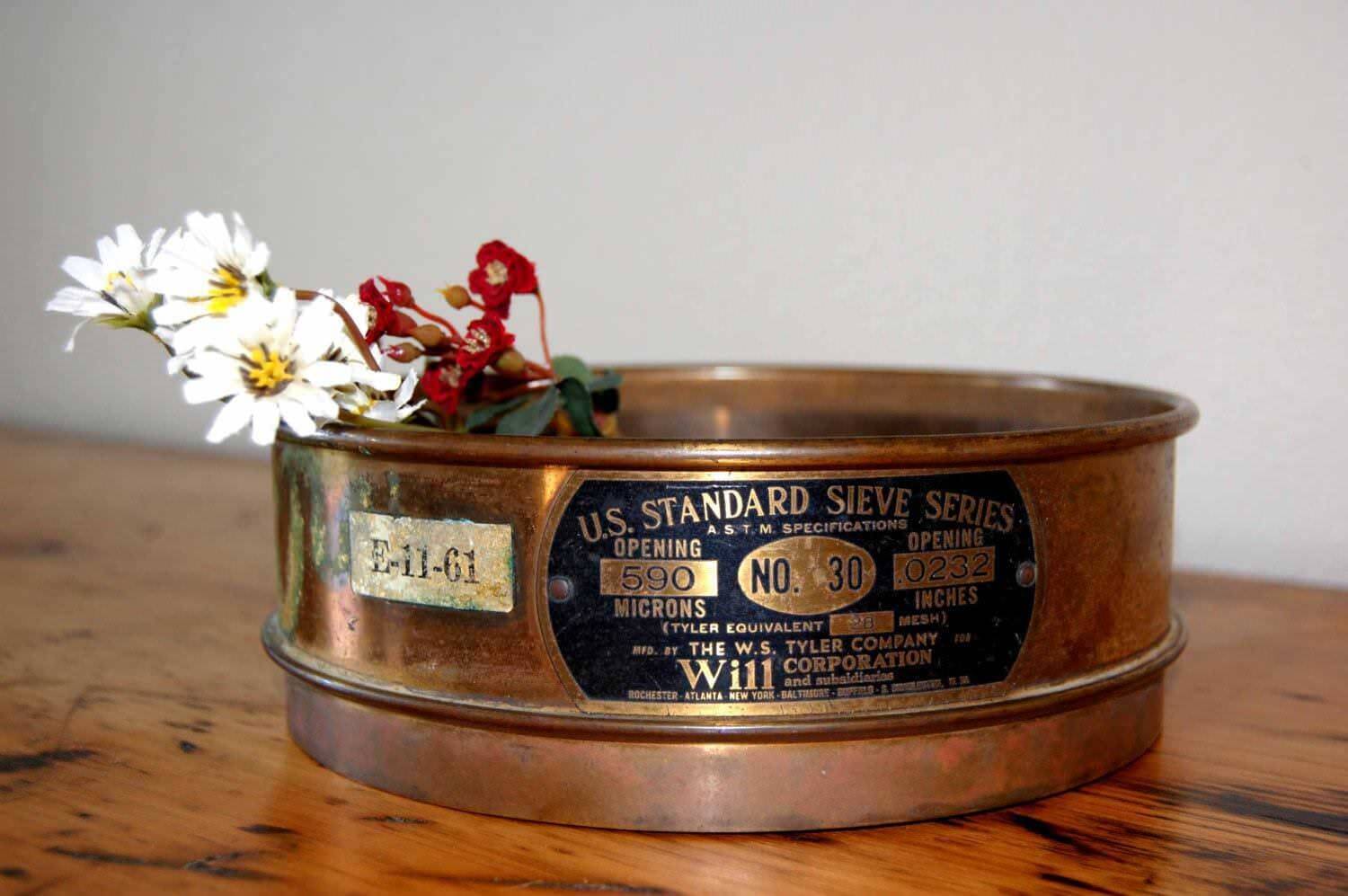 Source
Old grain sieve can be conceived as a chandelier by setting a bulb in the middle of it or a flower bowl by painting the outer body with nice bright colours or metallic colour to give vintage look.
Bright colour on old cabinet
Do you have an old cabinet that provides good functionality but odd to look at? Don't worry. It can be repurposed and used as a beautiful and colourful cabinet by just spraying a bright coloured paint on it.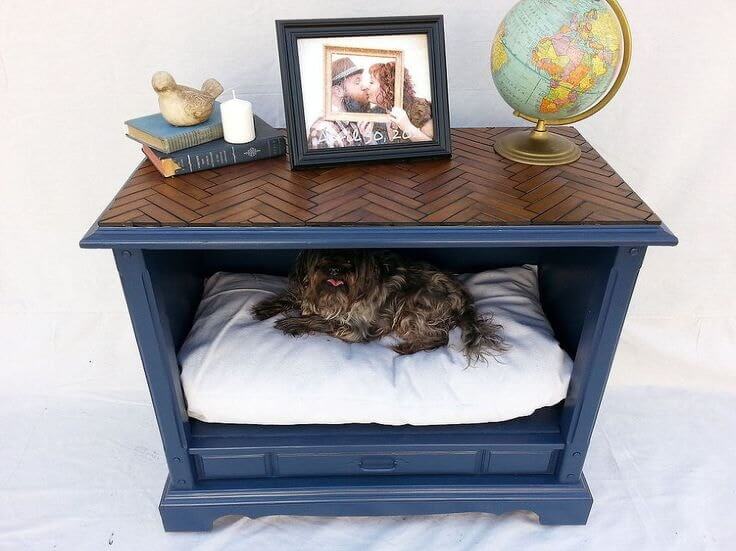 Source
The old cabinet will now act as an accent or vintage furniture to look perfect.
Vintage suitcase as tea table
Stack up the suitcases one above the other or use a big trunk that can be used as a tea table.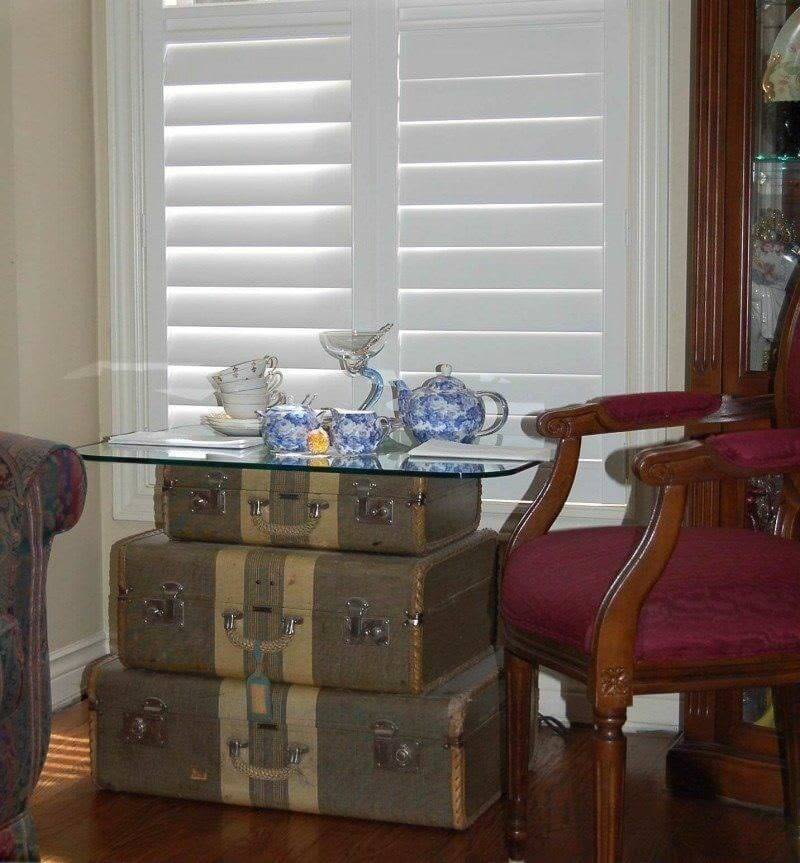 Source
You need not spend so much on vintage furniture now, but make one for yourself from old items.
Crate drawers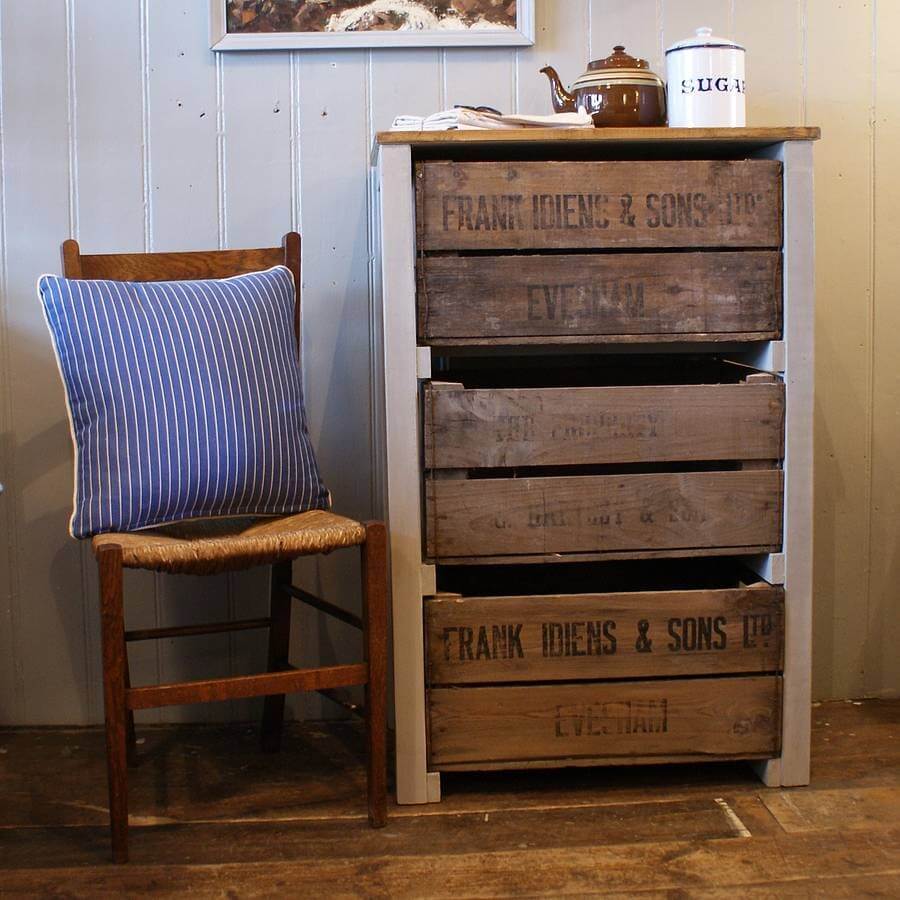 Source
Repurpose your old crates into drawers which can either be used as tandem drawers in the kitchen or side table at your living room or bedroom.
Furniture made of different wood
Table made of different wood designs and textures will also give vintage feel.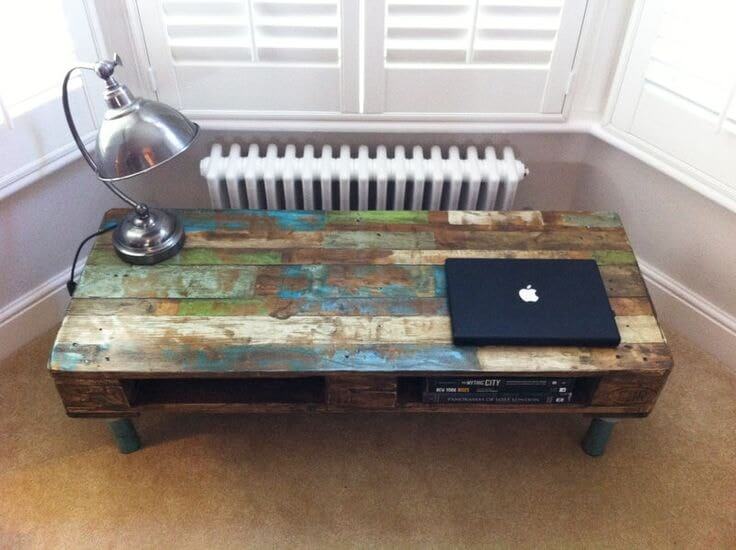 Source
Fill the space with such tables or cabinets so that classy ambience is created.
Pallet wine rack
Pallets contribute a lot in terms of decorating your homes.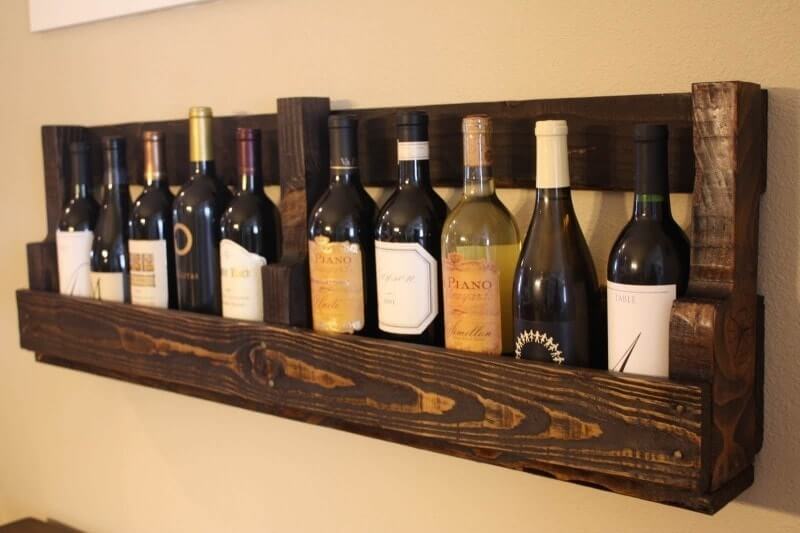 Source
Instead of banking upon an expensive wine rack, make your wine rack with the pallet or planks of wood for the vintage feel.
Vintage flower vases
Convert your old metallic buckets or metal water sprinkler into a vase and add flowers to it.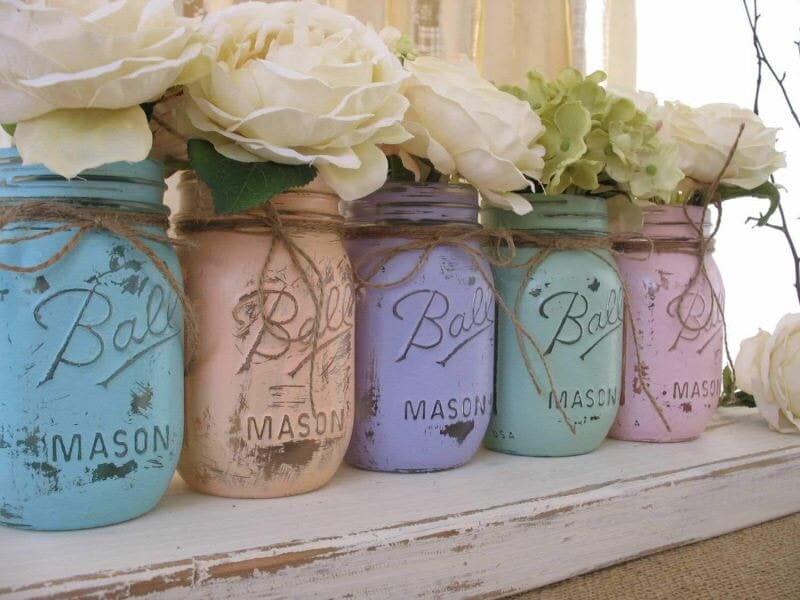 Source
Now, the vintage flower vase is ready. Place this in the garden, side table or in the center of the dining table to make your space look attractive.
Rusted bed spring holder
A candle holder or a pot holder can be made out of mattress' spring? Surprise your partner with candle light dinner without going for an expensive candle holders.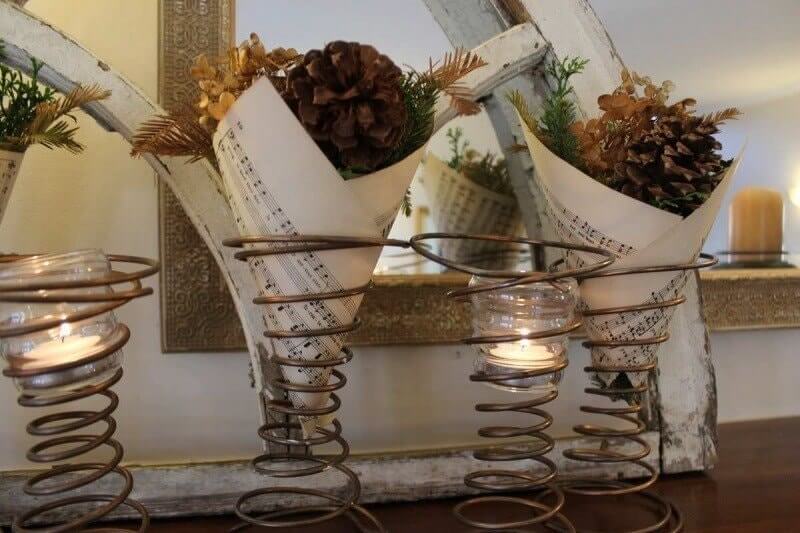 Source
The rusted bed springs can elevate the appearance of the space.
Vintage ladder hanging stand
How about a dangling ladder to hang up a few things there? Interesting isn't it? You can hang in the cups, bowls and pans there or place baskets on top of it to store some fabrics that can be used to clean the crockery after rinsing.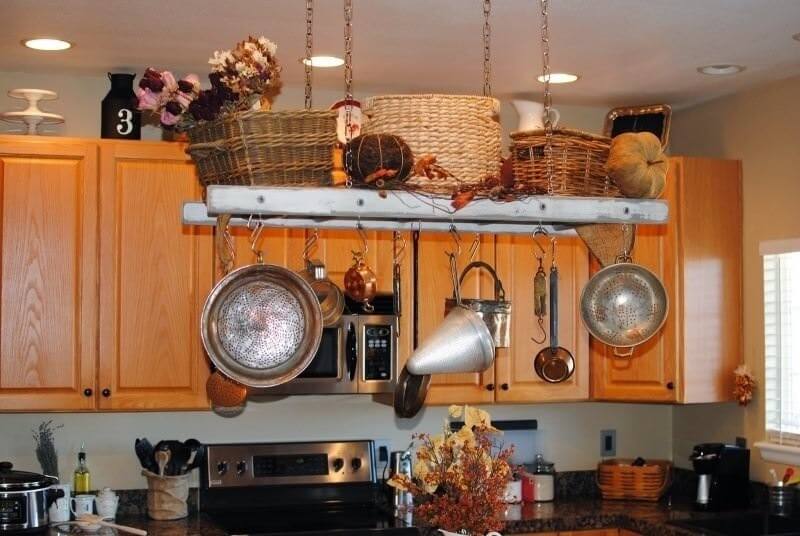 Source
The ladder gives vintage look to that space.
Create the vintage feel to your own space by using the above ideas to make your home look special and attractive. To design your home on vintage style, get design consultation from our Bonito Designs' home interior design experts.