How to re-use old and broken items?
Why throw out everything that is old and broken? There are many ways to include them in our everyday life once again. All it needs is a little effort from us. So let's explore a few ways in which old things can be revamped to make then look pretty and new once again.
1. Vintage ladle as candle stand
Just hang your ladle from an advantageous position and keep a pretty votive candle on the bowl space.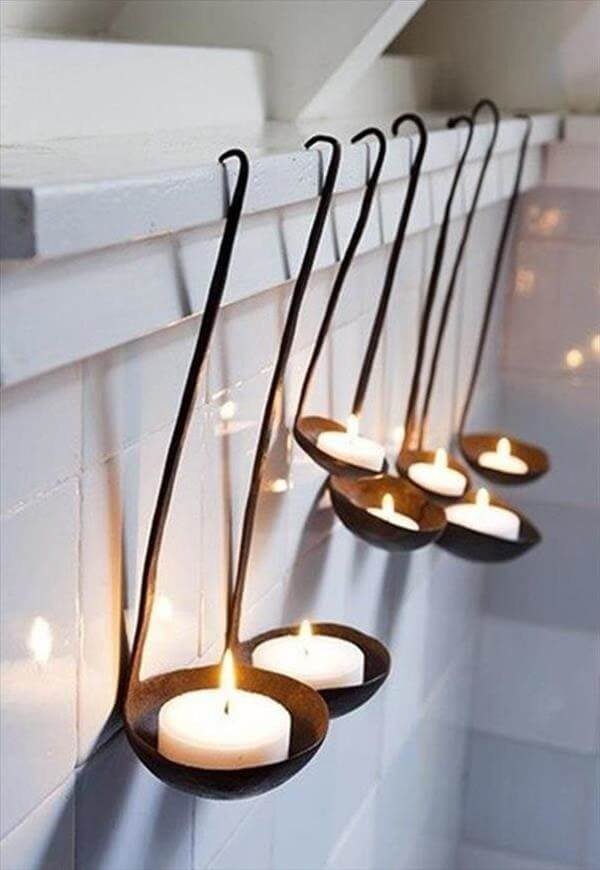 Source
Easy, right?
2. Bent spoons as key holders
Bend old spoons artificially and hang them with the help of nails.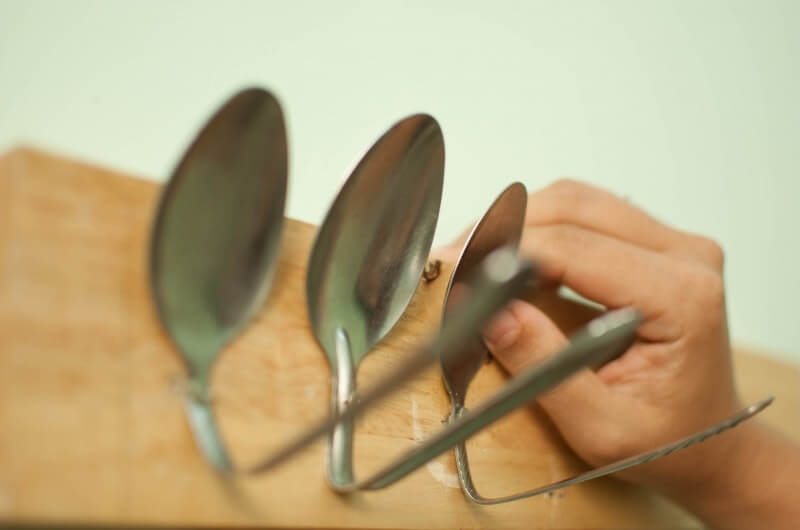 Source
How does these key holders look?
3. Broken globes into lampshades
Use one half of a broken globe, make a hole at the center and attach it to a wall plug hanging light chords.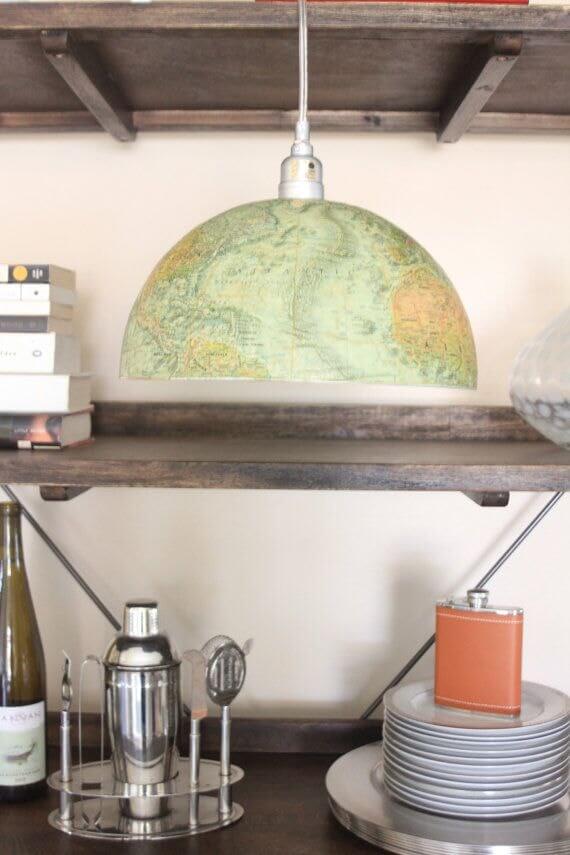 Source
4. CD holders to store bagels or donuts
Just take an old CD holder, wash it thoroughly and keep bagels there.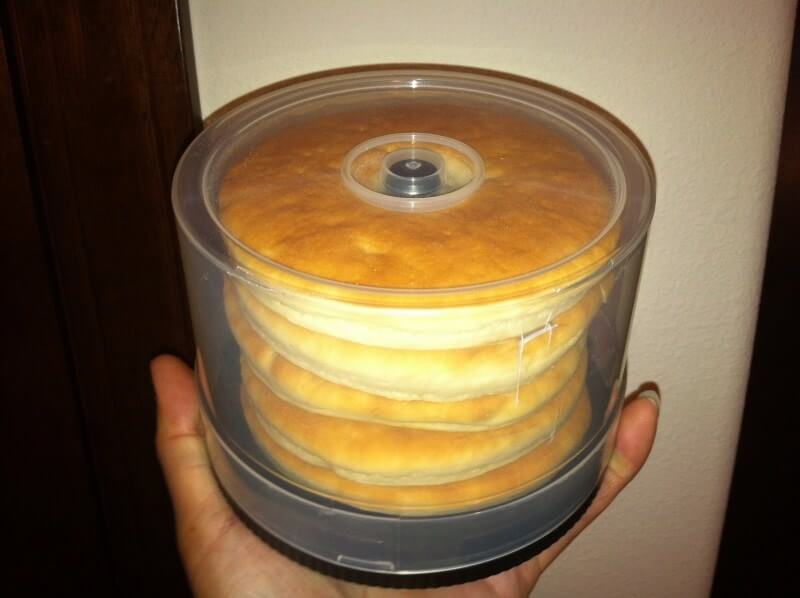 As simple as that.
5. Tennis racket as mirror
If you have an old tennis racket lying around, just pull off its net and place a mirror there.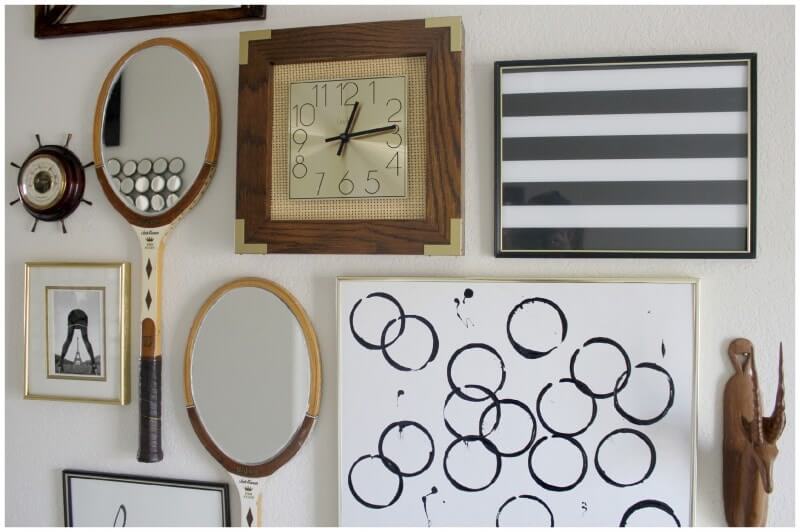 Source
It will make a wonderful decoration for your wall.
6. Yardstick to coat hanger
Cut all your old yardsticks to one particular size and glue them properly together.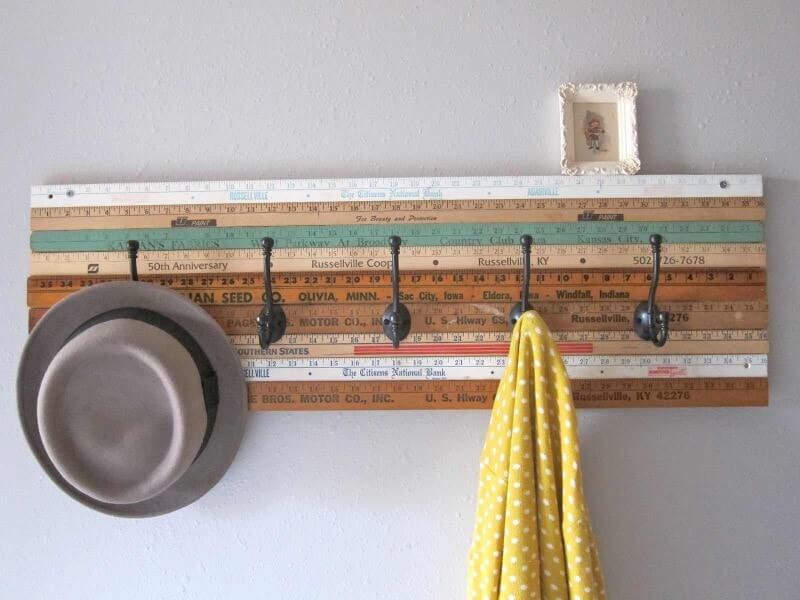 Source
Now drill and screw the hooks at the right places and you will get a refreshingly different coat hanger for your home.

7. Dustpan as bird-feed
Take a dustpan with a broken handle and with the help of nails and metal tapes, attack it to your garden fence.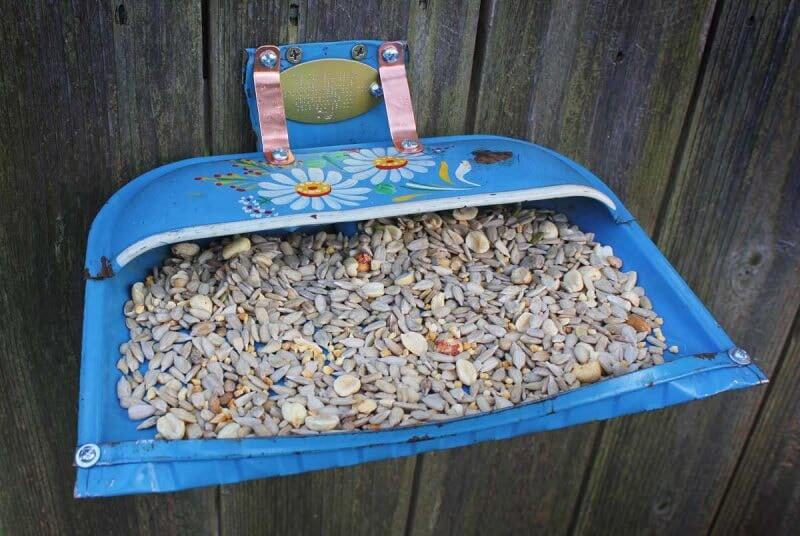 Source
It will become a useful birdfeeder.
8. Plant markers out of broken pots
Take prominent pieces of broken pots and label them with markers.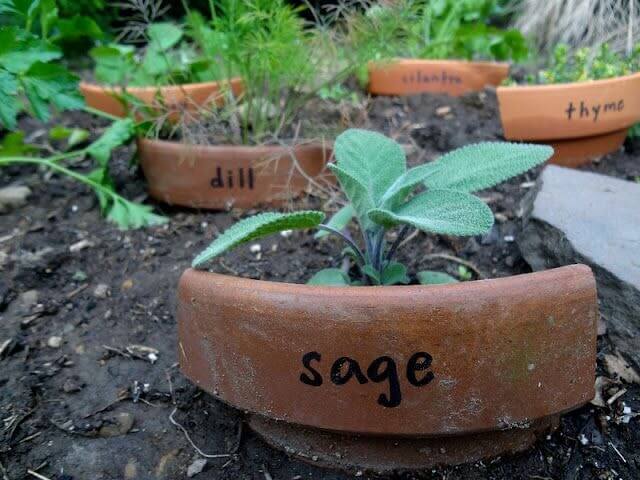 Source
Now you can use them to label plants in your garden or yard.
9. Broken ladder as shelves
You can easily use small broken ladders as shelves where you can show off your books and artwork.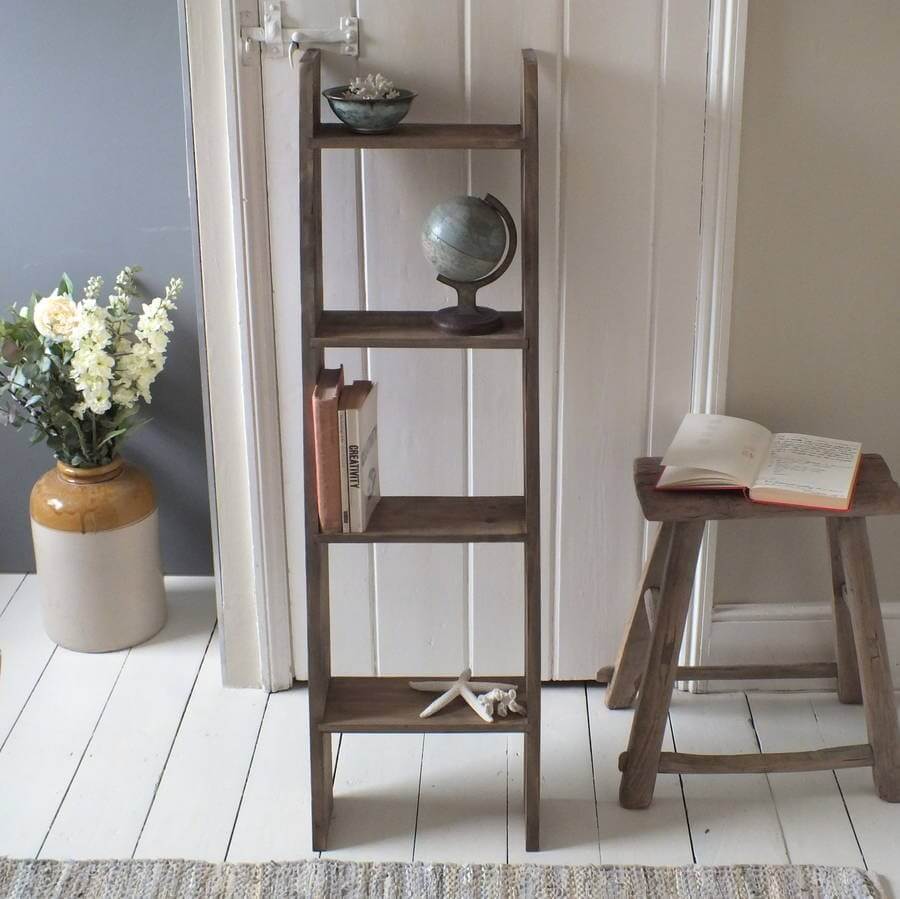 Source
It might not look expensive, but it will give your space a character of its own.
10. Washing machine drum as mini table
An old drum from a dysfunctional washing machine can be easily made into a table.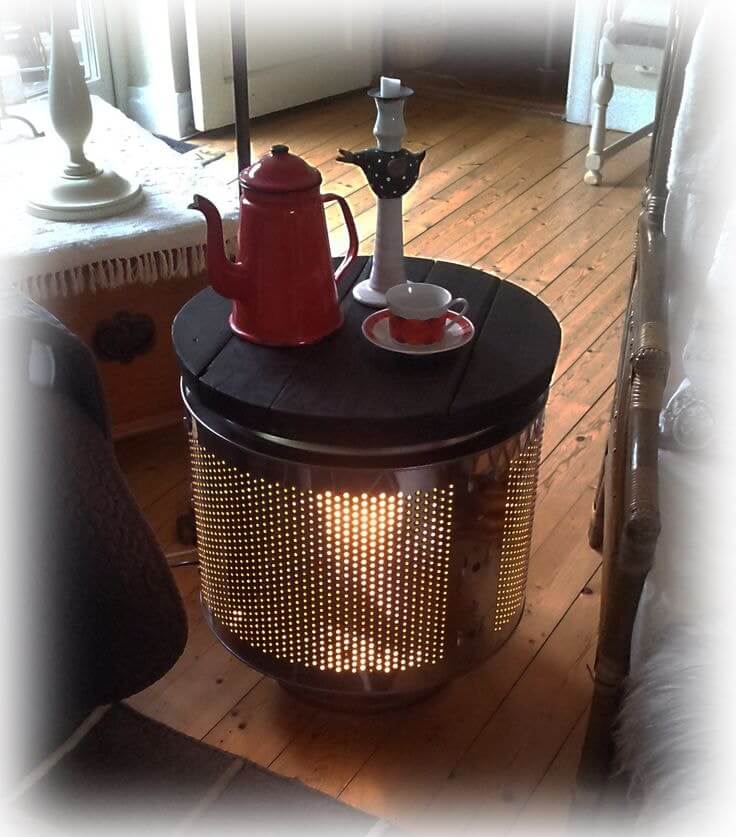 Source
The table top here is made of pallet wood and is painted black. You can colour it as you wish.
11. Broken instrument shelf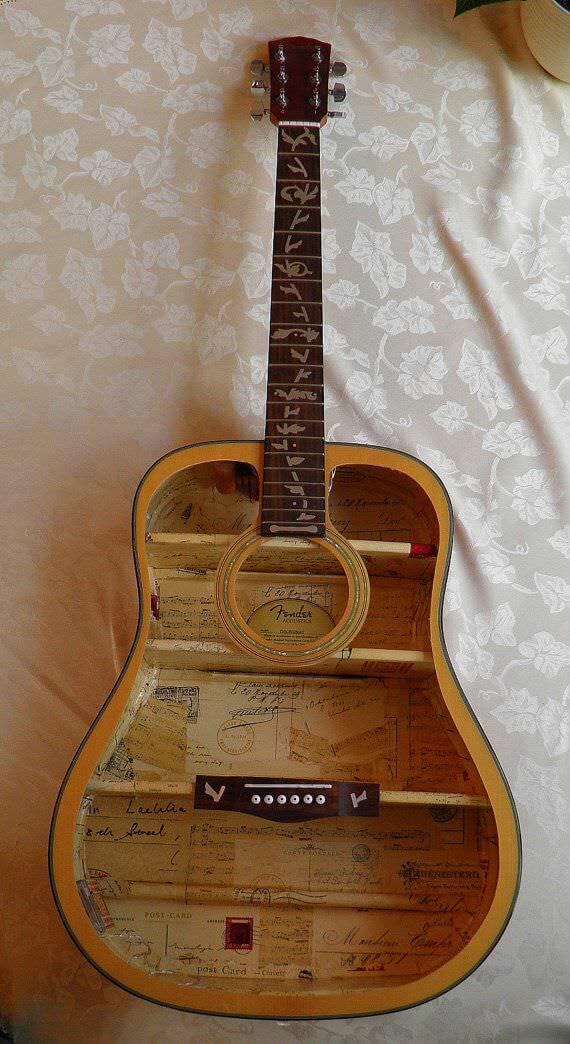 Source
You can nail parts of broken instruments to the wall and get amazing shelves out of it.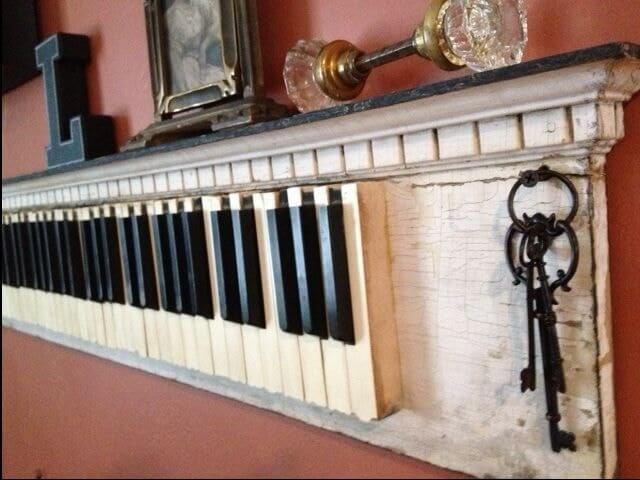 Source
12. Broken plates as garden accent
Use broken plates at the base of plants and create an artistic bed for each.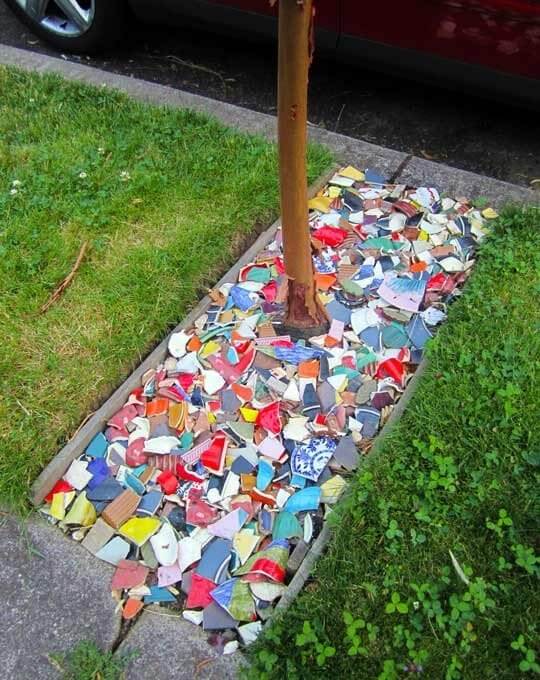 Source
13. Broken table into desks
Just cut the damaged table into half and attach the flatter portion to the wall.

Draw a chair in front of it and your study area is all set.
The next time you decide upon throwing out old or even broken items from your home, think twice. Old doesn't always mean redundant. With a little brush up here and there, old and broken items can be turned into a whole new thing.
You can reuse many old and broken items found commonly in your household in a brand new way. Look through these options to find a few helpful suggestions.